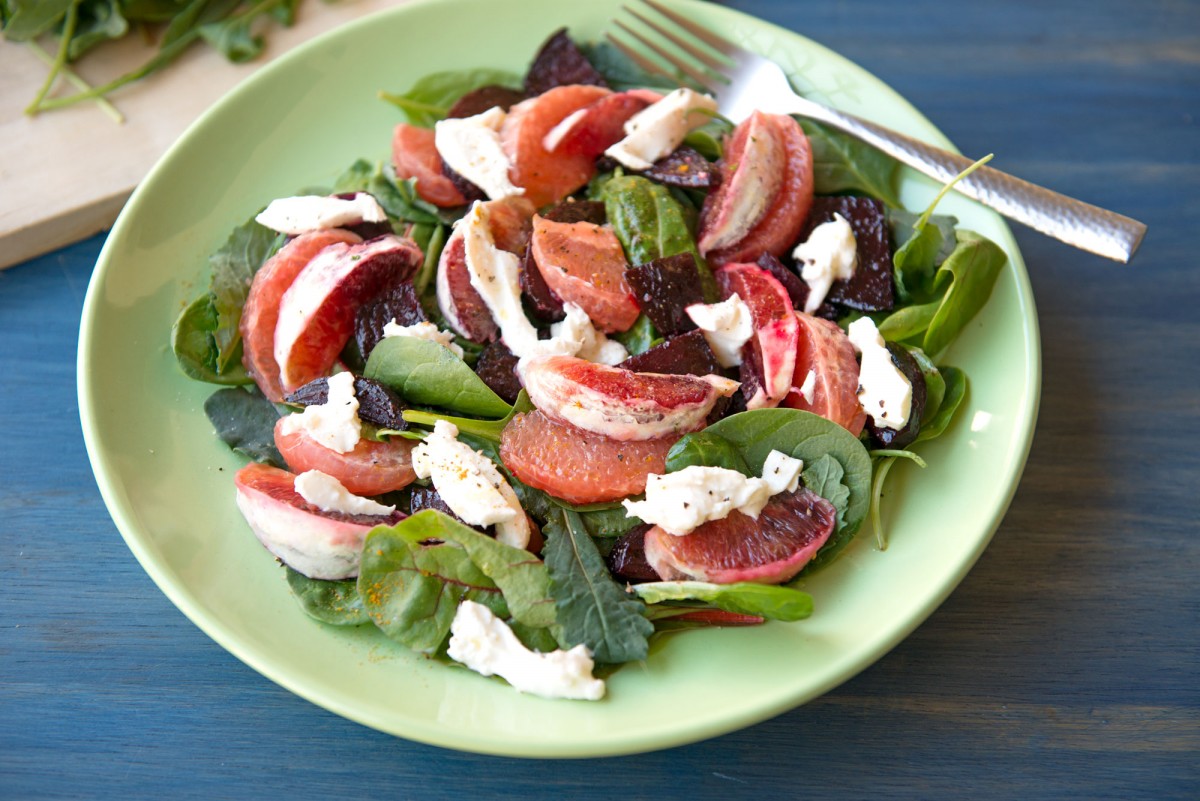 Can you guys believe it is March!? This certainly means that spring is coming – I can feel it in my bones. We wanted to give you an update on what's in season starting now, and what you can look forward to as we tick tock our way closer to melting snow and sunny skies.
We had a request to help you guys know just what is in season so you can get the best produce of the season. We recommend you hit up your local farmer's market to see what they have in season that is local, but in lieu of that option, here's a list of just some of the in-season produce, and some of our fave recipes for you to get in the bounty of the awakening. Click on the links below to see what we've made with each ingredient!
Asparagus
Avocados
Beets
Cabbage
Cauliflower
Chard
Citrus
Kale
Mushroom
Peas, Green
Spinach
Strawberries
Our fave recipes for a few of the items above are below – we love showcasing fresh produce in our recipes when in season for the freshest tasting dishes. If you've ever had one of these fruits or veggies, and you don't particularly like them, try them again in-season – your experience might surprise you!
Asparagus is our jam. Everyone in our house likes it, and it's delicious roasted with a little lemon. To kick it up a notch, try this Asparagus Tart that we love serving for an easy dinner or a perfect appetizer.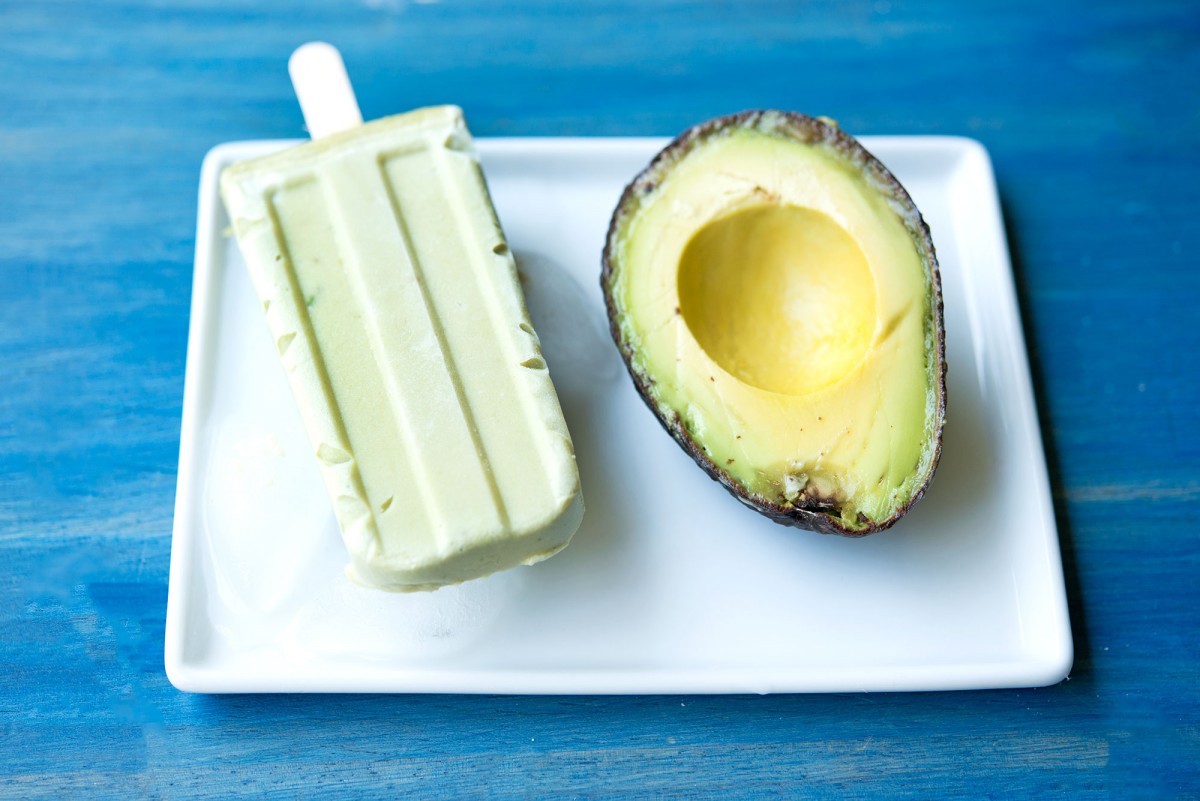 The minute the temperature gets above 60, you guys gotta make these Avocado Popsicles – they are so easy and so rich and delicious. It's a treat that you can feel good about…although we still recommend the occasional Fudgesicle, for good measure.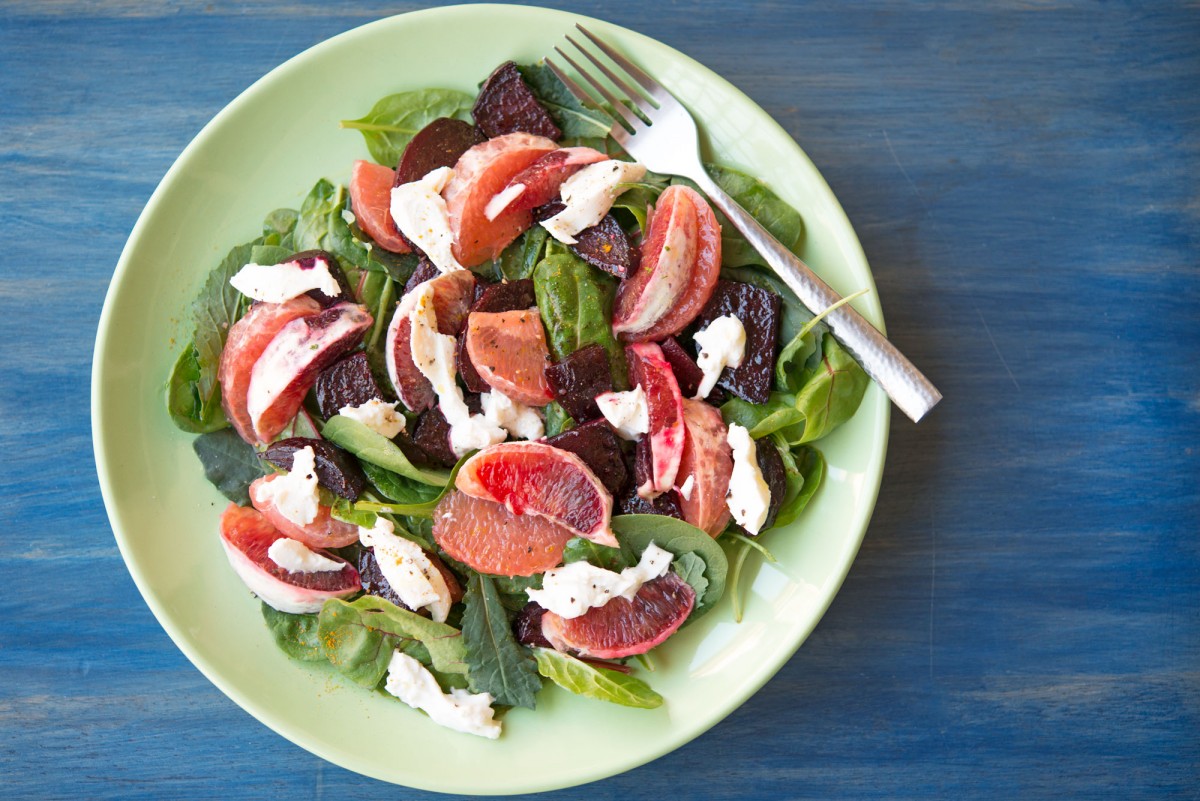 This Citrus & Burrata Salad uses several of the in-season goodies, and it's beautiful, too. It is the perfect way to get in creamy burrata without blowing your day's calories on one meal, in our opinion. Plus that citrus will keep you good on Vitamin C (watching out for those late-season colds!) and there are beets hiding their earthy selves in there, too. Basically a celebration of Spring!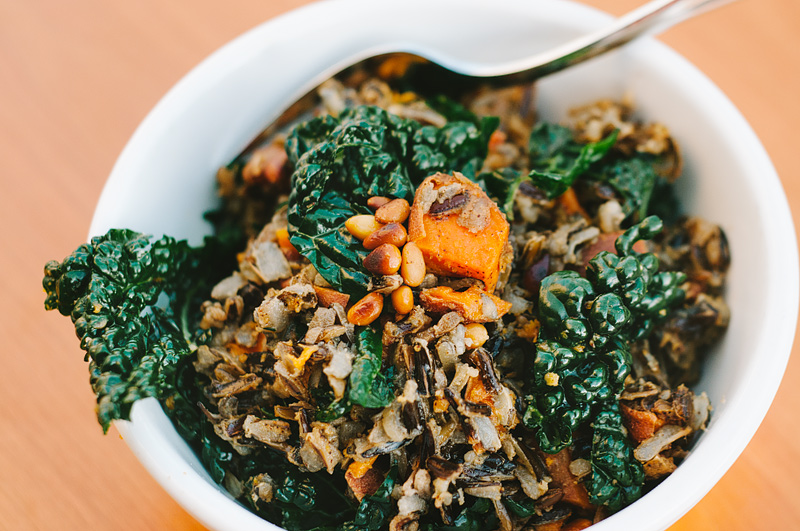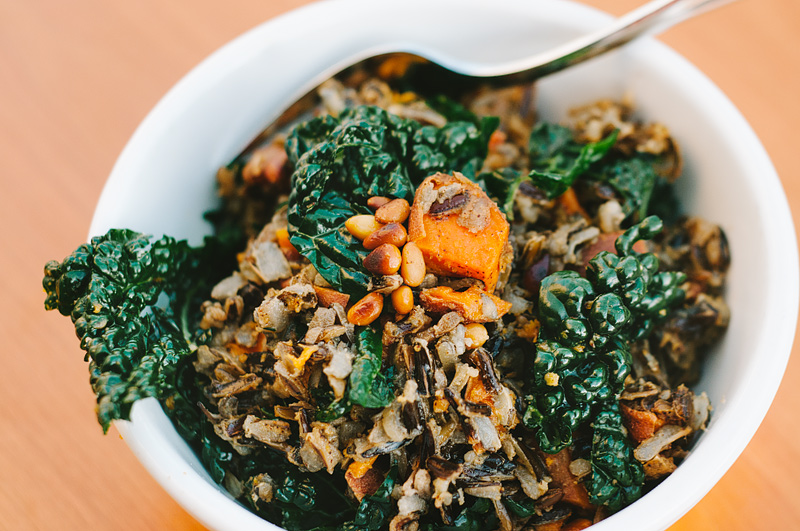 If you like kale, you'll like this dish of kale, wild rice, sweet potatoes, and pine nuts. It's such a great side dish, and it's a great main dish if you're a vegetarian. Plus, the slight wilting of the kale takes a little of the toughness out of it, so if you don't want to chew forever, this is for you!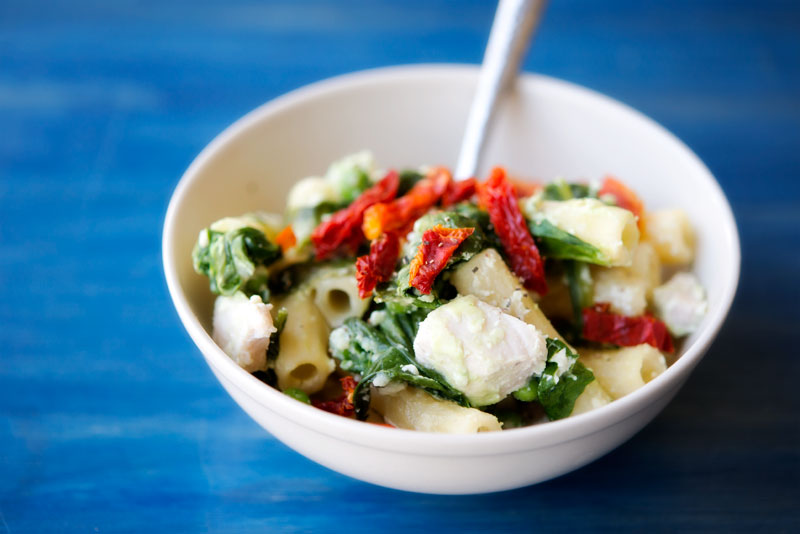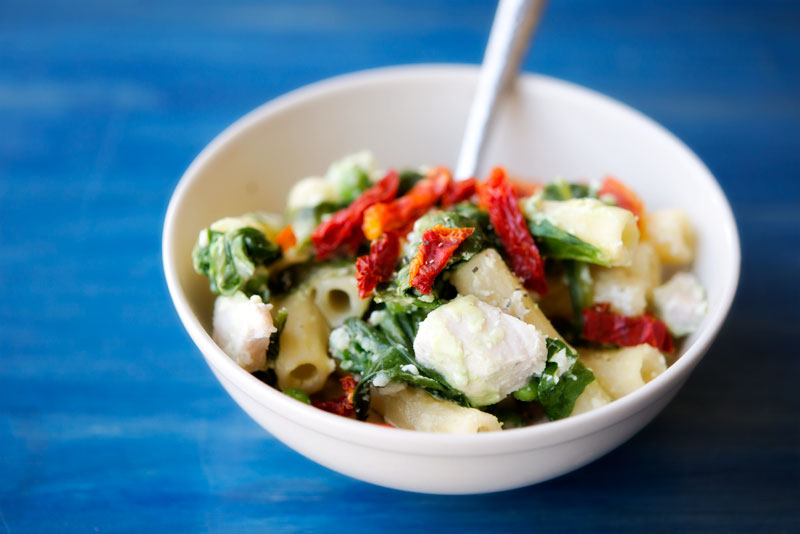 Finally, an ode to peas. This Chicken & Pea Casserole is the perfect weeknight meals. Peas are in here with spinach and sun-dried tomatoes, and cheese because cheese is one of the great gifts of the earth.
What's your favorite springtime veggie or fruit? Or are you waiting until summer rolls around to get back into your 5-a-day strut? Let us know what you struggle with and we'll try to help you out with a recipe to get those veggies and fruits in!
[addtoany]
Yum