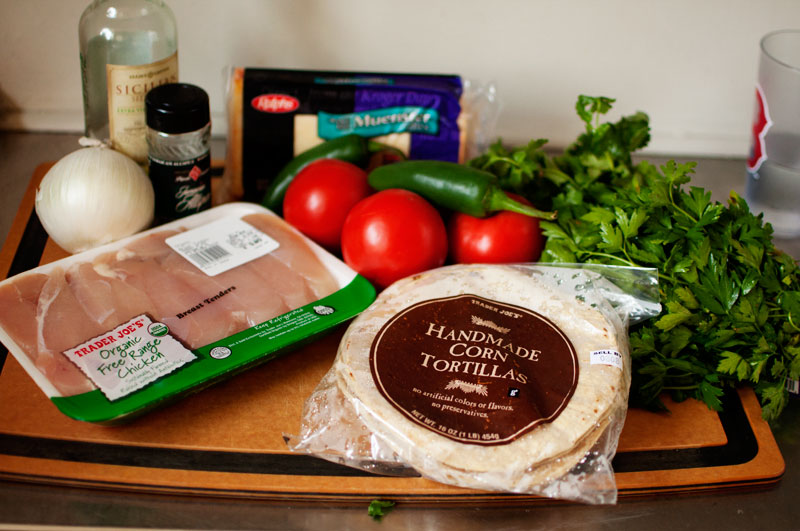 I've been on a Mexican kick lately — anything in a tortilla, and I'm all in. So I jumped at the chance to make enchiladas, only light — healthier but still delicious.
You'll need chicken, onion, garlic, tomato, jalapeno, cilantro, cheese, all spice, and olive oil.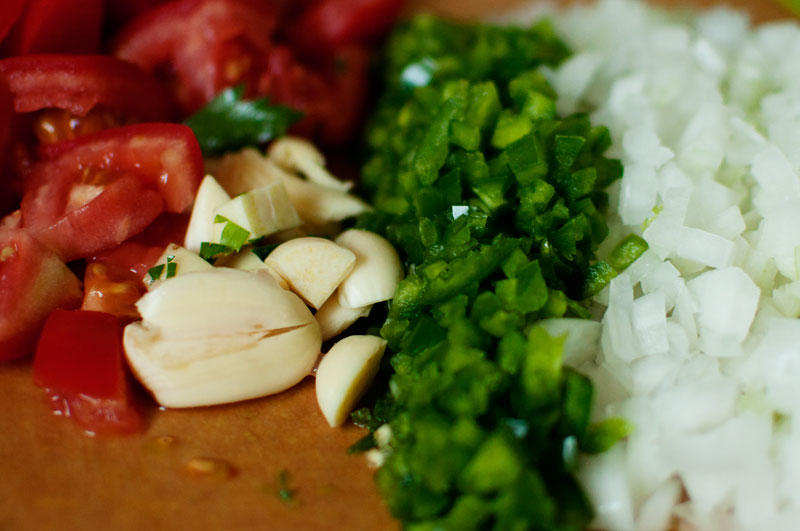 First, you'll need to chop a bunch of stuff: tomatoes, garlic, jalapeno, and onion. You can also chop your cilantro at this point. You're going to be pureeing this all, so it doesn't have to be perfect – dice the onions and jalapeno, smash the garlic, rough chop the tomato.
Also, on jalapeno and onion: has anyone else noticed that its easy to chop onion with contacts in (they act as a built in onion-shield) but that if you cut jalapenos, no matter how many times you wash your hands, when you take your contacts out they'll still burn? Contacts: both helpful and harmful in the kitchen. [end PSA]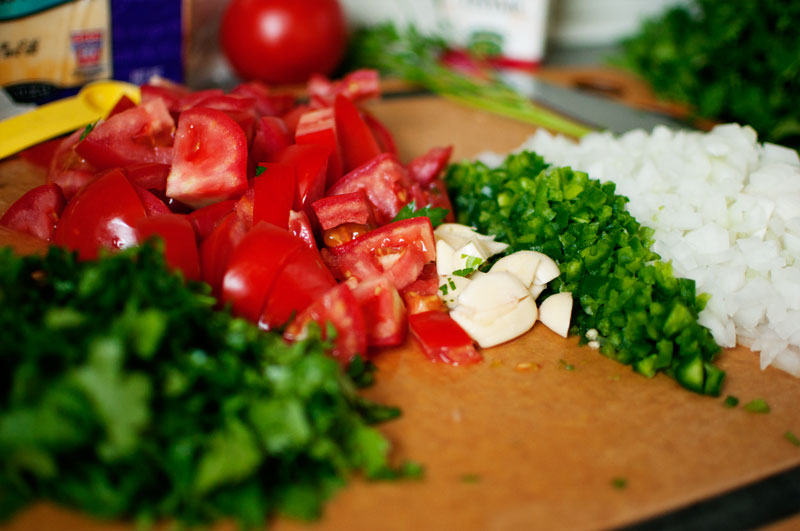 Love me some vegetables. Here's the good news: you're almost done with the heavy lifting, so to speak.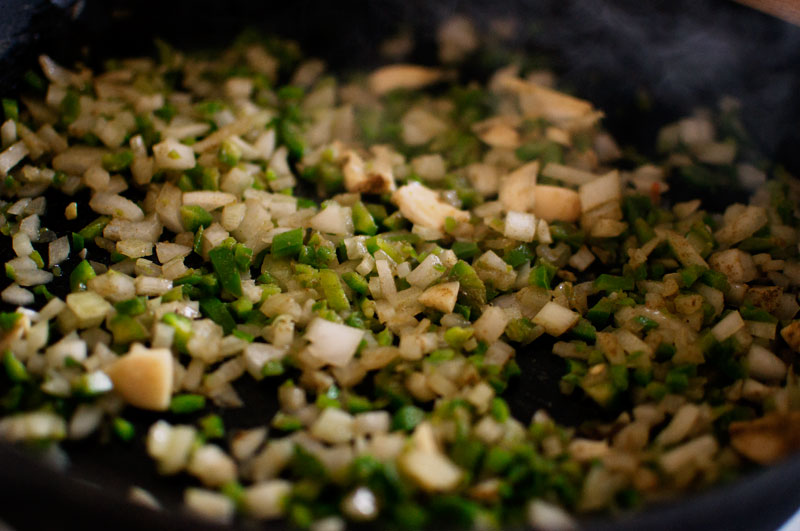 So add some olive oil to your heated pan. Then sweat your half your onions and jalapenos and garlic.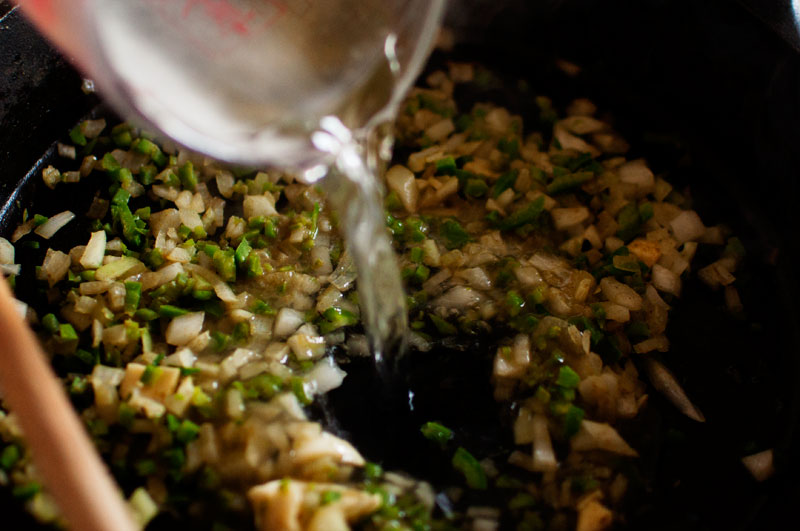 After you've let them sweat about 8 minutes or so, add about 3/4 cup of water.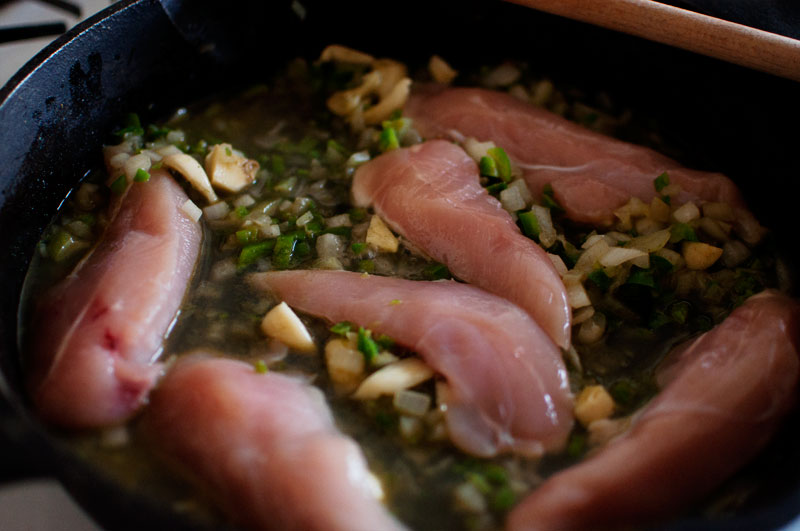 Add your chicken and some cumin…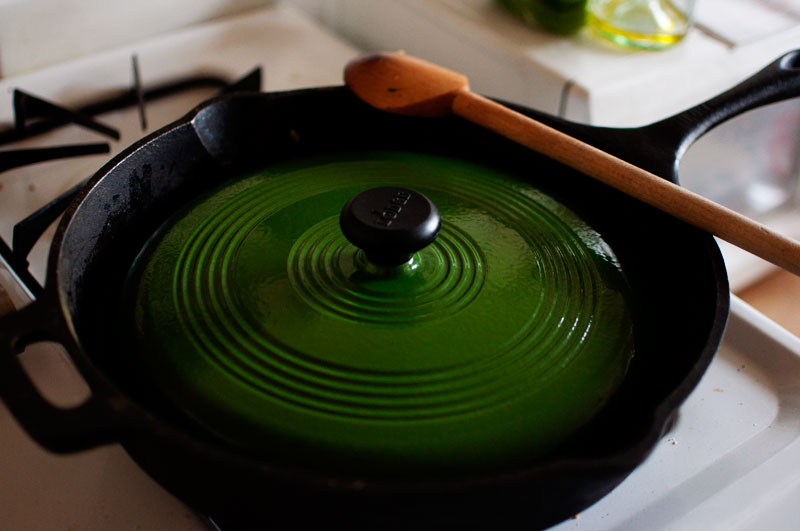 And cover. You're going to let this simmer here until the chicken is done, about 5-8 minutes. I swear, it really is that fast!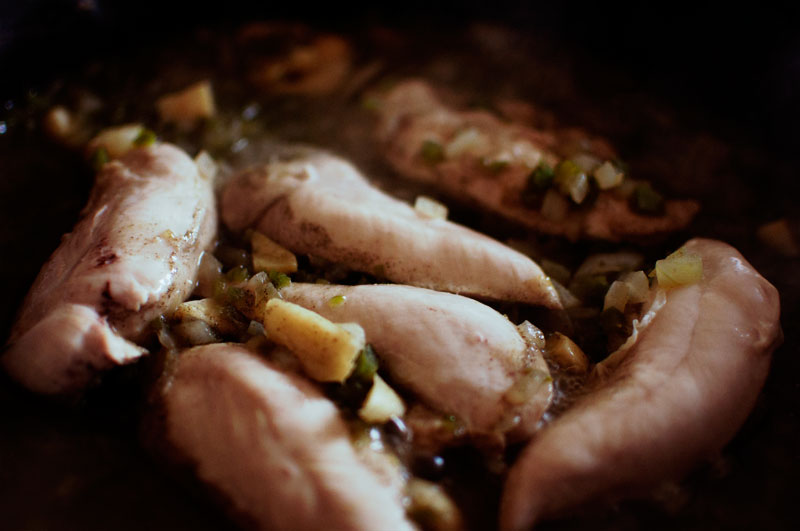 And there is your chicken, rearing to go. Transfer your chicken to a plate.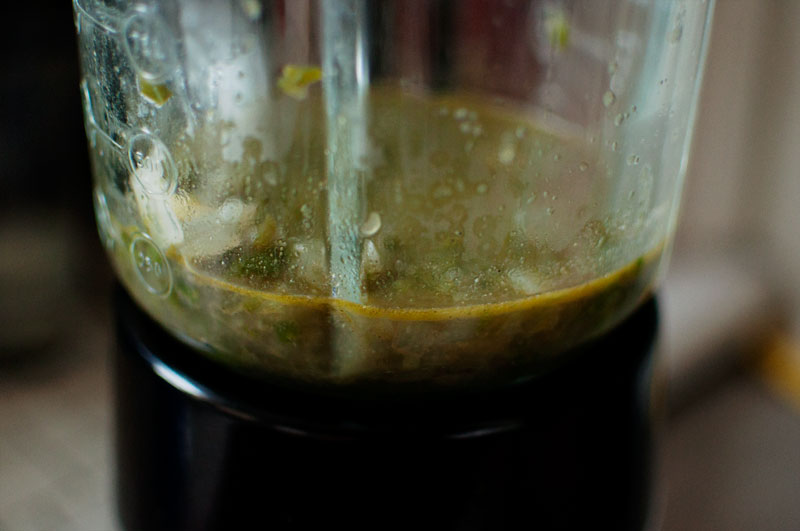 Here are your jalapenos, onions, garlic, and cooking liquid, all in your blender! (You can use a food processor, too, but mine is sitting in the trunk still, on account of my small kitchen, so I just used the blender.)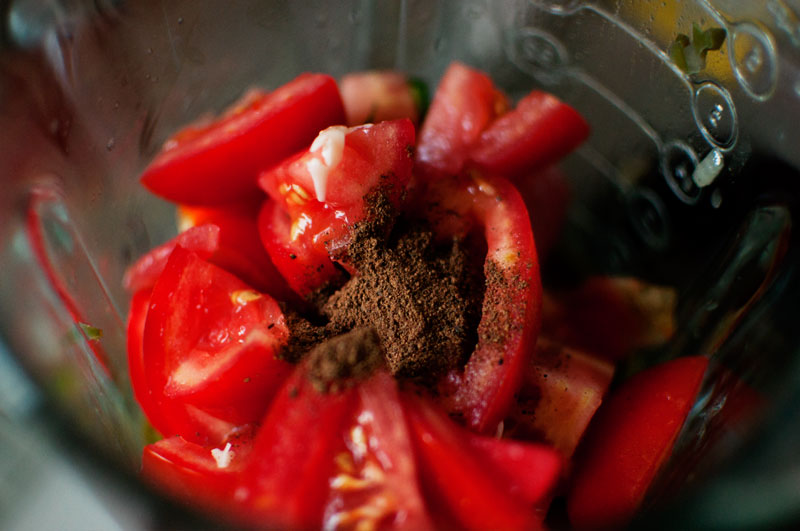 Add allspice and tomatoes.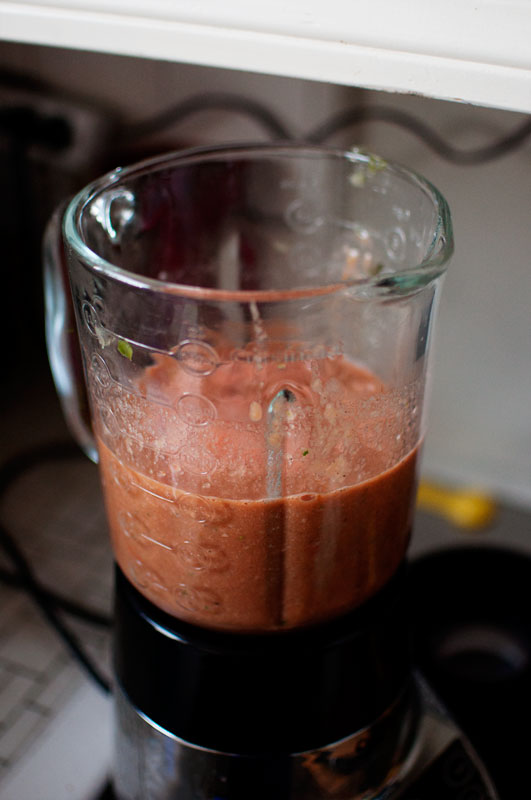 Blend until smooth.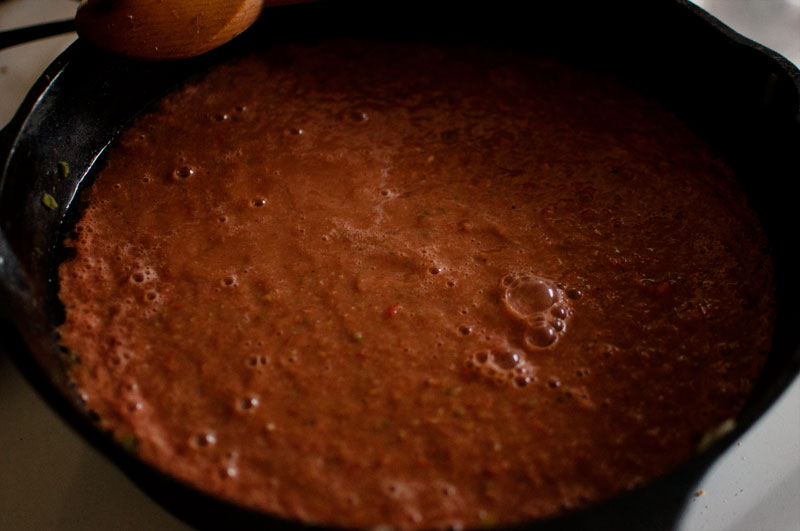 Transfer back to your dish, and heat. The idea is it'll bowl then you can simmer until it thickens. This will take maybe ten minutes, maybe less. Just keep checking!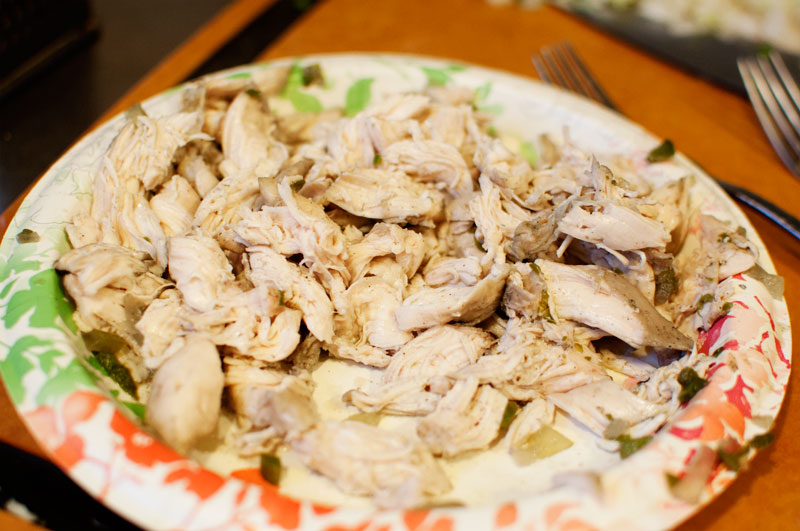 Shred your chicken, meanwhile. Also, shred your cheese, and forget to take a picture!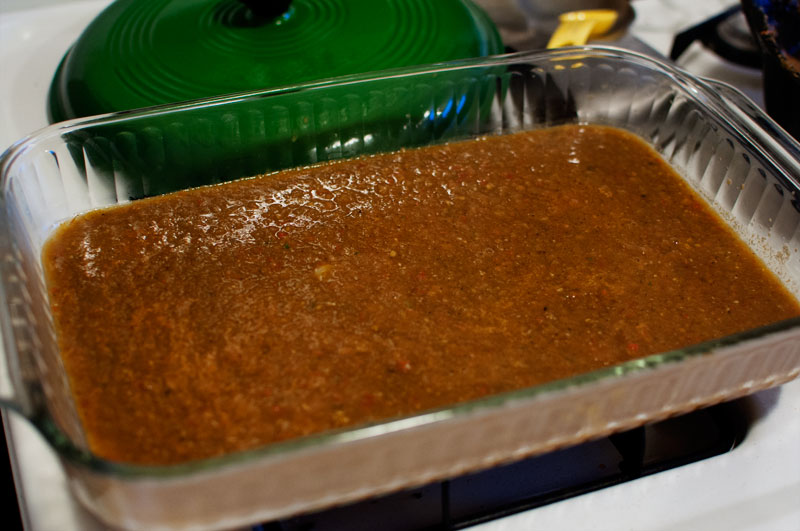 Pour your enchilada sauce into your pan.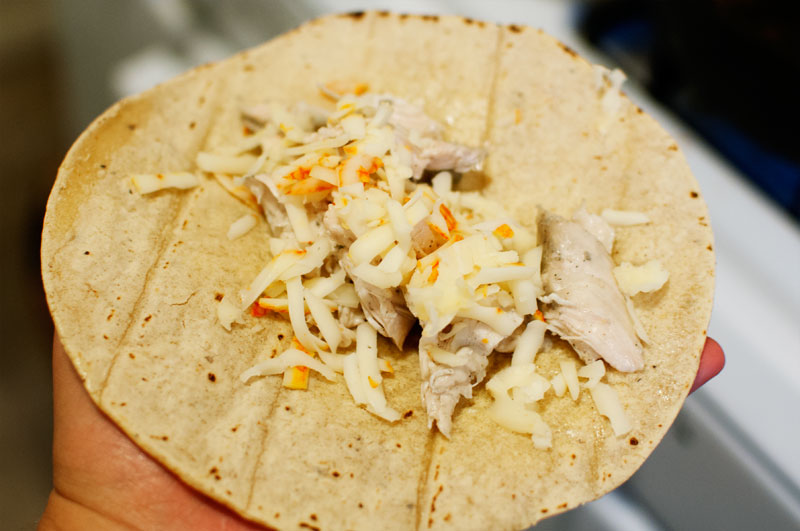 Put your oven on to heat up to 450. Take a tortilla, and fill it with cheese and chicken!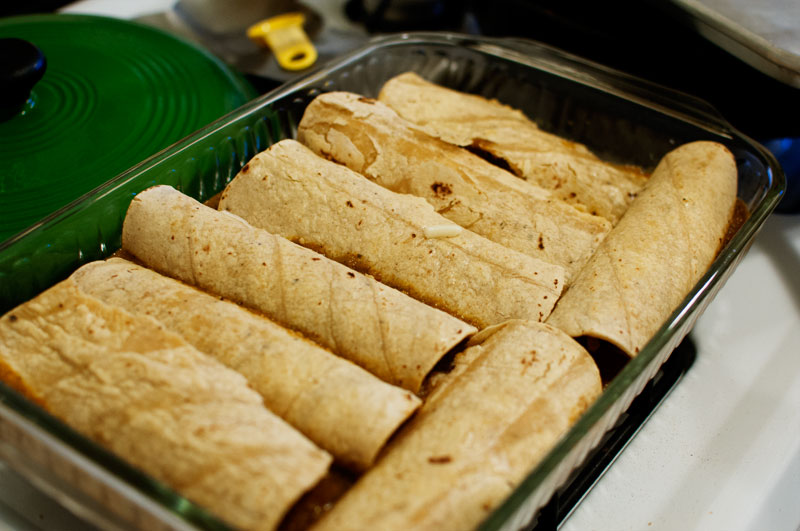 Do this repeatedly until all your tortillas are in your pan. I got eight tortillas to all fit! Success!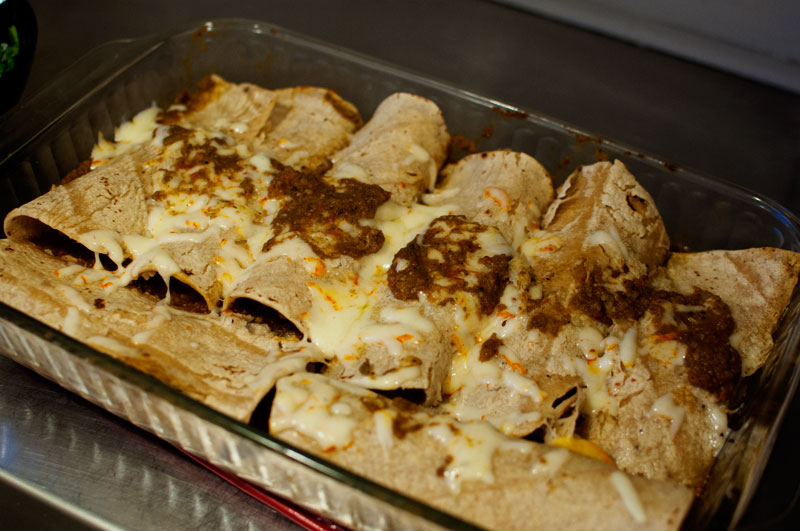 Put enchilada sauce and more cheese on the top, and heat in a 450 degree oven for about ten minutes.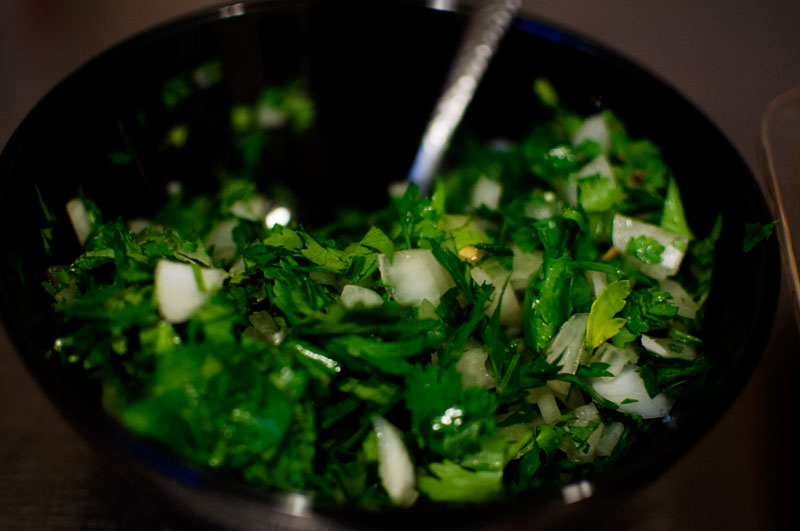 Put your other onion half and all your cilantro together, and squeeze half a lime or lemon over it. Serve with the enchiladas.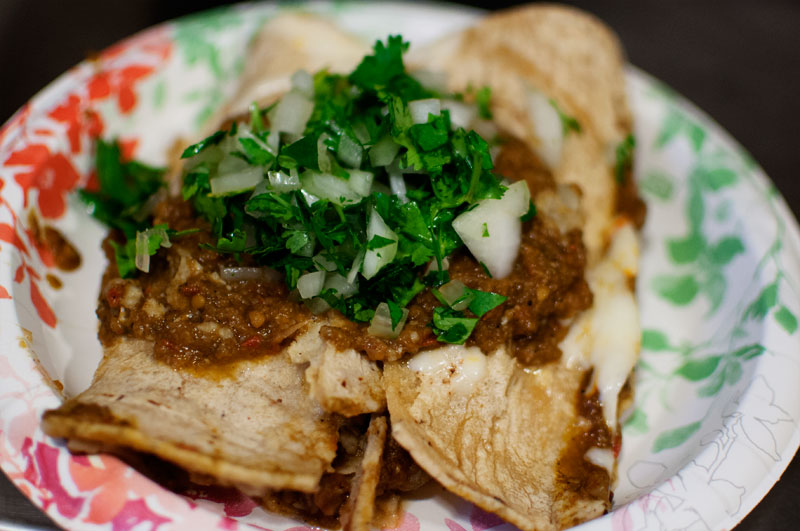 Delicious, light dinner for four! Enjoy!
[addtoany]
Yum