When your roommate asks for cookies, obviously, you make her cookies. A few weeks ago, we were having a not so good day at the Cottage (aka my apartment). Cookies were very necessary. I scoured the intermet looking for the most delicious chocolate chip cookies of all time. And I didn't find them.  However, I did find two recipes that I put together to form the perfect chocolate chip cookie. They are cripsy, they're chewy, they're sweet, and even a little bit salty. I'm hungry just thinking about them. I found a recipe on
Smitten Kitchen
, who had adapted from
Allrecipes
. Then I adapted further:
2 cups all-purpose flour
1/2 teaspoon baking soda
1/2 teaspoon KOSHER salt (this is very important)
3/4 cup unsalted butter, melted
1 cup packed brown sugar (I used light the first time and dark the second and it didn't really seem to matter)
1/2 cup white sugar
1 tablespoon vanilla extract
1 egg
1 egg yolk
1 12 oz bag semisweet chocolate chips (Jumbo, milk, or dark chocolate also work. Really anything you like!)
Makes 24 cookies (or little less if you are a batter taster like me).
Preheat your oven to 325. Grease cookie sheets, or line with parchment paper.The recipe calls for sifting. I abhor sifting. I didn't do it. It was fine. Just mix the flour with baking soda and the kosher salt. What is the point of sifting salt anyways? I just have never understood.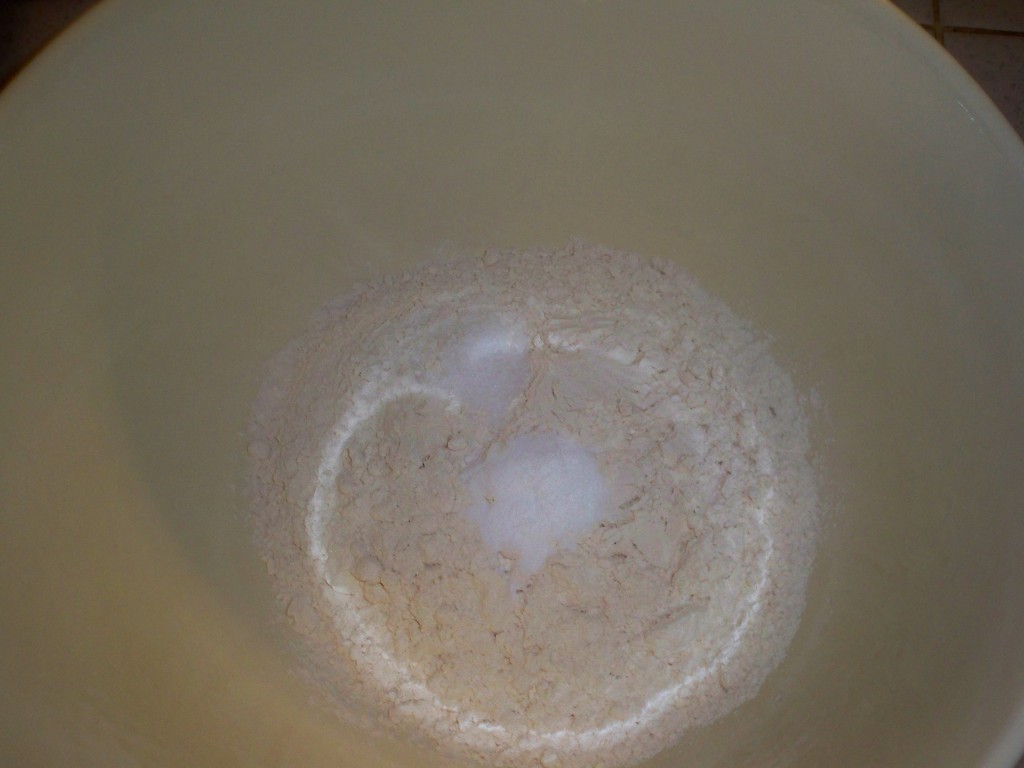 In a different bowl, mix the butter with the sugar and the brown sugar. Beat it if you want, or go old fashioned and use a wooden spoon. They didn't have Kitchenaids in Colonial times and I would imagine the cookies turned out just fine. I know mine did!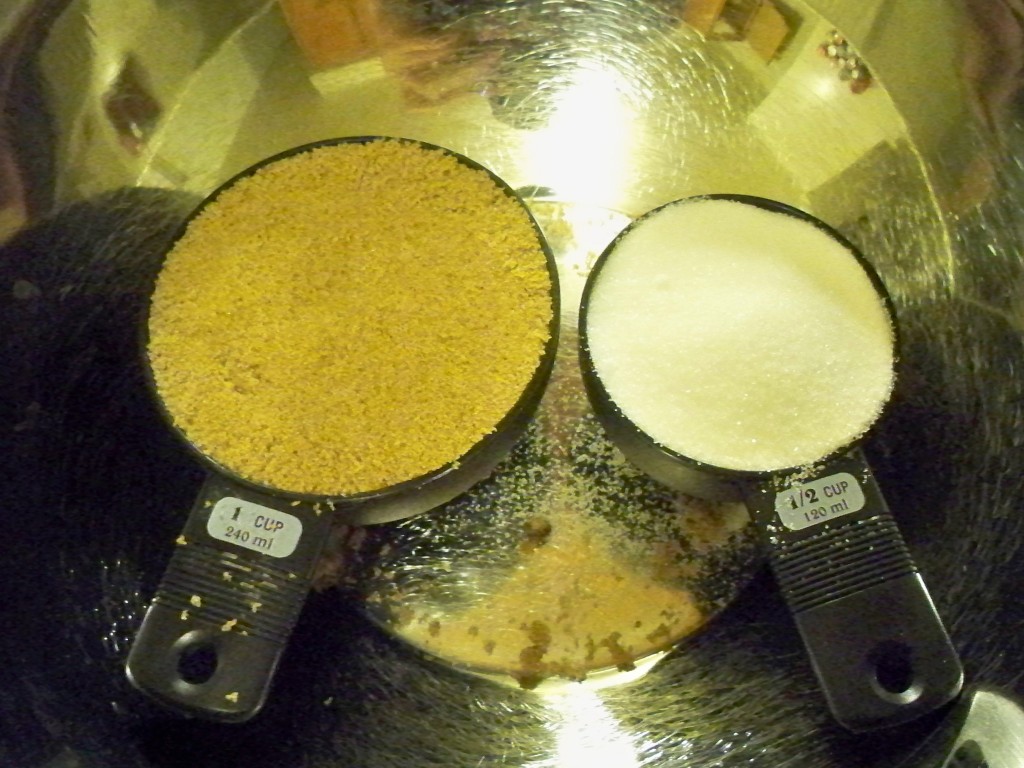 Mix (or beat) in the egg, egg yolk, and vanilla into the sugar/butter bowl.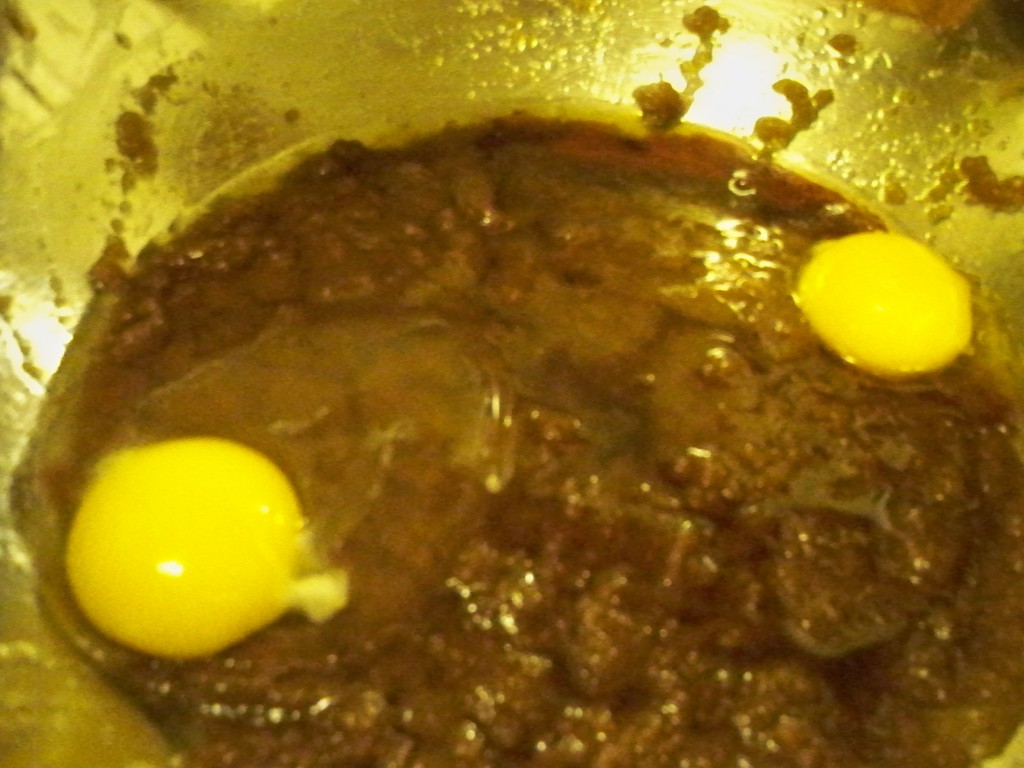 Combine with your dry flour mixture.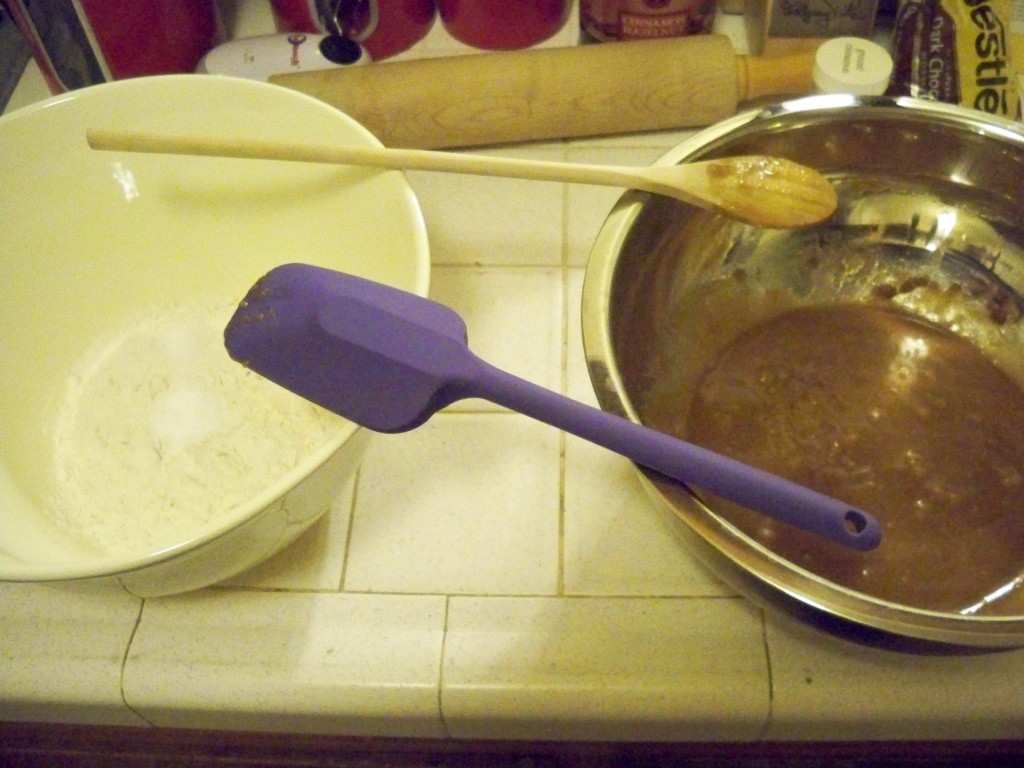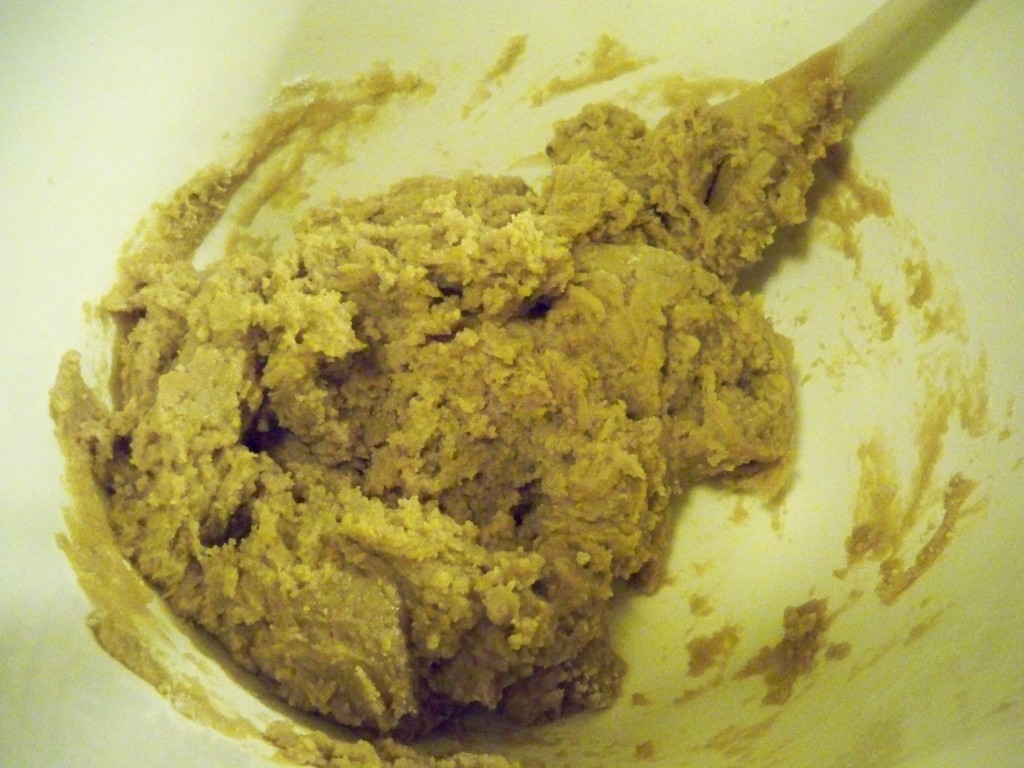 Add as many chocolate chips as your heart desires. Mine desired a whole bag of dark chocolate chips.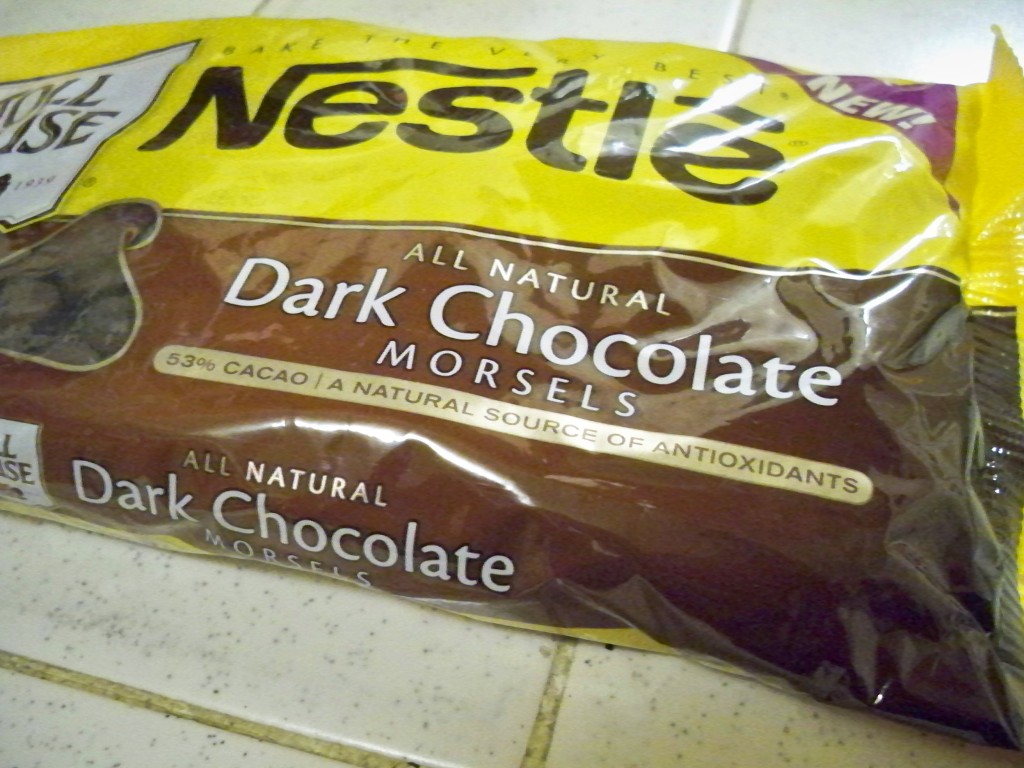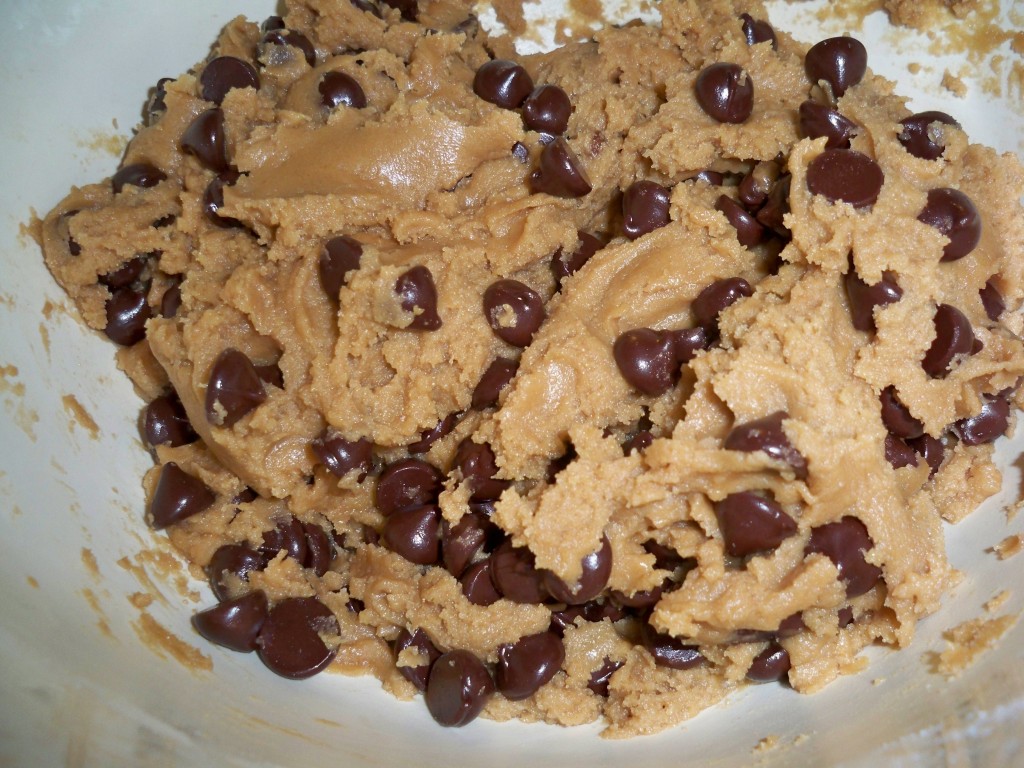 Drop the cookies into tablespoons on your cookie sheets. I happen to have a wonderful cookie scooper that made these nice little cookie balls. I could have just eaten that and been totally happy, but I sampled, then decided to actually bake them.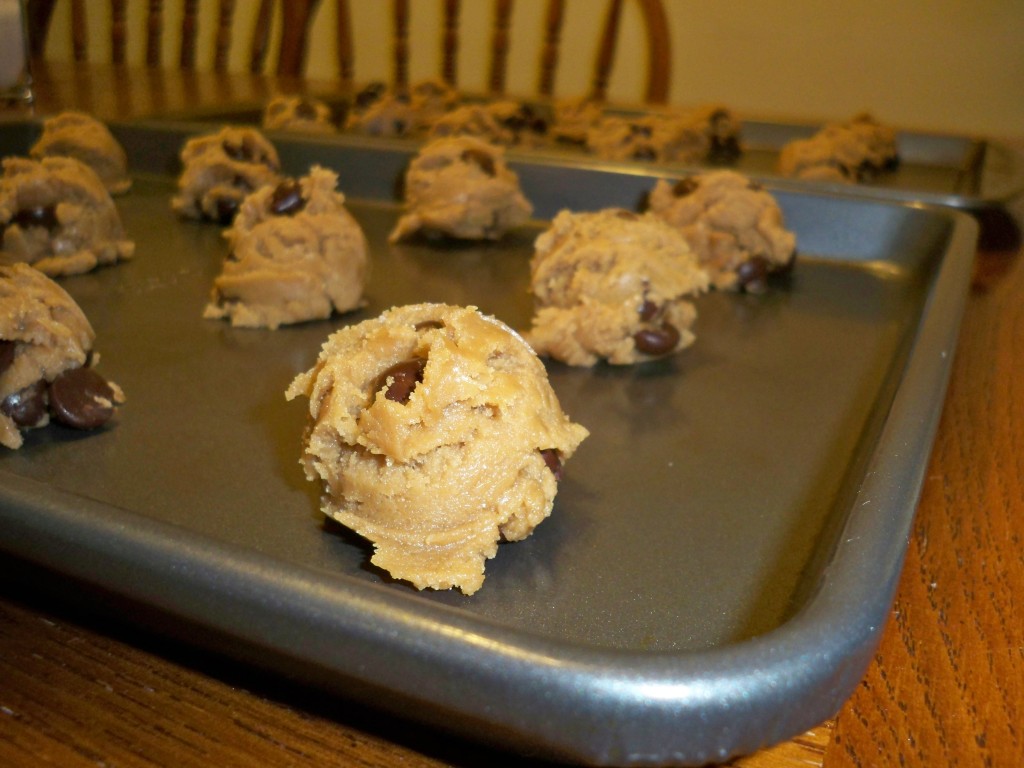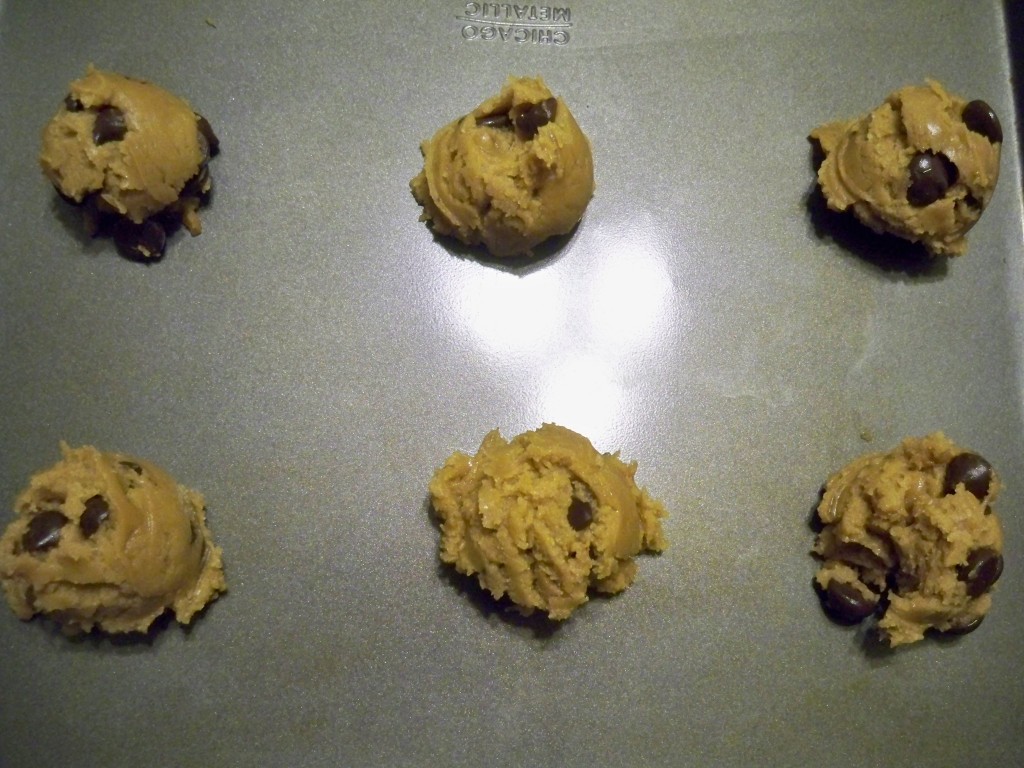 Bake cookies for 10 mins. They will be soft, slighly undercooked, and delicious. If you want slightly crispier cookies, you can bake for more like 12 mins. Let cool and enjoy. Or if you can't wait that long, just enjoy!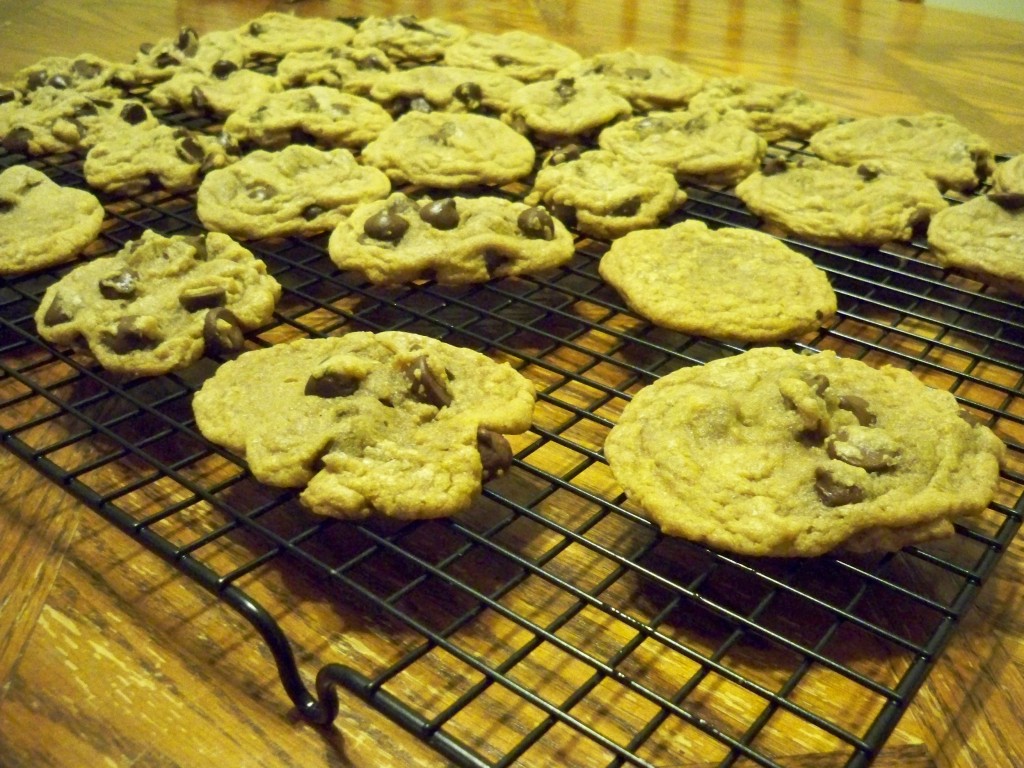 Yum