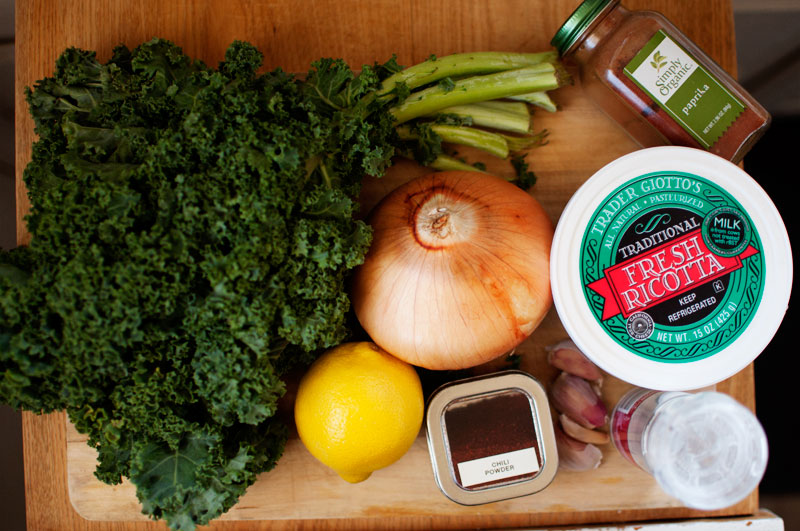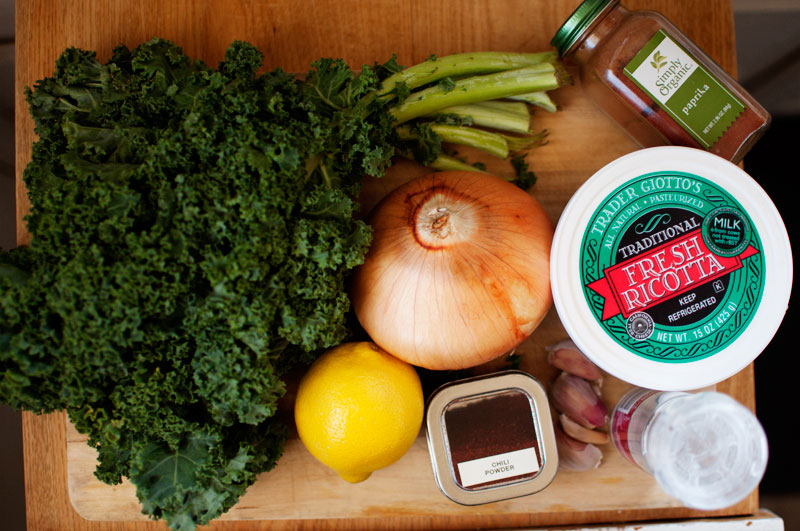 Recently I headed to a birthday party at A + E's house, and A mentioned that if, you know, I had a dip to try out on people, I could bring it over.
Bring it over, I did.
1 bunch green kale, stems and tough ribs stripped out and discarded, leaves sliced
1 small onion, sliced
4 cloves garlic
3/4 cup ricotta cheese
1 lemon, juice and zest of
1/4 teaspoon sea salt
1/8 teaspoon cayenne pepper, or to taste (I didn't have any so I used paprika)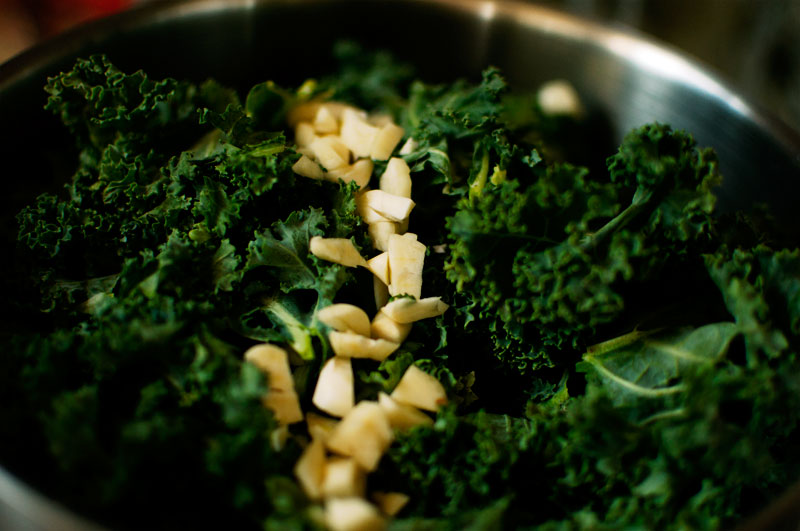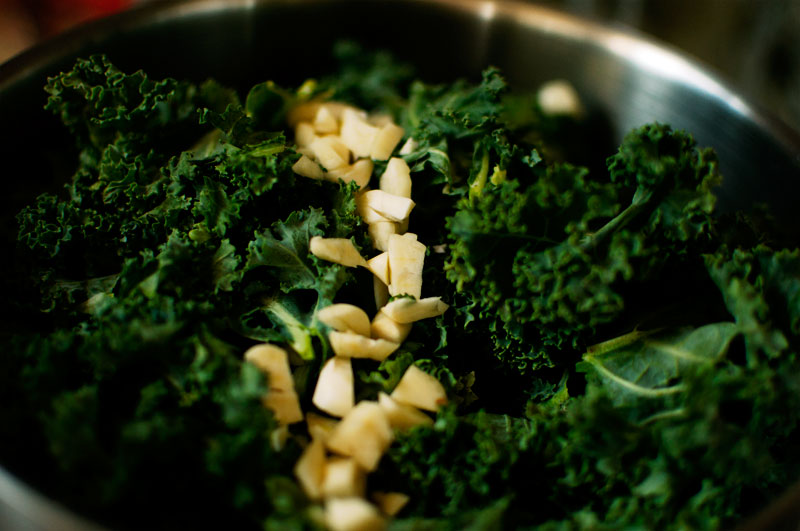 So start by steaming your kale, onions, and garlic with a smidge of water.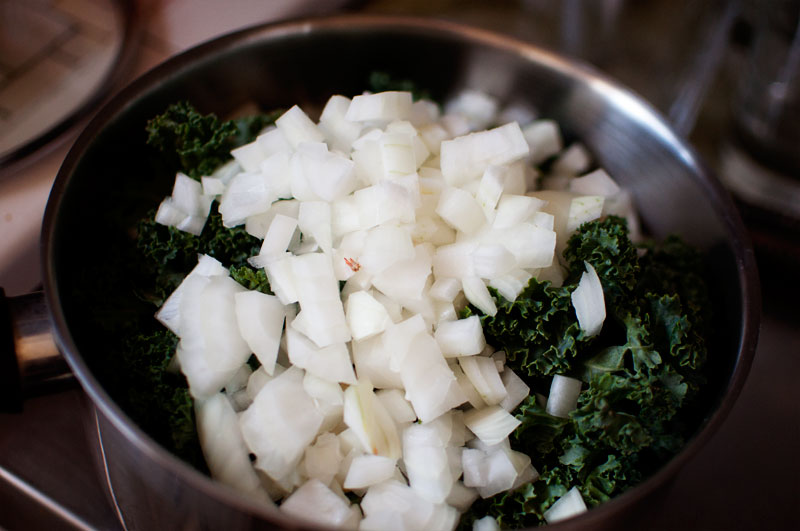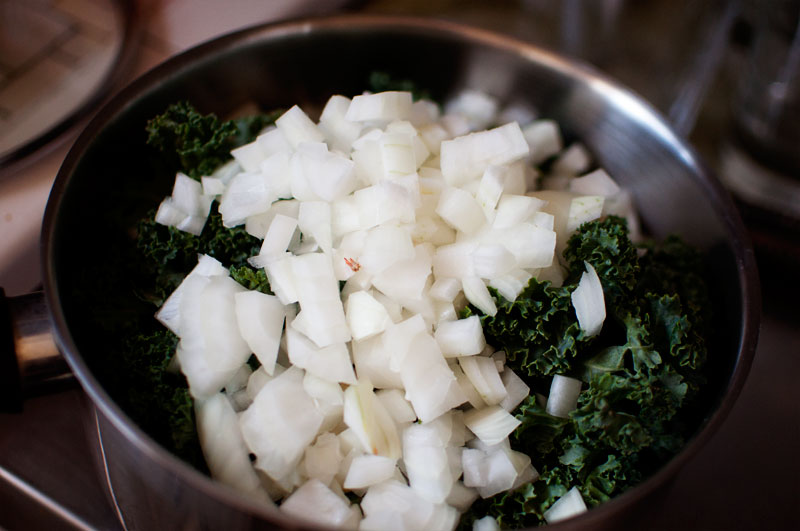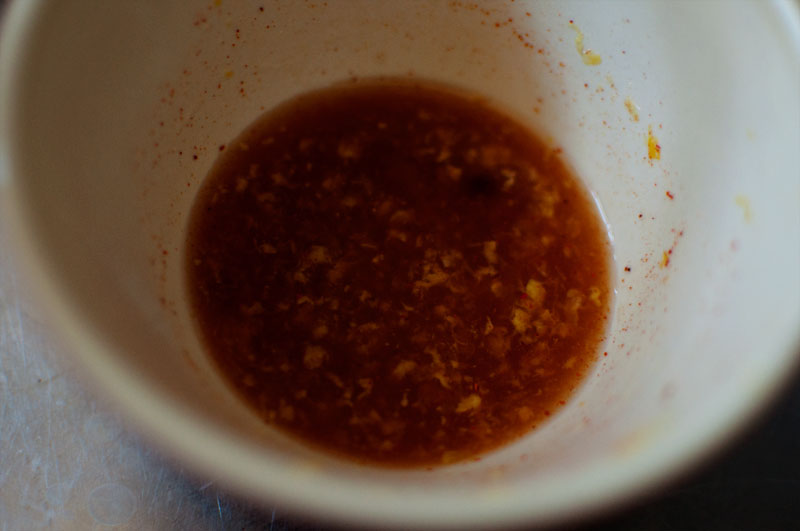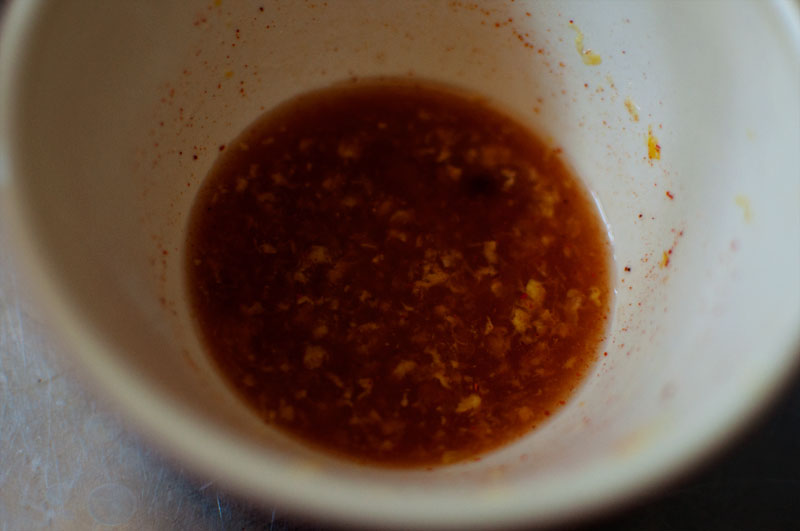 Meanwhile, mix together your cayenne, lemon juice, salt, and zest in a bowl.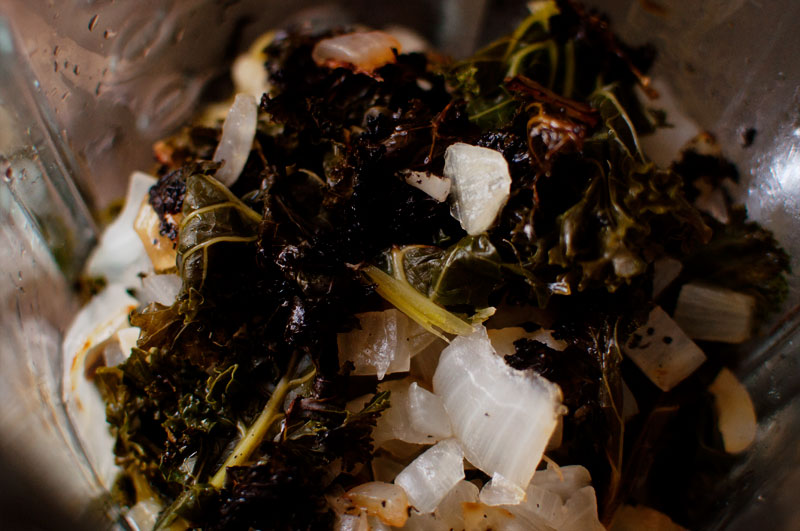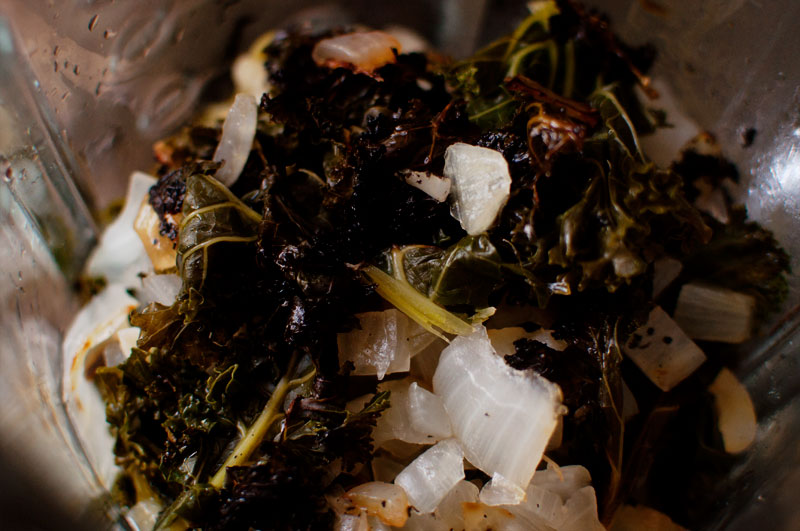 When your kale and onion and garlic are done (about 5-8 minutes) put them in the blender!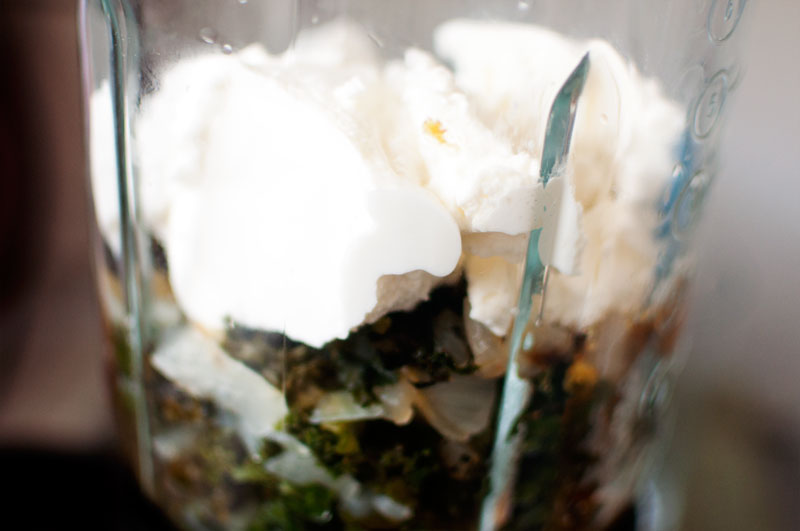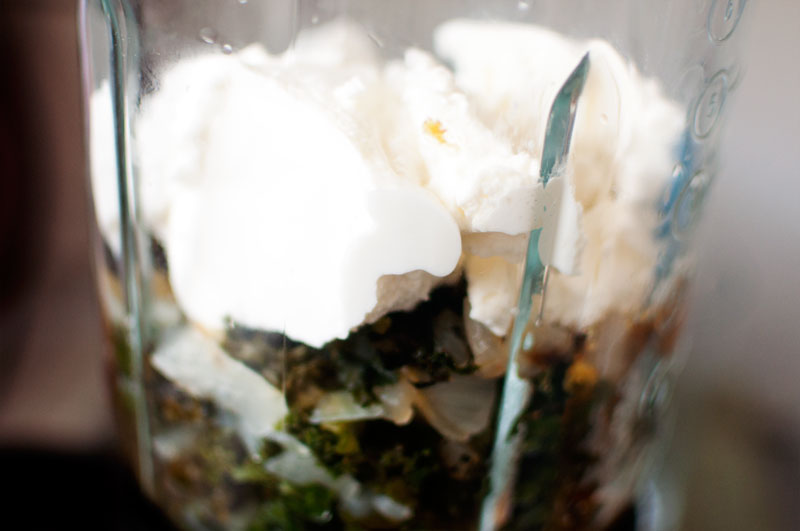 Then add your ricotta to the blender.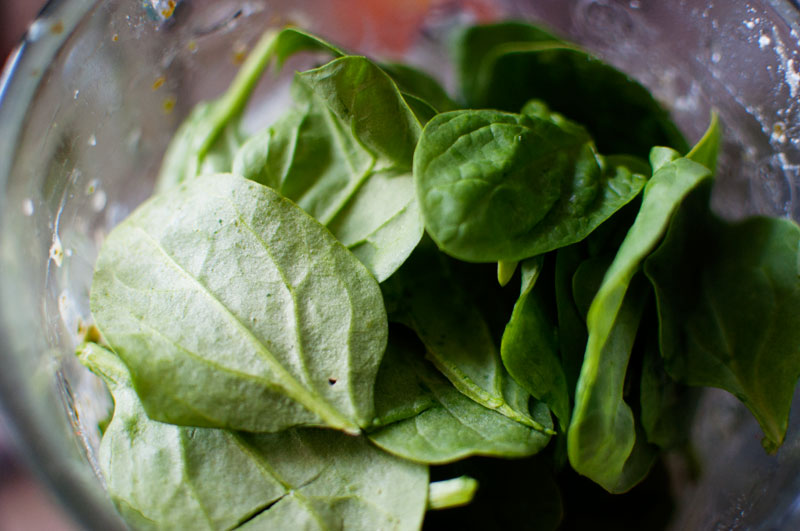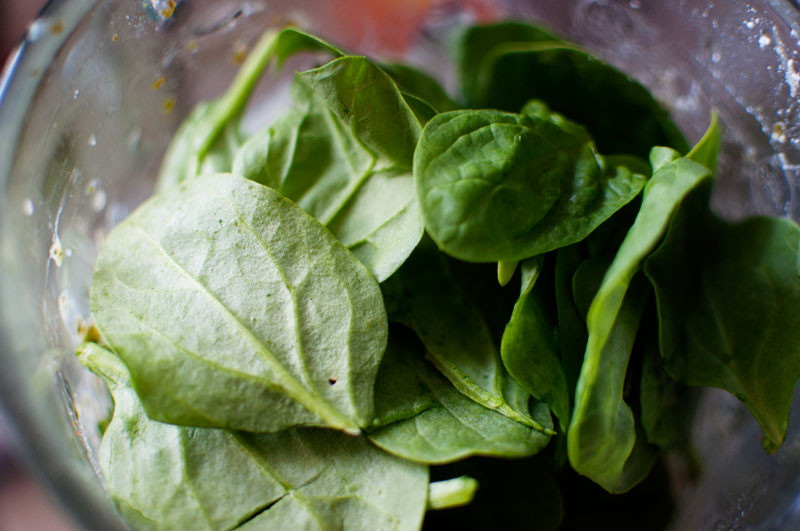 And, if you're so inclined, maybe some spinach. And a smidge of water.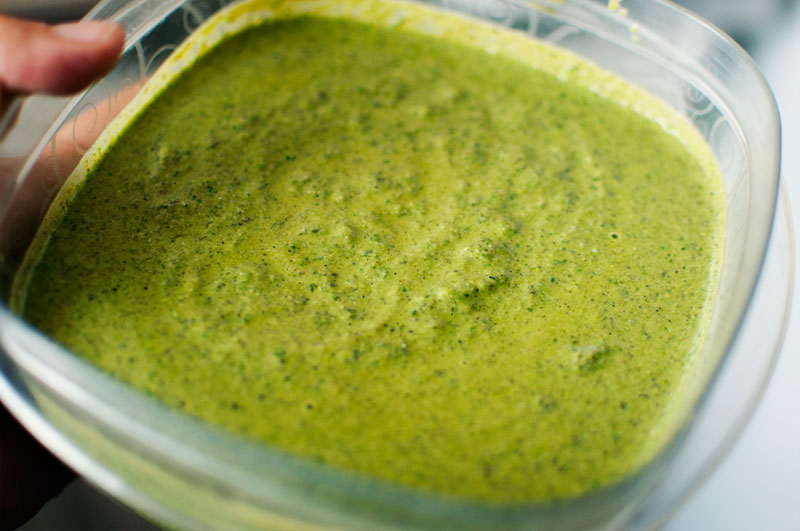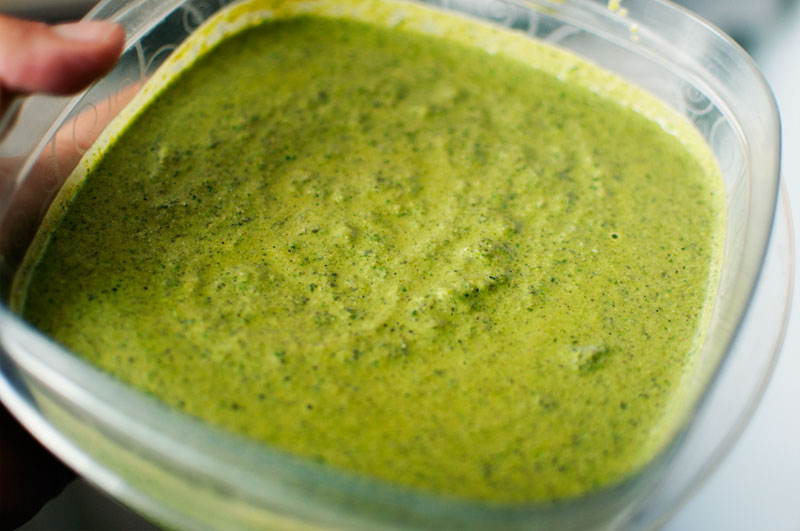 Blend until smooth and green! Serve with pita chips, pita bread, carrots, etc. Mine ended up being a little watery, so I would suggest adding more cheese until it's the consistency of hummus!
What if your favorite healthy dip?
[addtoany]
Yum