Check out Love Creative's blog today, where this recipe is cross-posted for our friend Amanda while she's off getting married!
I am so happy to be blogging for Amanda while she's off getting married! For my guest post, I wanted to do something that I do a lot, with a new twist, so I settled on a smoothie recipe.
You might be thinking that this recipe sounds crazy. But let me tell you, after you've worked out for the afternoon and you're craving a snack before dinner, this is the perfect smoothie that's a little sweet, a little spicy, and a lot of earthy. Plus, it comes together in a second which is great when you've been working out and need a little boost!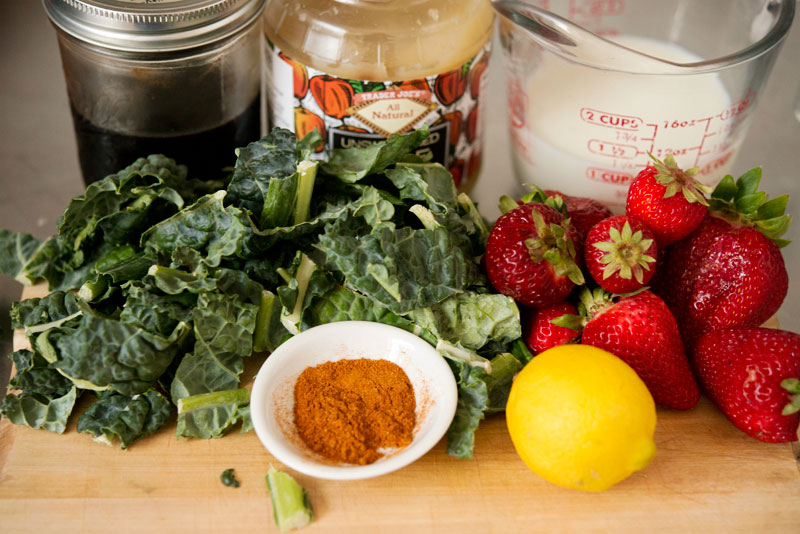 Here's your lineup: kale, strawberries, applesauce, a lemon, cayenne pepper, milk, and coffee syrup. I KNOW it sounds like the weirdest thing, but I promise it's awesome.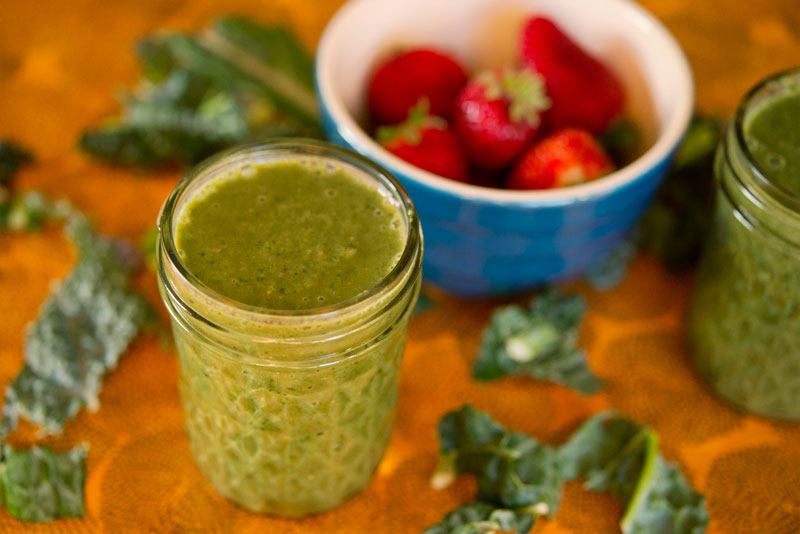 So here's what you do: mix two handfuls of kale, a dash of cayenne pepper, the juice of half a lemon, about 8 strawberries, two tablespoons of coffee syrup, a half a cup of milk, and half a cup of applesauce in your blender. Mix well.
I have decided after making this that I definitely need a new blender, because my kale just doesn't want to get smooth. So mine had bits in it, but yours won't, if you have a better blender than I do. In which case, can you please make me this smoothie and I'll be right over?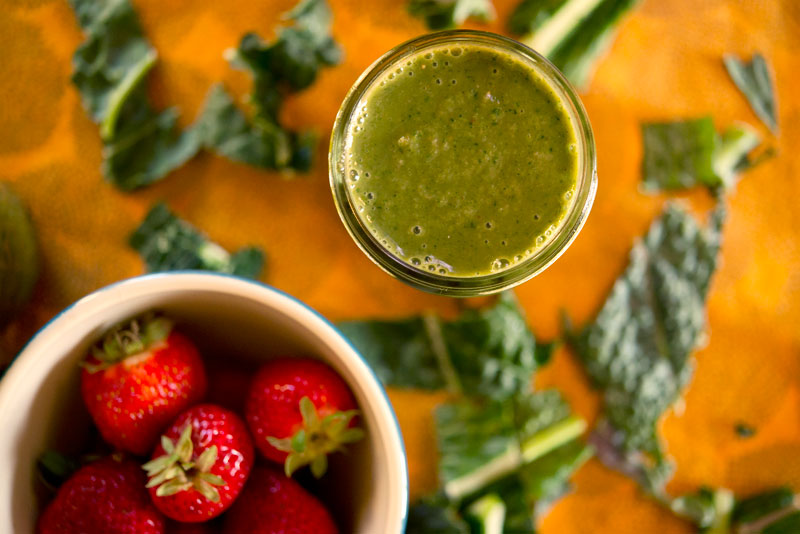 Here's an easy to read recipe:
2 handfuls kale
8-10 strawberries
2 tbsp coffee syrup
1/2 cup milk
1/2 cup applesauce
Juice of 1/2 lemon
Dash cayenne pepper
What is your go-to smoothie recipe – is it veggie heavy, or full of fruits?
Yum