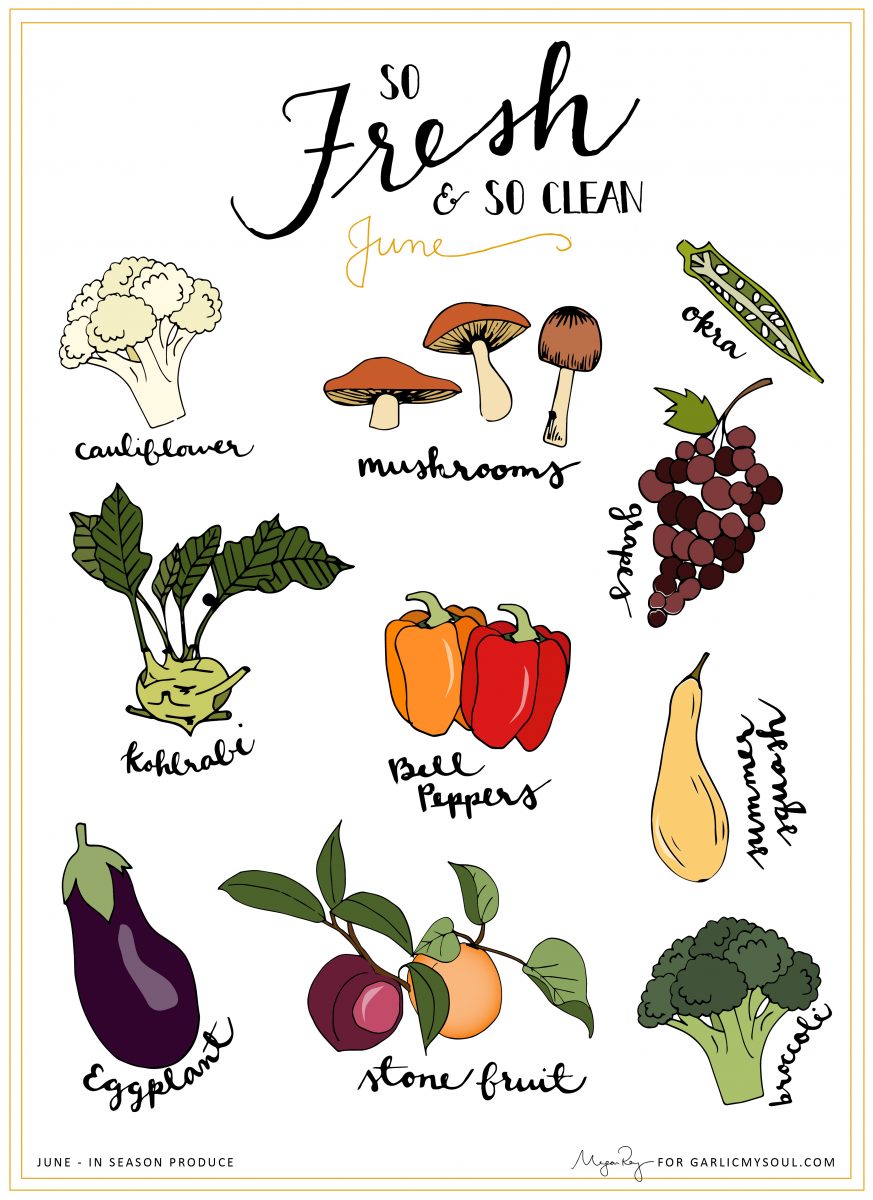 We're getting into summer and that means some pretty exciting months of fruits and veggies that just.won't.quit. Right now, you're going to be obsessed with stone fruit, but come August you'll be just whipping up cobblers and calling it a day – I know the feeling of any over-full CSA. Here's what is hitting the market this month (please note, there is a lot more in season, this is just some headliners!)
Broccoli
Cauliflower
Eggplant
Grapes
Kohlrabi
Mushroom
Okra
Bell Pepper
Stone Fruit
Summer Squash
Here are some of my favorite items to make with above mentioned produce: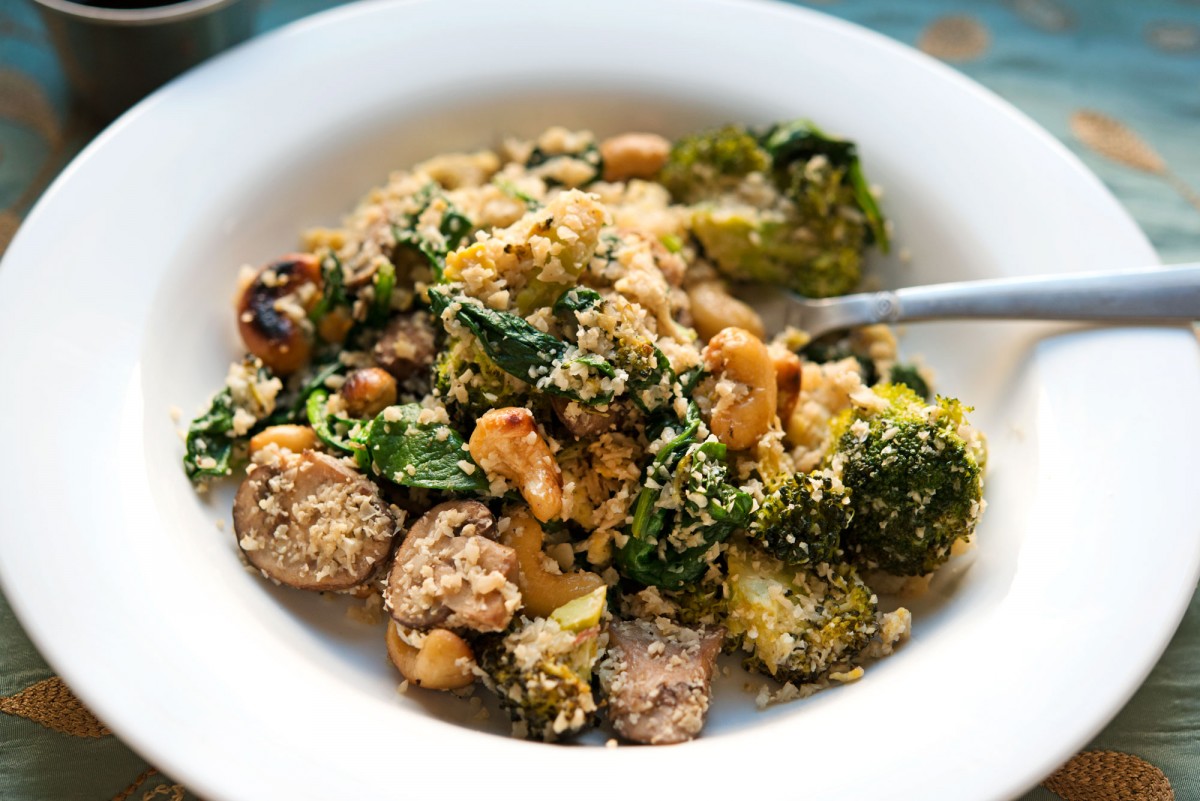 This Cauliflower Stirfry Rice has both cauliflower and mushrooms in it (plus some other superstar veggies) making it a winner for the season – plus, it's paleo. And a perfect vegetarian dish too, that won't leave anyone starving.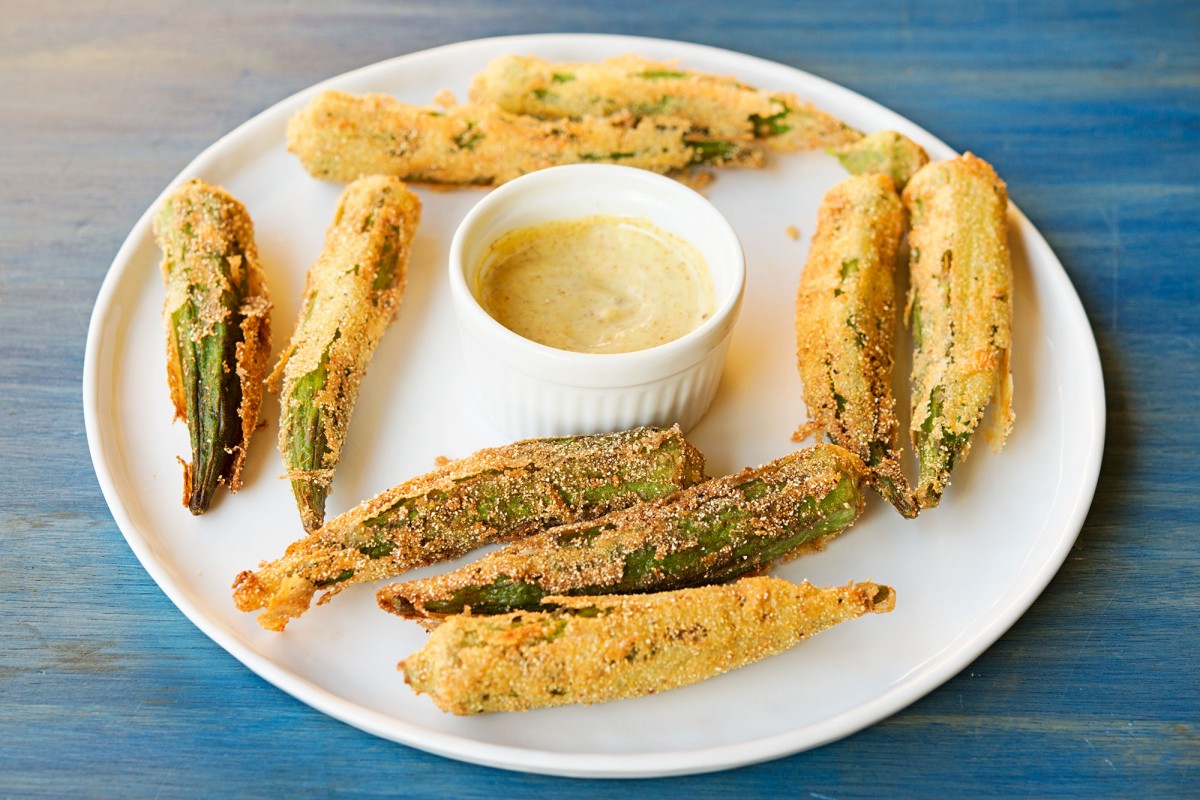 Okra have a reputation of being tricky, but I don't know why. They are delicious many ways, but we think the easiest to learn how to make these suckers is just frying them whole. You won't regret it, we promise.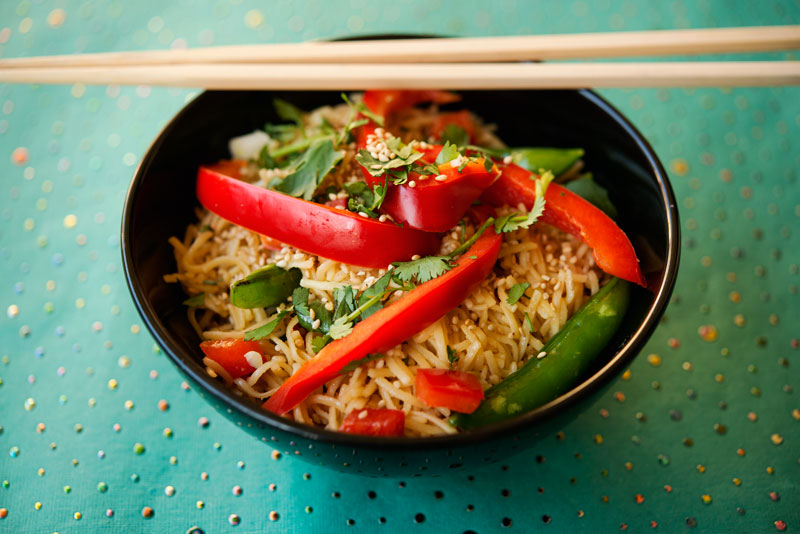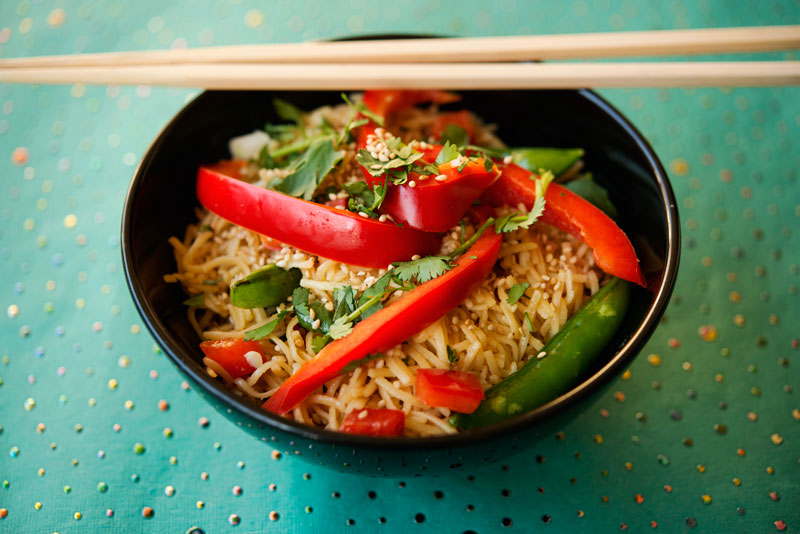 We did a Cold Salad Week a while back, and these Sesame Peanut Noodles were a star. The bell pepper shines through, and adds an amazing crunch.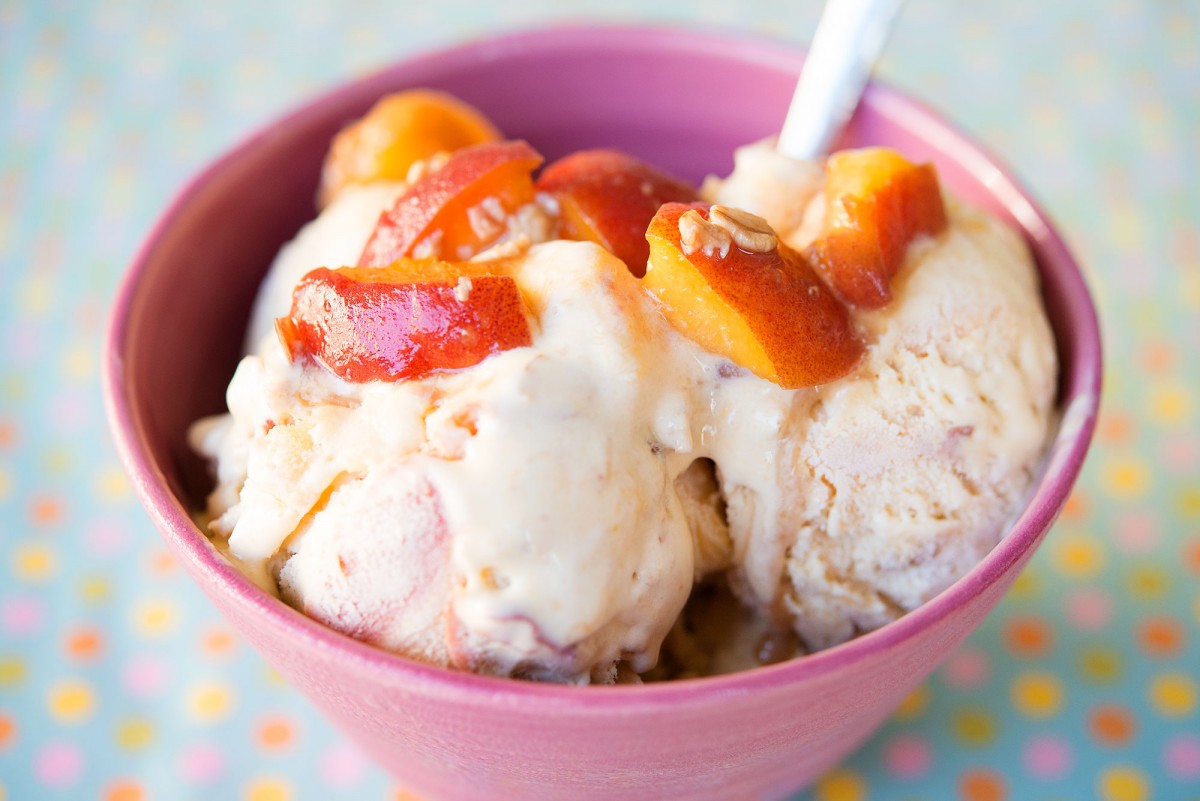 We love stone fruit the way it is, but we especially love it in ice cream or cobbler. This Peach Ice Cream is perfectly light and sweet for any early summer parties (or birthdays, ahem) that might be coming up!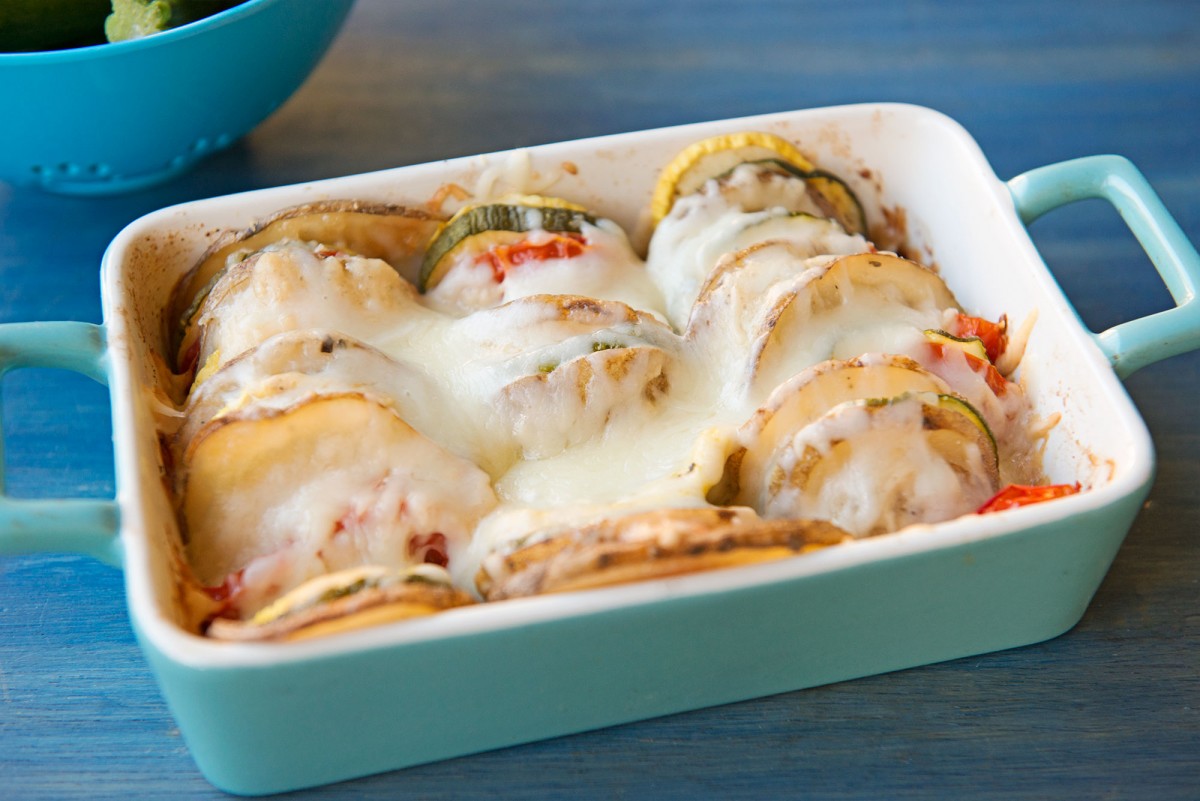 Summer Squash is everywhere this time of year, and there is only going to be more. The wise thing to do is cover it in cheese and devour it. Luckily, we have a Summer Veggie Tian for you to do just that.
I hope you get a chance to experiment with these ingredients, and try something new! We'll be adding more grapes and kohlrabi to my diet, for example, after realizing we're severely lacking on those ingredients here at GMS! Happy June, y'all!
[addtoany]
Yum