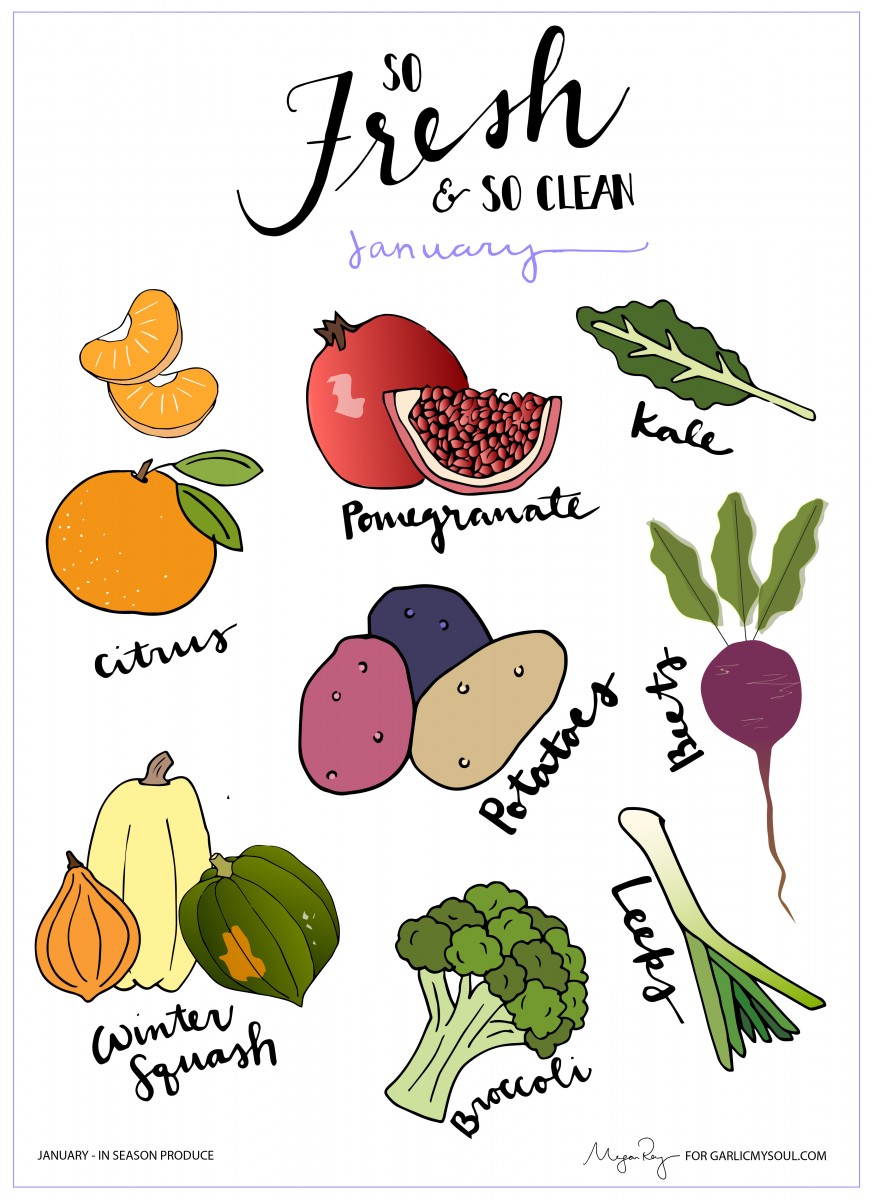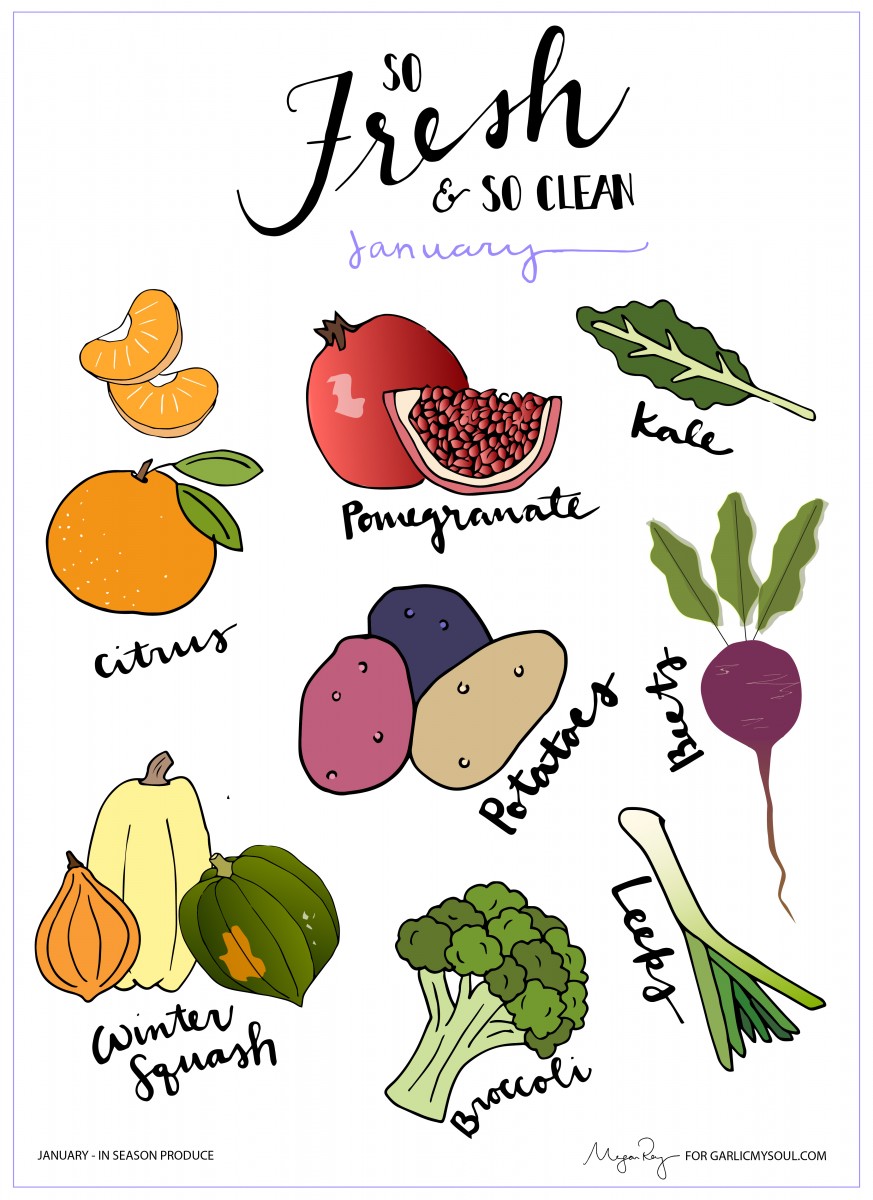 2016 is here, and with it comes a new batch of in-season ingredients! Here's what we got going on this month:
Beets
Broccoli
Citrus
Kale
Leeks
Pomegranate
Potato
Winter Squash
And, here our some of our fave winter recipes: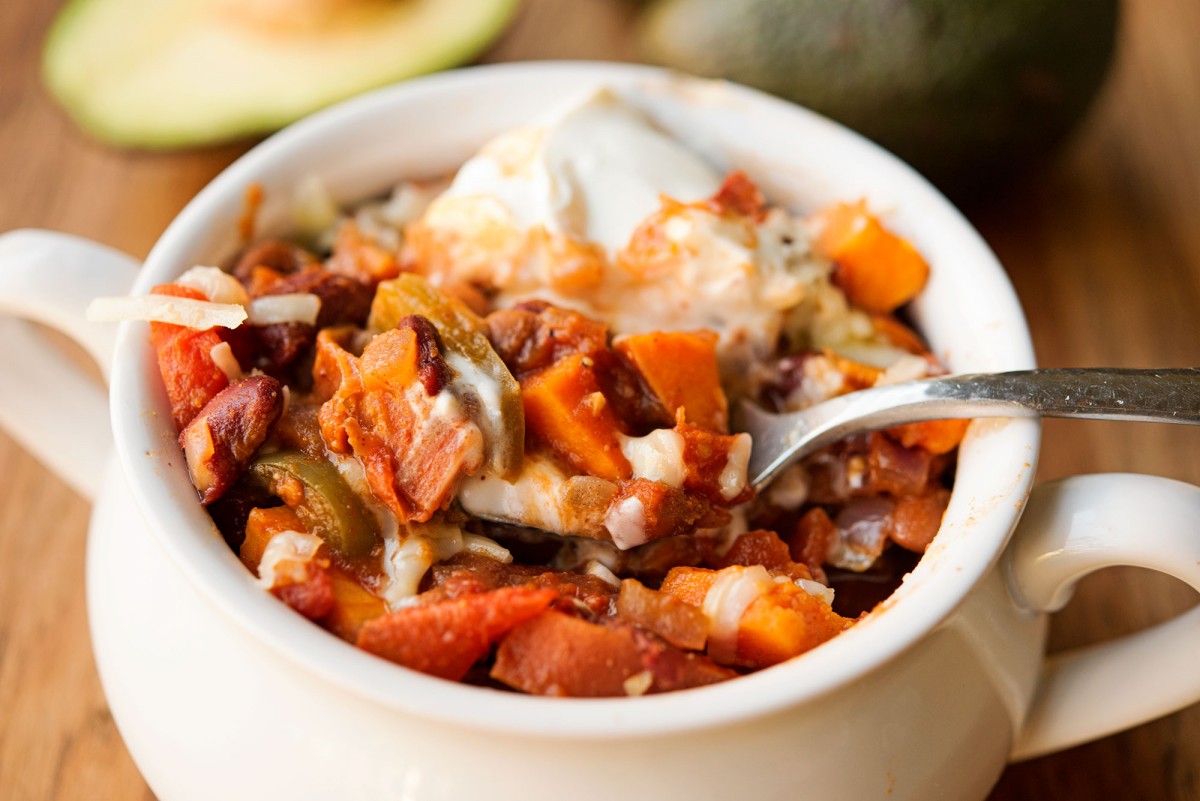 This Vegetarian Chili is delicious, and you can use sweet potatoes, regular potatoes, or even both in it! It's chocked full of the good stuff and a great meatless option.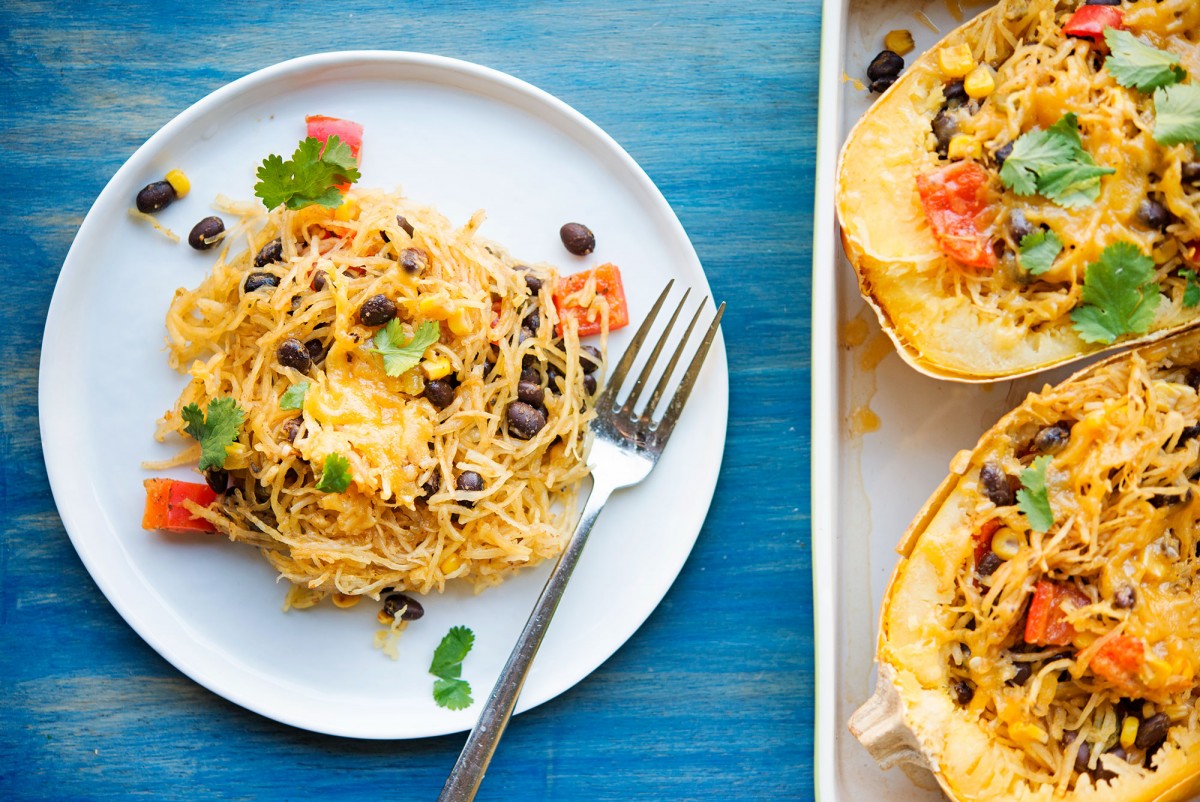 This Southwestern Spaghetti Squash is a great way to eat one of our favorite veggies, spaghetti squash. It's literally as versatile as spaghetti, though, so don't let this stop you – create your favorite mix of veggies, sauce, and even beans!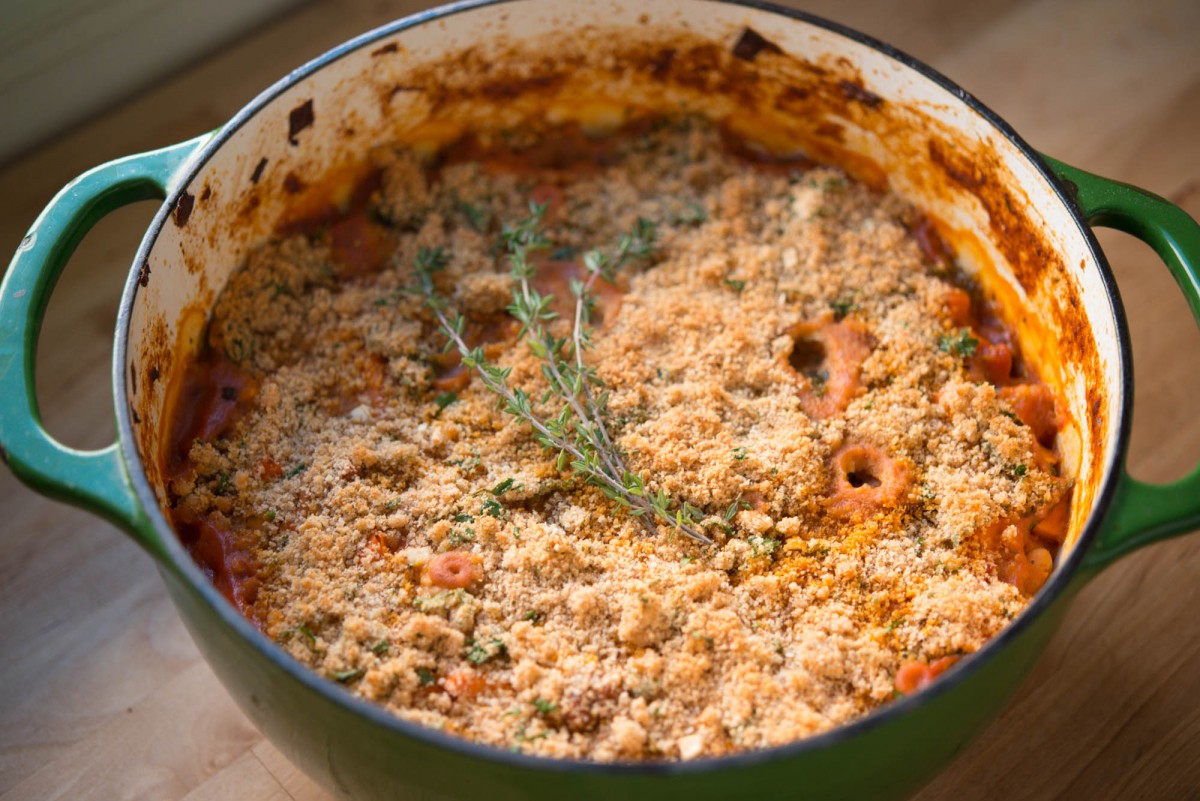 This Sweet Potato Cassoulet makes great use of leeks, and it's a perfect option for a chilly winter's night. It also reheats like a dream – perfect for lunches!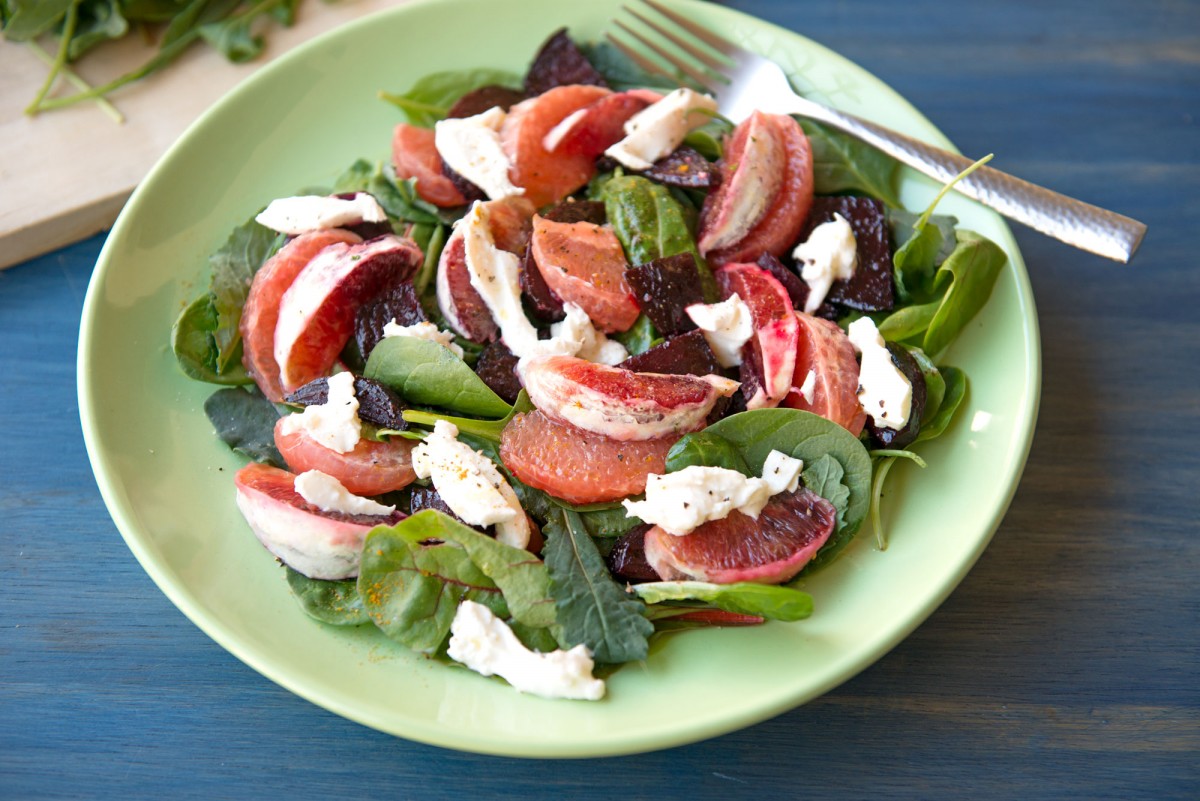 This Burrata Citrus salad is delicious and makes use of all the awesome citrus that is in season right now – what a win-win! We can never ever say no to burrata…throw on a grilled chicken, steak, or shrimp, and you're looking at one sweet dinner.
We hope you're getting after some cooking already this year!
[addtoany]
Yum