My friend Rachel happened to be born on July 4th! Happy Birthday, Rachel! Last week to celebrate (since she's on vacation this week) I made a gluten-free strawberry cake in celebration of her birth!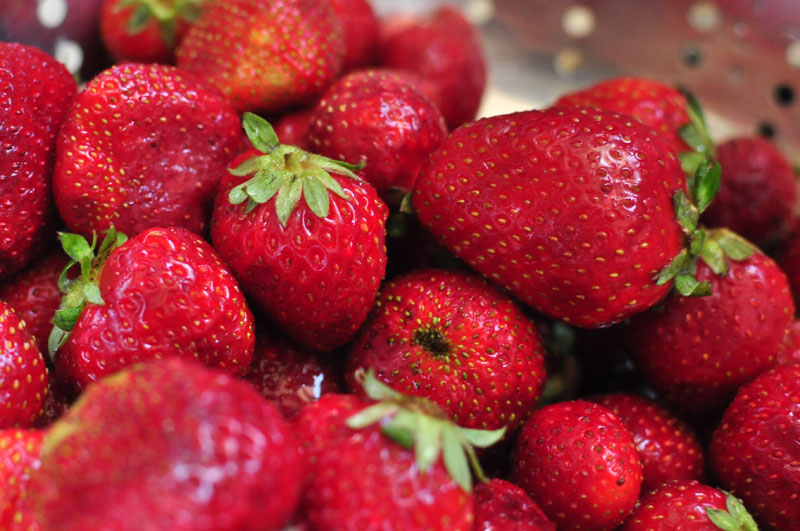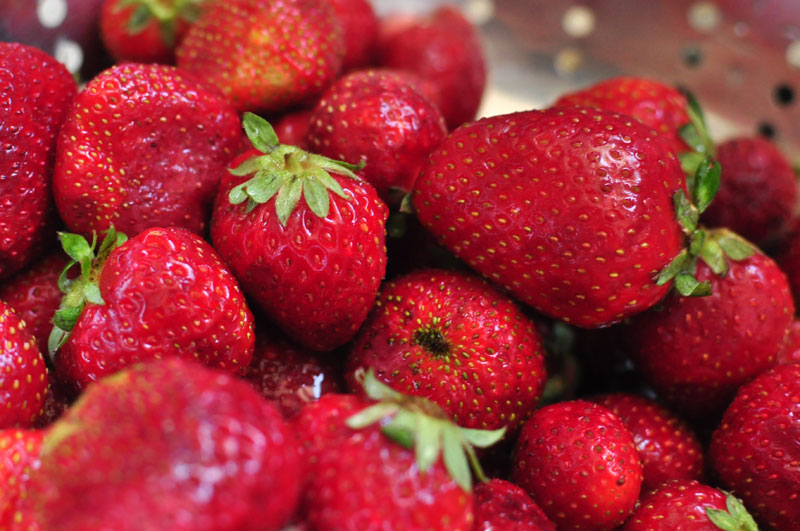 I made this recipe that V found on Pinterest. I would say if you're going to make this for a crowd, double the cake recipe for hardy layers, and use another frosting recipe — this one didn't hold up (you'll see, below.)
Start with strawberries, that you'll use for strawberry puree in your strawberry cake.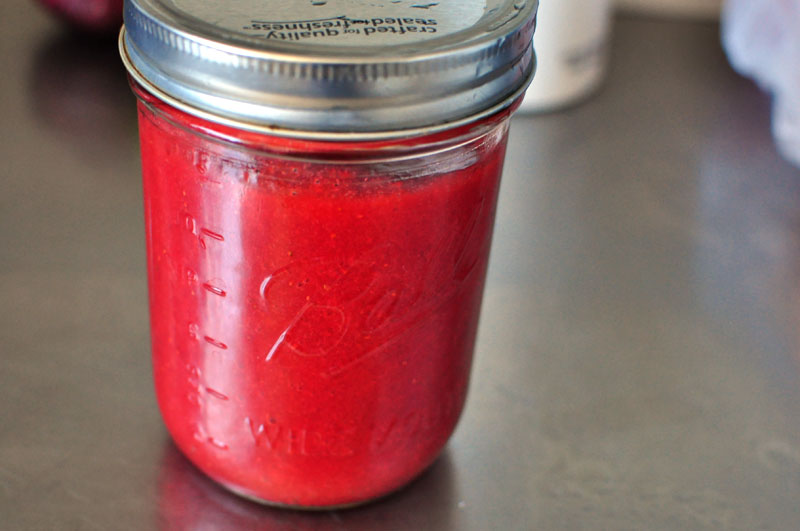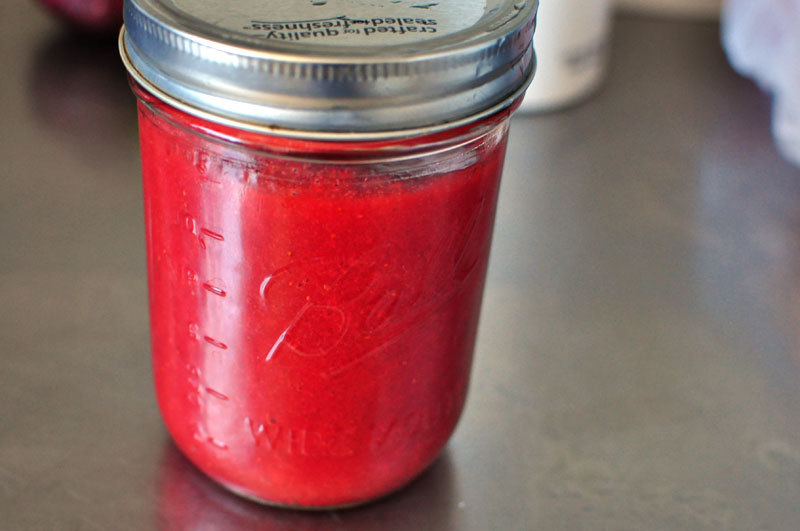 I used this for this cake, and another two, plus frosting. Plus in a smoothie. It's a great thing to have in your fridge.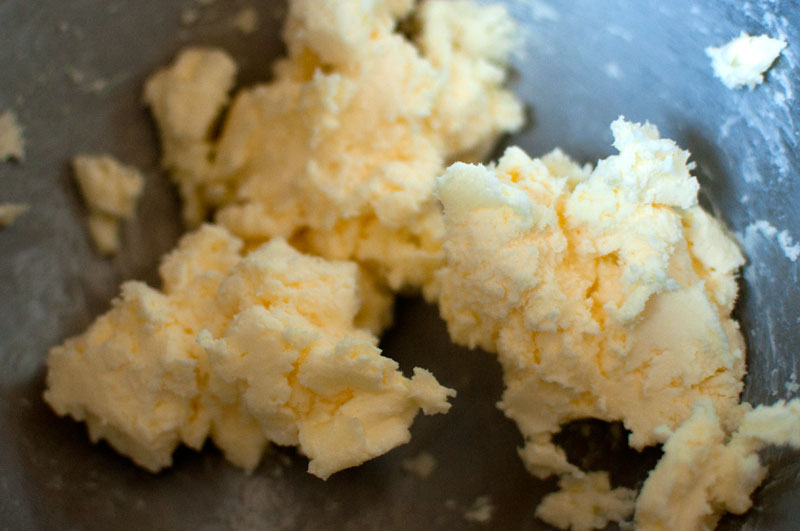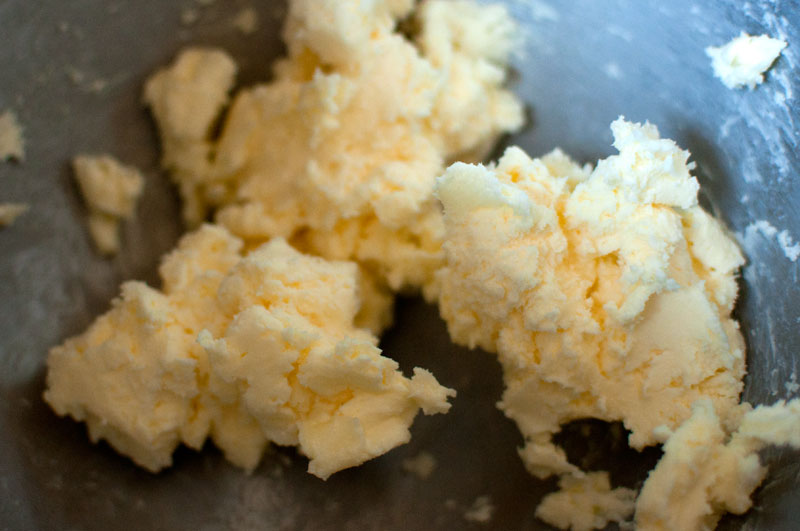 For the cake, start with your butter.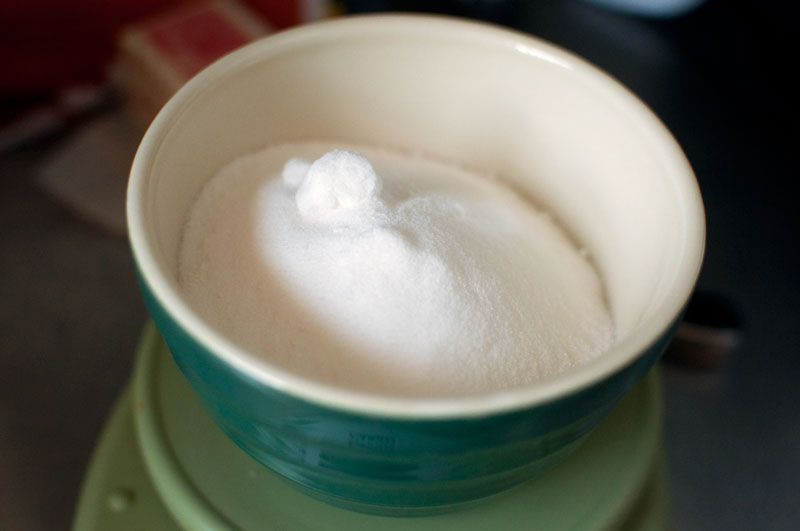 And of course, sugar. Cream them together!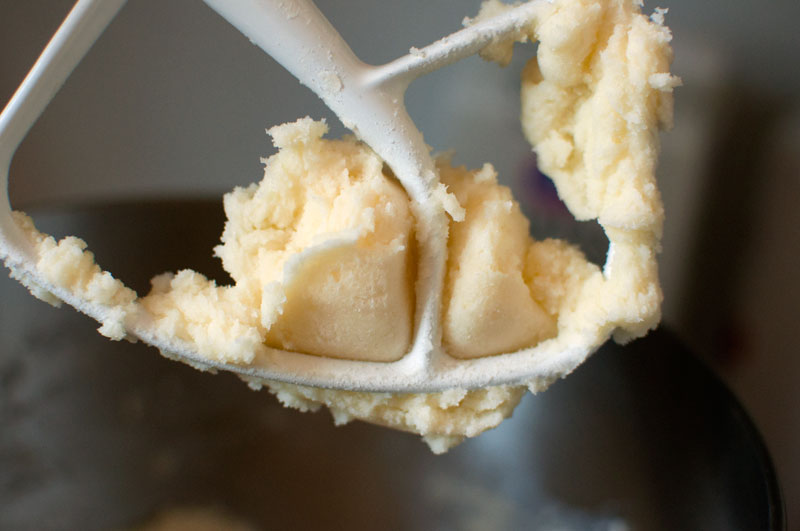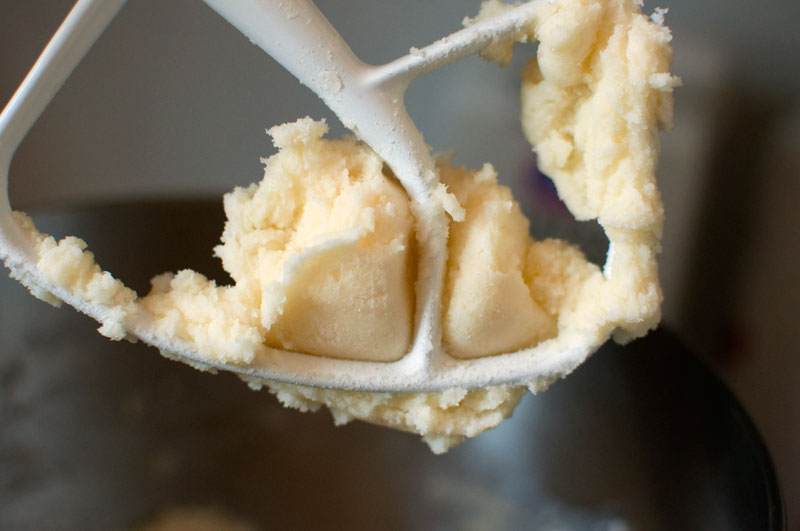 Add your eggs, and you'll have something that looks like this.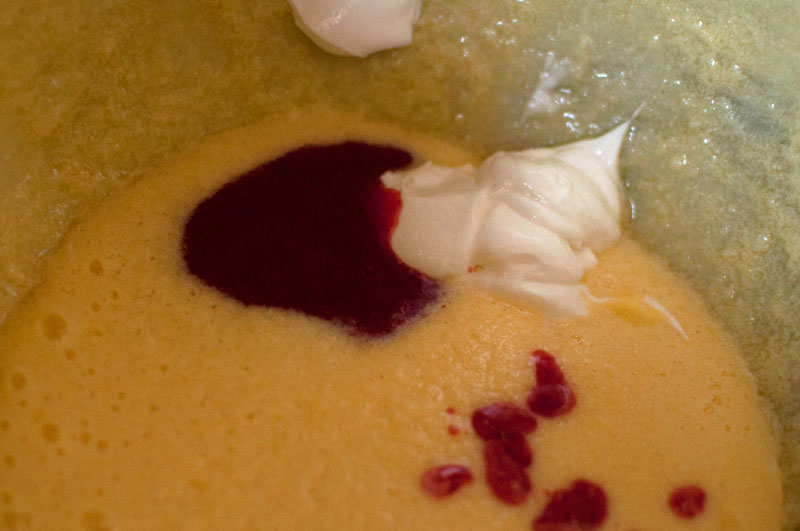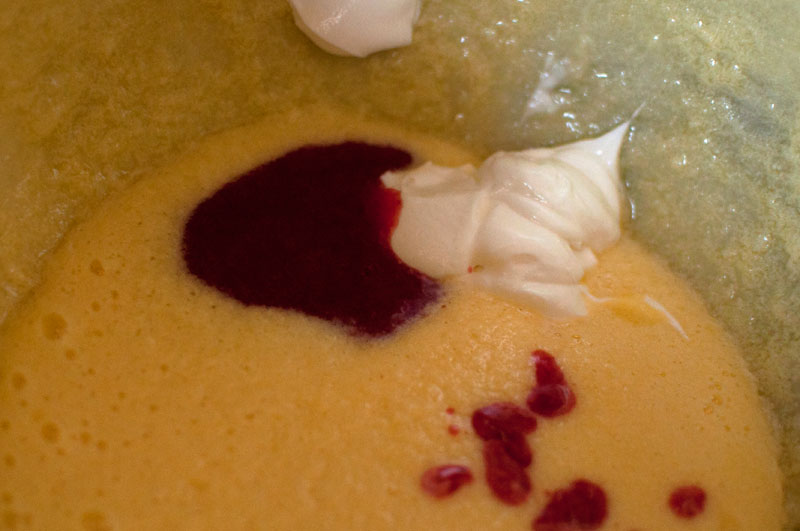 Add your vanilla, sour cream, and your strawberry puree.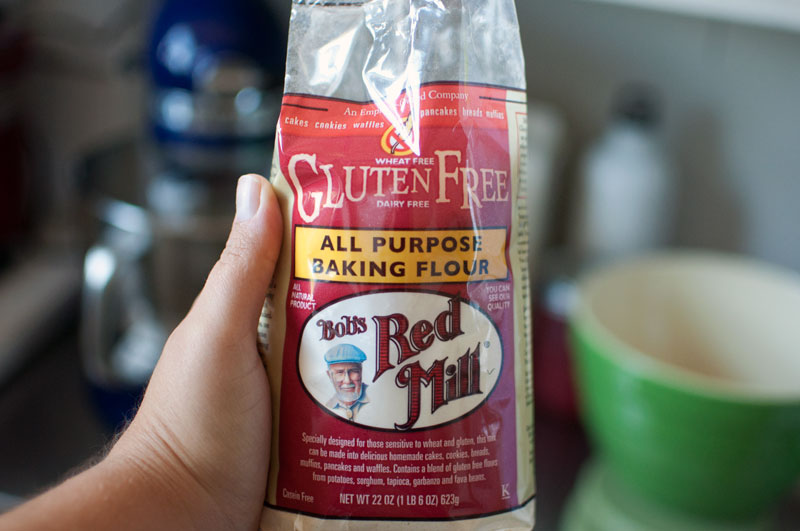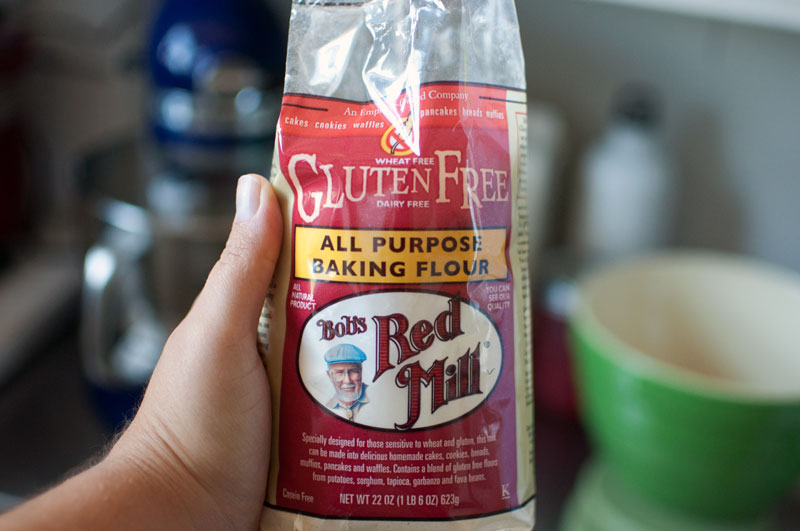 Now you're going to mix your dry ingredients. I've used King Arthur's GF flour before, but I decided to try Bob's Red Mill, and I really liked the the results!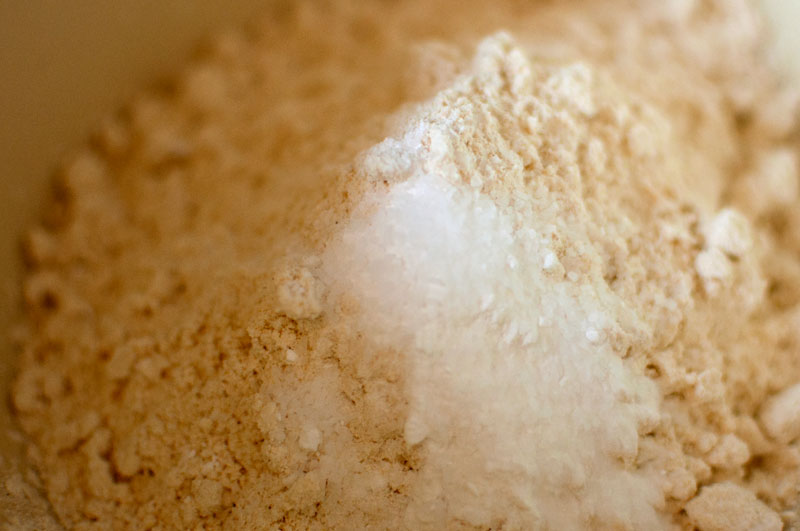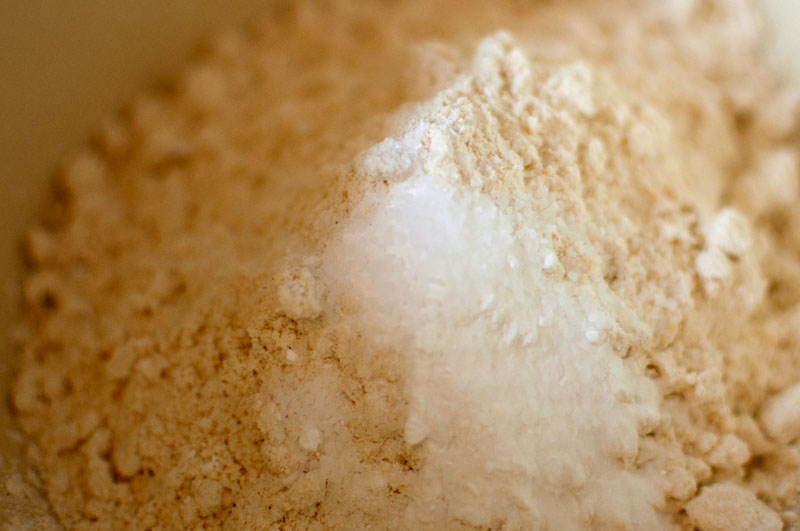 Here is the flour, salt, baking powder, soda, and salt.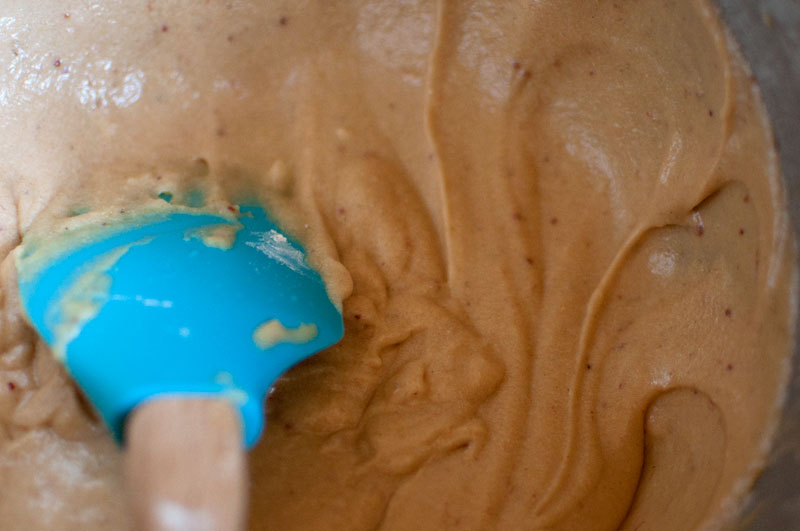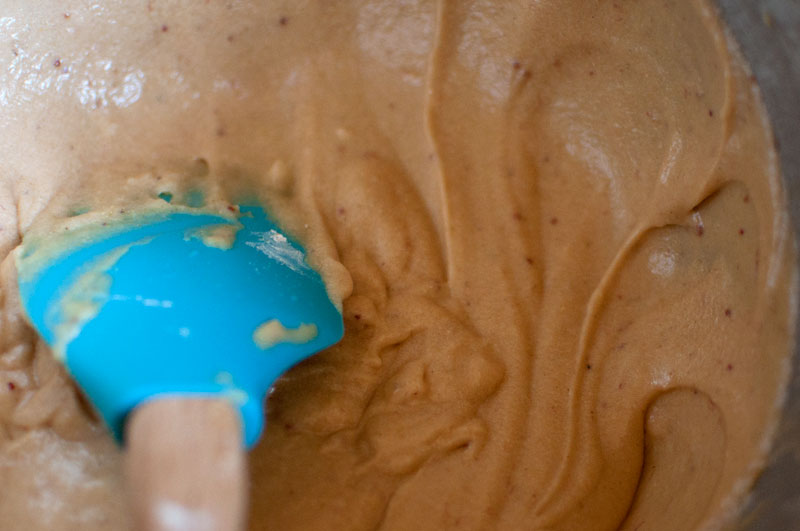 Mix that into your wet ingredients, and you'll have something like this.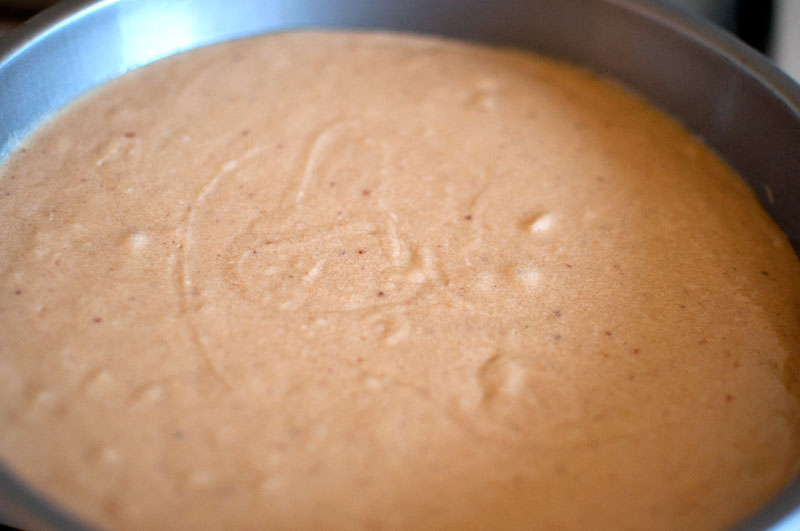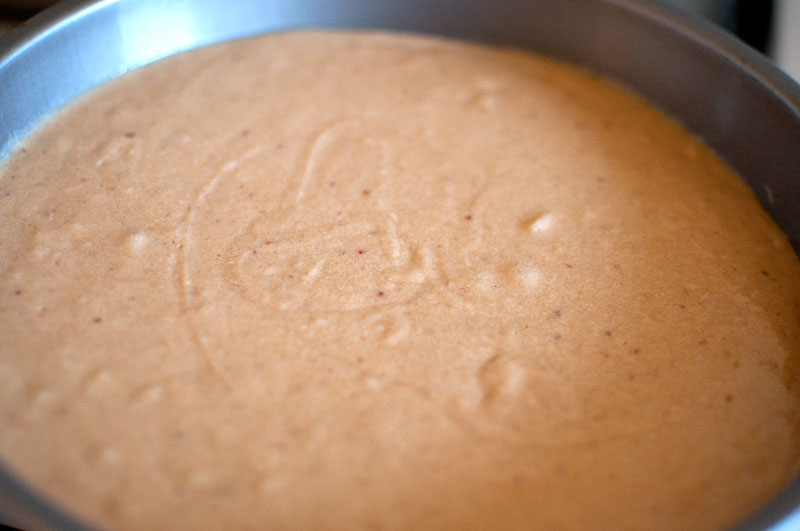 Pour into cake pans, and bake!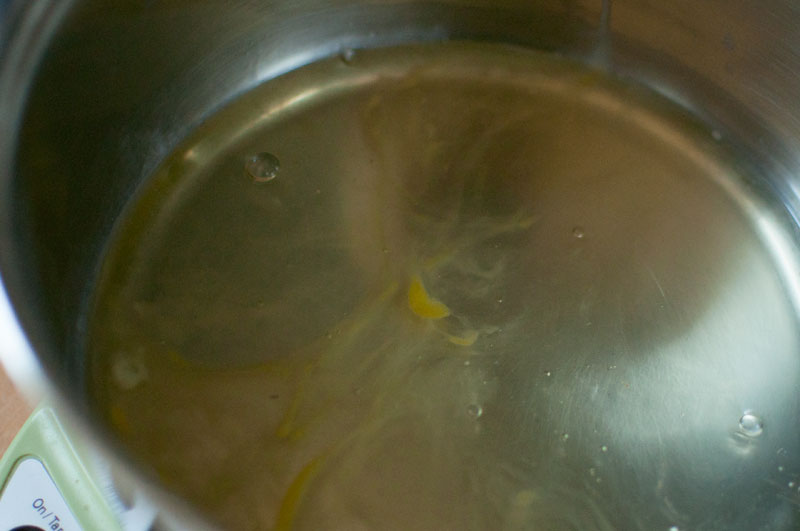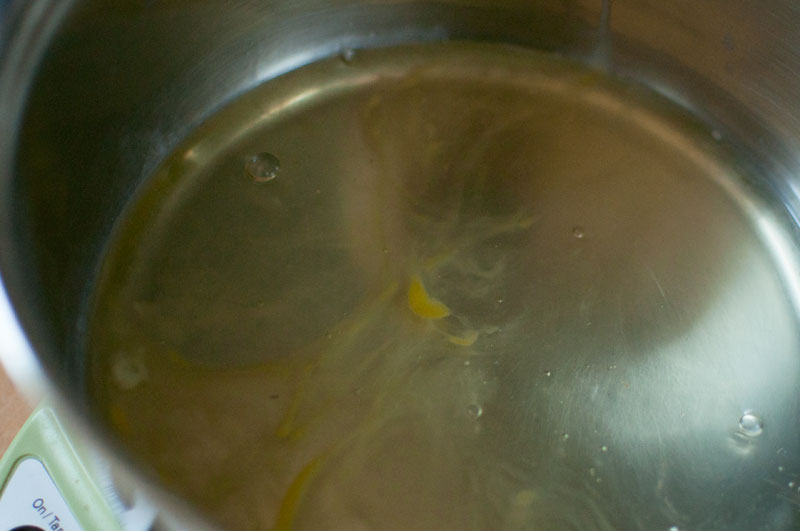 Meanwhile, you're going to make your frosting. I made it as described in the recipe, and I can say it did not go well.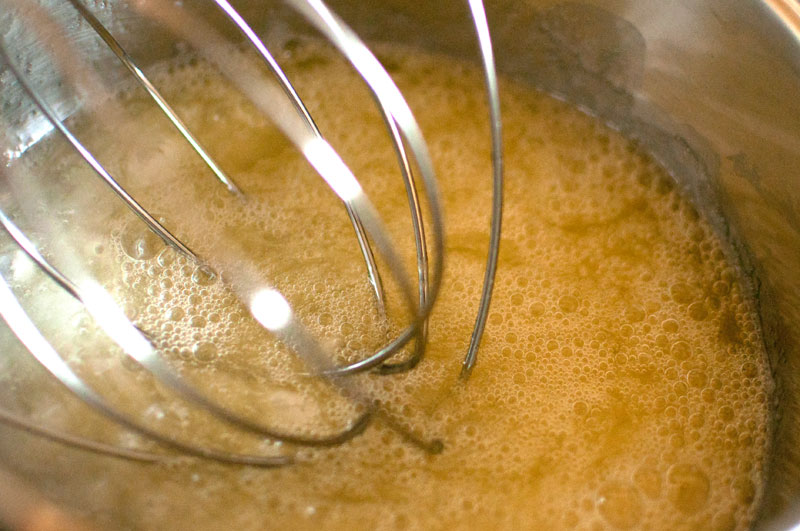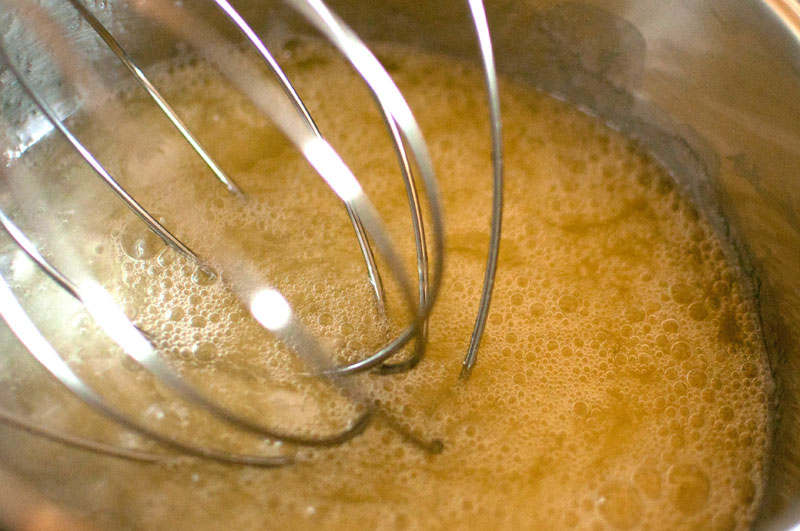 This is egg whites, sugar, salt, and cream of tartar. Heat until 160 degrees.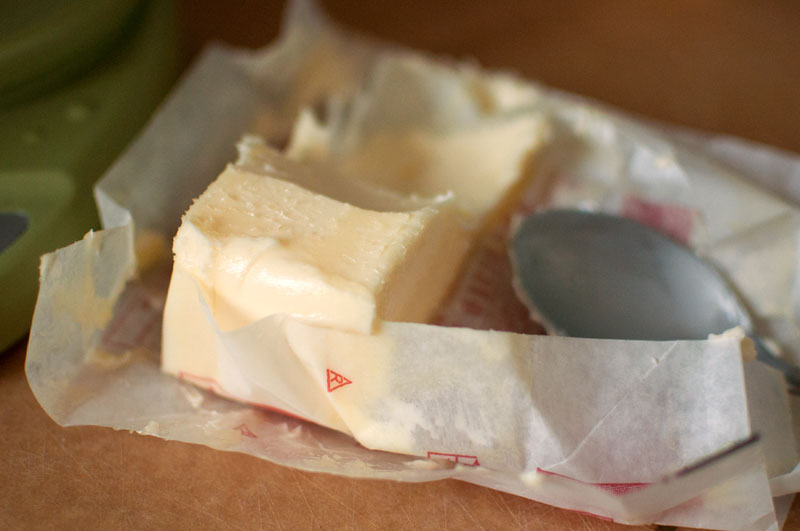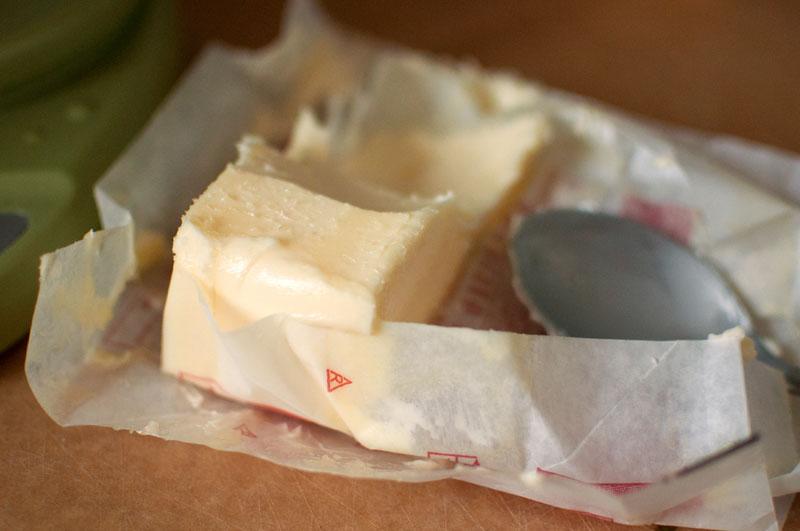 You're going to then add your very soft butter to your egg white mixture.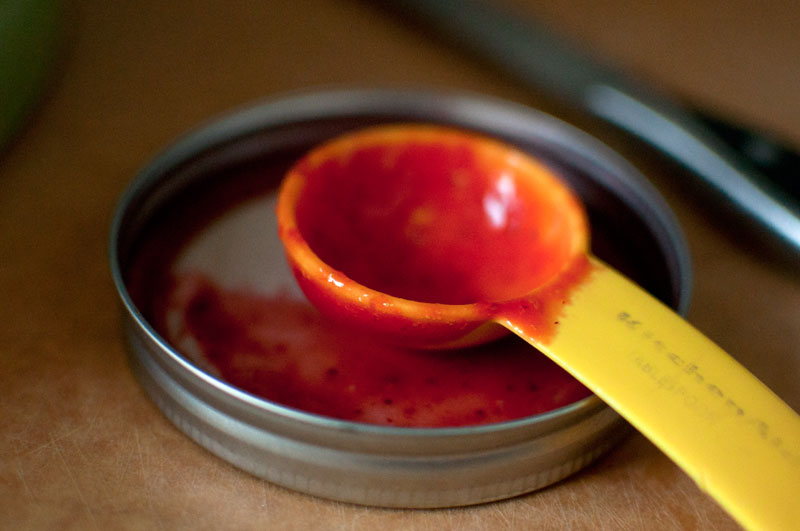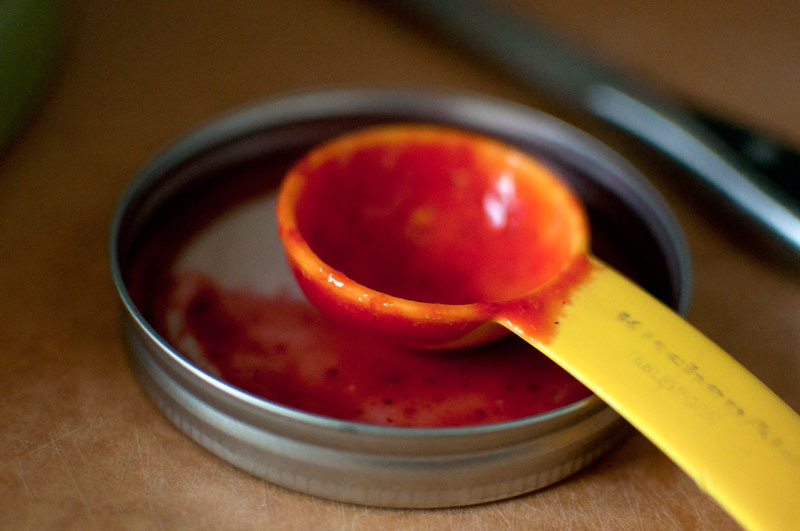 And add in some strawberry, for good measure.
Not pictured: adding at least a cup and a half of powdered sugar because the buttercream was the consistency of milk. I don't know what I did wrong, but I'm sticking to non-egg frosting from here on out.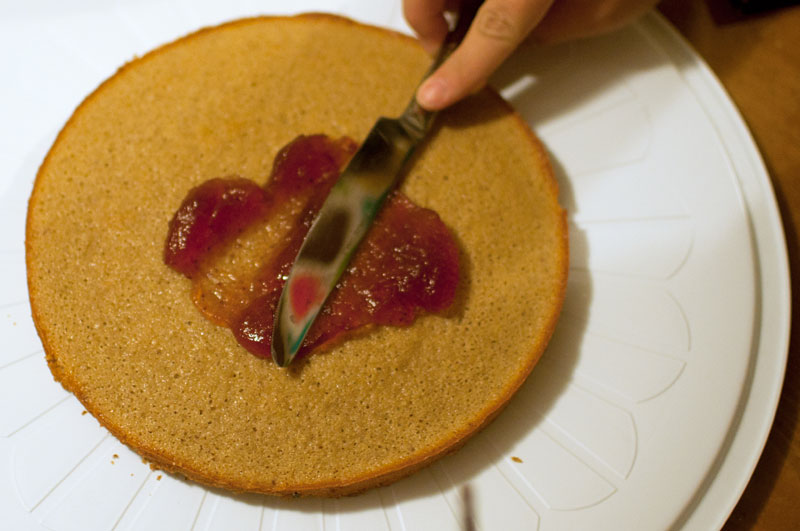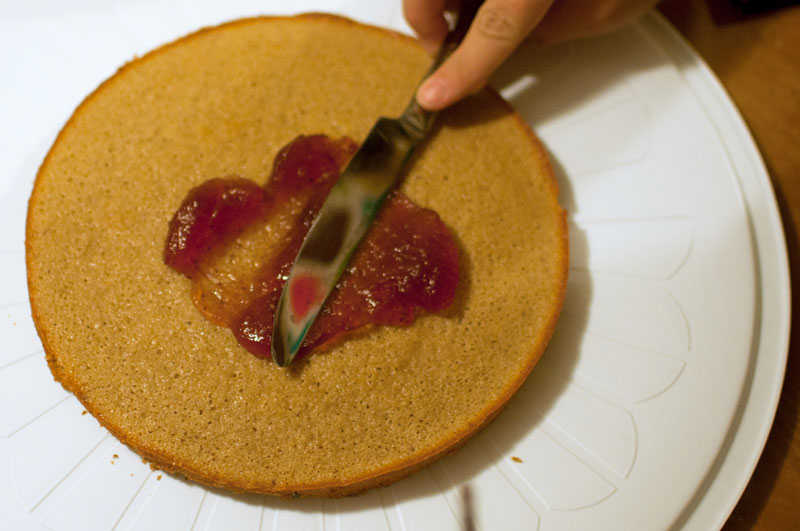 Now comes the putting together of the cake (after you've left your cakes to cool, of course!)
There is a layer of strawberry jam and chocolate in the middle – get excited!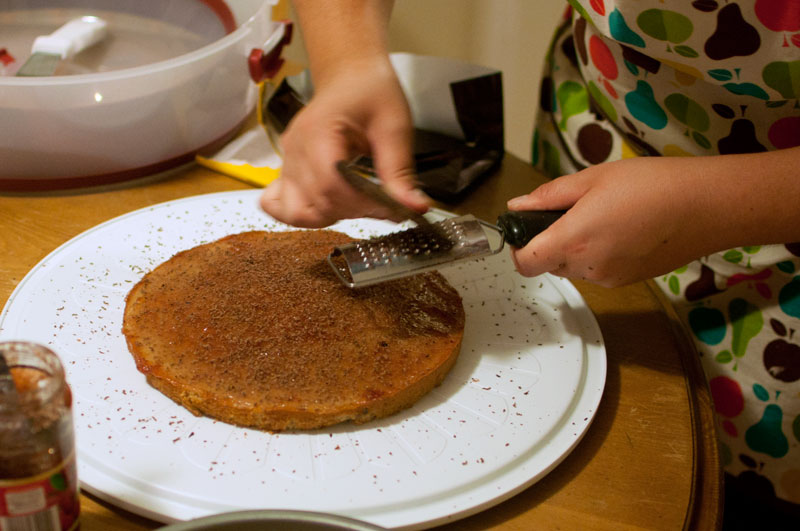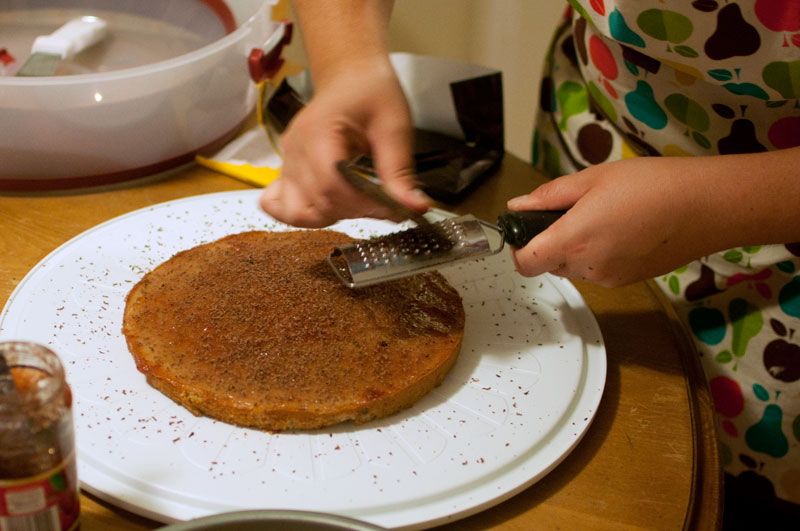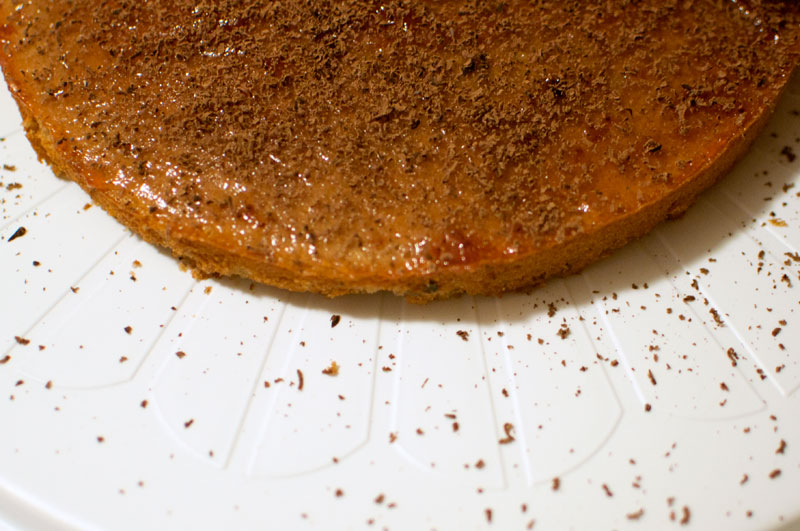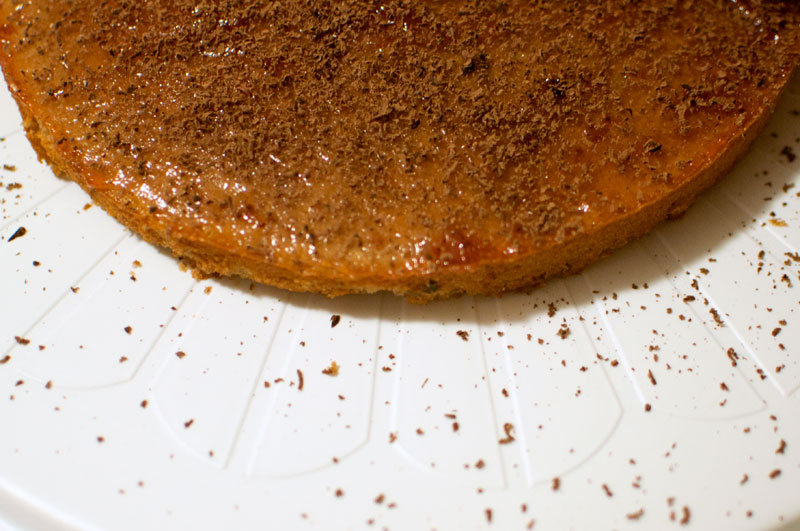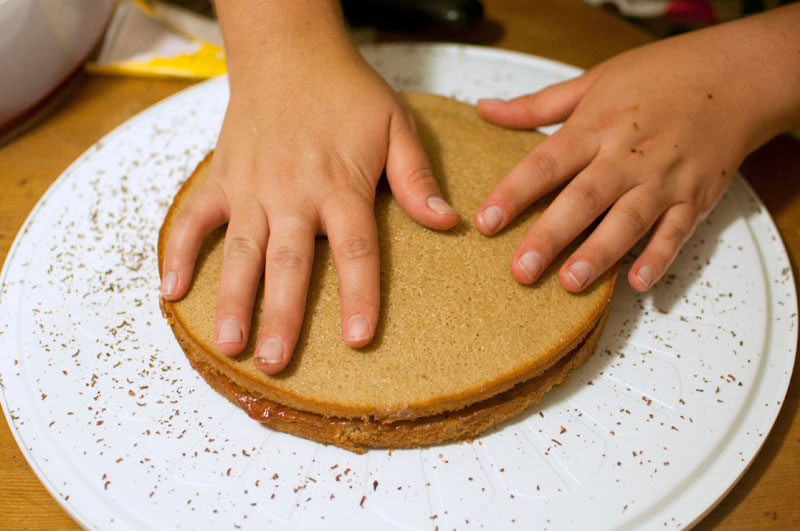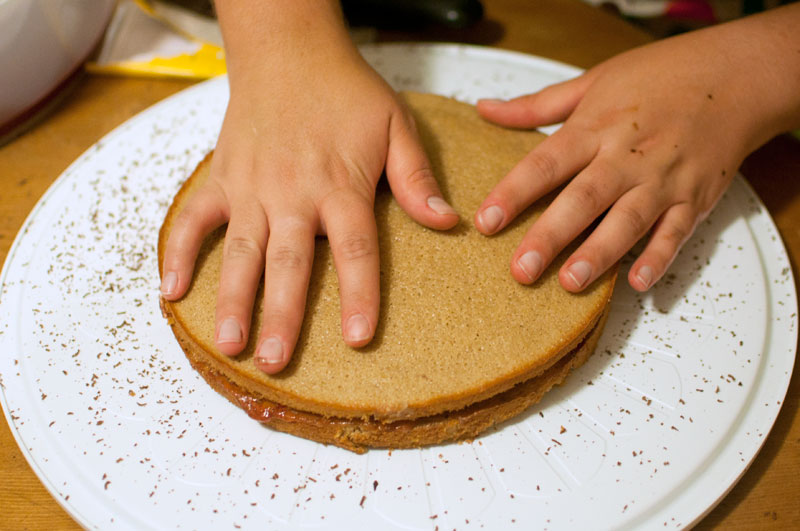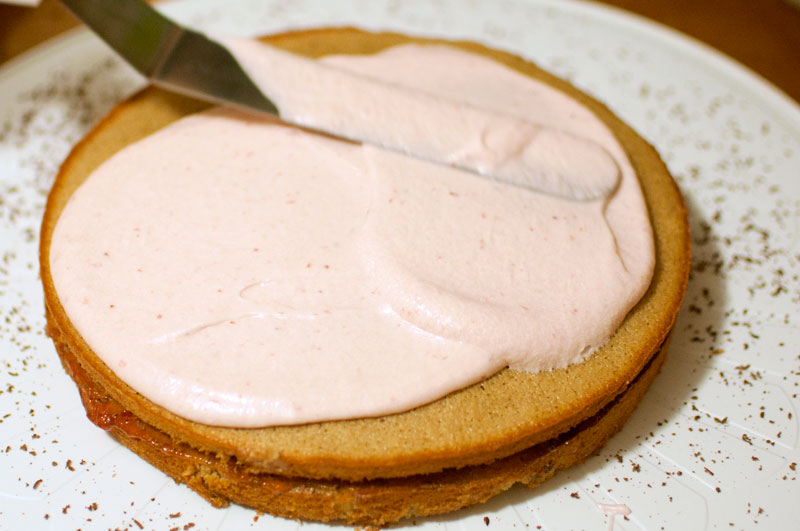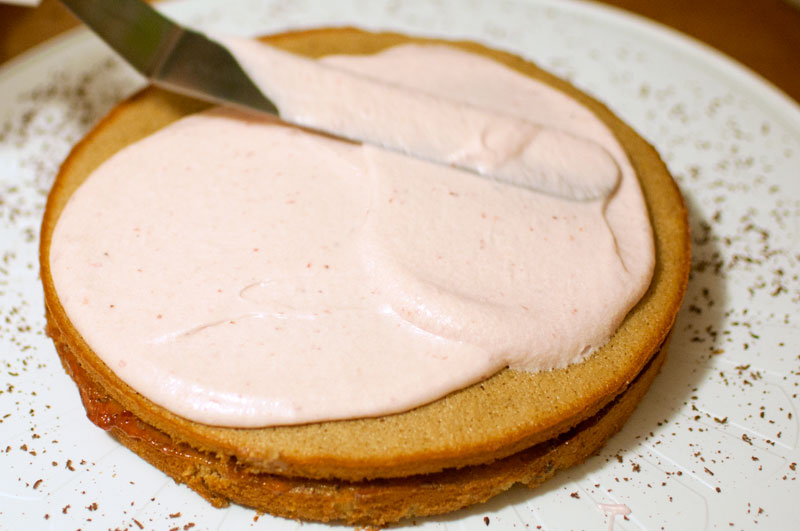 Frost with your strawberry frosting.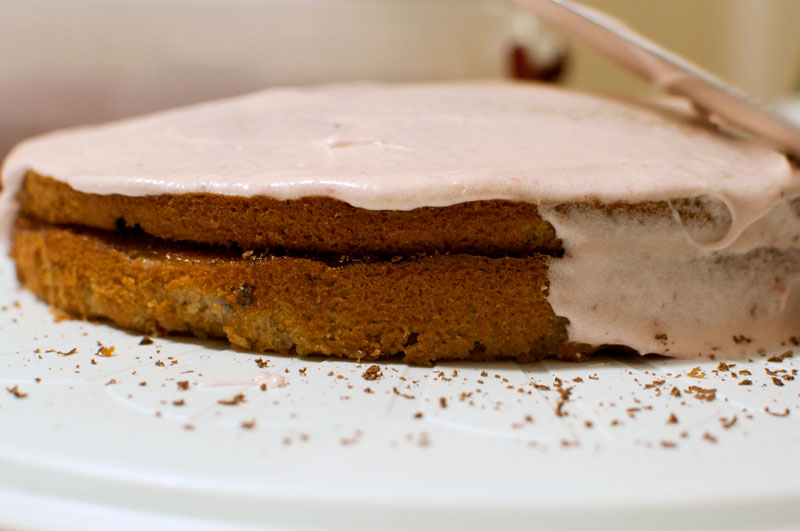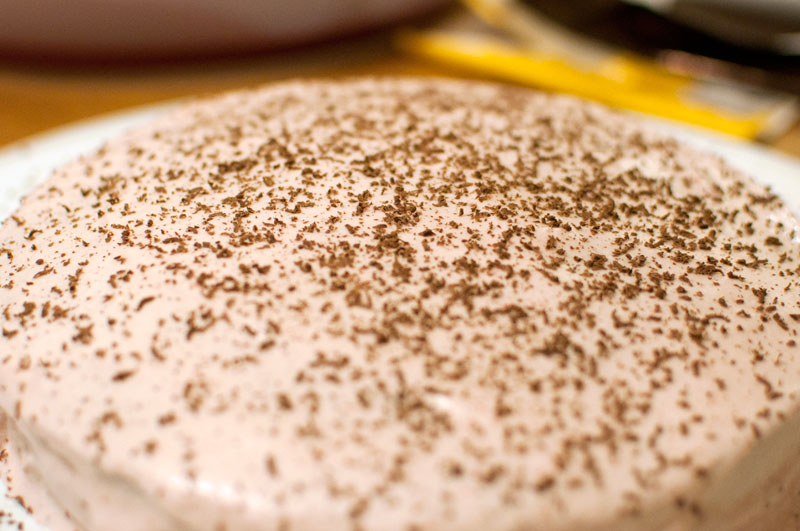 Finish with some more chocolate for good measure.
[addtoany]
Yum