Special Announcement! The winner of our Hodgson Mill prize pack giveaway is Kelly! Contact me at corelyn@garlicmysoul.com to collect your prize!
In case you missed it, we hosted a giveaway for Hodgson Mill products in honor of our entry into their "Build A Better Pizza" recipe contest. Our blog giveaway has ended, but there is still time to vote for our entry!
Check out the details including our pizza recipe for the contest!
If you haven't already, you can vote for our pizza by doing the following:
1. Like Hodgson Mill on Facebook
2. Click on the "Vote for Pizza Recipe" contest tab
3. Find our recipe and vote for us!
And to whet your appetite, here are a few more photos of of the pizza creation process!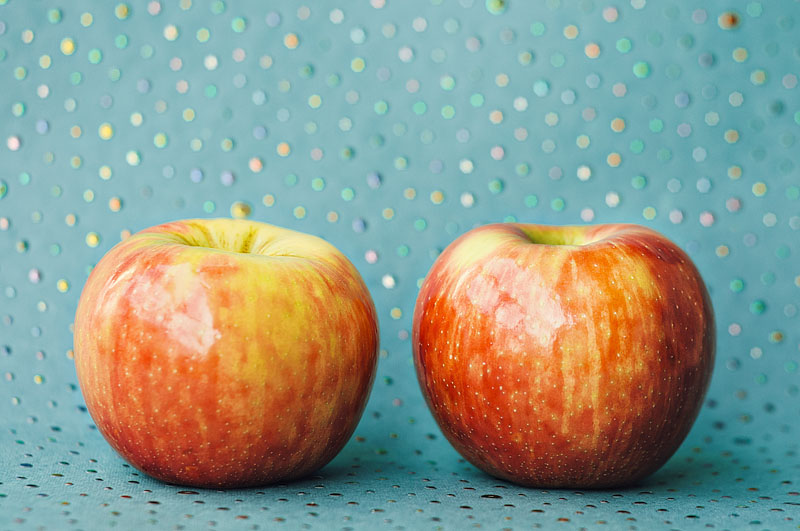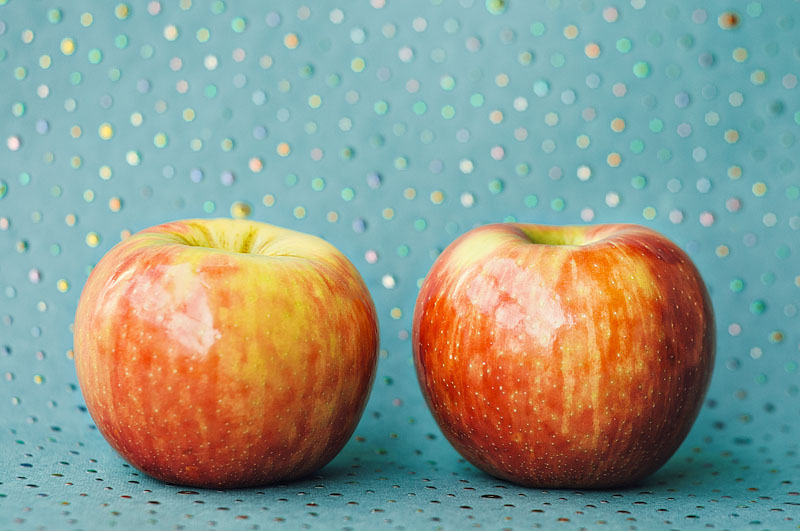 The recipe called for some unusual pizza toppings (our favorite kind) including apples, turkey kielbasa, caramelized onions, and a little balsamic reduction.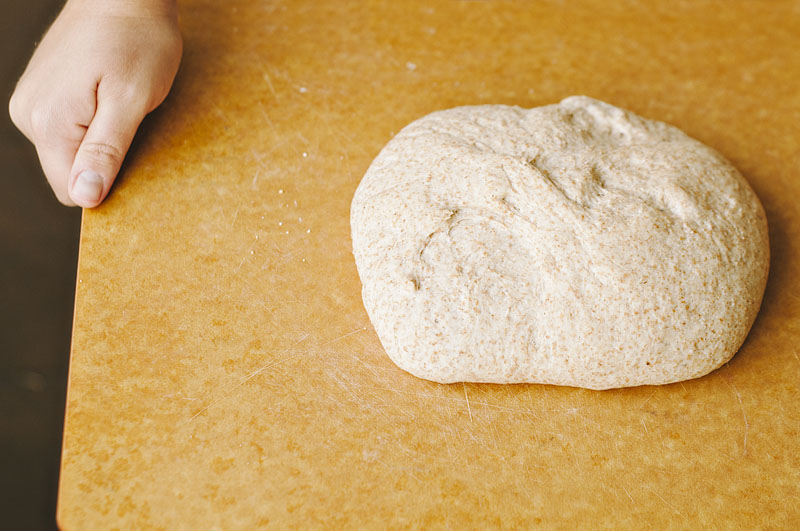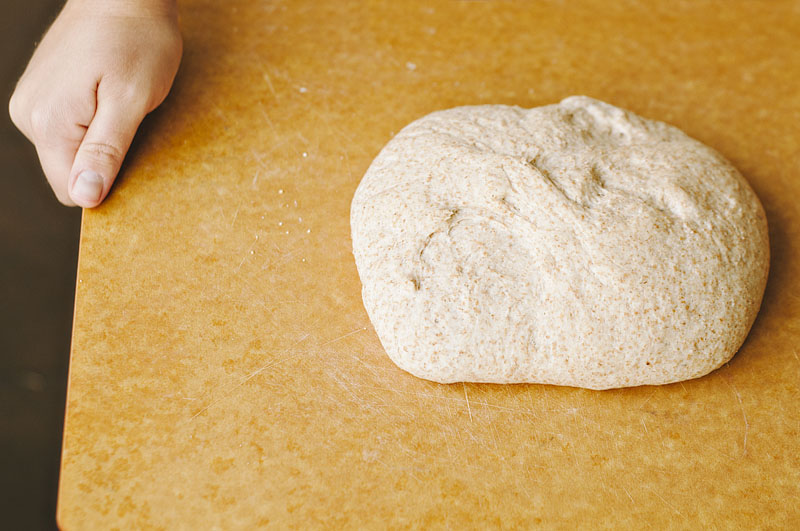 And in keeping with the rules of the Hodgson Mill contest as well as our own commitment to healthy eating, the dough for this recipe was half whole wheat!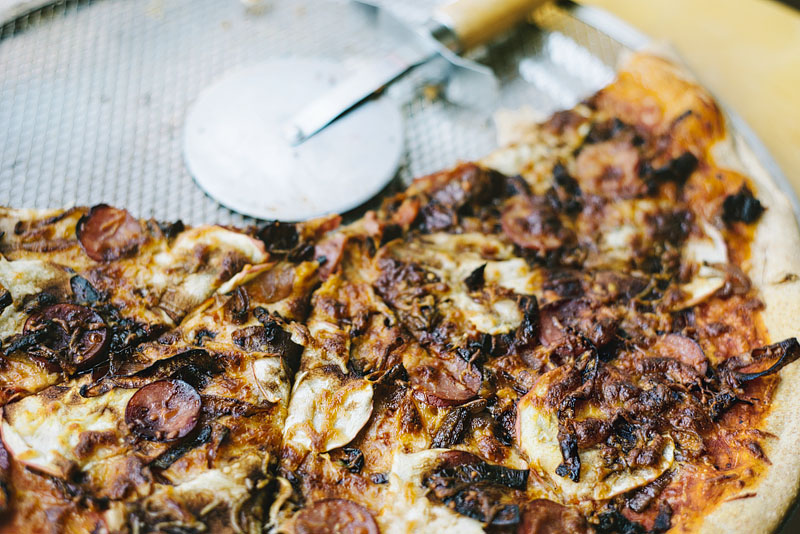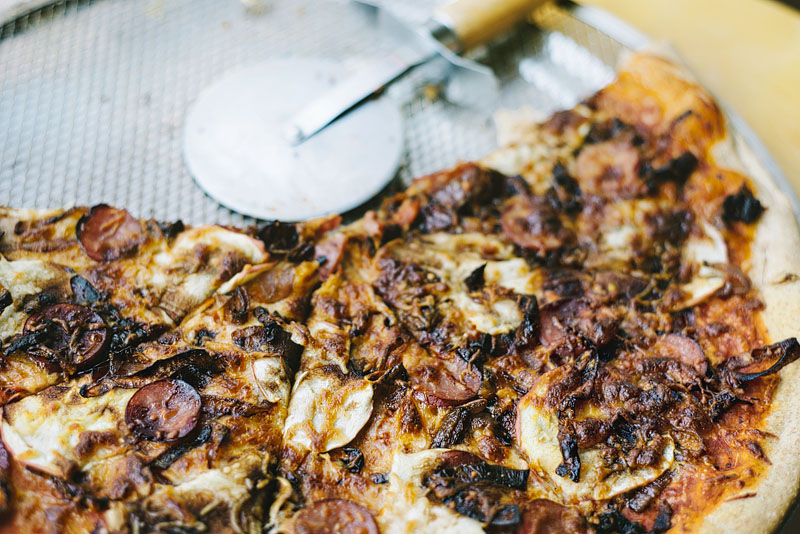 We tried our best to be patient and take lots of beautiful photographs of our finished product, but it's hard to describe how tempting we found the smell. As you can see, it didn't take long for our baser instincts to win out. We started to dig in before the final photos were snapped.
[addtoany]
Yum