In keeping with our hearts theme, we'd like to suggest another fun Valentine's Day idea, especially if – like most people – you don't have an entire free day to make a heart cake.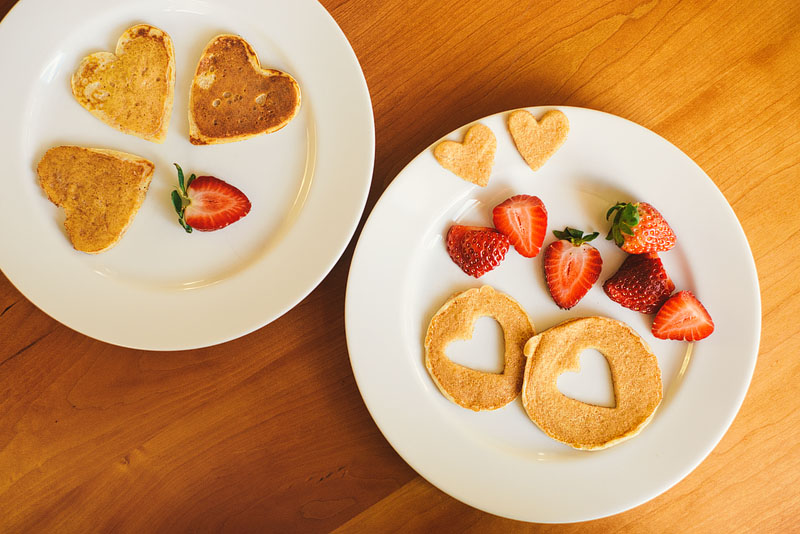 All you need is a heart cookie cutter, some strawberries, and a dynamite pancake recipe. Don't worry, we've got you covered.
First, whip up these amazing ricotta pancakes.
Ingredients:
1 cup white wheat flour
1 tbsp sugar
2 tsp baking powder
½ tsp salt
1 cup ricotta
½ cup milk (have another cup on hand in case your batter is too thick)
2 tbsp butter
1 egg
1 tbsp olive oil (to coat your pan or griddle)
Directions:
1. whisk flour, baking powder, salt, sugar.
2. whisk together ricotta, butter, egg in separate dish
3. Add wet to dry
4. Adjust milk to reach the right consistency
5. make pancakes
6. serve with maple syrup and strawberries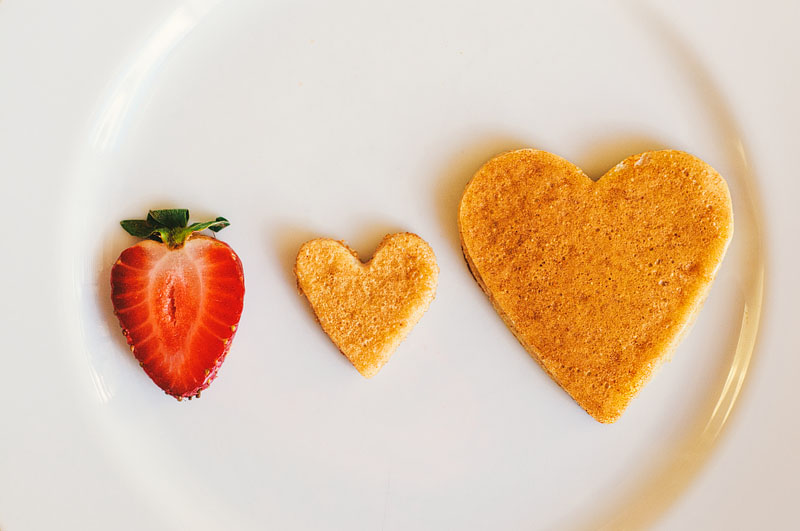 Now you have two options. You can make regular pancakes and cut hearts out of them, and it will look fantastic. That's how we made the miniature heart in the above photo.
But if you're feeling adventurous, you can set your heart-shaped cookie cutter directly on the griddle and pour the batter into it. Oil the cookie cutter well enough and it should slide right off when it's time to flip the pancake. The key here is a very oily cookie cutter and a thin batter! Once we got the hang of it, we had so much fun making hearts and other shapes!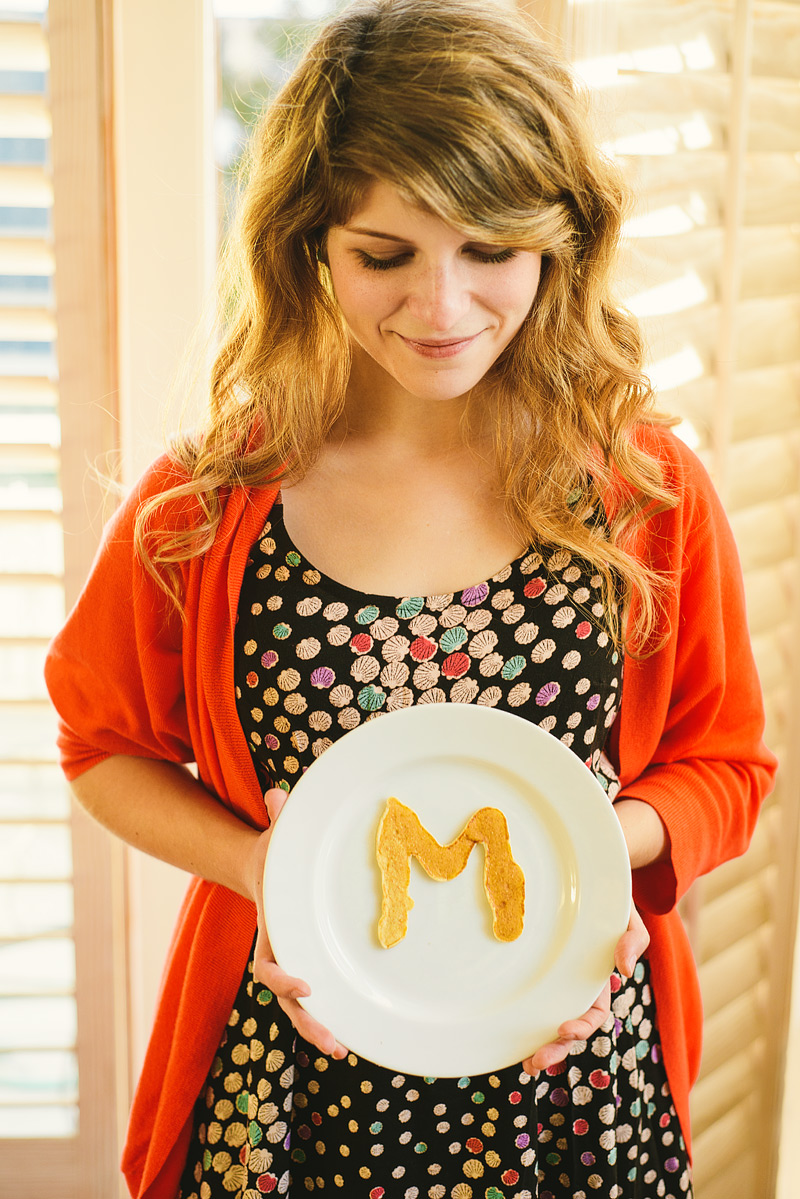 M is for Mary, photographer extraordinaire!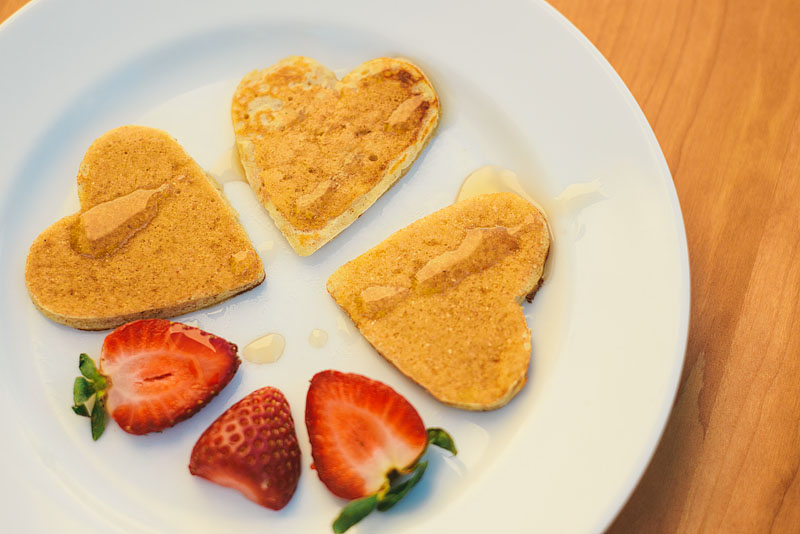 These were so easy and fun. Perfect for a Valentine's breakfast, if you ask us!
Yum