Who cooks out of cookbooks anymore now that we have this crazy thing called the Internet? Oh wait. I do. Here is how to make an easy and tasty no bake dessert!
The trick was not to have loose flour in my apartment as Melissa (who as you lovely readers know is gluten free) was coming over later to watch True Blood. It was the season premiere, and was very important! Equally as important is Barbra's birthday! I get to hang out with Barbra every Sunday night for The Katniss Chronicles production meetings. After one of our meetings, I emailed Barbra's husband Bryant and suggested we have a surprise party after Sunday's production meeting, which happened to fall on her actual birthday. Thankfully he agreed! I had already told Barbra I was going to make her a birthday treat, despite her best protesting. I didn't have to sneak this in, however, we did have to sneak in all her friends! We were successful, Barbra was surprised, and everyone got to enjoy these no bake bars I made from The Happy Baker's cookbook.
Prep time: 20 minutes
Bake time: 0 minutes!
Yields: a 13×9 inch pan of treat
Ingredients: (I doubled the recipe in the cookbook)
4 tbsps cocoa
1 cup sugar
2 eggs
2 sticks butter
2 tsps vanilla
4 cups graham cracker crumbs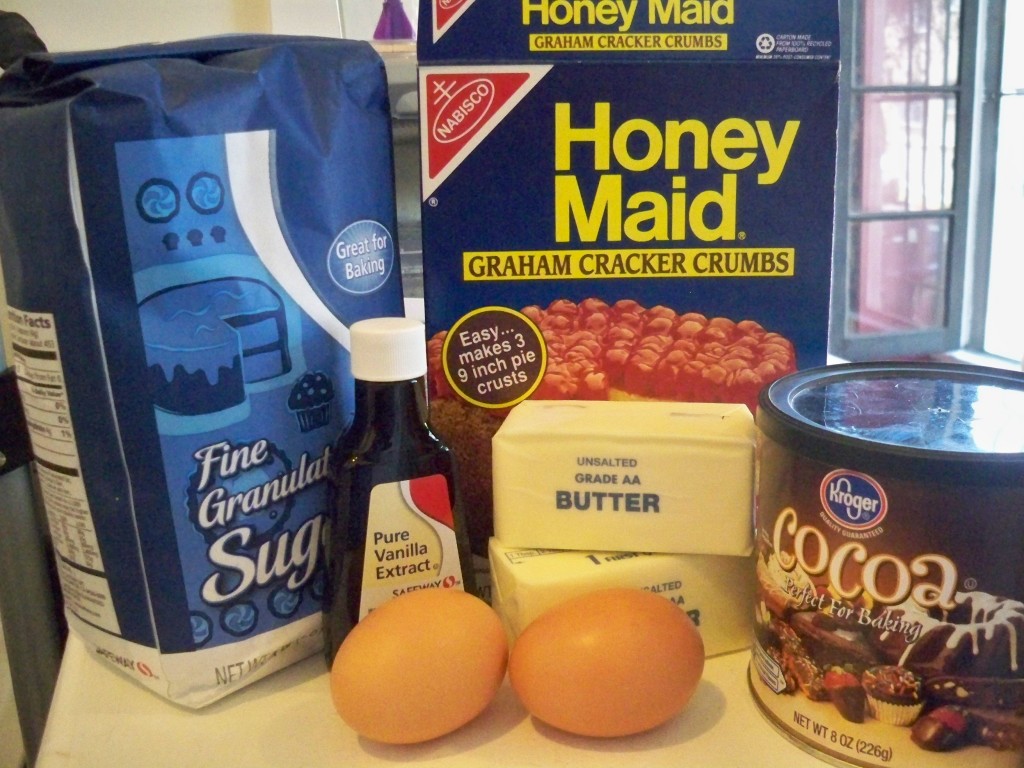 Directions:
In a medium saucepan, mix cocoa, sugar, and eggs.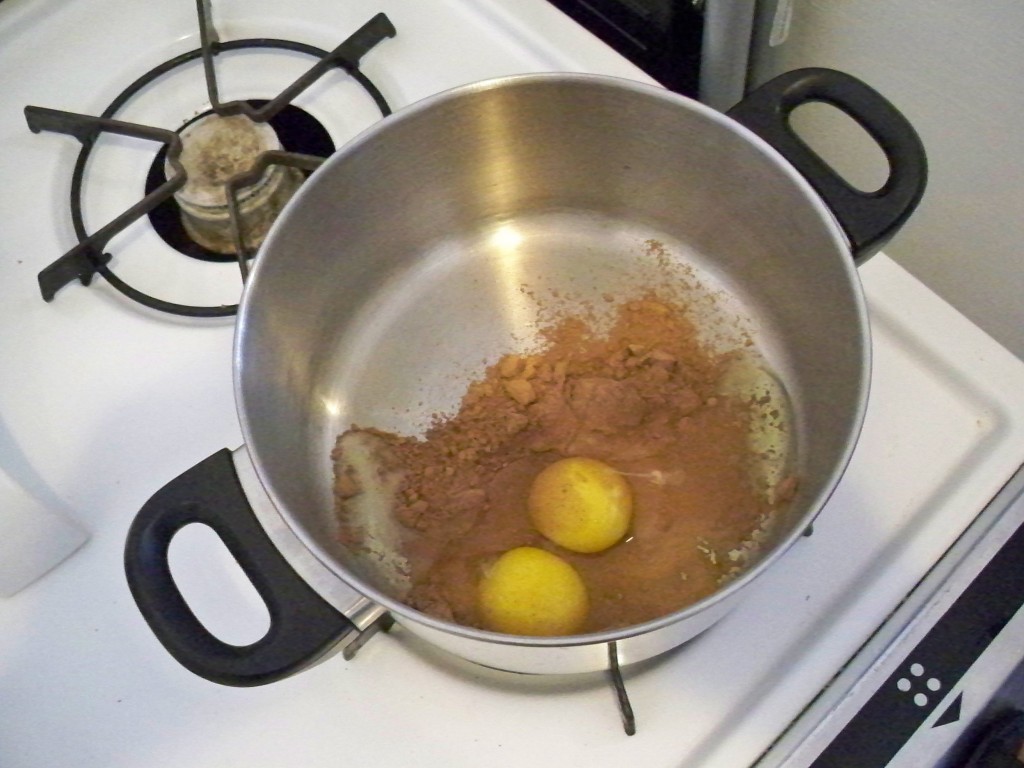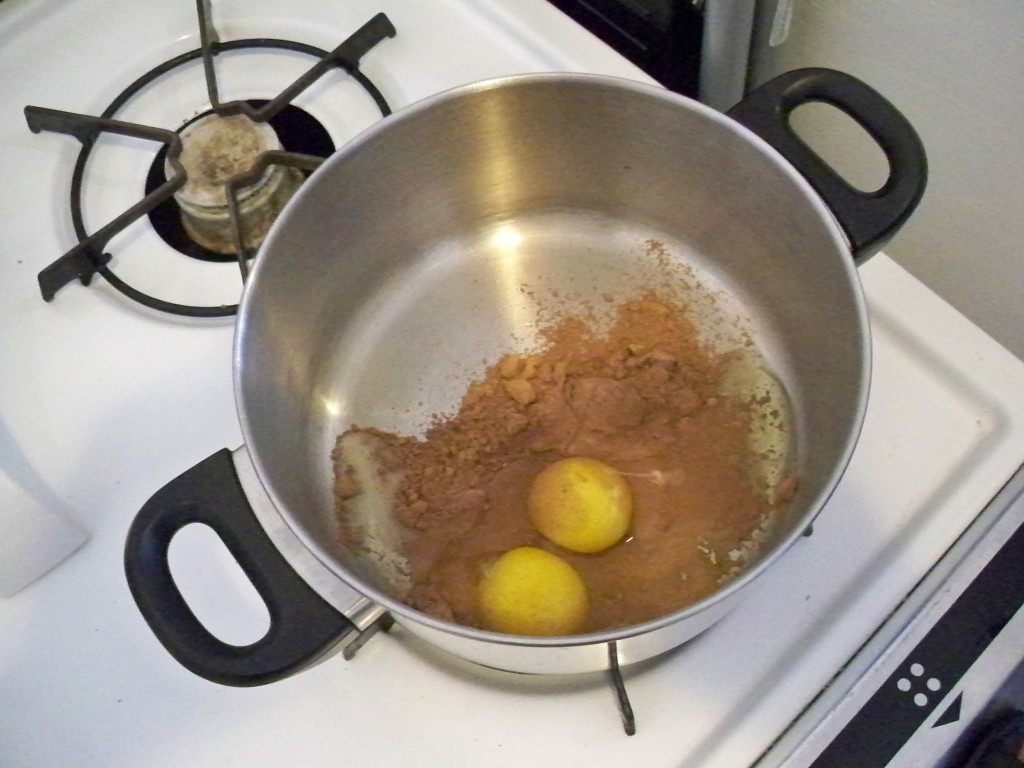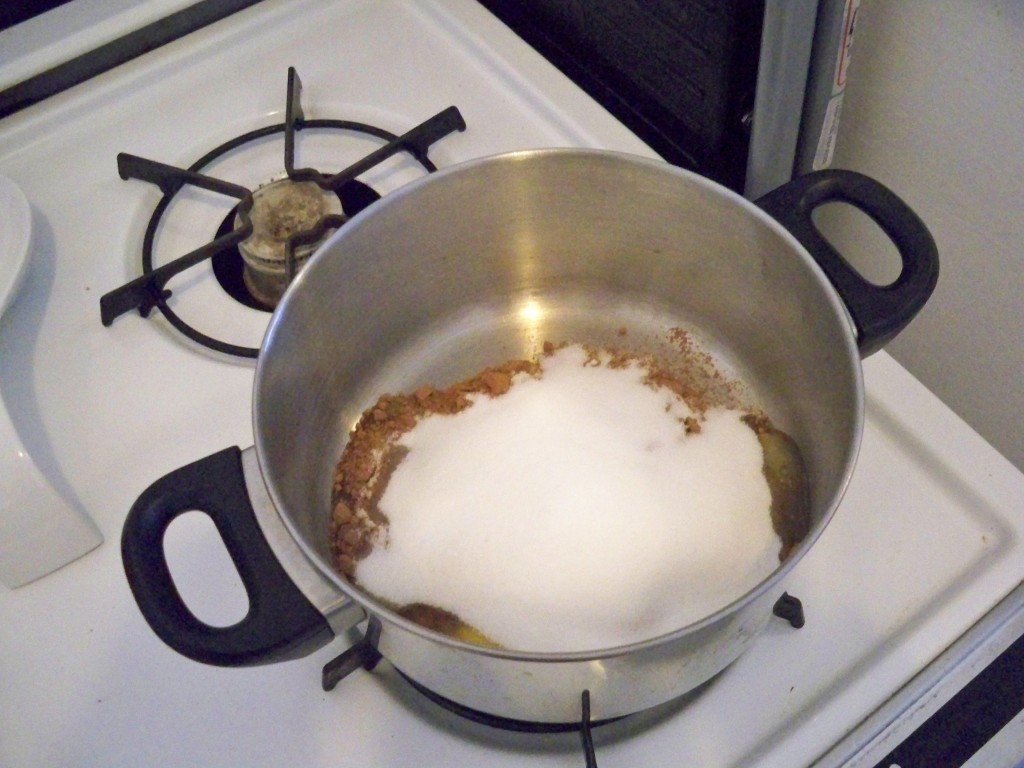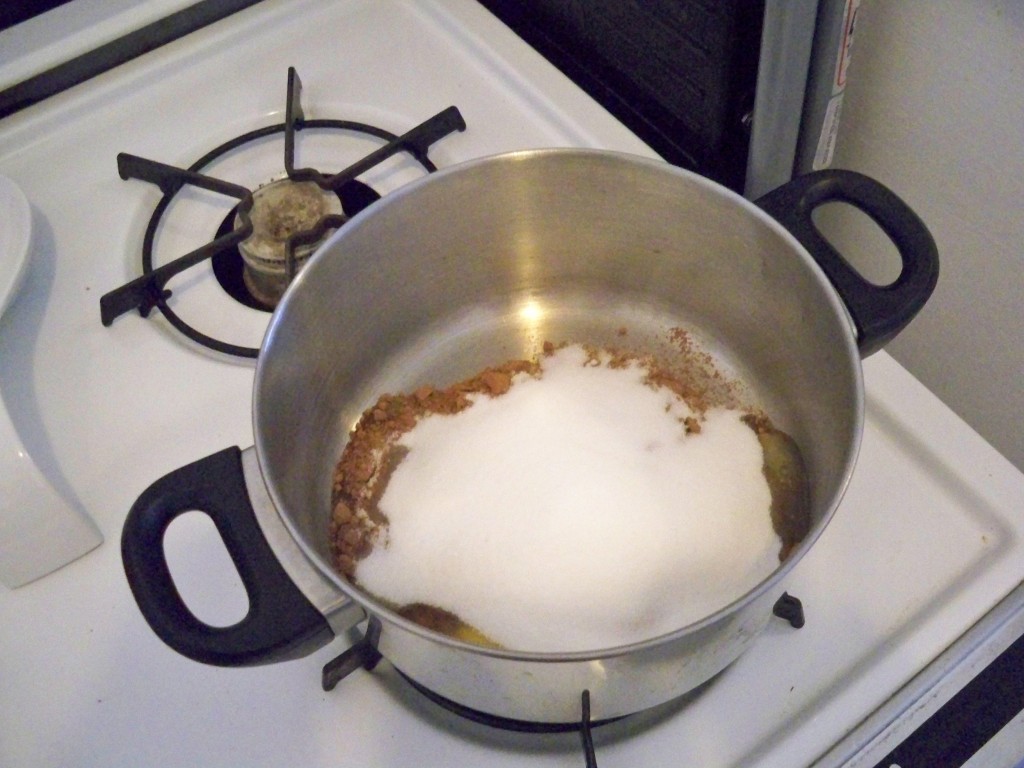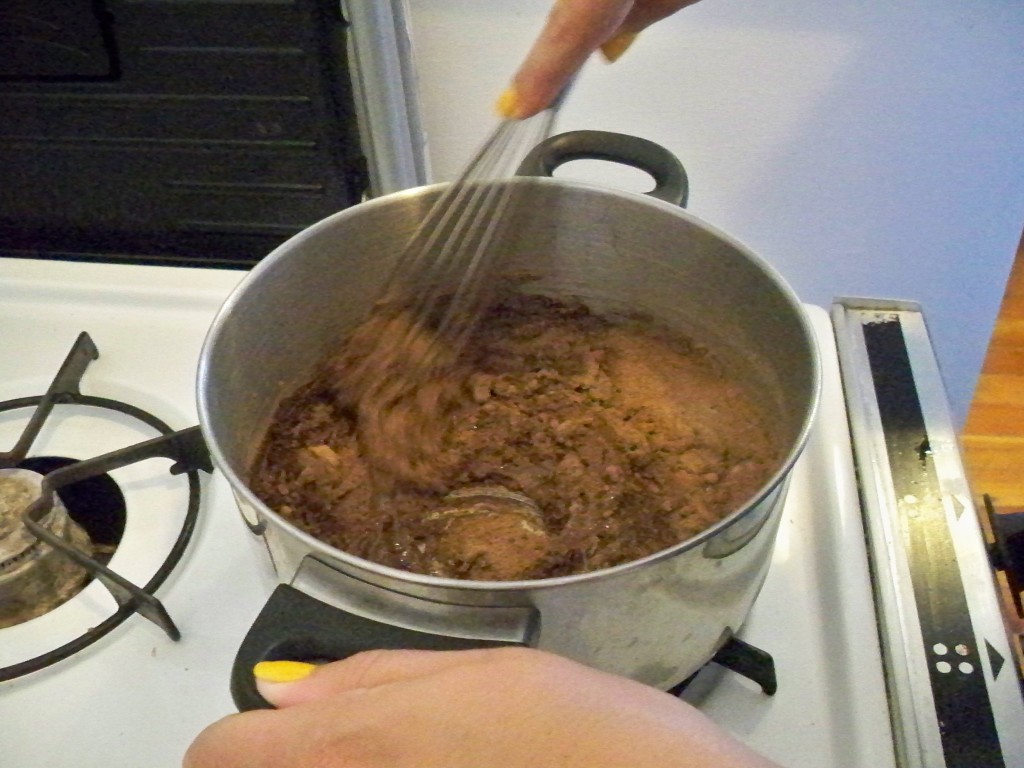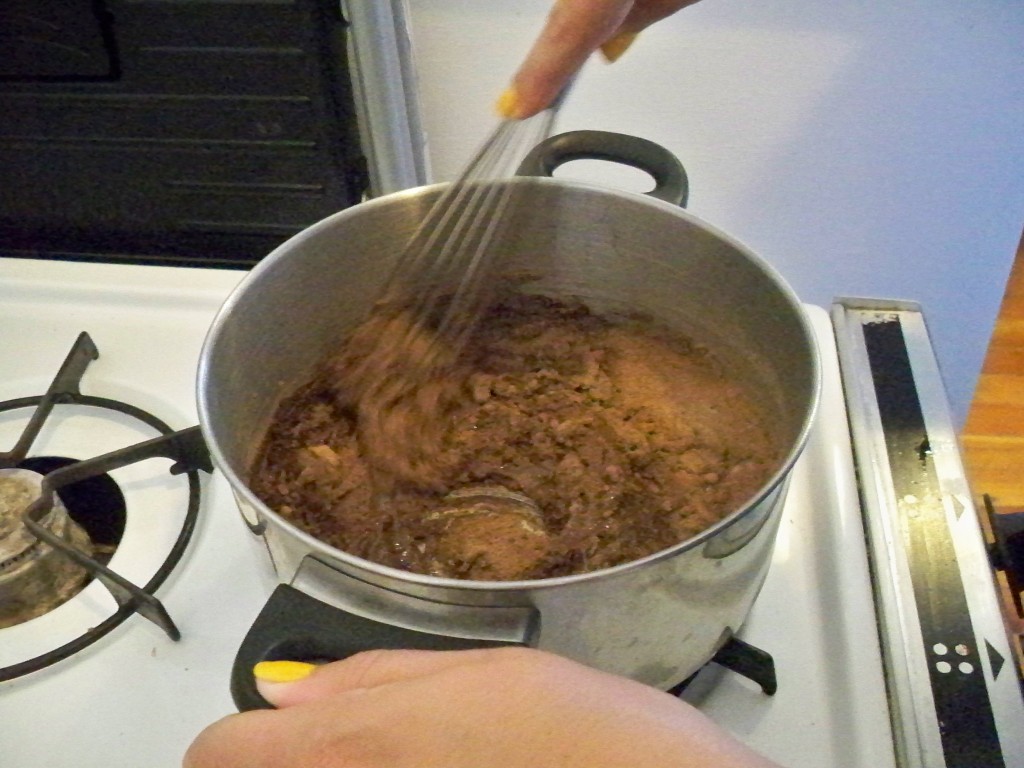 Add butter, stirring continuously until mixture bubbles, but does not boil.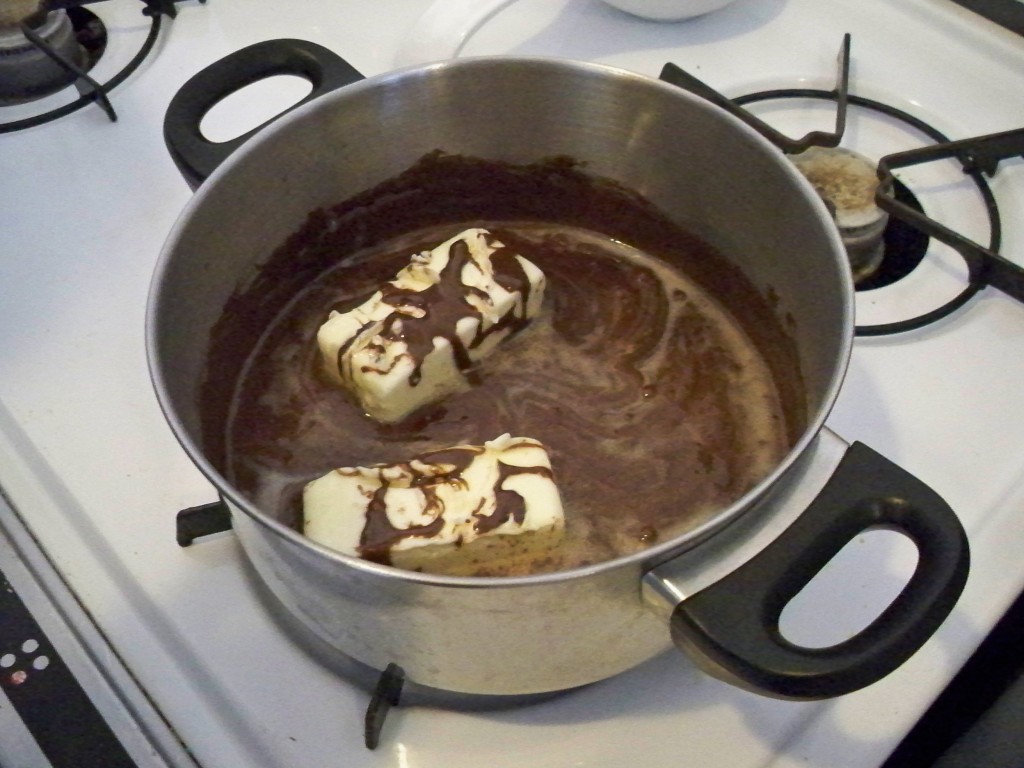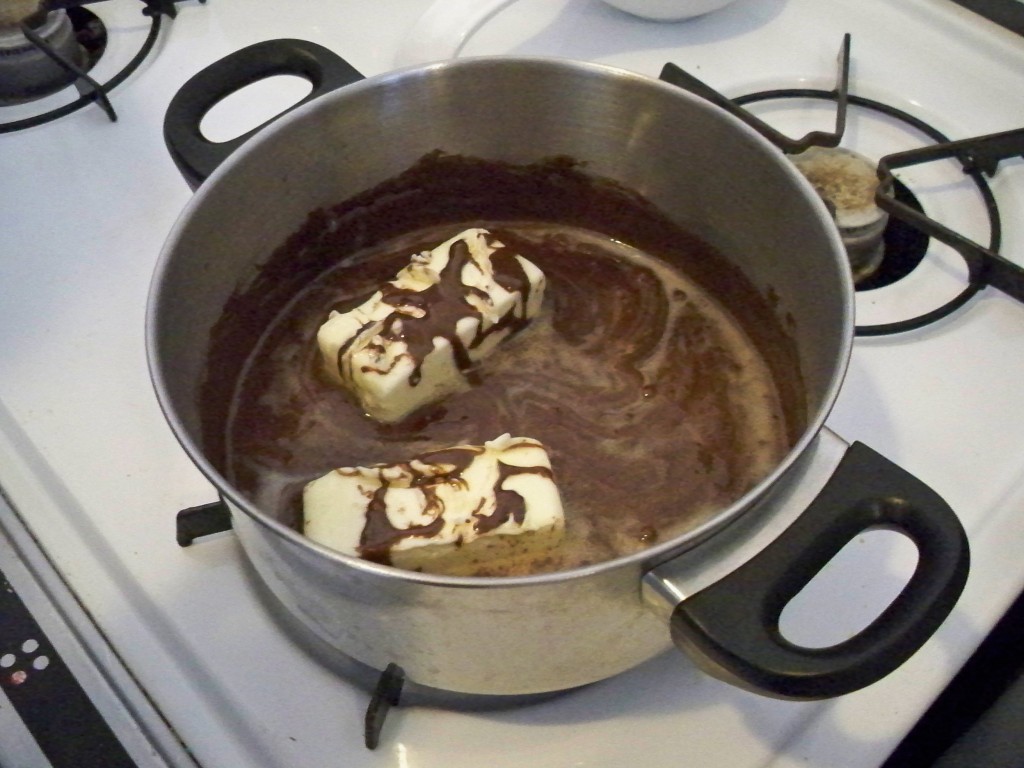 Remove from heat and add vanilla.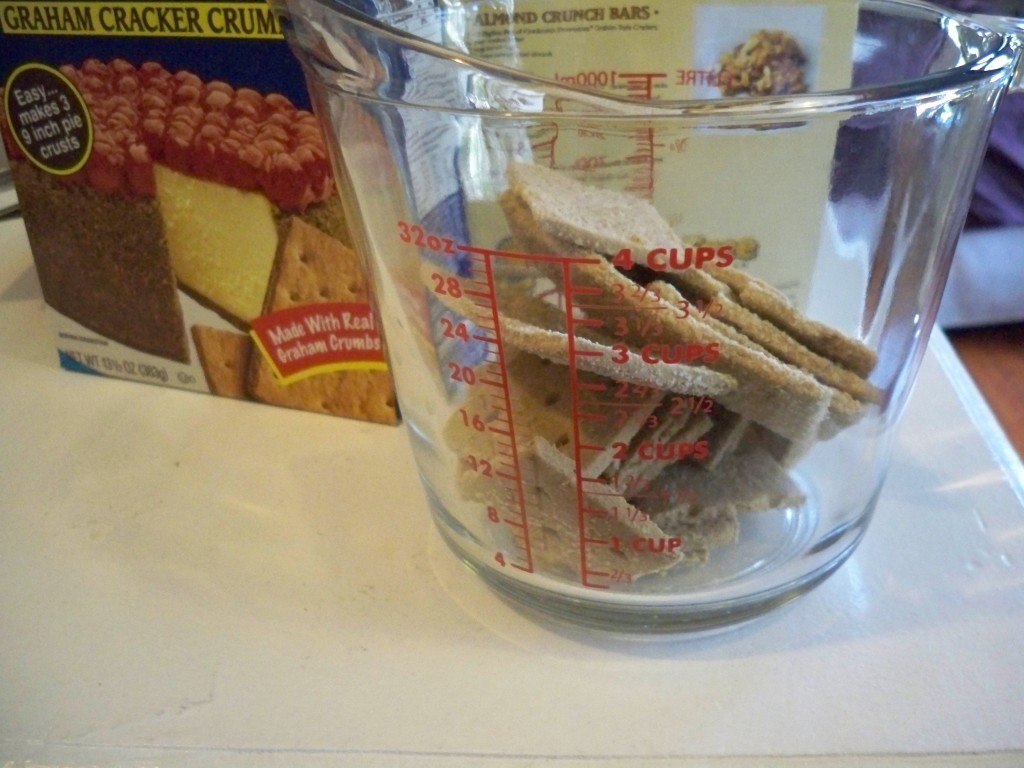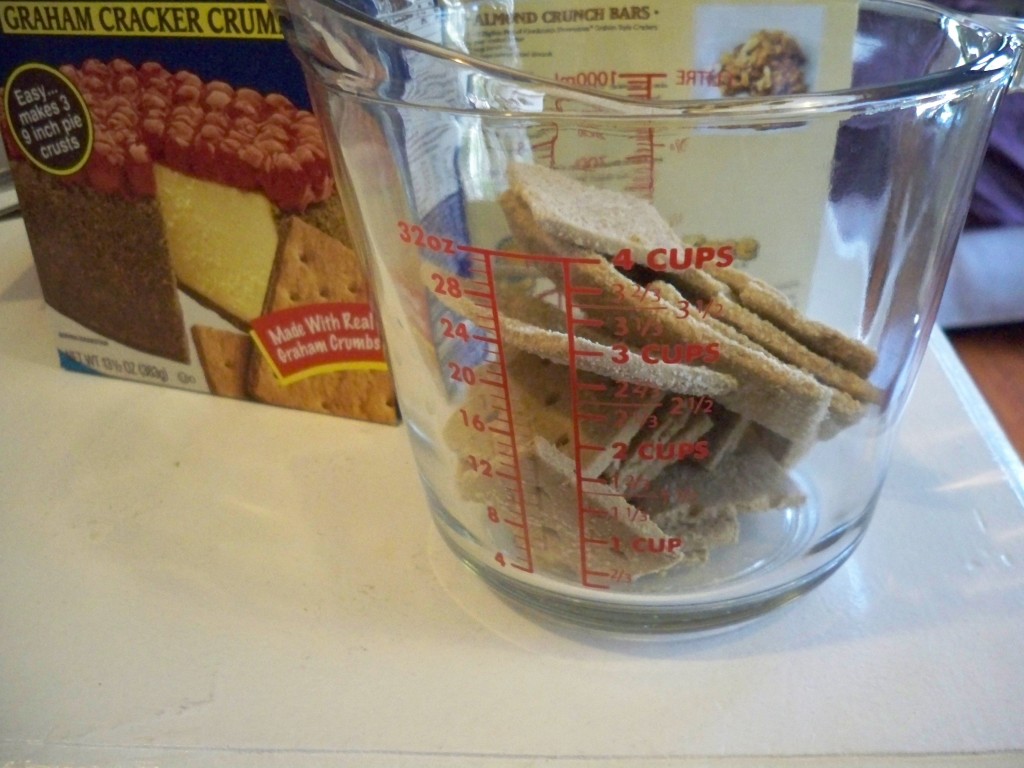 I had to mash about 2 cups of graham crackers, as well as having 2 cups already in crumb form.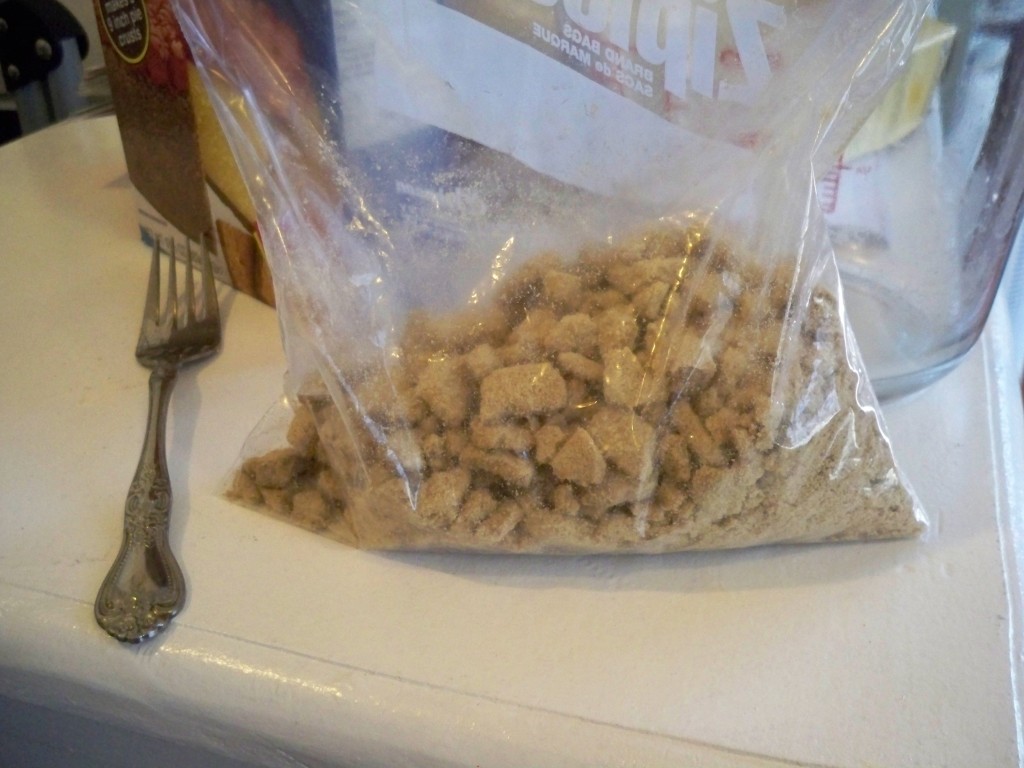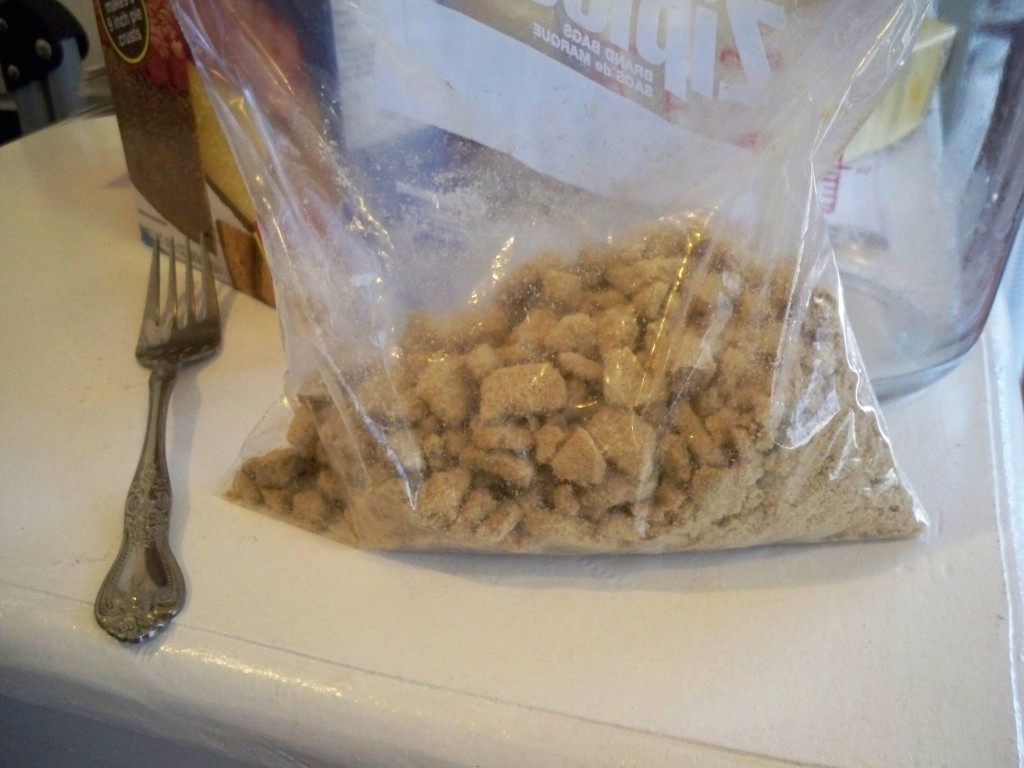 Slowly stir in graham cracker crumbs.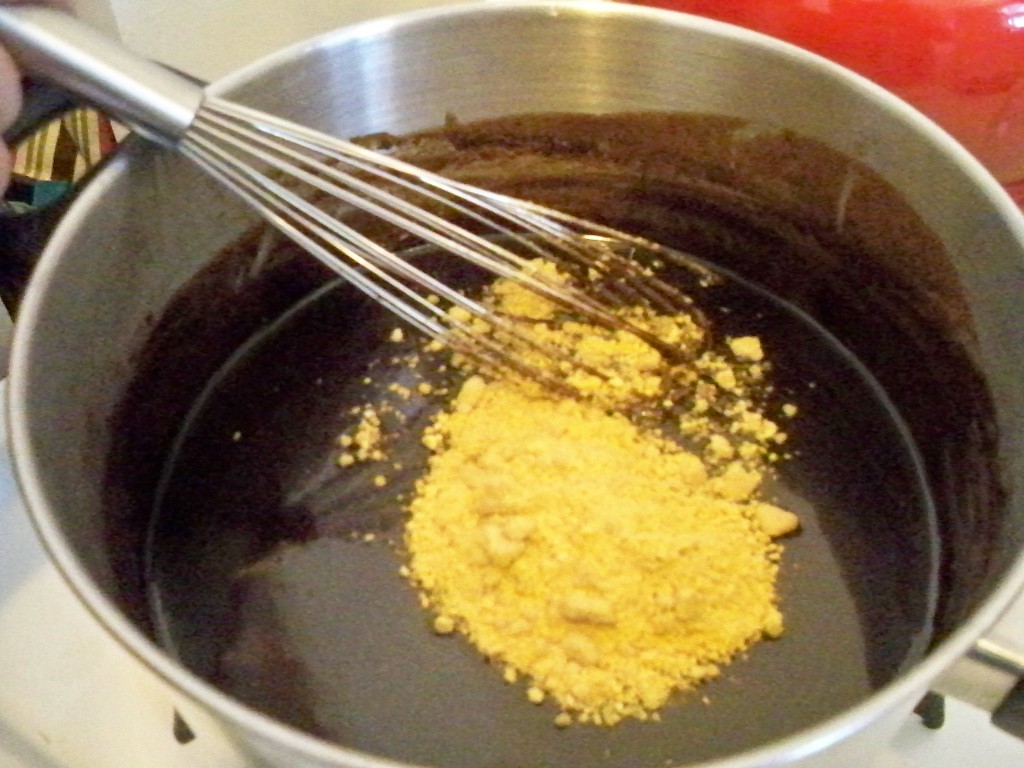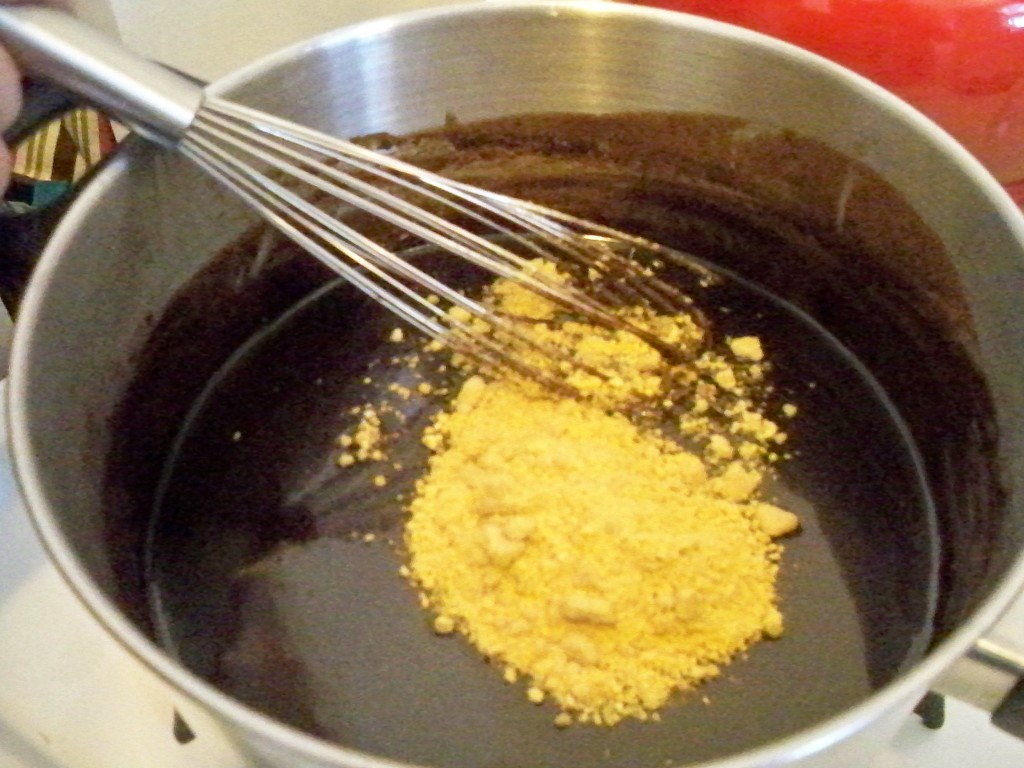 Pour and spread throughout a 13x9inch pan. Allow to cool completely.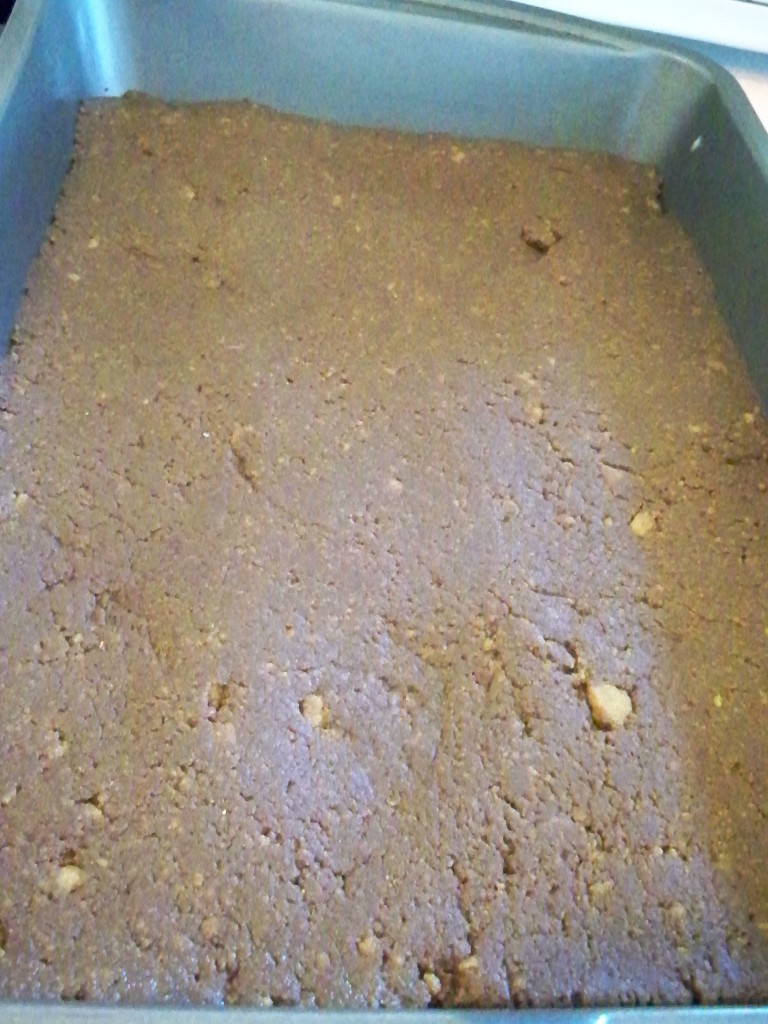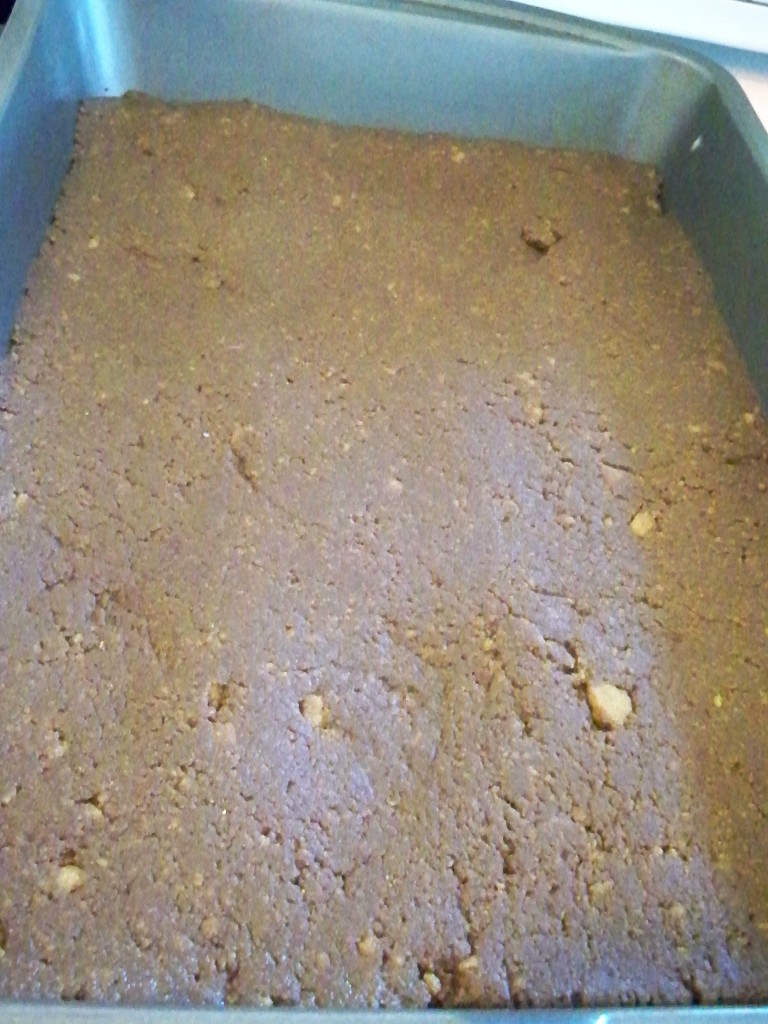 I happened to have some extra frosting from Jennie's birthday cake in my fridge, which was the perfect fluffy consistency for topping this treat. Frost and keep cool until ready to serve.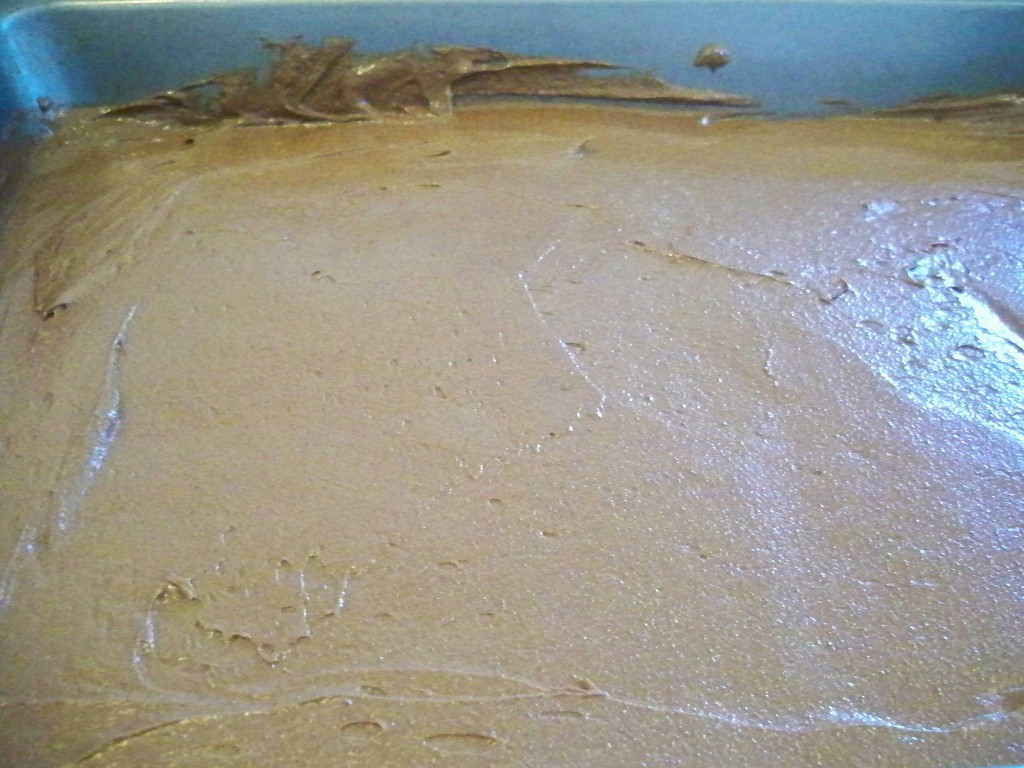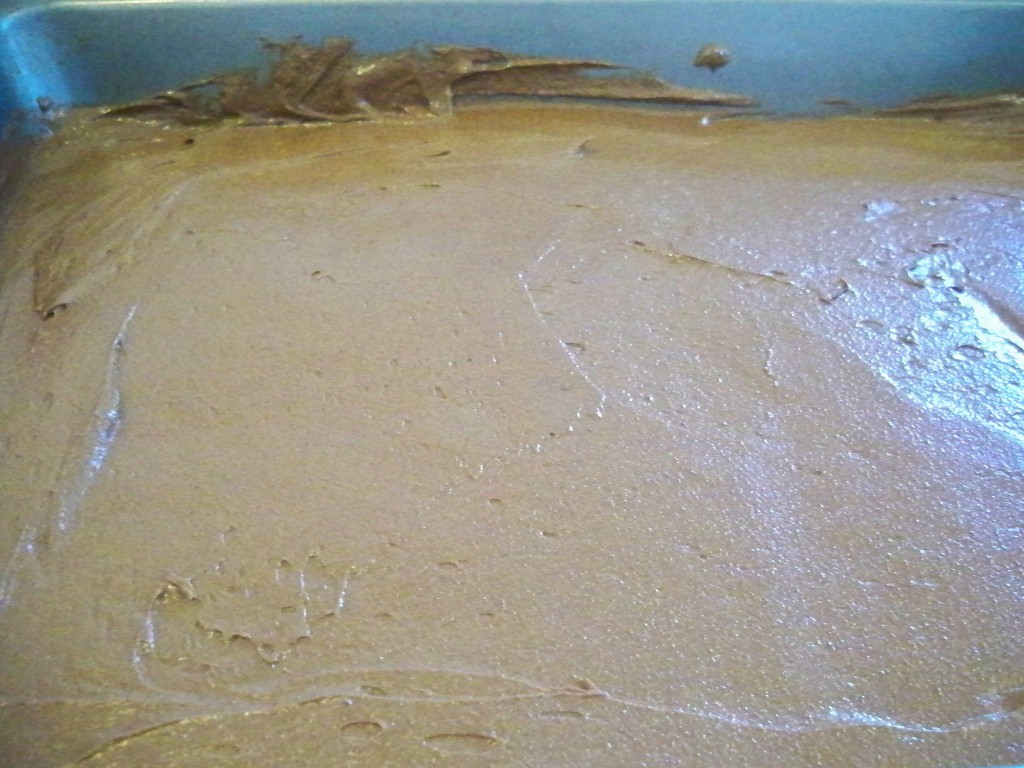 [addtoany]
Yum