Hey y'all! Jennie and Corelyn are taking some time off surrounding Jennie's wedding. While they're gone, please enjoy some guest posts from our favorite bloggers.
This post is from one of our favorite dessert bloggers, Julianne from Beyond Frosting. Everything Julianne makes is delicious, beautiful, and somehow unexpected. She brings the party to every event, and we love seeing what she's baking up. Check out her site and the delicious post below!
****
Hey everyone! My name is Julianne and I blog over at Beyond Frosting. I am a bit of a sugar addict with a knack for cupcakes and frosting. Since Jennie is taking some time off to enjoy her new life as a mrs, she graciously invited me to come hang out over here for a day!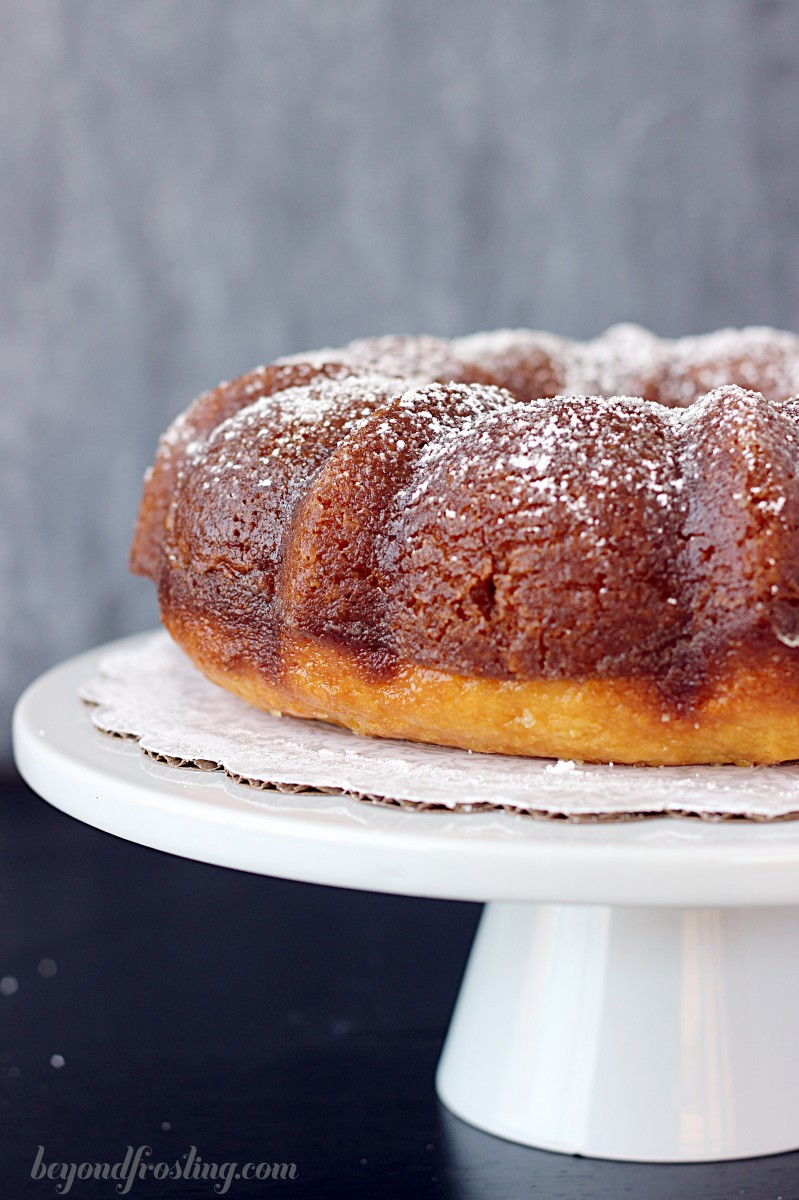 I met Corelyn and Jennie back in April when I attended the LA Bake for Good tour hosted by King Arthur Flour. It was clear these two had a very special bond, and I quite enjoyed getting to know them! I had never met anyone who was "afraid" of flour the way Jennie was, and it was pretty awesome to see her try and overcome her fears as she rolled up her sleeves and stuck her hands right in the big bowl of flour!
Later in the summer, Corelyn and Jennie invited me to a summer solstice party, where I got my first farm-to-table experience. The party was co-hosted by Farmhouse 38; it turned out to be one of the most gorgeous dinner parties I've ever attended.
I am here today to share with you a recipe that is pretty special to me. The recipe was given to me by my friend Rachel; I practically begged her for it! She had to recreate it because she just "threw it together" the first time she made it. Little did I know, it was super easy!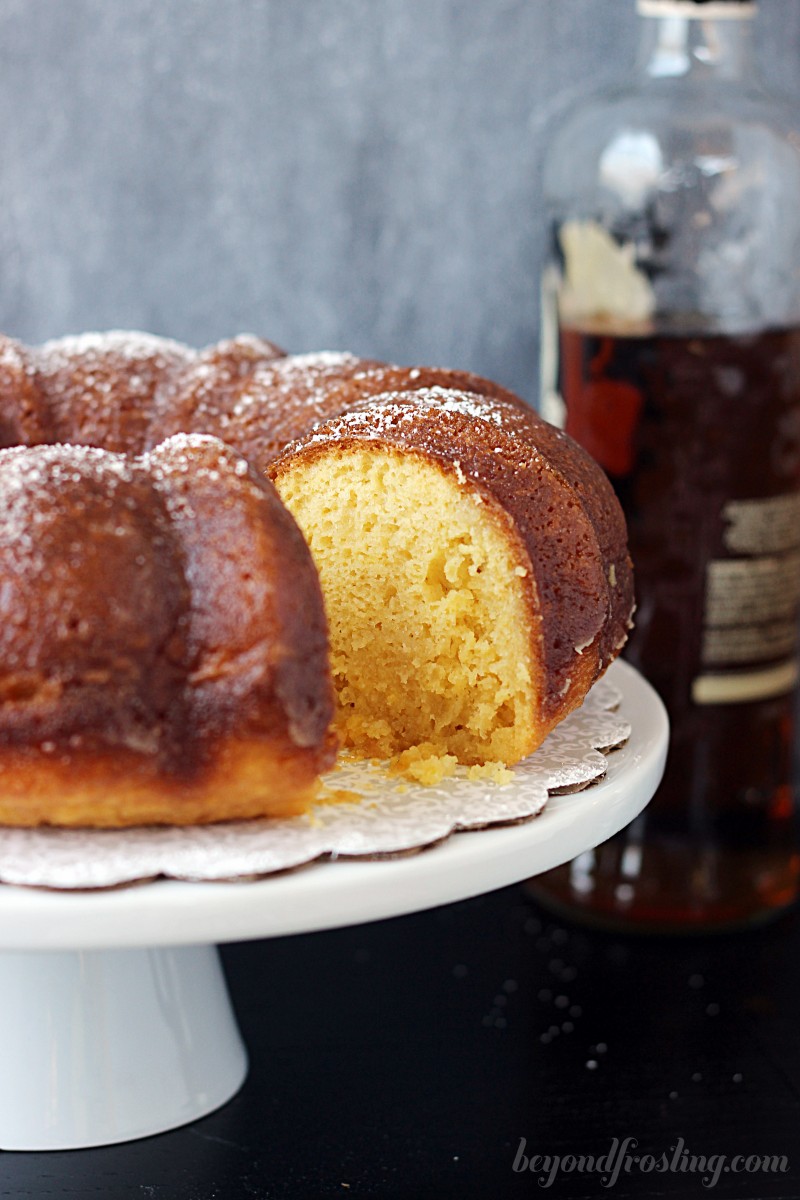 I later made this recipe for the first Christmas party I attended at my boyfriend's family's house. That was just over three years ago. We had only been dating for a few months, and his grandparents invited me to share in their family Christmas celebration. I would like to say that this rum cake won me a spot at the dinner table for many years to come.
His grandfather is so obsessed with this cake. So much so, that I usually make one for them every time we get together. Well a few weeks ago, we were headed up there for a cookout for his grandfather's birthday and I knew I would be making rum cake. I decided to take out a slice to photograph it, to update the original post, which was written in the early days of Beyond Frosting.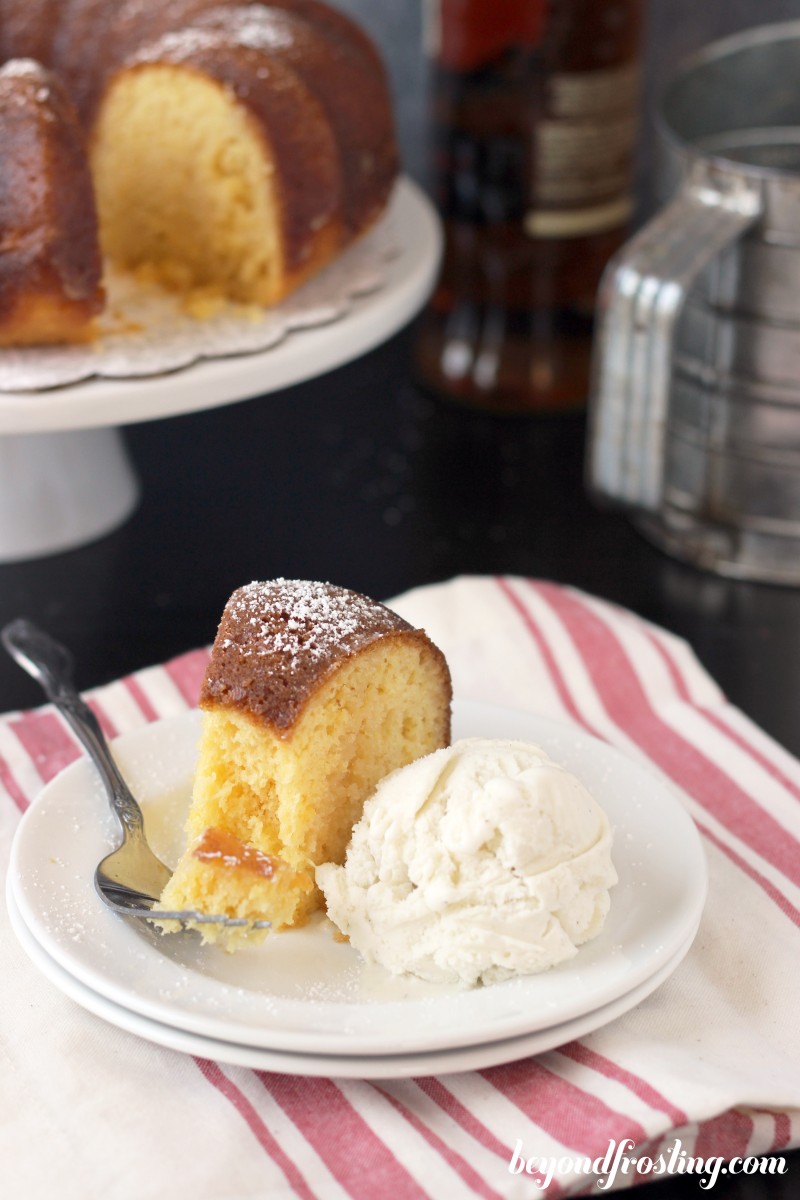 You know you are friends with a food blogger when they give you a cake with a slice cut out, right? Well he wasn't mad that I had sliced the cake, he was more surprised when I suggested that we share it as the dessert after the BBQ. HAHA! I guess I should have made them a spare cake. I just adore his grandparents, and that's why this recipe will always be a special one for me. Thanks for the hook up Rachel!
Please head over to my site for the recipe!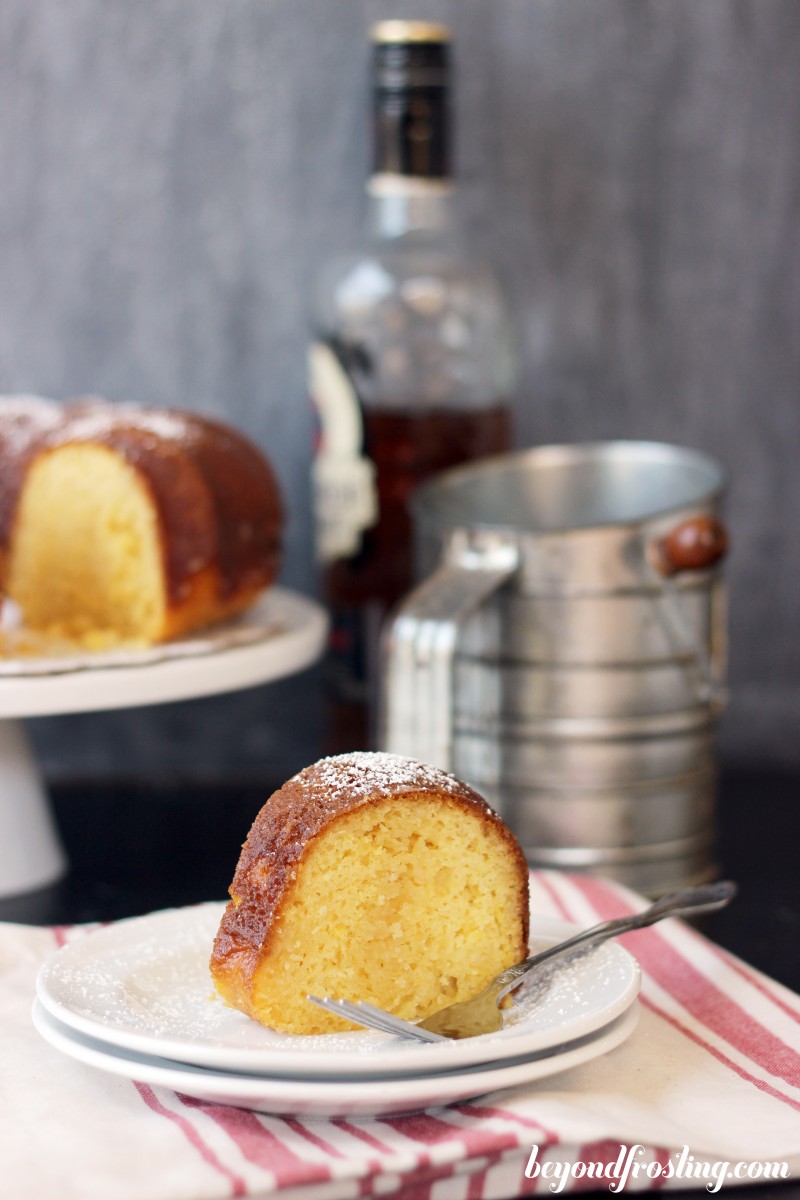 Yum