When Melissa found this recipe for stuffed mushrooms, I knew they needed to be made immediately. We left the breadcrumbs out, substituting the stems of the mushrooms, which proved to be a good choice.
All you have to do is drizzle on some olive oil, throw in some rosemary, and roast at 400 degrees for about 30 minutes. Easy, peasy.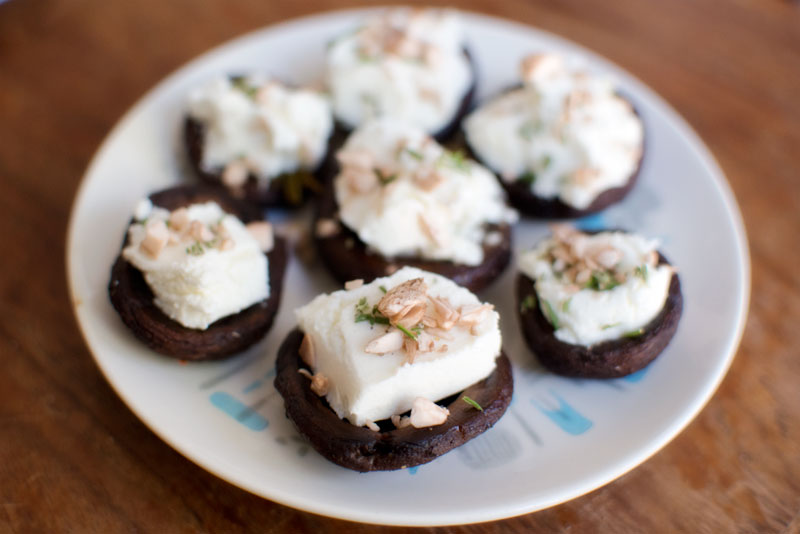 Then, just let cool about 15 minutes, and stuff with goat cheese and top with chopped up mushroom stems. I dare you to eat only one. You won't be able to – these are the most superbly delicious appetizer that soon you'll have eaten ten and will have forgotten to offer any to the rest of the waiting crowd.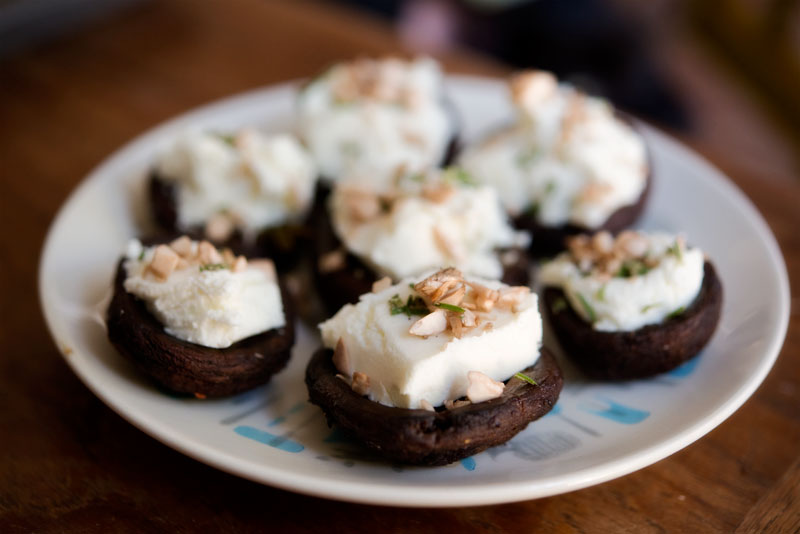 Definitely add these to your next party list as an easy recipe that takes scant a moment to through together!
What's your fave easy app?
Yum