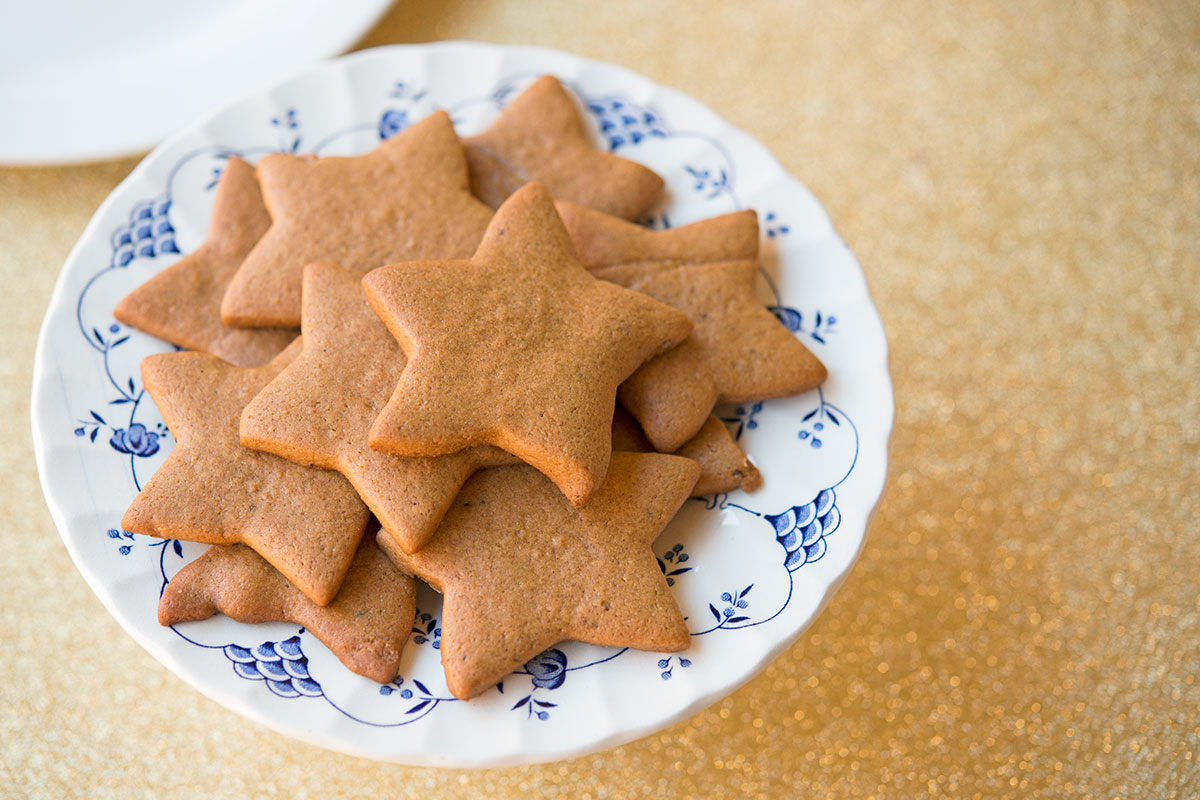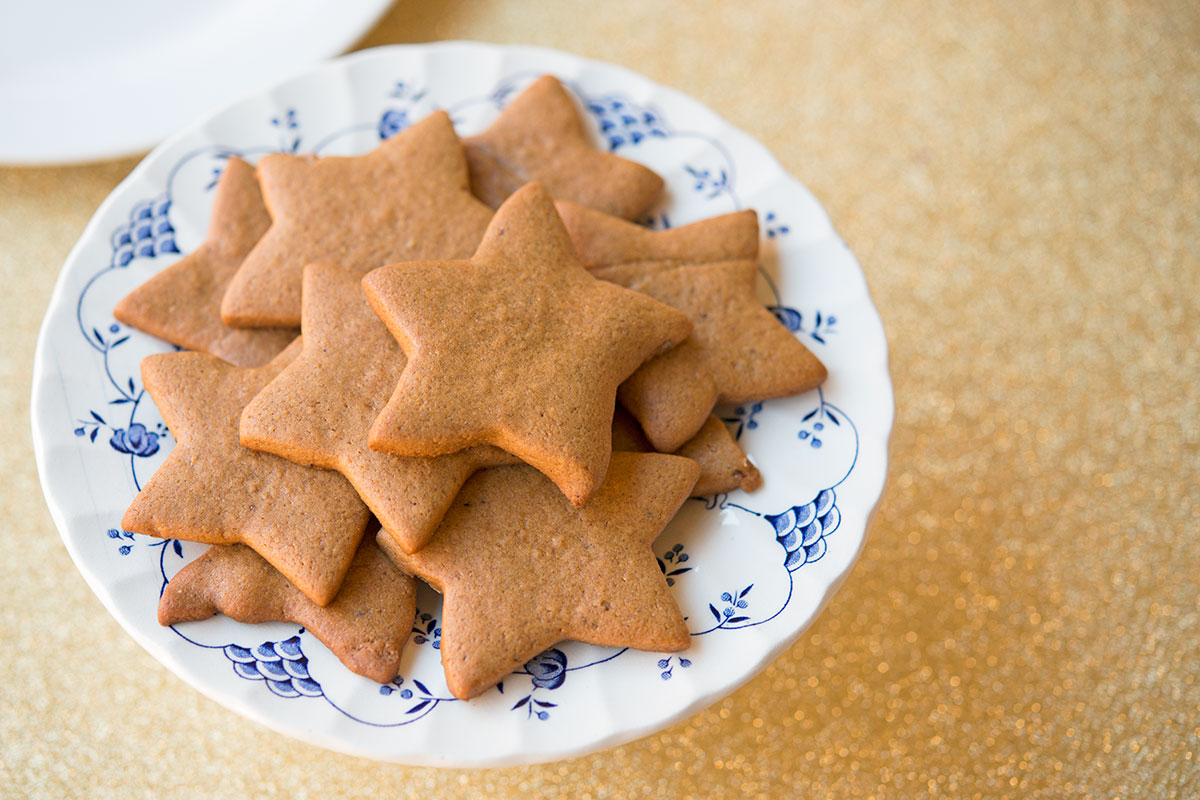 Adding one more cookie to the arsenal of holiday cookies that by now I am sure are piling up in your kitchen! These gingerbread cookies are a little bit of work (the chilling, the rolling, the cookie cutting, etc.) but they are so, so worth it.
I remember rolling these out with my mom (and sometimes sister, but let's be honest she was not into the arts and crafts, even if they were edible) and making little people every year to send to family afar, friends, to give to teachers, and of course to have on Christmas day.
They are the perfect cookie – not too sweet, not too spicy, not too chewy, not too hard, perfect for dessert with a glass of milk or a cup of tea.  I like the star shape because it's a good size, but you could also make this into gingerbread men, or whatever shapes you like!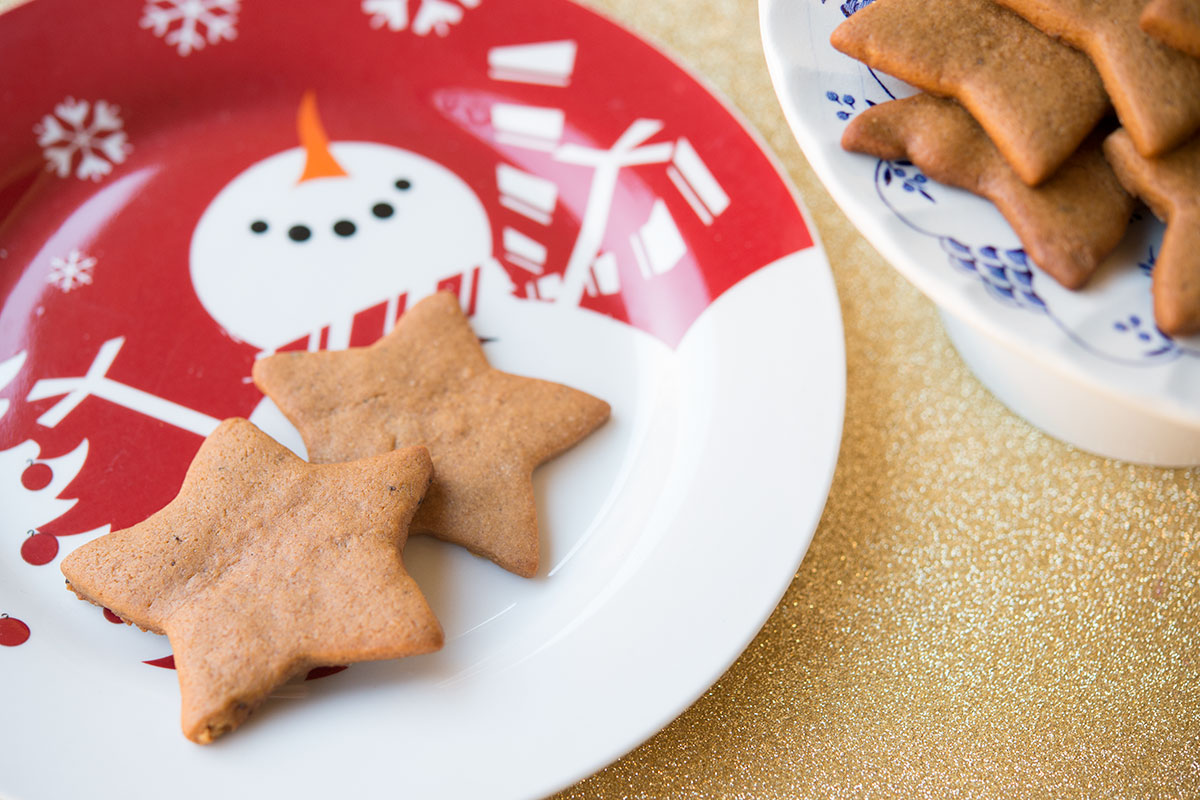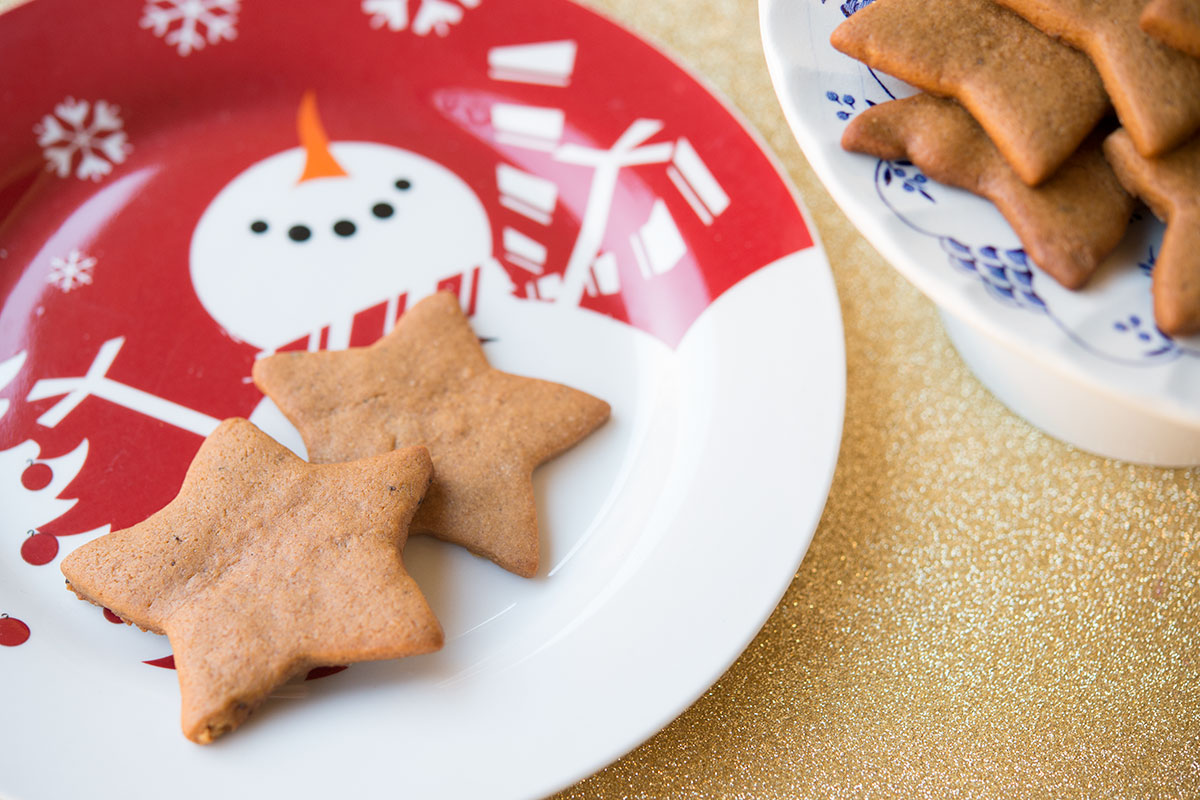 Oven temperature: 350 degrees
Bake time: 12 – 15 minutes
Ingredients:
1/2 cup sugar
1/2 cup molasses
1/2 cup butter, softened
1 large egg
2 1/2 cup flour
1 1/2 tsp ginger, ground
1 tsp cinnamon
1/2 tsp cloves, ground
1/2 tsp baking powder
1/4 tsp salt
Directions:
1. Beat sugar, molasses, butter, and egg until fluffy. Then, stir in flour, ginger, cinnamon, cloves, baking powder, and salt.
2. Wrap in plastic wrap and refrigerate for 30 minutes. Heat oven to 350.
3. Between sheets of parchment paper, roll dough out (roughly 1/8″ thick). Cut out gingerbread people or shapes, and put on a cookie sheet.
4. Bake for 12-15 minutes (they might not look done, but they are, I swear!)
Be sure to leave some of these for Santa – I hear he likes them (on his top five, for sure.)
What are your go-to holiday cookies? Do you make sugar cookies, or stay traditional with chocolate chip cookies?
[addtoany]
Yum