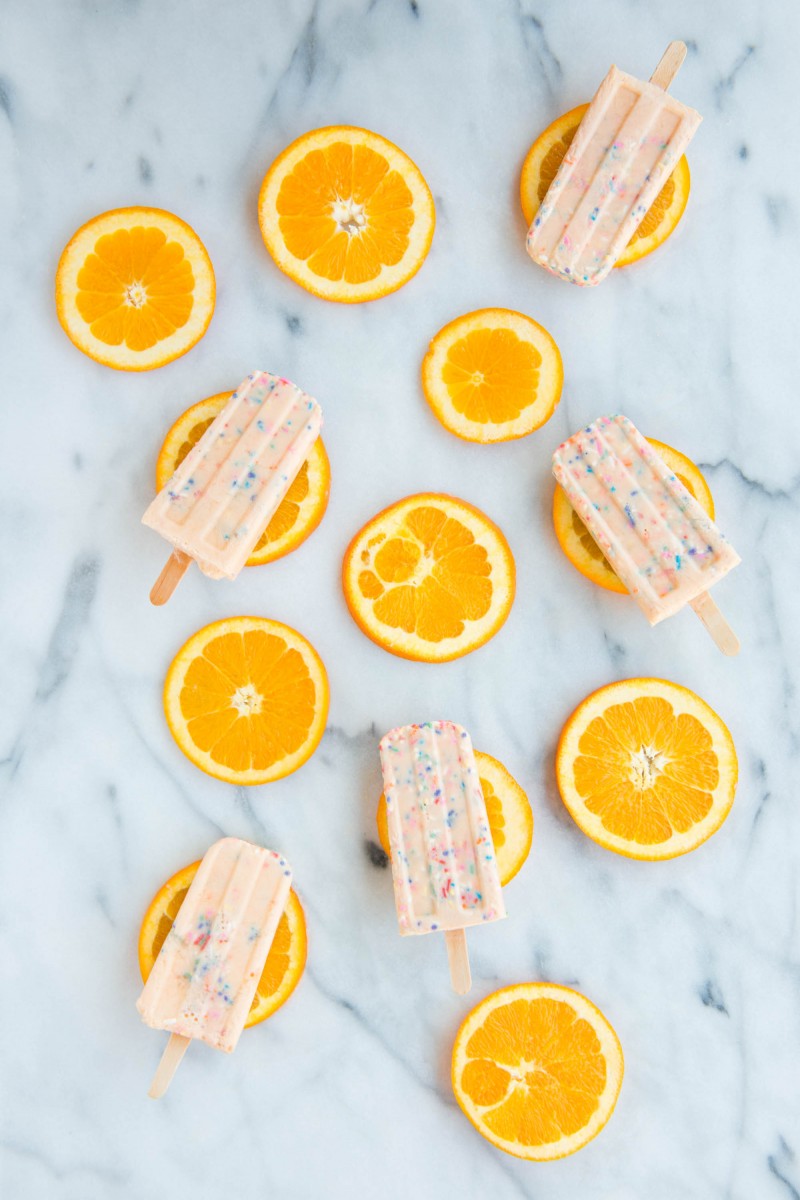 This summer has been hot hot hot! in California, which has left us with dog-day afternoons starting in June. As a result, popsicles have become our best friends – they are easy to make, easy to eat, and they can be so many meals!
You can make a smoothie popsicle (exactly what you'd make in a smoothie, frozen) and BAM you have frozen breakfast. You can make sweet fruit popsicles out of the extra fruit from your CSA or your farmer's market. Or, you can do what we do, which is making amazing dessert popsicles as a treat at the end of a long, hot, sticky day!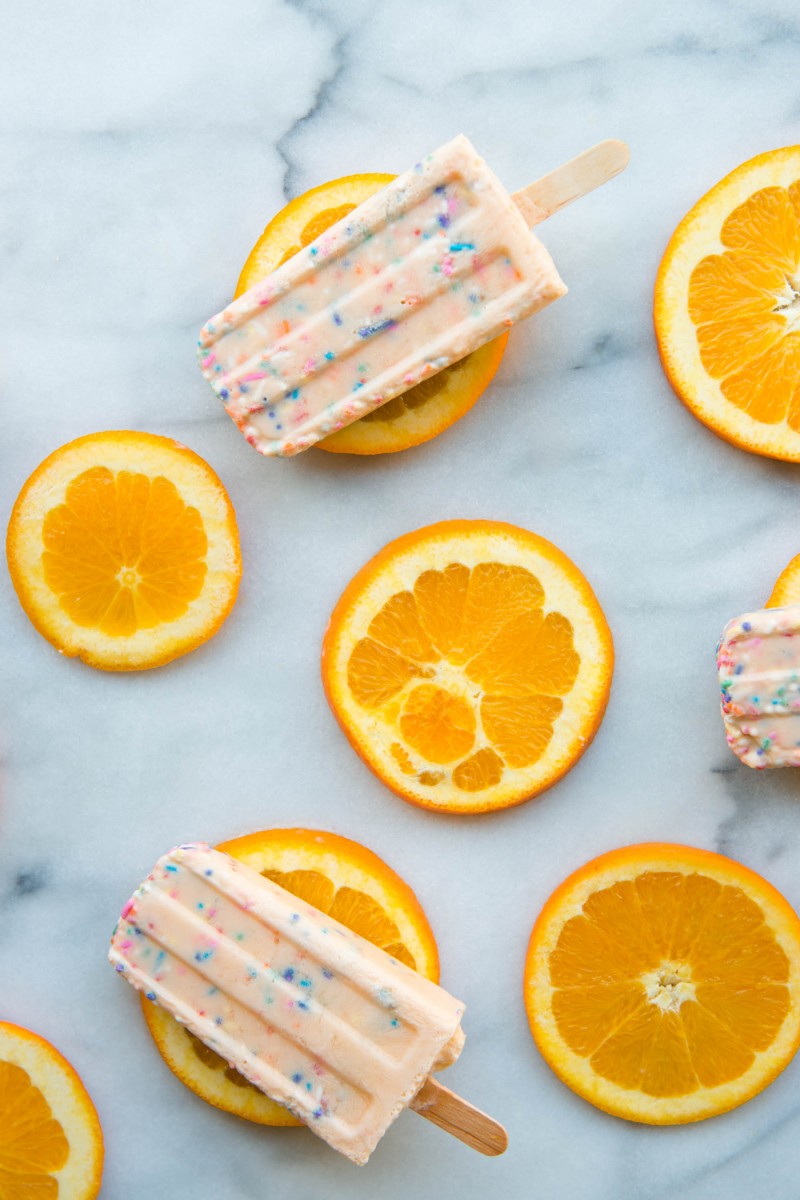 I don't know about y'all, but I love sprinkles almost more than anything else. I recognized they are sugar, pure and simple, colored into rainbow colors to dazzle us, but they are beautiful, they are delicious, and they speak summer to my heart. So it was easy to decide to make some creamsicle popsicles with a dessert-twist – sprinkles throughout! These come together quickly and the orange makes them refreshing (and the sprinkles, of course, make them fun!)
Check out our recipe over at Studio DIY today for the full recipe – enjoy!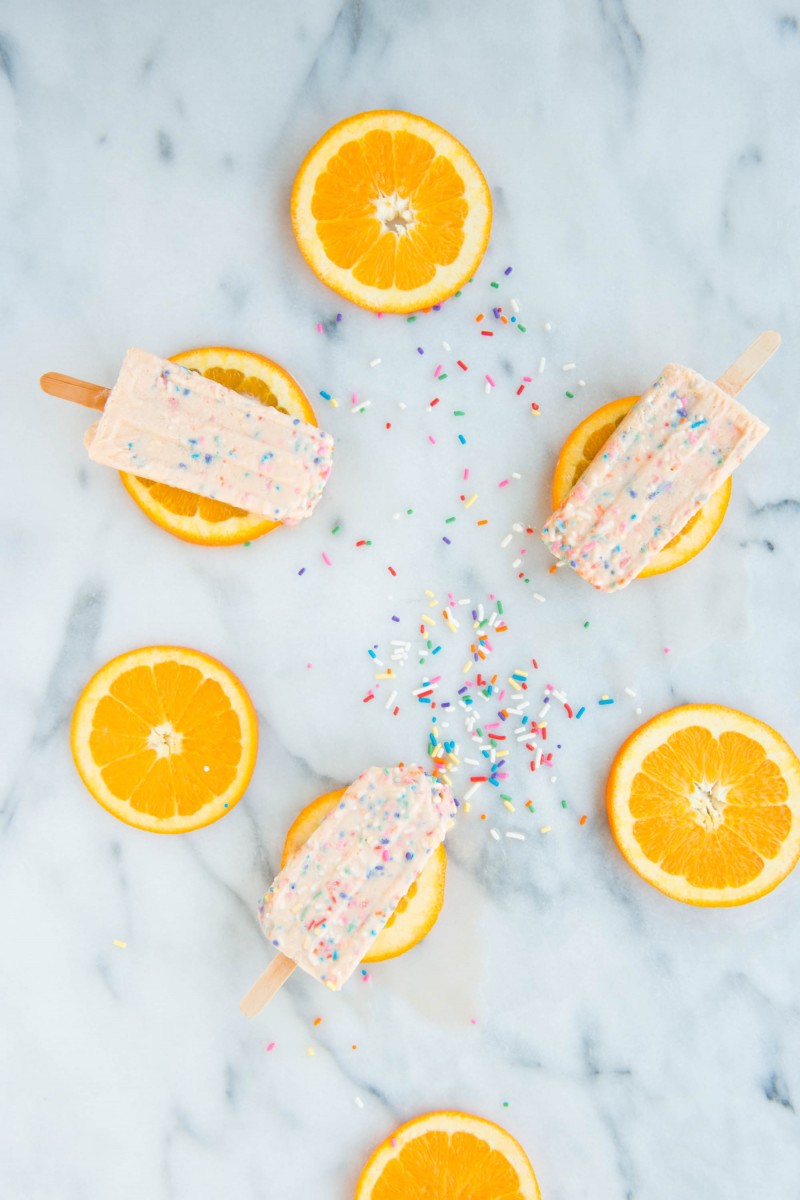 [addtoany]
Yum