This week was lots of eating out and hanging with friends – literally every night except Saturday was a friend-related event and honestly I wouldn't have it any other way…but I didn't take one photo. I am sorry that won't happen again. In the meantime, here is a picture of where I did yoga on Sunday, on a towel and mat in my newly seeded backyard. Cue meditative sigh.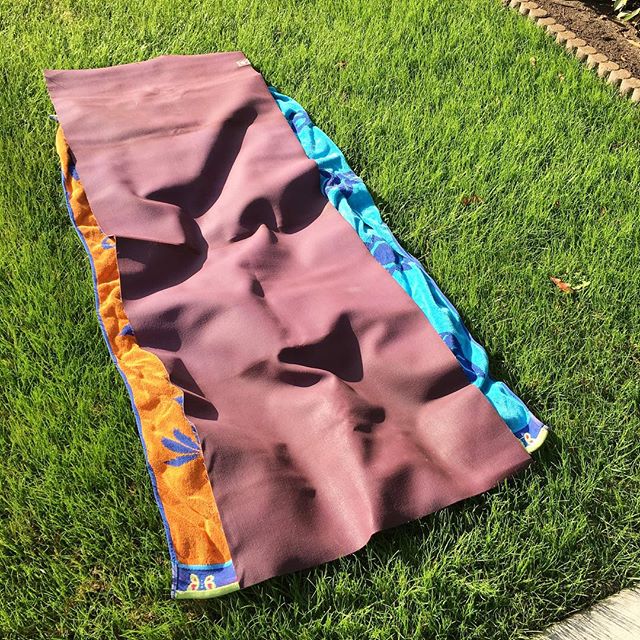 On Friday night I met with a friend at Mercado in Studio City (if you live in the LA area you MUST go here and have the cheese dip it's amazing.)
On Saturday, we ordered Indian for date night and watched some movies.
On Sunday, we had an impromptu game night and made One Pot Pasta again, this time with broccoli and less onion, and with chicken sausage. This was a success, and we had those KAF Cheese Rolls with it, and we were all happy.
On Monday, I ate with Barb at a pub in NoHo.
On Tuesday, Jeff and I made Broccoli & Chicken Crepes. These will have to be blogged again soon (we made them years ago and the photos are horrifying). They are delicious and easy to put together, and I had forgotten how much I love a crepe.
On Wednesday, I had leftover crepes for dinner. Have we talked about how much I love crepes? And how much I love leftovers? A lot.
On Thursday, I ate at Mendocino Farms, again, because I have a standing date there with myself pre-soccer.
Up and coming this weekend is a dinner party with George so there will be lots to talk about next week – and I am hoping next week I can cook at least a few nights so stay tuned. Happy Friday, y'all! (PSSTTT what are you cooking?!)
Yum