Well, can you imagine that we made it another week? This week my eating wasn't as successful in the cooking category, but we were running around and such is life.
On Friday and Saturday of last week, we ate out, as we typically do at least one night a weekend. On Sunday, I had leftover nachos from Eva's cooking (thanks boo!) and Jeff was working.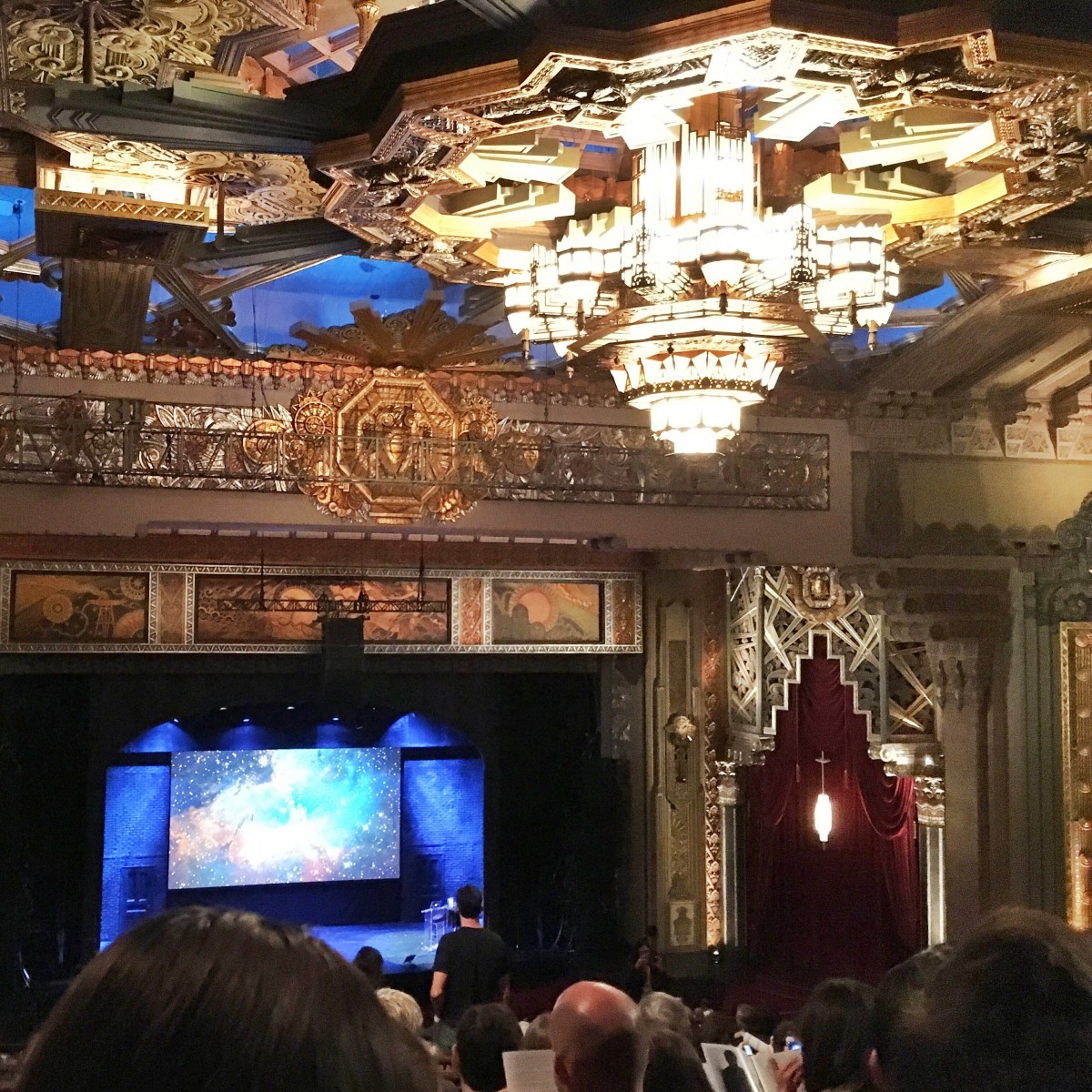 On Monday, Jeff and I headed to see Neil deGrasse Tyson at the Pantages Theatre and ate dinner out at 33 Taps, a sports bar & restaurant in Hollywood. I had a salad and it was a delight.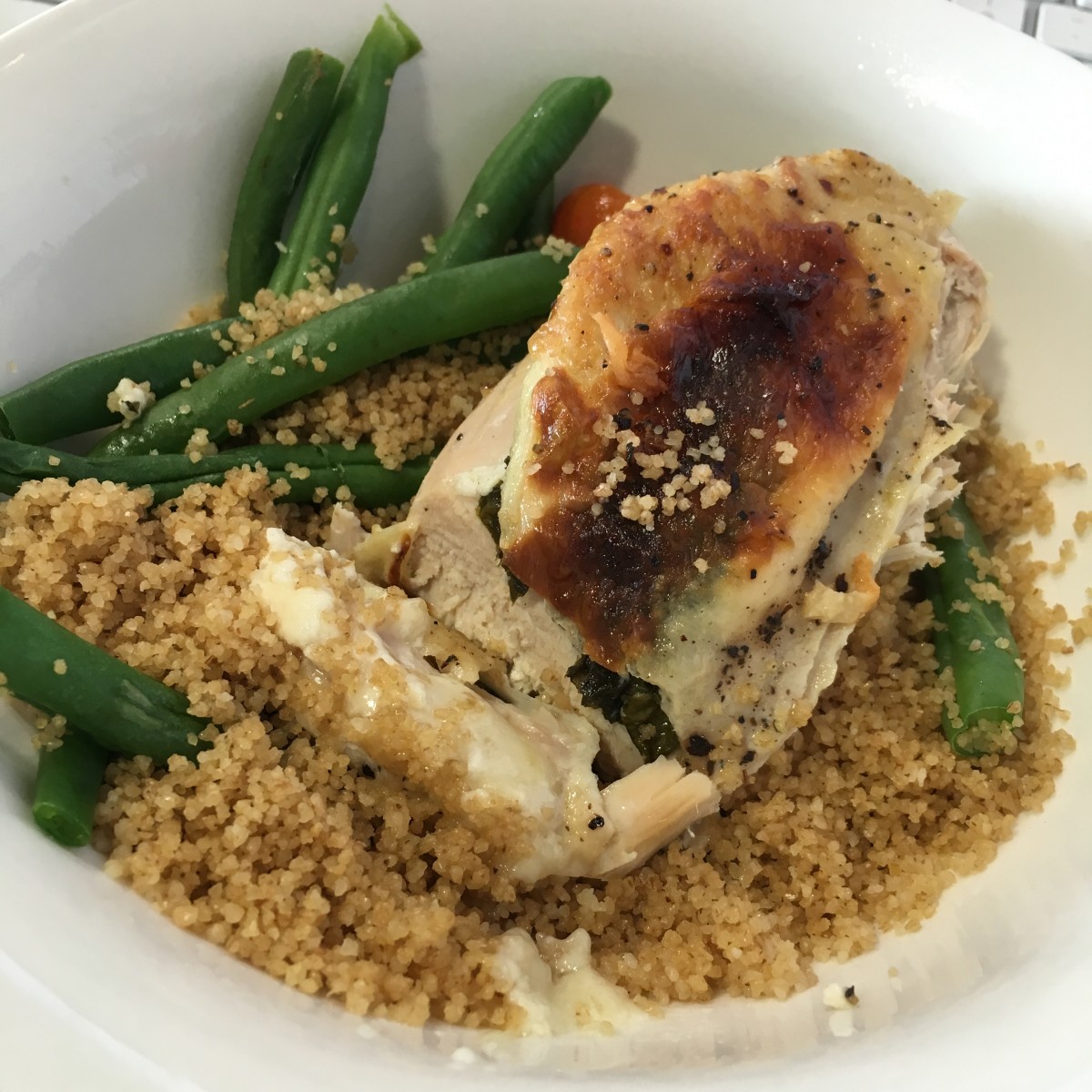 On Tuesday, Jeff and I had this recipe by Barefoot Contessa – Chicken with Herbed Goat Cheese with Basil. I had made it on Sunday, so I reheated it until the skin was crispy, and Jeff made couscous, and we made green beans. One of my 2016 goals was to cook from cook books that I have more often, and this is in Ina's book, so we're off to a good start!
On Wednesday, Jeff made ravioli and meatballs. To be clear, the ravioli with spinach from Costco, and the party meatballs from Trader Joe's. I had mine over a bed of kale and we split a bag of sugar snap peas. I always make sure to have ravioli in the freezer for quicker dinners when we're on-the-goal.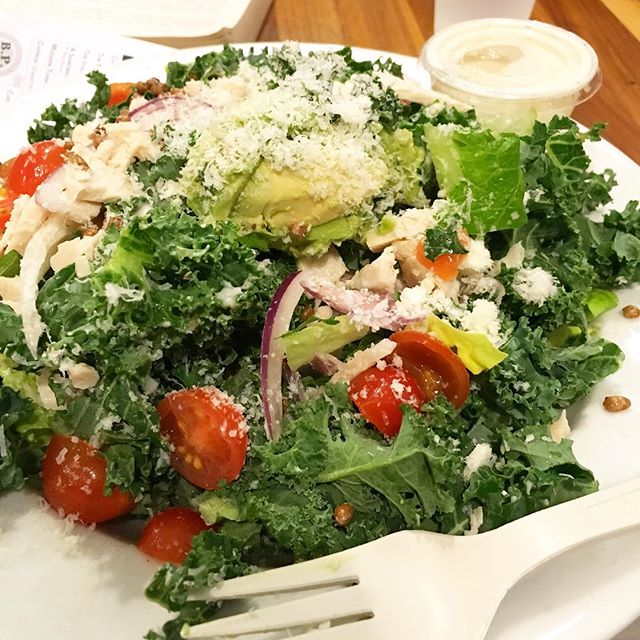 Thursday nights I play soccer near my work, so I always go to Mendocino Farms and get the Kale Caesar Salad, which you may know from that time I made my own. It is still my fave thing, ever, and I look forward to Thursdays.
So there you have it – our week in review. Hopefully next week I'll be back to cooking a bit! Stay tuned for some fun Snapchats this weekend too, as I am cooking tomorrow morning.
Happy Friday, folks. Hope you've been cooking – any awesome recipes this week?
Yum