Hey guys! In case you don't follow me over on Instagram, I was in NYC part of last week and through this past weekend. It was a whirlwind fews day with my best girls and I had a great time laughing and eating and drinking one million Coronas in the hot, hot sun.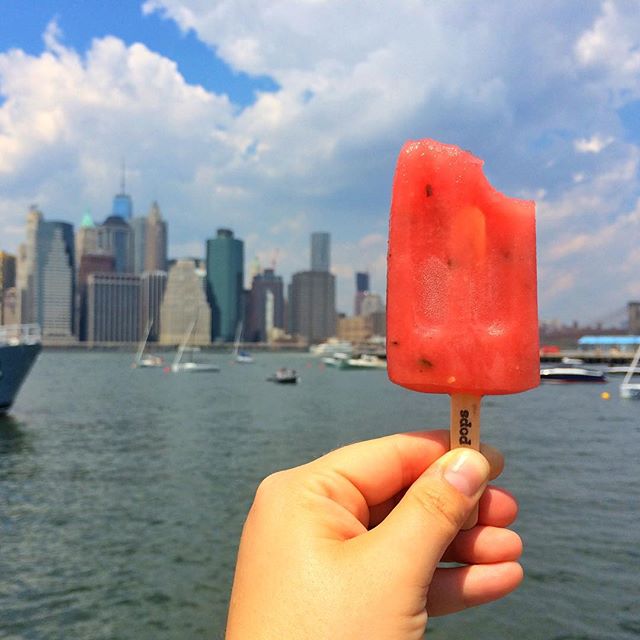 While I was there, and for the past week, too, I've not been in front of a computer much, which has been a nice break, I have to tell you. But I did manage to see some delish things around that I think you're going to like.
1. First of all, I will sit down and rewatch "It's Complicated" any day of the week solely so I can look at that magnificent kitchen and lust after it. Nancy Meyers makes the best kitchen sets, I tell you – loved looking at them all!
2. Summer time is too hot to cook and makes me want to eat smaller portions of not-too-heavy food – which is why these Corn and Black Bean Tacos are looking pretty good to me right now.
3. This article which is actually an excerpt from a book about how the military shaped the food we eat. Wired specifically talks about dehydrated cheese and Cheetos…but I can't wait to read the book and find out more!
4. Completely unrelated to food, you guys I recently finished The Bully Pulpit and it was a great read. I highly recommend listening to it on audiobook – Ed Hermann reads it, and his voice makes it that much more enjoyable. It's the tale of Teddy Roosevelt, William Taft, and journalism at the turn of the 20th century. I enjoyed listening to it so much, I am now listening to Ed Hermann read a book about Thomas Jefferson.
5.  Also unrelated (well, maybe a little) I wanted to share with you guys MVY Radio – It's all I can listen to in the summertime, reminding me of days by the beach and nights on the back porch swatting mosquitos and covering sunburn with aloe. It's the radio station for Martha's Vineyard, and it's fun to hear the weather reports for a beach more than 3,000 miles away that takes you back to 2000. You can stream it on your computer/phone/etc and it's pretty much a general crowd pleaser.
Happy Friday, kittens. Hope you have a great weekend! xo
Yum