The Internet is a never-ending porthole into other people's lives, to interesting recipes and ideas, and to funny videos that will knock "Charlie bit me!" out of the water (just kidding, that is the funniest, forever.)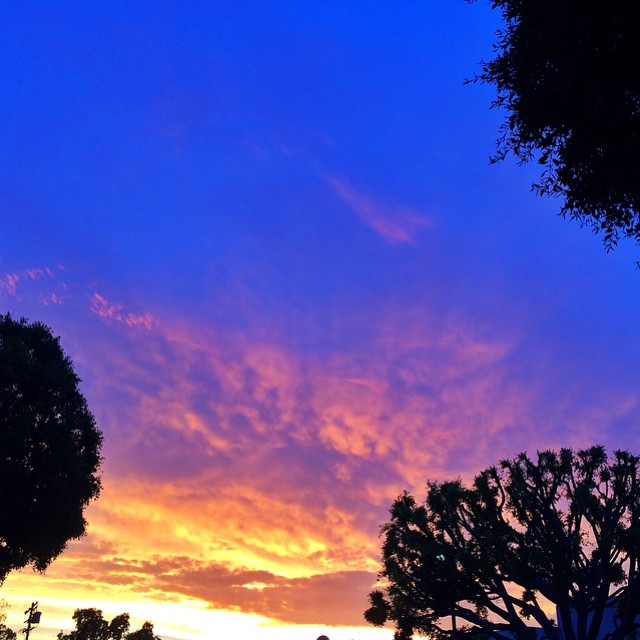 Summer skies await me this weekend – here's to getting outside + cooking, always
Some links around the web that inspired me this week:
* SouleMama's Garden post…lusting after such a garden in this forever-drought
* I really, really want to make kombucha at home. Maybe I'll try in the fall once we move (if we ever, ever move) and Jeff won't be able to find it and ask what it is…
* This video had me laughing my face off, because let's be real: onions are hard to master.
* I love zucchini, and Jeff does not. I think I have solved the problem. Or, rather, King Arthur Flour has (yet again!) I will make cookies…that solves everything, right? #butter4evah
* Do you guys read the Salt? I love it, and I love articles like this that teach us a little more every day about nutrition. Basically, let's go back to eat food, mostly plants.
* This article about fresh v. processed food, and how they're actually not opposites. It's nice to bring some logic to these arguments and good food for thought when you're planning out what you're eating.
Unrelated but also:
* I think I am going to try an experiment to lower the amount of gluten I eat. Just to see what happens. I am starting small, and trying to cut it out of breakfast, which I think will be an easy place – right now I have bran flakes, blueberries, and yogurt nearly every day. I am going to switch to oatmeal, or eggs, or who knows what else. What do you guys think? What's a filling breakfast that I can try?
* This weekend is Test Kitchen #2, and we're kickin' it paleo. Wish us luck!
Happy Weekend, you guys! What are you up to in the next two days?
Yum