Happy Friday, chickens! I'm headed into my last weekend out of town for a while (in the past 10 weeks, I've been out of town for 8 of them) but I'm headed to see my family in Chicago, half work and half play, so I can't be too cranky about it.
This past week was Jeff's birthday, and my birthday is next week. Our birthdays are exactly one week apart, which is pretty fun I must admit, to have a stacked celebration for the first couple of weeks of June (plus, our friend Mary's birthday is May 26, so that's three birthdays a week apart – party city!)
To celebrate our birthdays, I thought you might like a round up of birthday treats that we consider our favorite over at GMS. If you've got a birthday coming up, or a party to go to that needs dessert (read: all parties) then why not make one of these treats?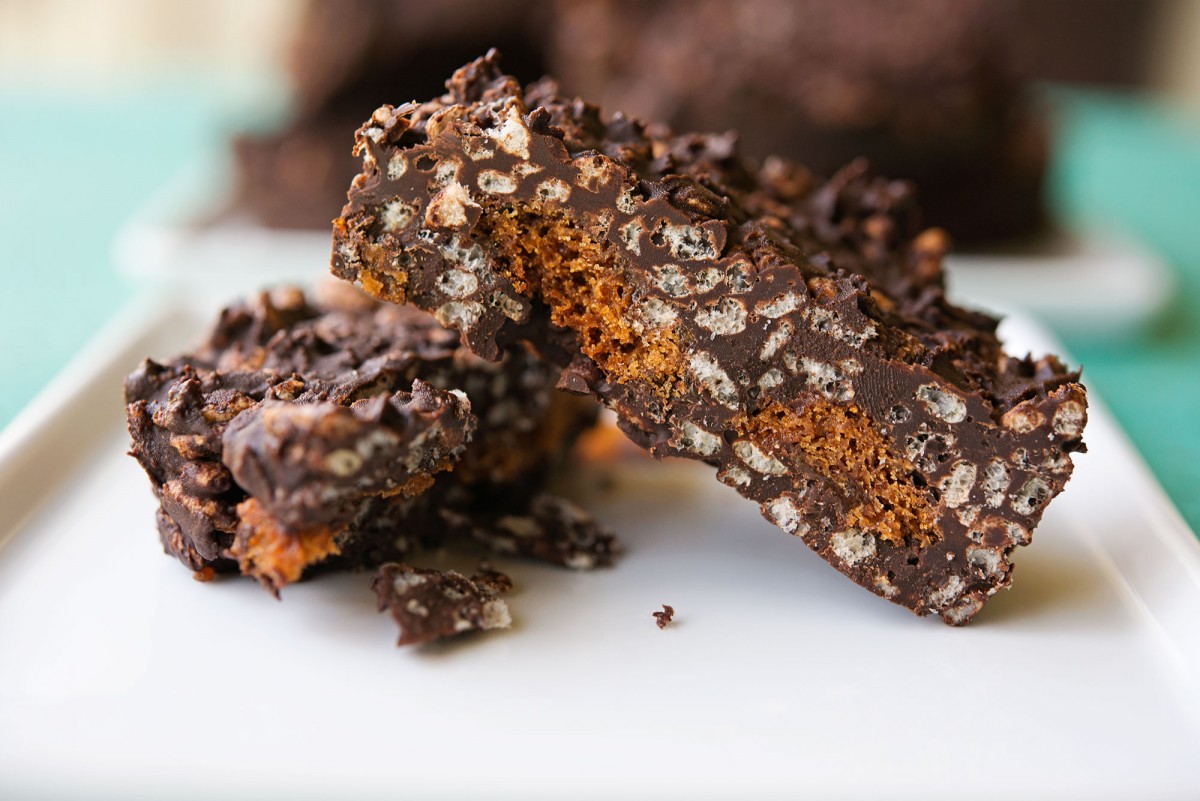 Last year, we attempted to make homemade Star Crunch for Jeff's birthday. It was a lot of work, but we were happy with the results – and so was Jeff!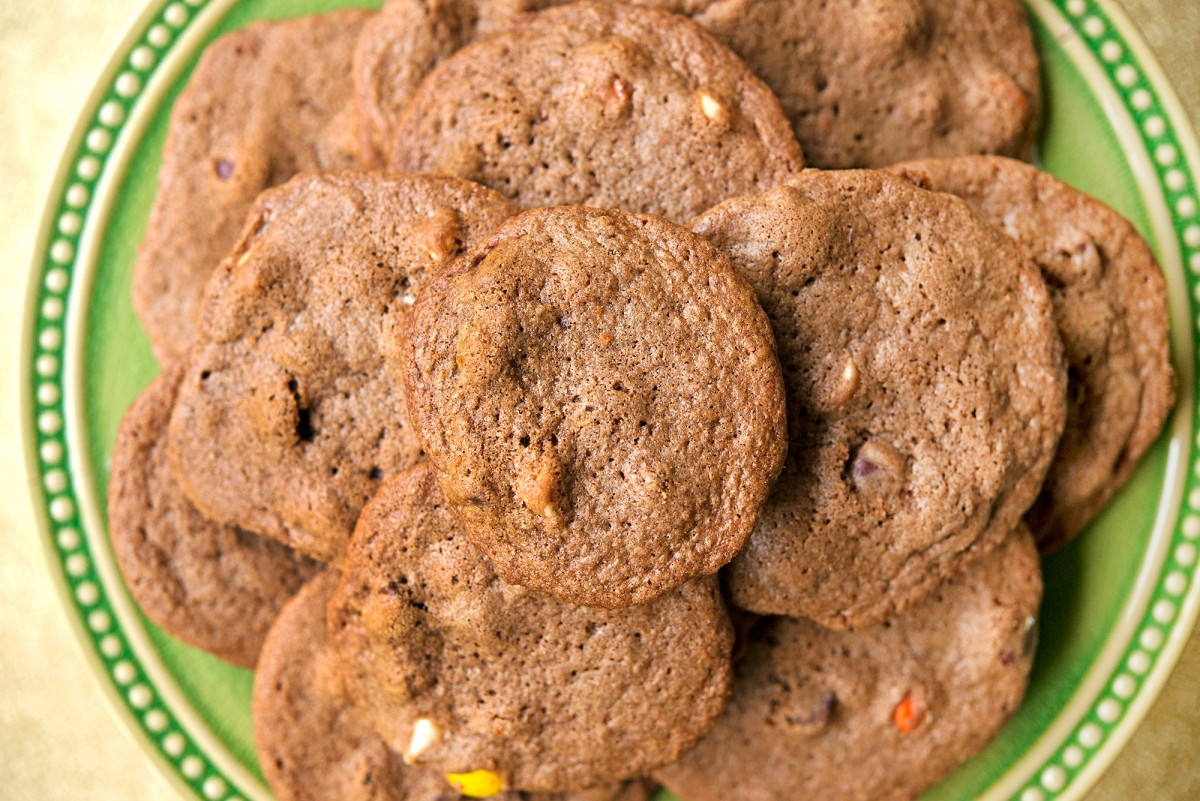 This year, Jeff asked for triple-chip cookies, which have chocolate chips, peanut butter chips, and white chocolate chips. These are easy to whip up and I was appreciative for something fast that he'd still love. Plus, now we have a full cookie jar!
Another one of Jeff's favorites in Outrageous Brownies, which my mom made for him once that he ended up addicted to. I need to make them again soon and put them here for you, because they're too good not to share with the world.
We made this ombre cake for Mary's birthday a few year's back, and it's still one of our faves. Just so pretty, and jam between every layer is certainly a hit!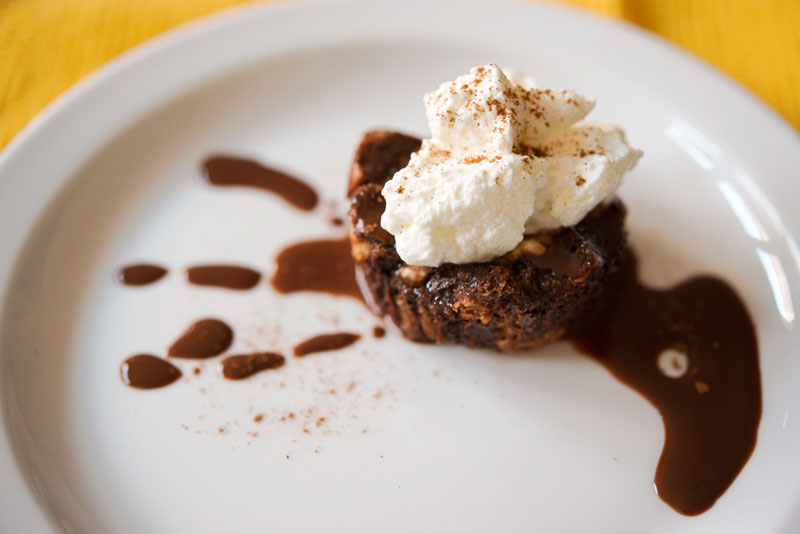 This Chocolate Bread Pudding a couple years ago that Cor and I made was phenomenal, and everyone should have it for their birthday. Perfect balance of savory, chocolately, and sweet.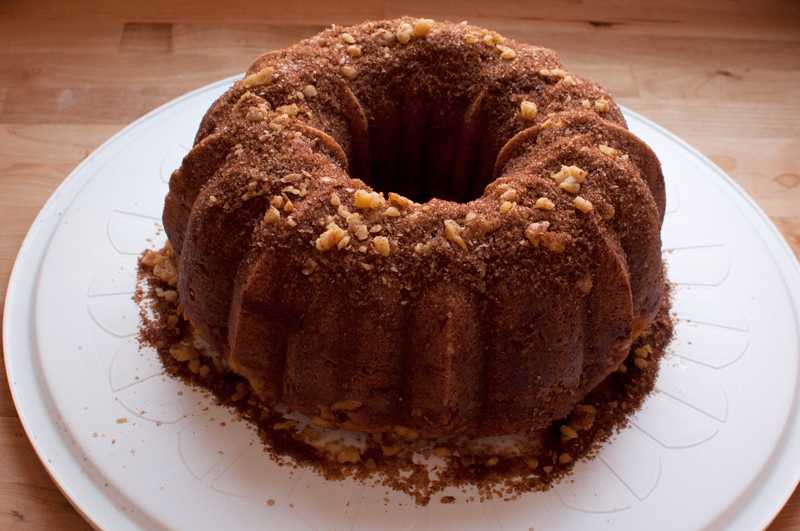 Last year, I asked for a Sour Cream Coffee Cake for my birthday, and Corelyn didn't disappoint: this monster was AMAZING and I want one every time I look at it. PLUS it's coffee cake, and so that's basically breakfast, yeah?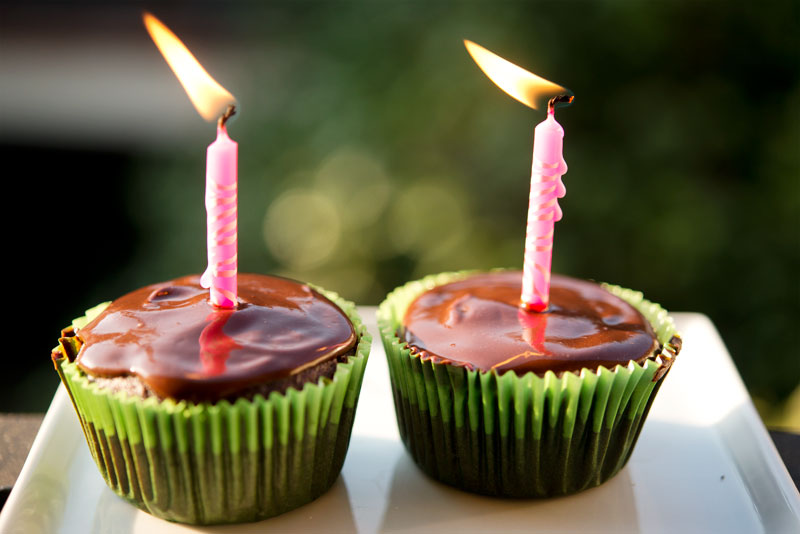 If you're baking for someone who's paleo, try these Paleo Cupcakes. They were delicious and double chocolate, which always makes me happy.
Need something gluten free? We love this Gluten Free Sprinkle Cake if you're working with a gluten free birthday boy/girl, or this Strawberry Gluten Free Cake.
We have many more cakes about the site, so if you need something different be sure to search around if you need birthday-inspiration. As for me, I am going to go see if there are any cookies left in the cookie jar…
Yum