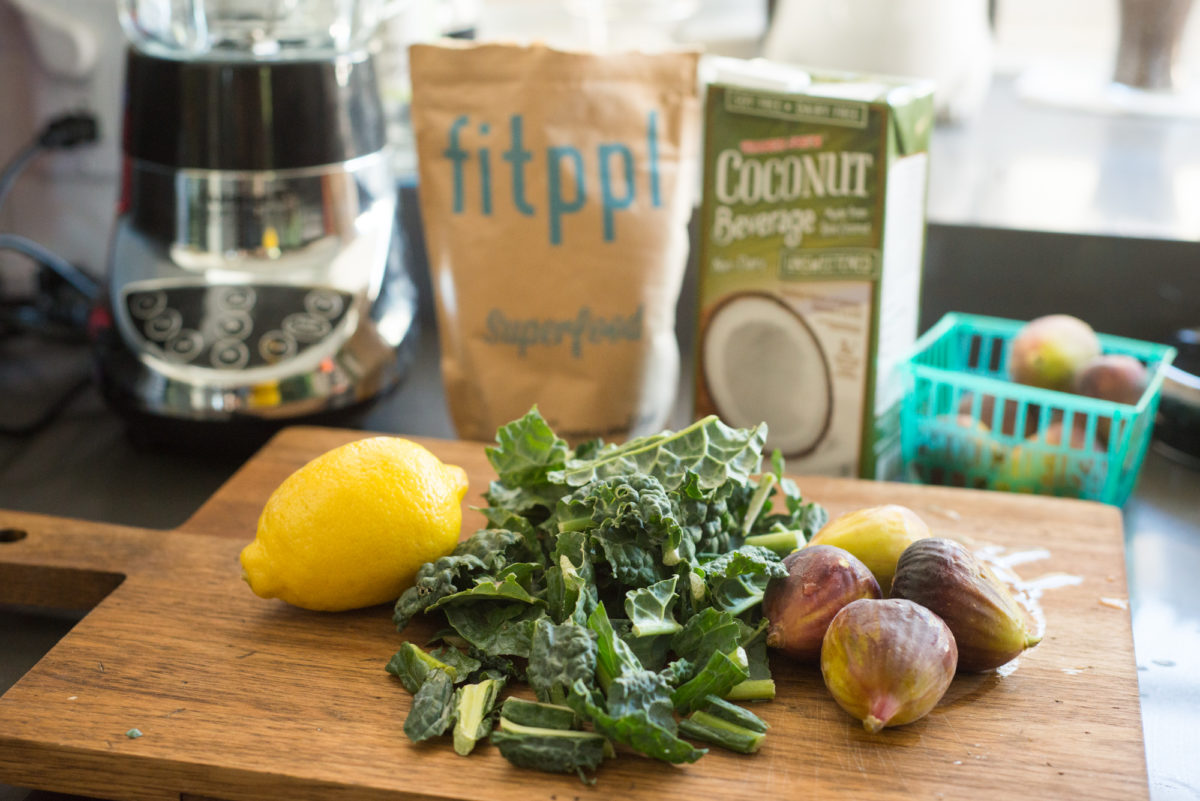 Smoothies continue to be my fave way to use produce that I've gotten overexcited about and purchased simply too much of. Such was the case of these figs. I made this when I'd recently returned from vacation and was in need of a boost of NOT pizza.
It was the first time of the season I saw figs, and let me tell you, despite all odds, I just love figs. I love fig cereal bars, or as my nephew calls them, cookie bars, I love fig flavored yogurt (TJs, why oh why did you stop carrying this?!) and I love figs cut up and eaten raw. But, you can only have so many figs before they start to go bad and you're figged out, am I right? So enter this fig smoothie.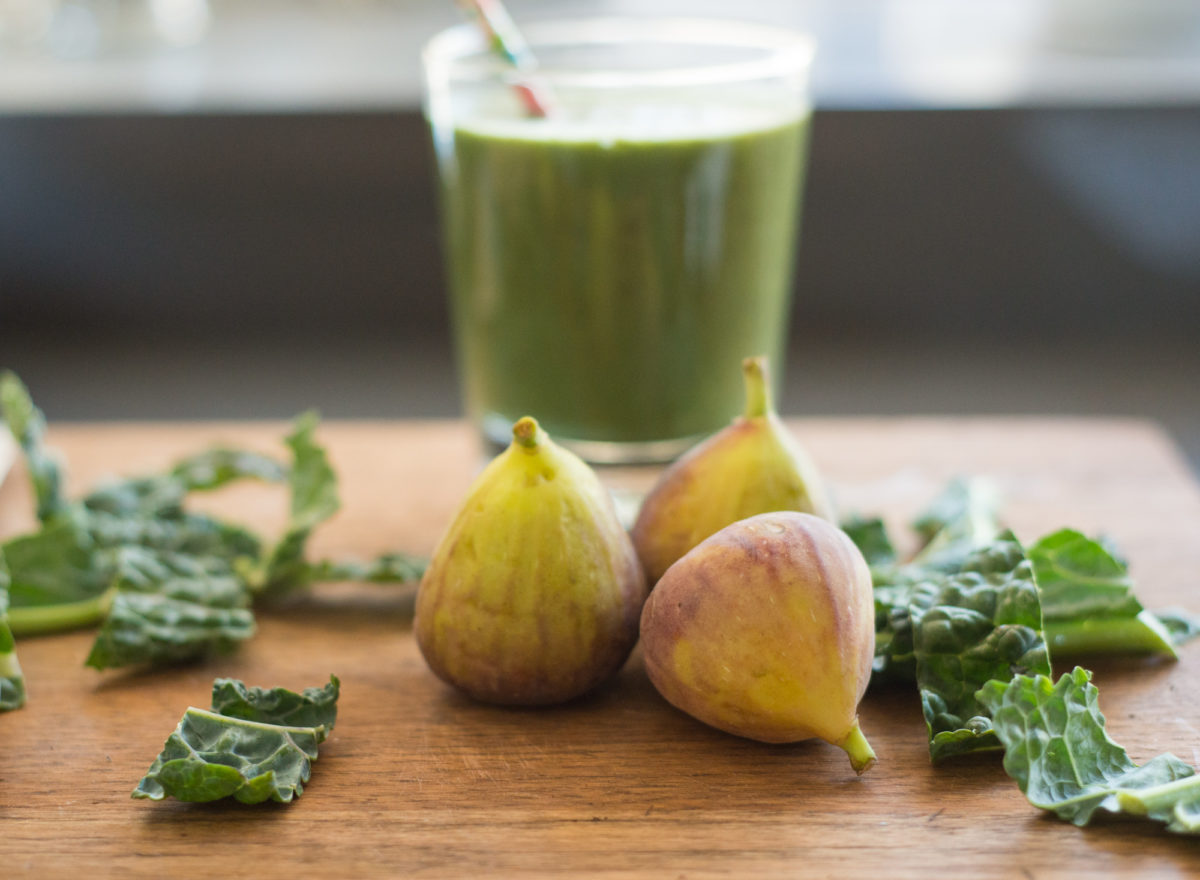 I used this new Superfood blend sample I received from Fitppl, and it added a little kick to this smoothie, let me tell you. But I bet this smoothie would be delicious with our without an addition. If you are into some kind of powder or protein powder, go for it, I say. If not, you're cool. Just don't forget the lemon and a dash of turmeric because DAMN that root is so good for you!
You know what else? Probably this would be great with ginger (Hint: I say that about every smoothie.) I didn't add honey, because I love earthy smoothies, but you might want to add a smidge. Or add some more figs. Or berries. Or some other sweet fruit (lookin' at your, strawberries.) Go wild.
Not into figs? Try this Smoothie instead for a different flavor with the same fresh boost.
Love figs? Make these Fig & Coconut Popsicles to do end of summer right.
Here's the recipe for the above – I hope it resets you and brings you happiness at this end of summer!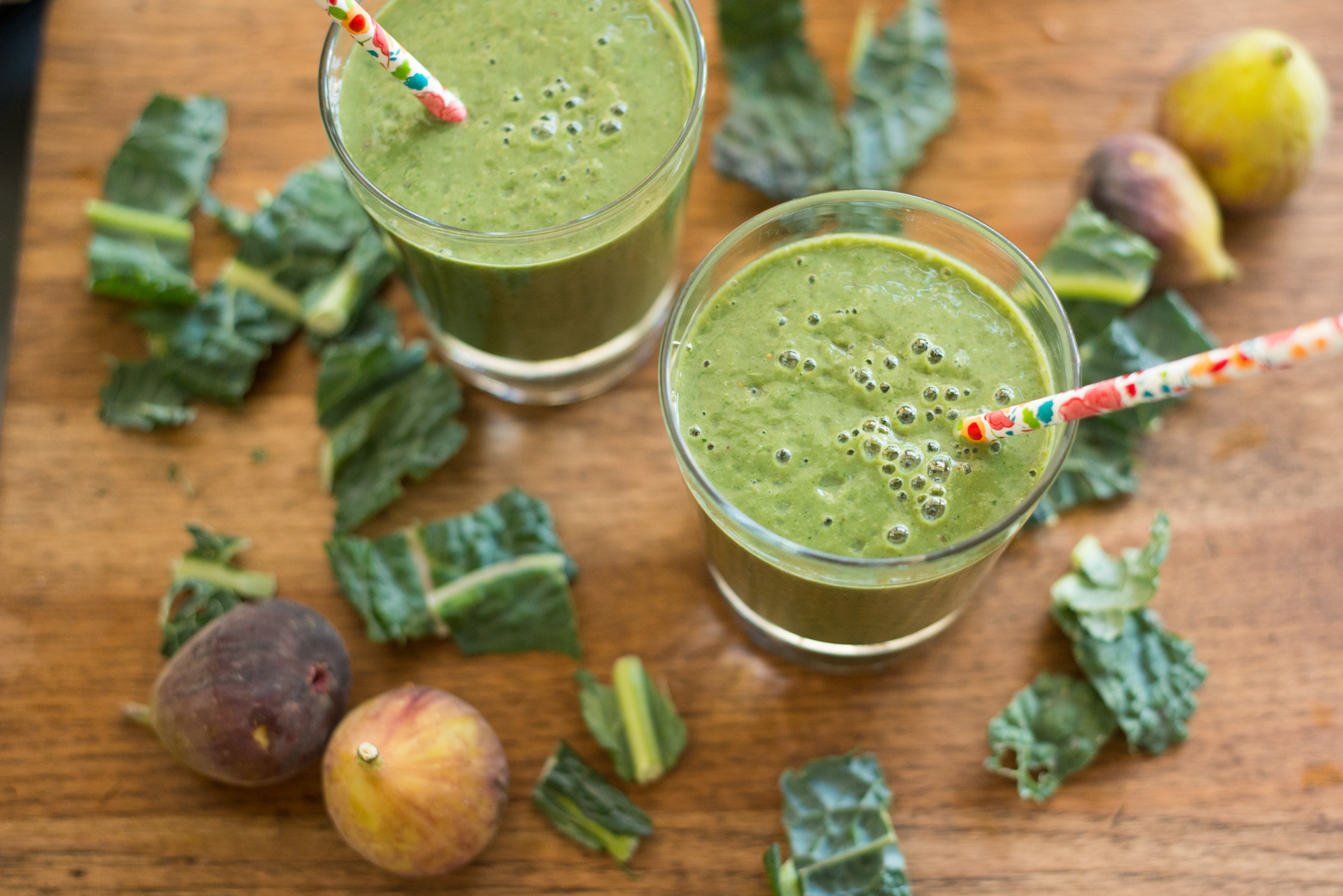 Type: Smoothies, Snacks
Author: Jennie
Difficulty: Easy
Prep Time: 10 minutes
Servings: 2 Smoothies
Ingredients
10-15 figs, quartered
2 cup milk or coconut milk
1-2 cup kale, roughly chopped
1 lemon, juiced
2 scoops Fitppl Green and Red Superfood
1/2 teaspoon turmeric
honey to taste
Directions
Combine all ingredients (save the honey) in a blender until smooth. Add more milk to make smoother, less to make it thicker.

Add honey to taste and serve as is, or cold.
Yum