This year, GMS participated in our first Food Blogger Cookie Swap. This is the swap's fourth year running, and it is a partnership for Cookies for Kids' Cancer, which means we're raising money to support an amazing cause and we're getting some cookies in the mail, too. It's a win-win. We baked cookies to mail to three food bloggers, and we received three dozen DELICIOUS cookies that we enjoyed over a couple weeks to get into the holiday spirit – and get ideas for cookies we can make next holiday season!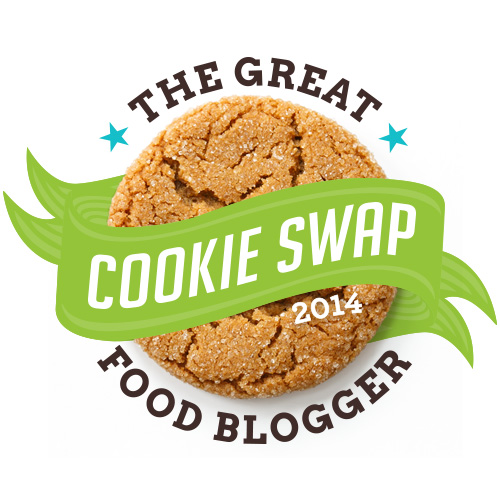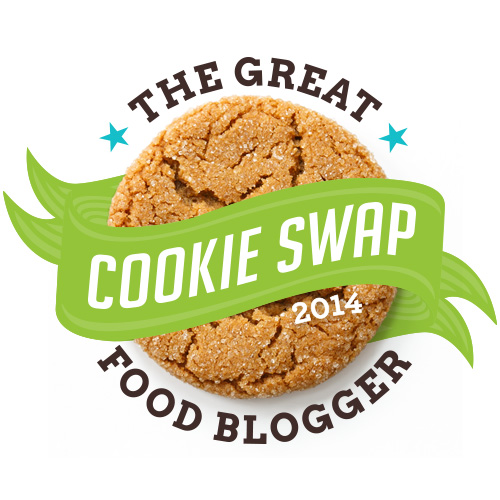 We were excited to be sending our treats across the country to spread some cheer this holiday season – it's fun to connect with food bloggers every now and then, and the holiday season is a great time to spread a little love and good cheer.
WE received cookies from the amazing bloggers at What's Cooking, Love?, Sunshine & Sweet Tea, and A Spicy Perspective, and they were all delicious and eaten right up. You should check out their posts today – they're a talented group of bloggers!
We created a new cookie for y'all that is sweet, savory, a little salty, and even is citrusy. It plays off of our basic cookie dough recipe, which we love because that means you can play with this recipe, too! Add whatever dried fruit, nuts, chips, zest, or spices you want, and the possibilities are endless.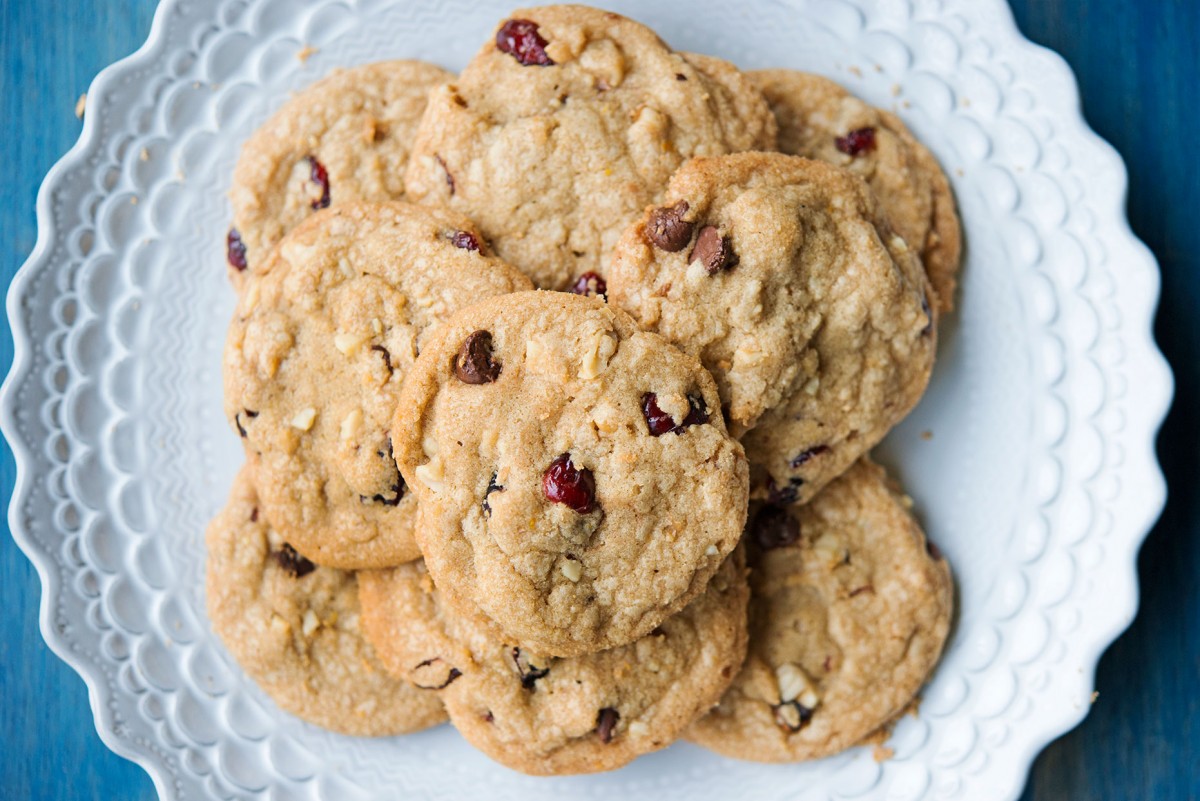 Oven temperature: 350 degrees
Ingredients:
1 cup sugar
1 cup brown sugar
1 1/3 cup butter or coconut oil
2 eggs
1 tsp vanilla
3 cups flour
1 tsp salt
1 tsp baking soda
1/2 tsp cinnamon
1 tbsp orange zest
¾ cup cranberries
¾ cup walnut pieces
¾ cup chocolate chips
Directions:
1. Turn on your oven. Combine sugars and coconut oil and cream until light and fluffy, about 4 minutes.
2. White the sugars/coconut oil is mixing, in a separate bowl, mix together flour, salt, baking soda, cinnamon, and orange zest. Set aside.
3. To your creamed sugar/oil, add eggs one at a time, and then vanilla.
4. Now, add your dry ingredients to your wet, and mix well.
5. At this point, you're going to mix by hand if you've been using a mixer. Add in the cranberries, walnuts, and chocolate chips and hand-mix until incorporated in the batter. If you want more or less add ins, go for it – this ratio worked for us, but I love a loaded cookie!
6. Place cookie dough onto a baking sheet; we use a jelly roll pan, and do one dozen per tray – about a tablespoon or so of dough. Again, make smaller/larger based on your preferences.
7. Bake for 10-12 minutes, then remove from oven and transfer to a cooling rack. Serve warm with milk or coffee.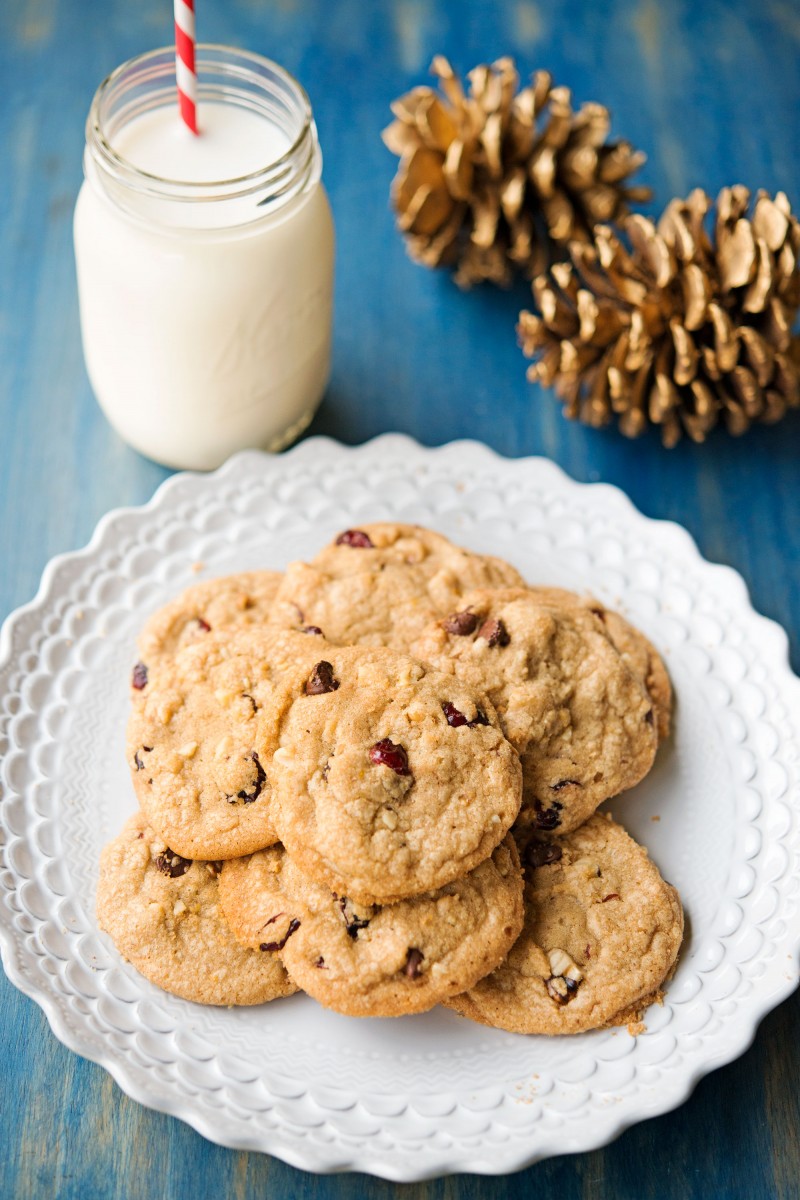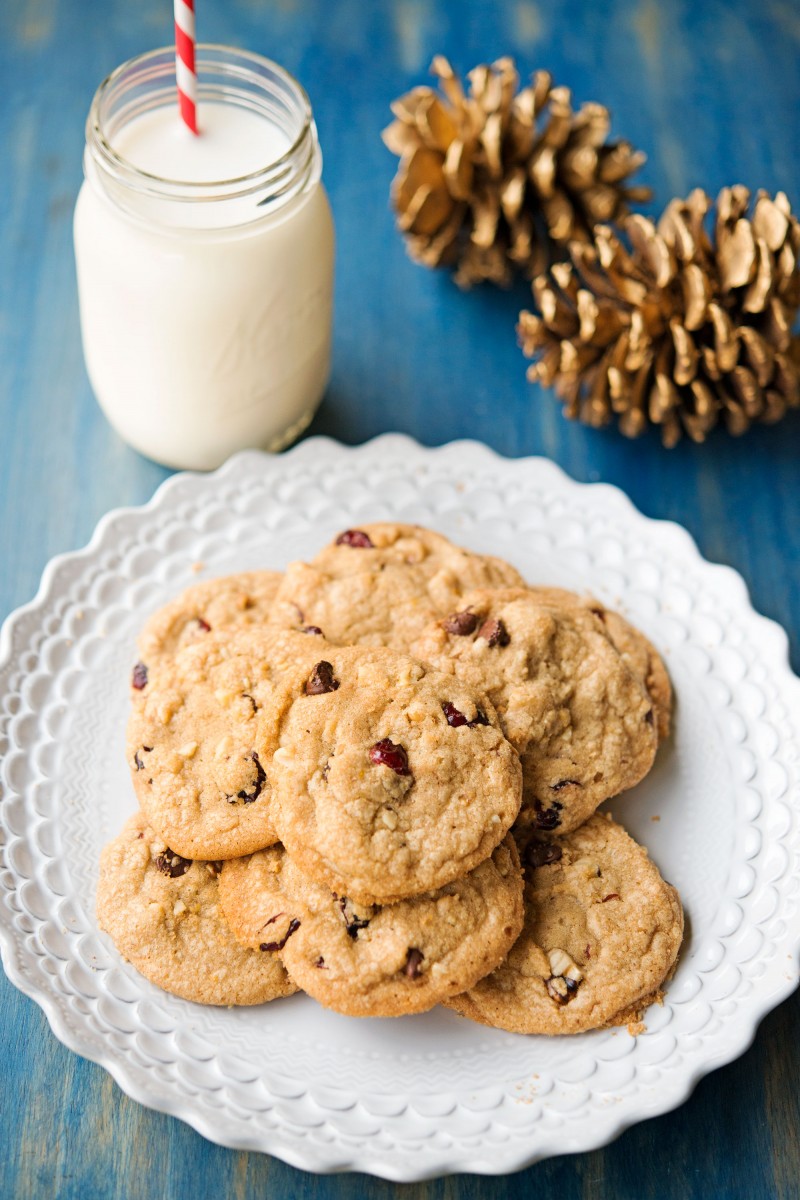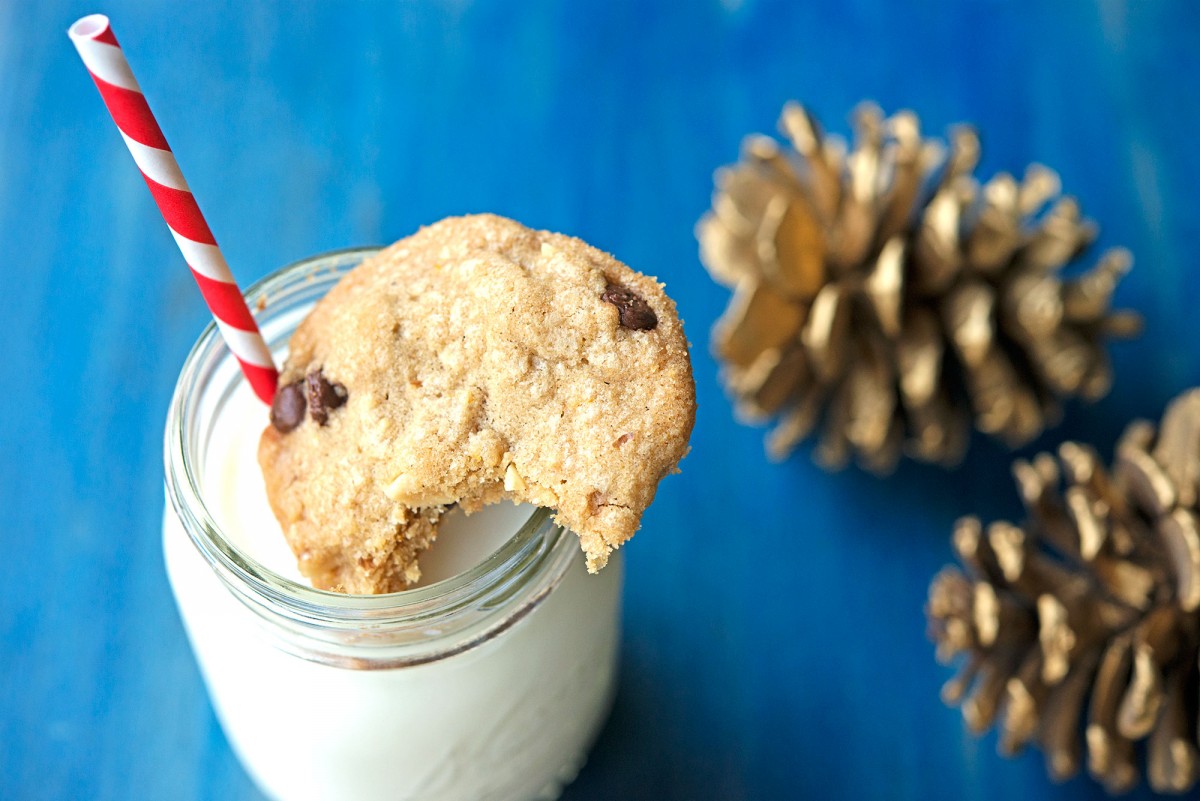 We hope you'll stop by tomorrow…we might have some more treats in store for you as we get closer and closer to Christmas and know that everyone has some last minute holiday shopping to do!
[addtoany]
Yum