If you're like me, you probably buy eggs every week at the grocery store, regardless of whether or not you need 'em for anything. They're a staple that I like to have on hand for baking, breakfast, or thickening a cheese sauce (another post for another time!) Sometimes though, you don't find a use for them, and before they go bad, you want to hard cook them so you don't waste them. That's where egg salad comes in.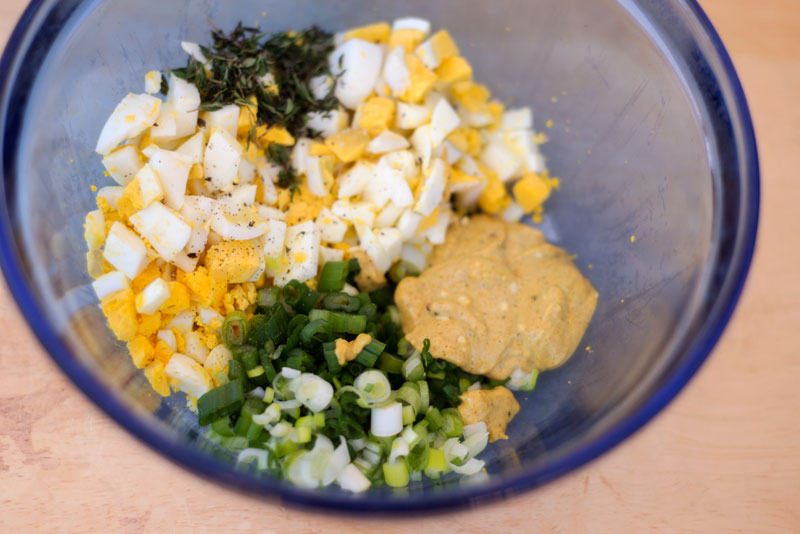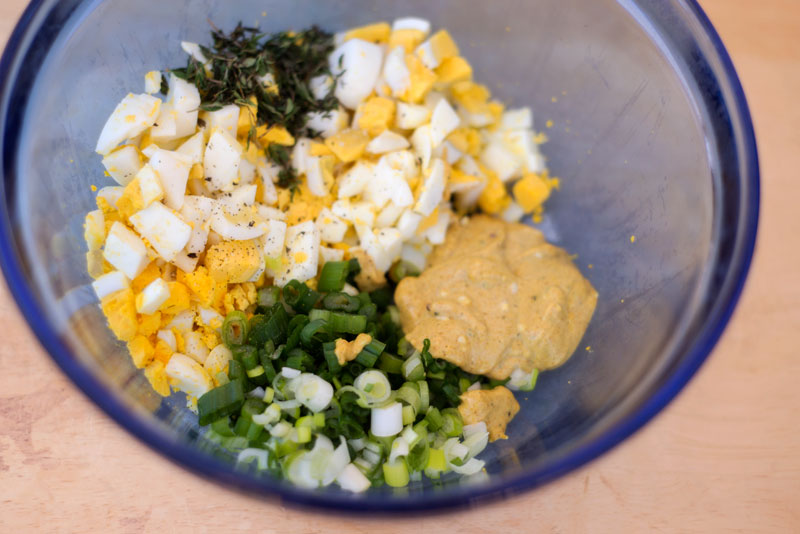 First off all, you need to hard cook your eggs – I prefer to hard boil them. Take a pot, and just cover your eggs with cold water. Bring to a boil, and then remove from heat and let sit covered for 15 minutes. Then, rinse under cold water and store until ready to use.
To make your egg salad, shell your hard boiled eggs, and dice them. Then dice your green onions, and roughly chop your thyme. Next, mix your wet ingredients: put your mayo, curry powder, and lemon juice in a bowl and stir. Add together with your dry, and then salt and pepper to taste.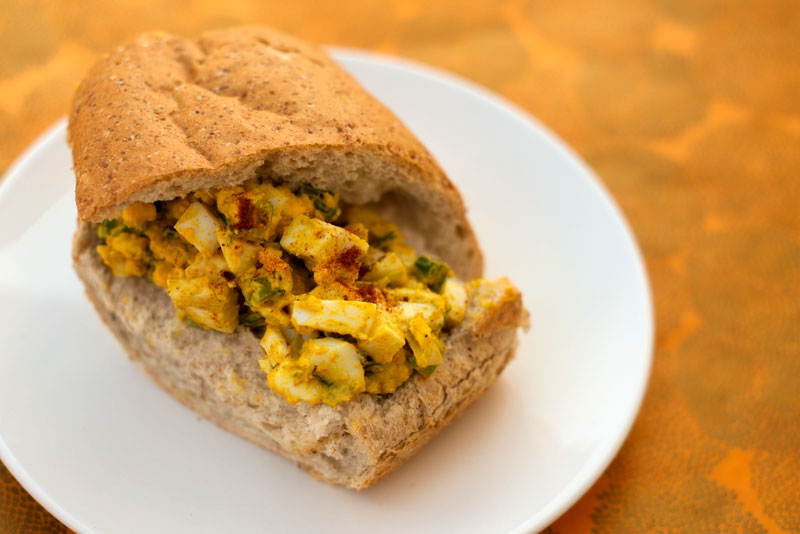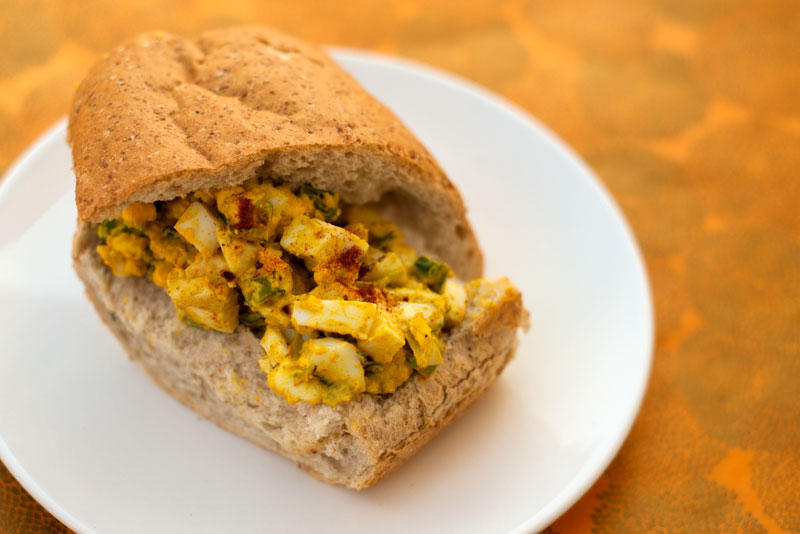 Serve on crusty bread with a sprinkling of paprika and avocado slices, if you want! Get the full recipe here.
What spices do you put in your egg salad?
[addtoany]
Yum