January's Cucina Fresca challenge was based on a few of our challenge goals:
1. Cook fish
7. Try our luck at sauces, from different ethnicity's and with different bases
12. greens, greens, greens!
25. Seasonal vegetables
Our main ingredient? Mustard. We used it in two of the recipes that we cooked this month. What did we not use the mustard in? The orzo we had as our side.
****
We stood in the grocery store, buying under ten items (which I think has never happened before in the history of Jennie/Corelyn shopping.) We were passing by the cheeses, when Corelyn said, "I don't think we need cheese for anything we're making." Now, to most people this would be acceptable, but I immediately made a face, which Corelyn could only interpret as horror. "Well, we could add cheese…to…the orzo?" And that's exactly what we did. After scouring the cheeses, we decided upon a soft cheese, then upon a crumbled cheese, and then, Eureka! Fontina.
Now we usually want our recipes to be easily adaptable, so you can use any cheese that tickles your fancy. But in this case, we highly recommend the Fontina. It was perfect in this recipe!
Prep time: 10 minutes
Cook time: 12 minutes
Servings: 4
Ingredients:
8 oz orzo
4 oz fontina or your favorite cheese
3 tbsp olive oil
2 1/2 garlic cloves
1/2 onion
6 small OR 3 large carrots
2 medium zucchini
Directions:
1. Put water on to boil. When boiling, add orzo and cook to box directions.
2. Meanwhile, mince/food process carrots and zucchini
3. Put a frying pan on with 3 tbsp olive oil. Heat to medium-low. Saute onion and garlic.
4. Add carrots and zucchini
5. Drain orzo, and add to frying pan. Saute 2-3 minutes
6. Add salt and pepper to taste. Add fontina. Mix well.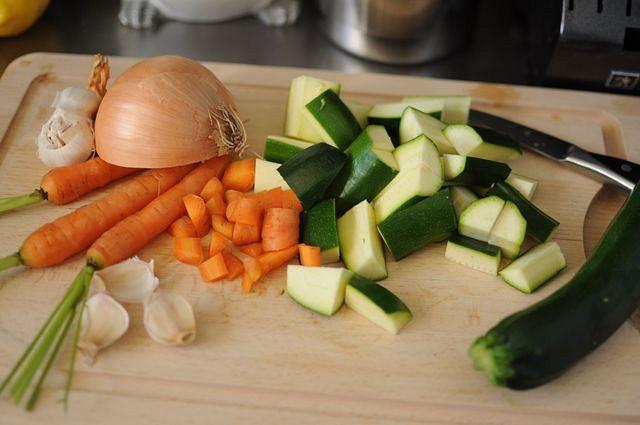 We wanted to create a pasta side that could be eaten hot or cold, almost like a pasta salad. So we added zucchini, carrot, onion and garlic.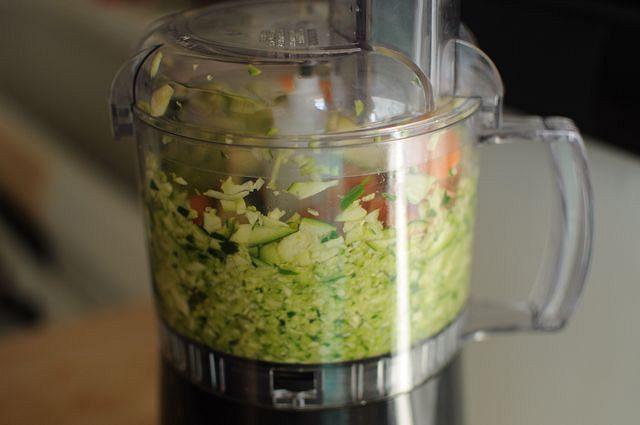 And since we're a little lazy, we let the food processor do the work and dice those carrots and zucchini pieces for us.
While the orzo is boiling, saute the onions and garlic in oil. It seems like all our favorite recipes begin with this step!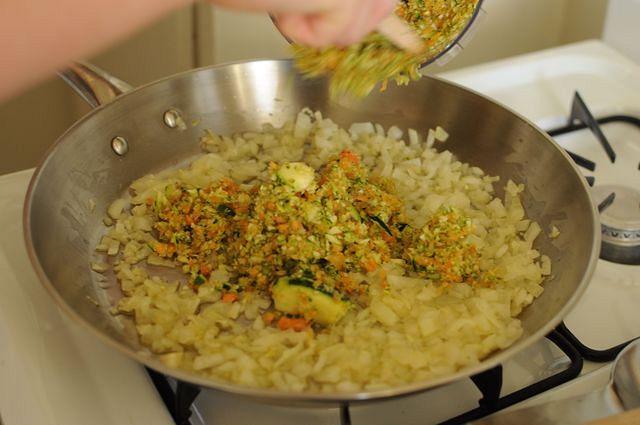 When the onions start to turn translucent, add the diced vegetables.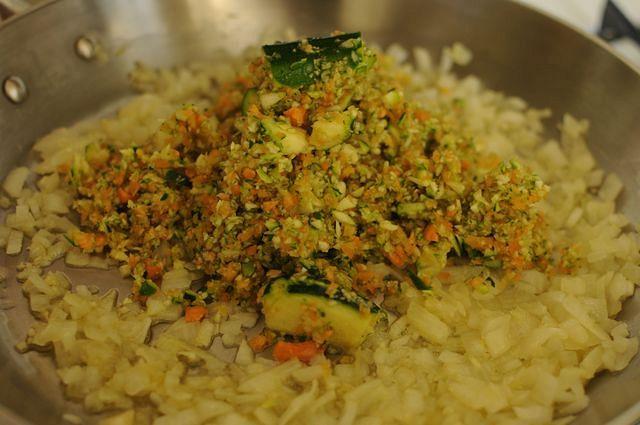 Stir and cook for 1-2 minutes over medium heat before mixing in the cooked orzo. Keep it on medium heat while you stir it all together to combine.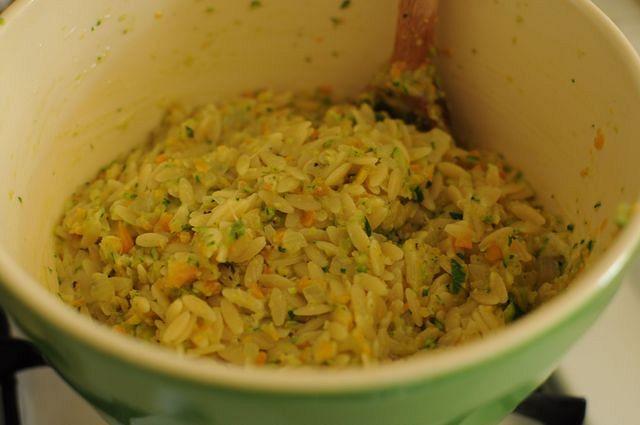 We mixed half the shredded fontina into the orzo, and reserved the second half to sprinkle on top.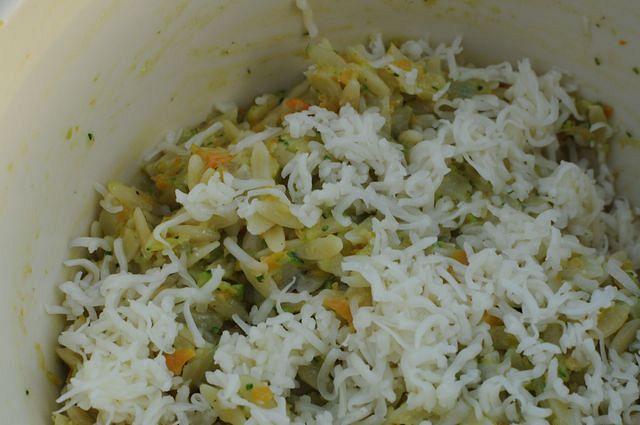 Voila! Heaven in a bowl.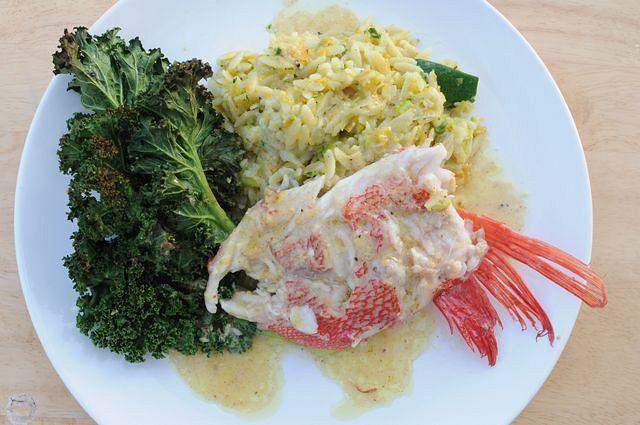 Delightful as part of this meal!
Things we learned: 1. a delicious new orzo recipe. This could easily be adapted using whatever vegetables you have on hand/in season. 2. Orzo is pronounced like "ord-zo". 3. Fontina is a sorely underrated cheese, and sometimes difficult to find in the grocery store. But don't despair! It's probably just buried under that pile of Gouda…
[addtoany]
Yum