Two of our recipes that we had left were the ever-elusive Marmalade Muffins. Once in the grocery store, I remembered that this recipe was on our list, and purchased the only non-high fructose corn syrup orange marmalade in the store which cost me five bucks. Upon arriving home, I read the recipe: it was not called Marmalade Muffins because they contained marmalade, oh no. They in fact contained oranges. Now, being that we have an orange tree in our front yard, I refused to buy oranges, was waiting it out for the tree to get ripe. Which they now are. It didn't matter though, because Corelyn was gifted oranges and so in the end we used hers.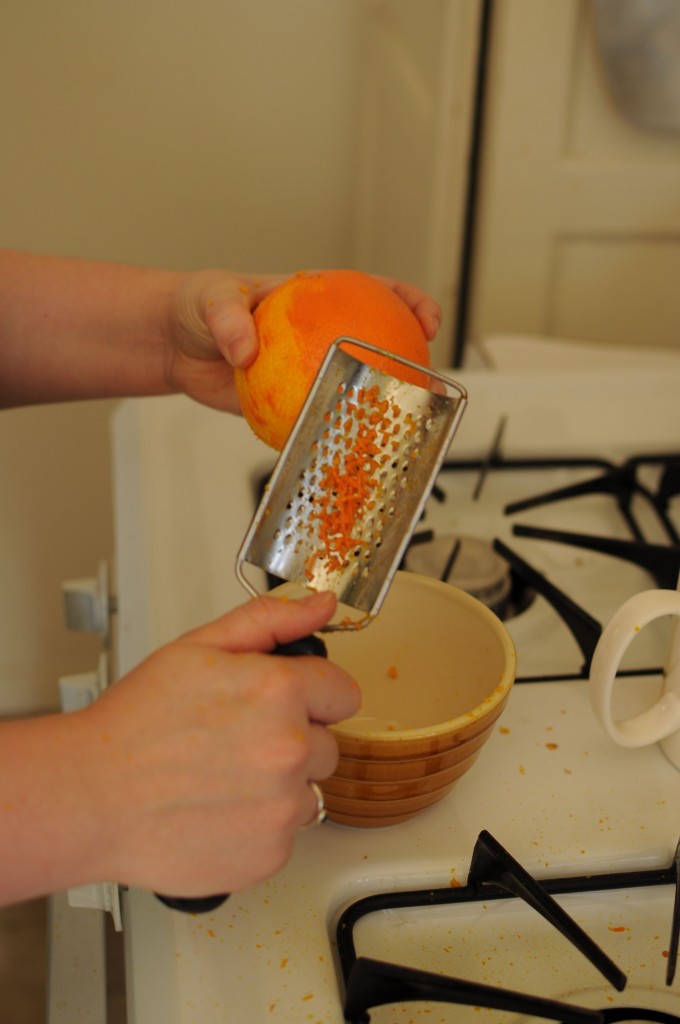 Zest two oranges. Assess the evidence of murder by zesting that is covering your stove top.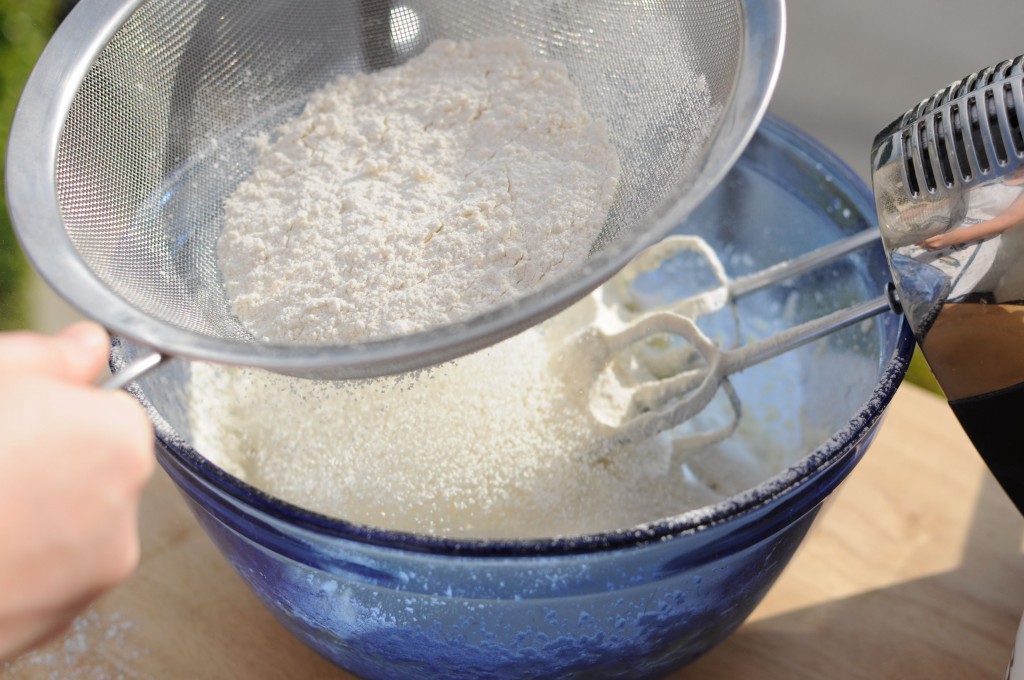 Now, our friend MAC can't have gluten, and also can't breathe it in (did you know that breathing in things is a form of digestion? Take that! Gross.)
Anyways, as you can see there is quite the cloud of flour here, and since we had invited her to our holiday party, we thought it prudent to make sure we did not poison her while she was over. So we set up shop on my back porch, TV-table, extension cord to the mixer, and closed the door, making it snow in the back courtyard.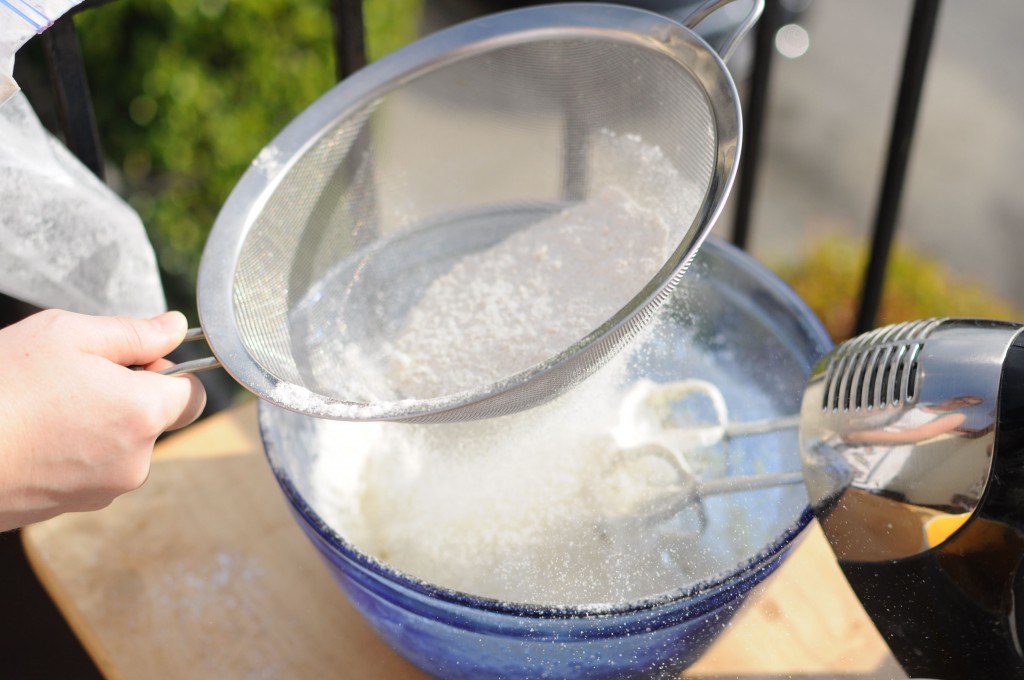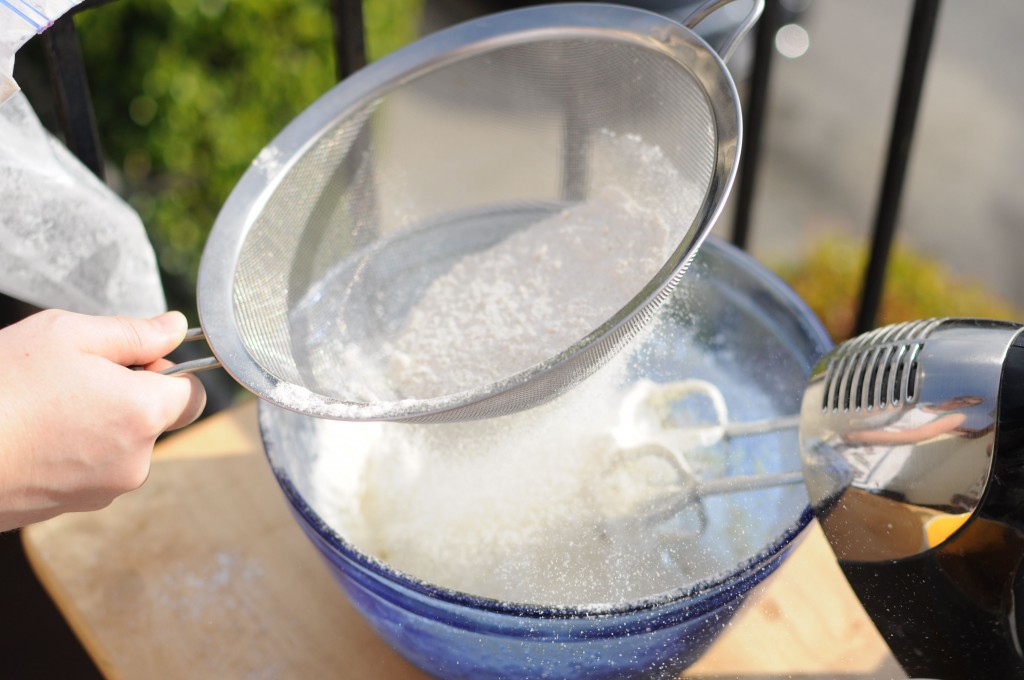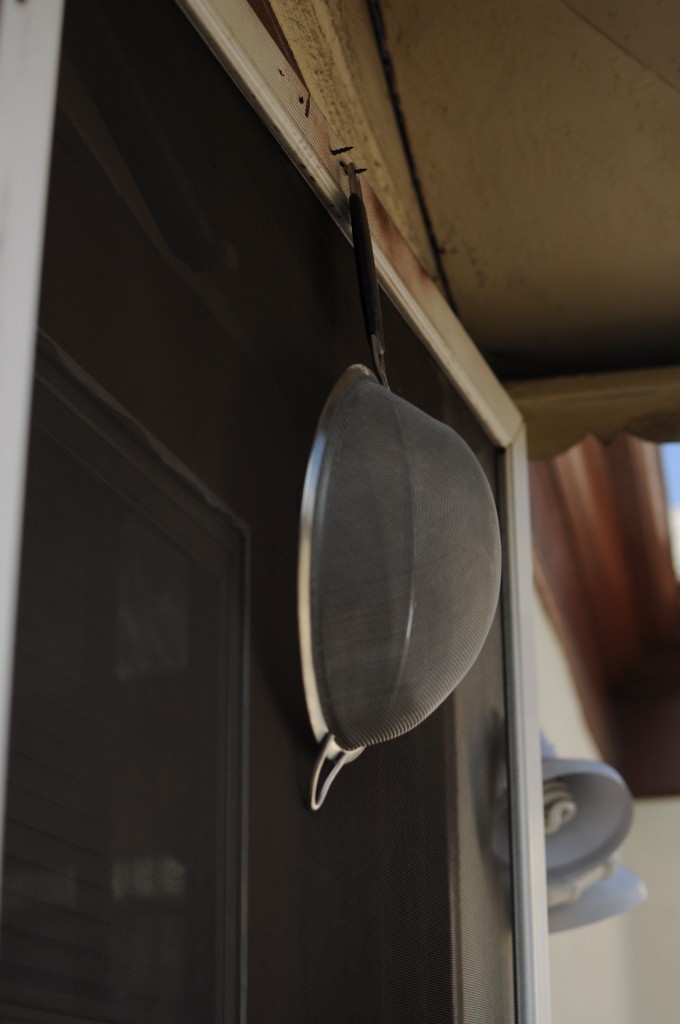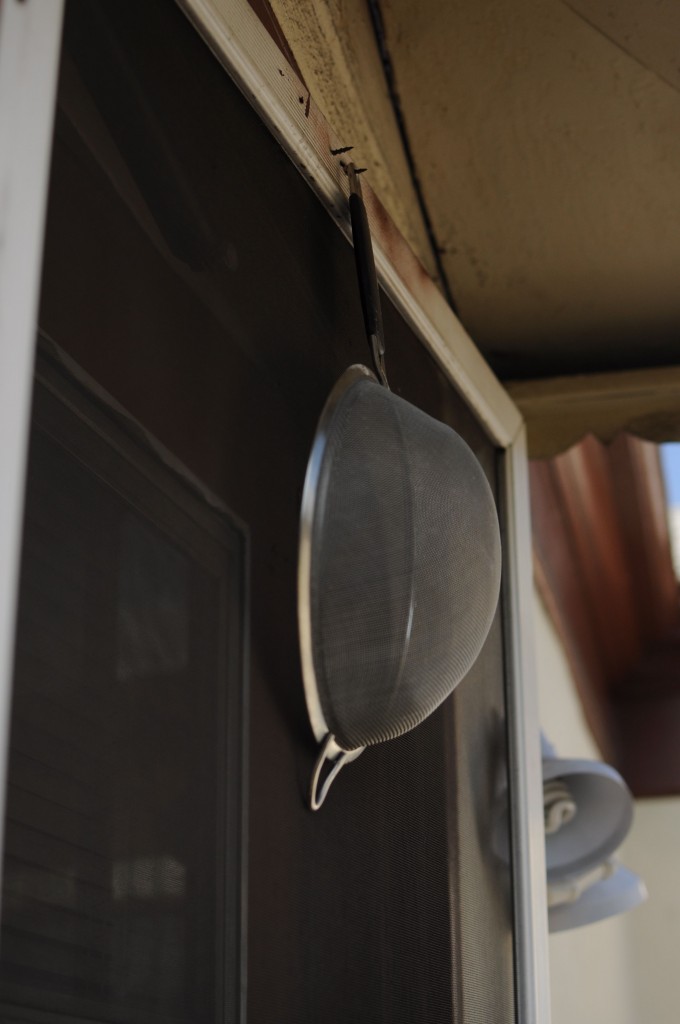 Somewhere to hang out make-shift sifter!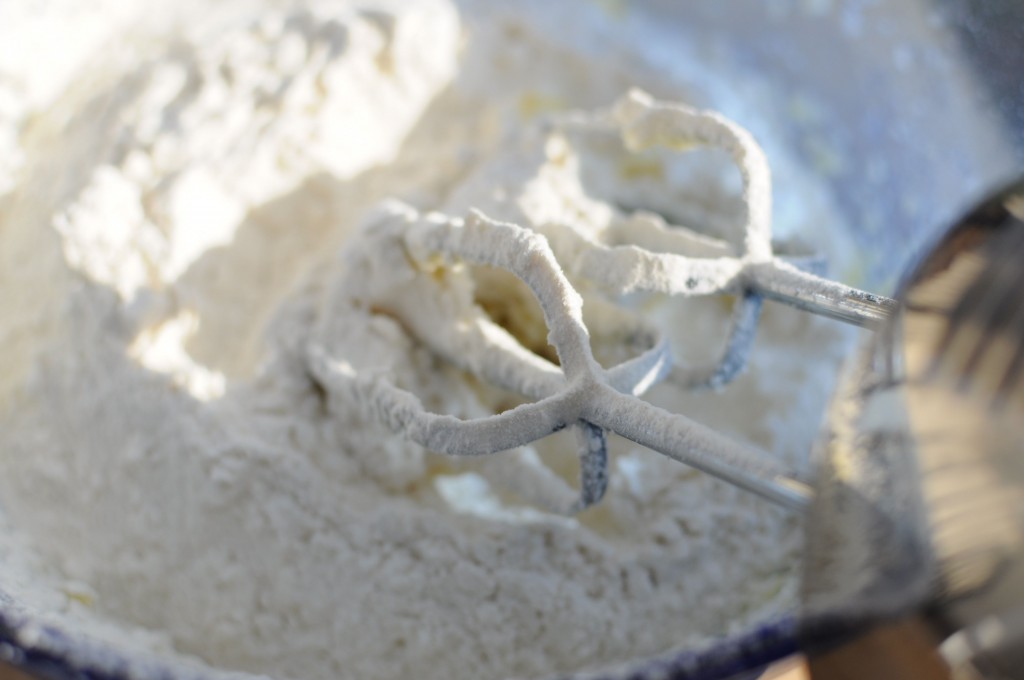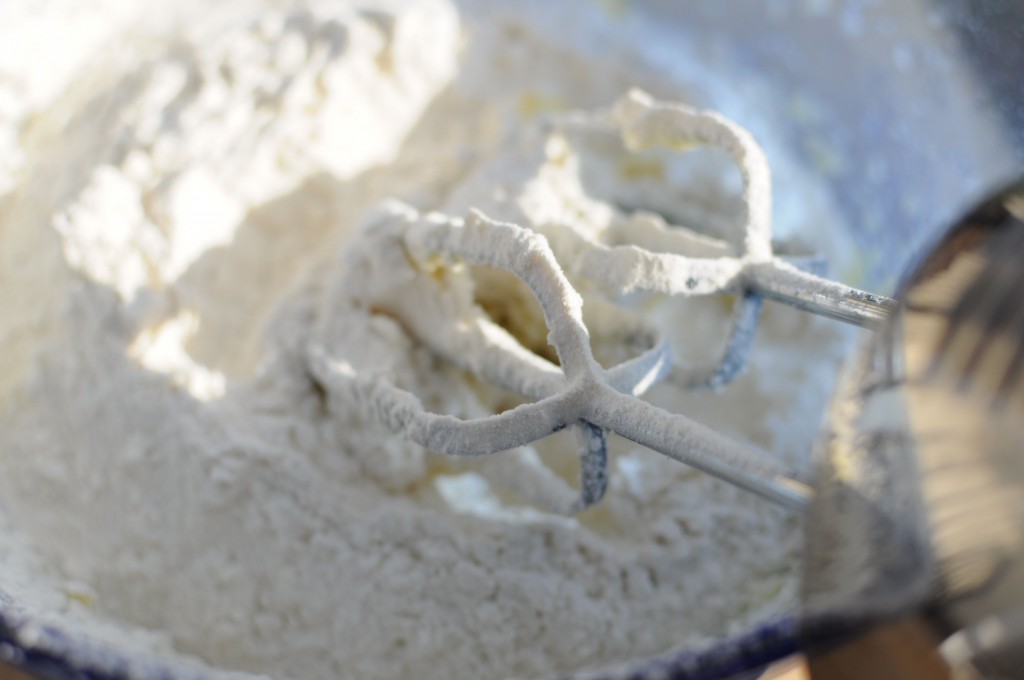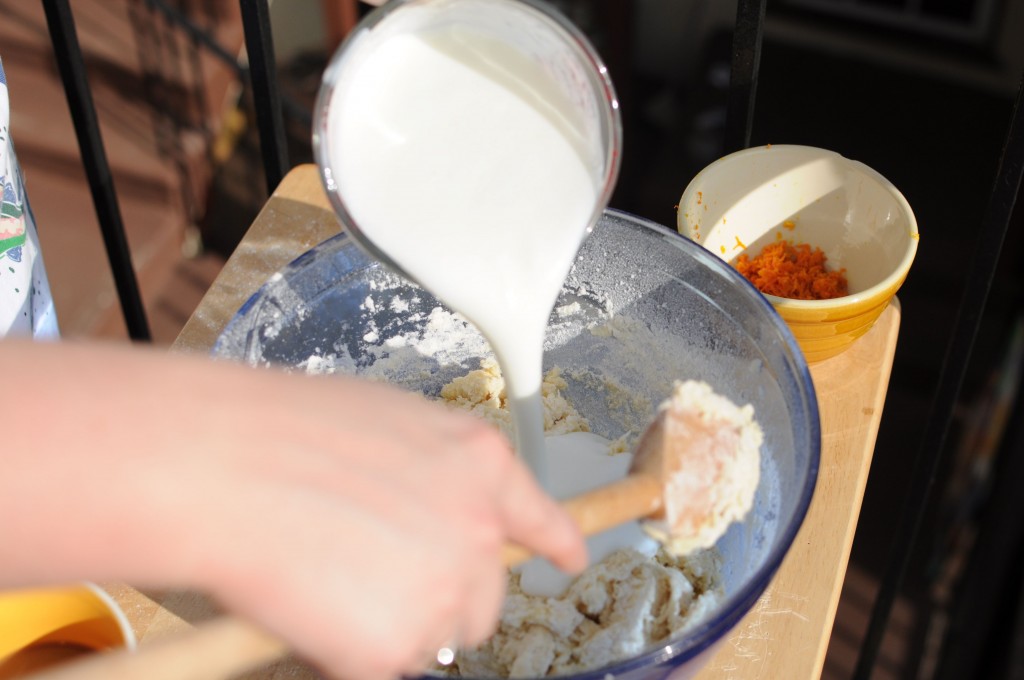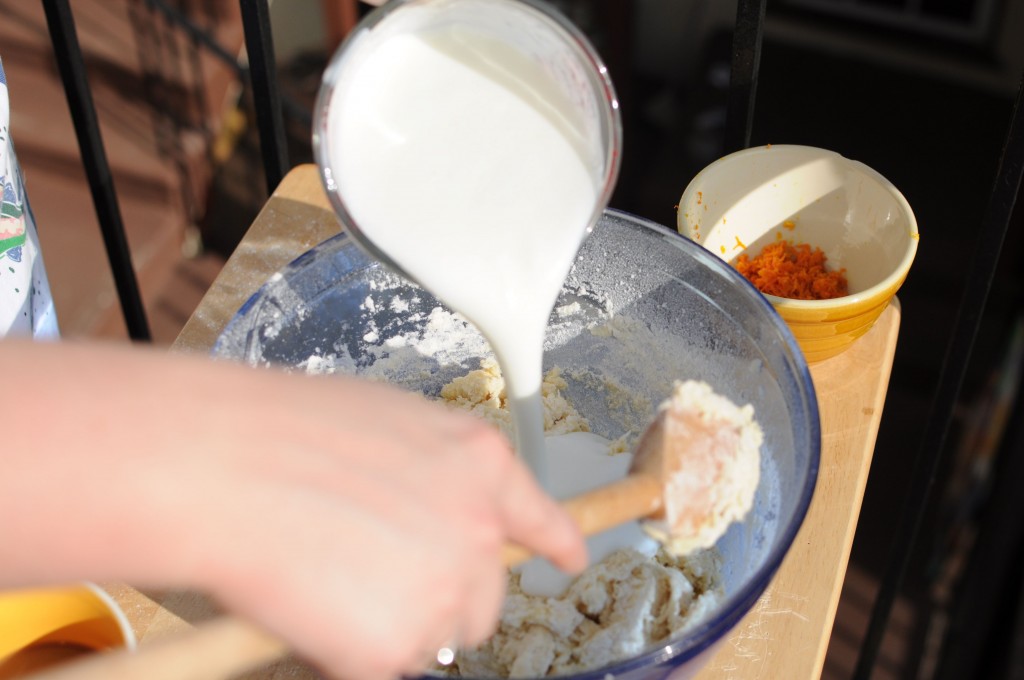 Pour in some delicious buttermilk. We sprung for some real buttermilk this time.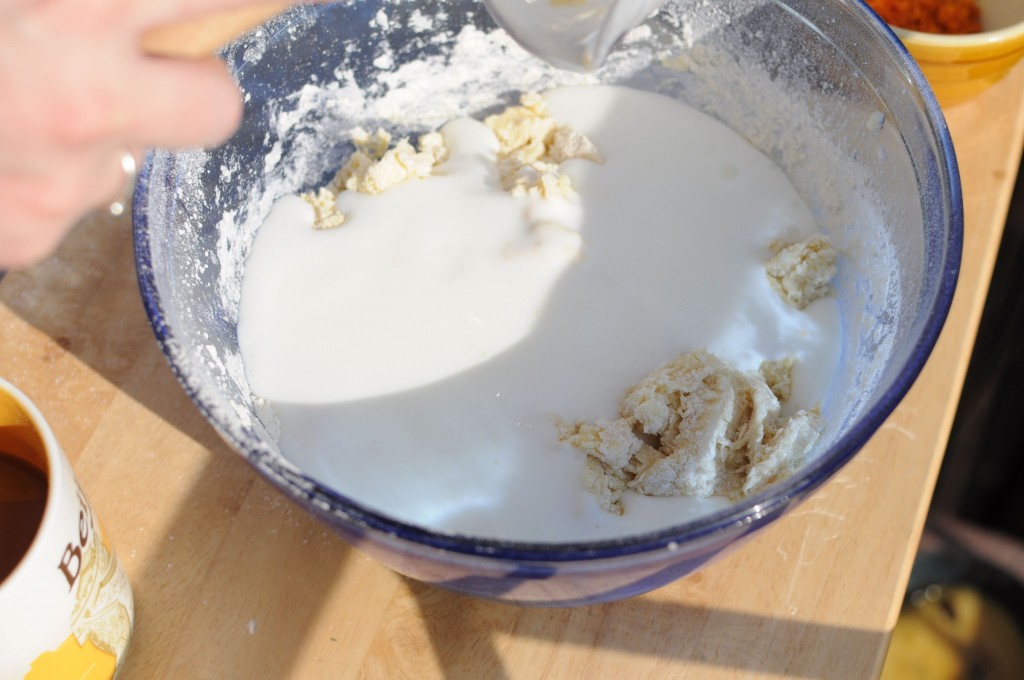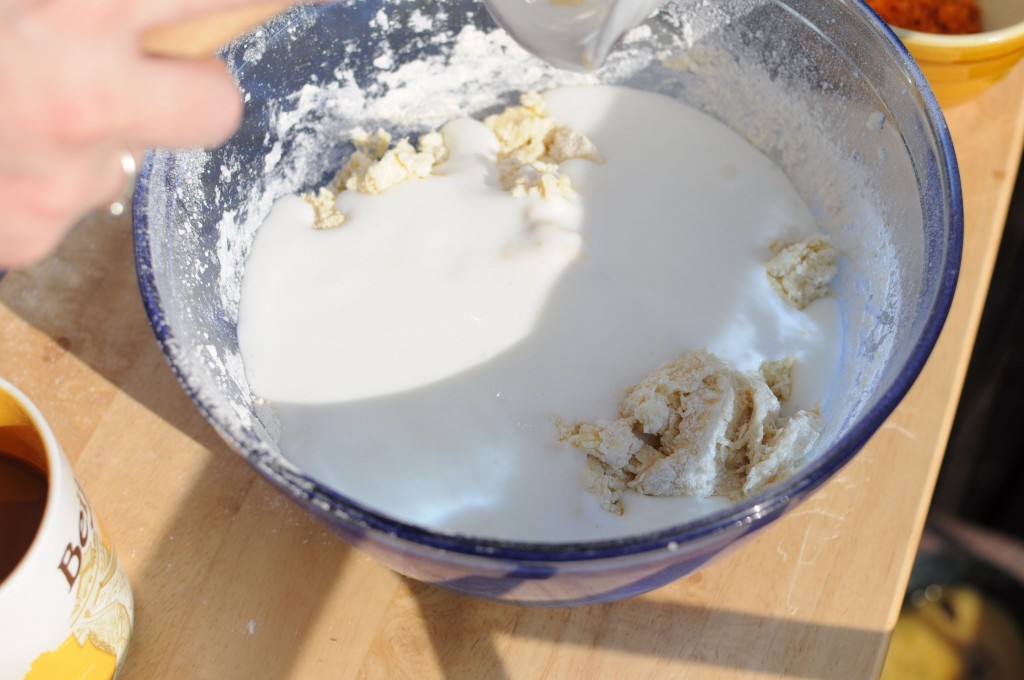 Mmmm, buttermilk.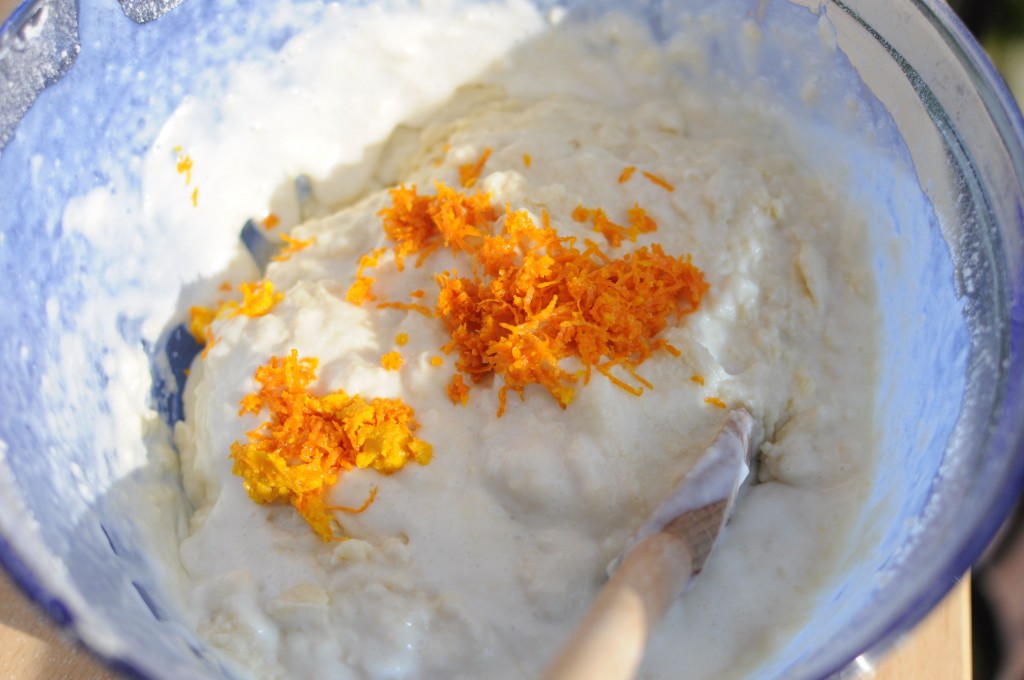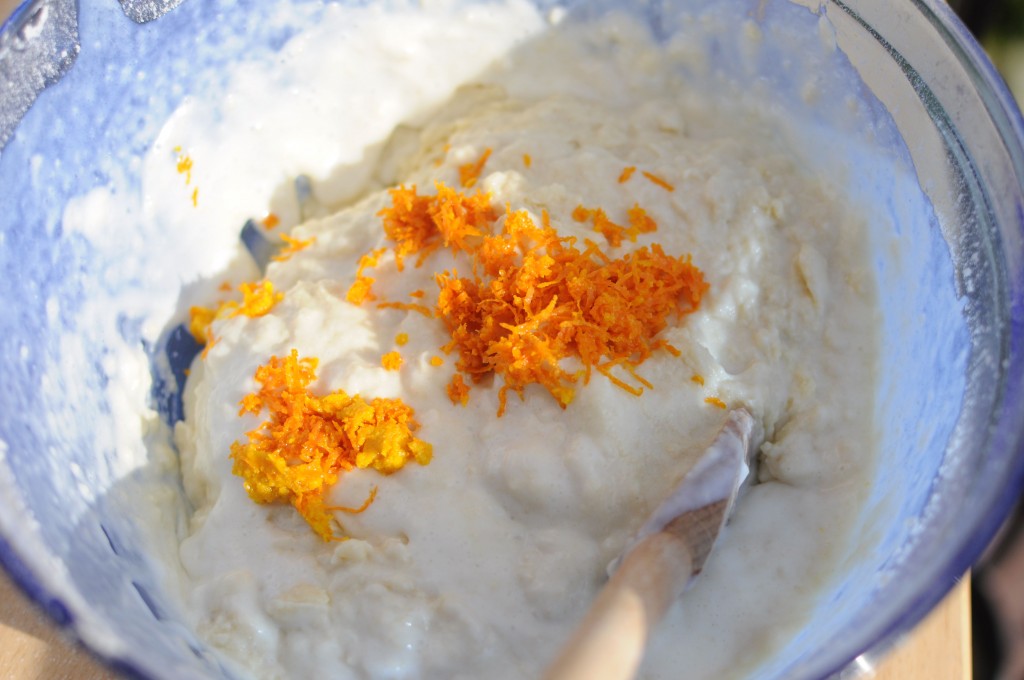 Add your zest, and smile because you know these muffins are going to be killer.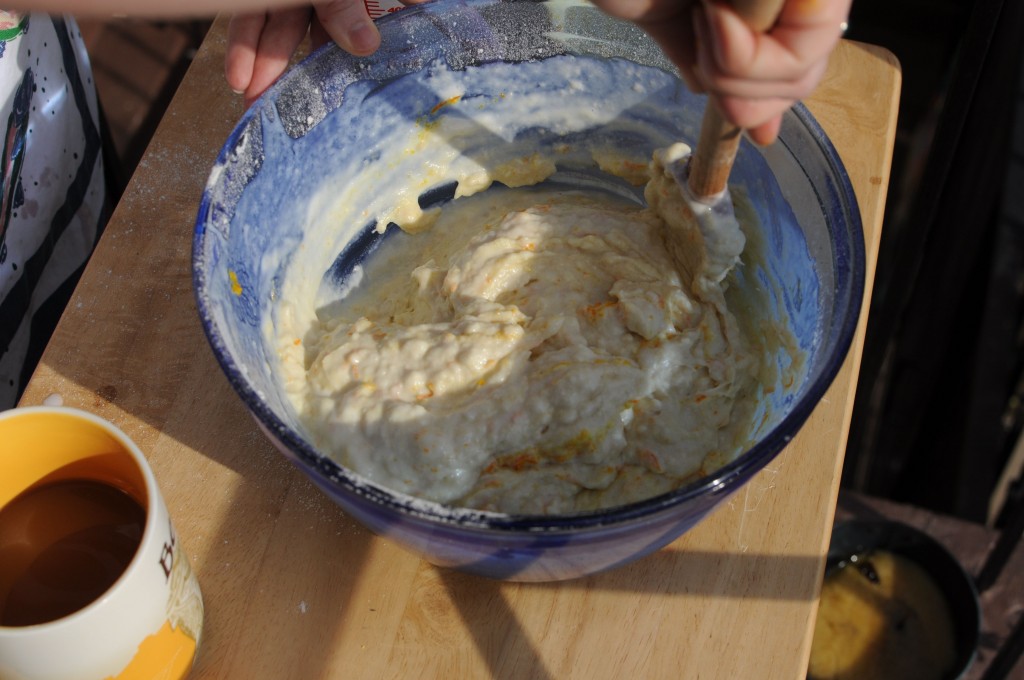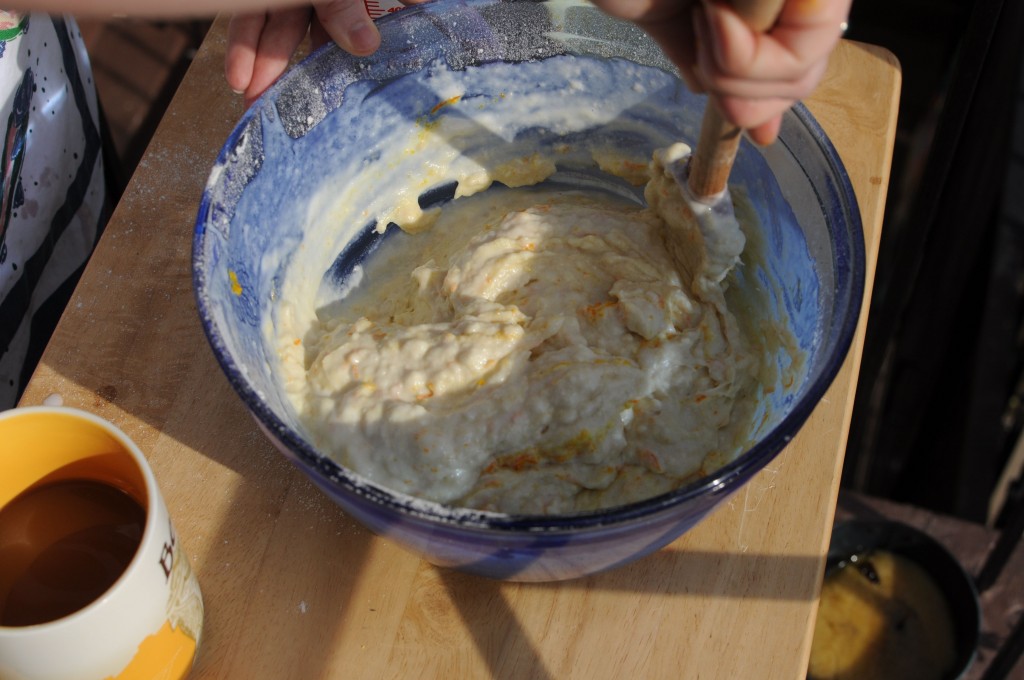 Mix it all up, but not too much, because you don't want the muffins to be tough, as PW says.
We let the muffin mixture chill for a while, because PW says they are better served warm (which was true.) So when we were close to guests arriving, we pulled out the dough.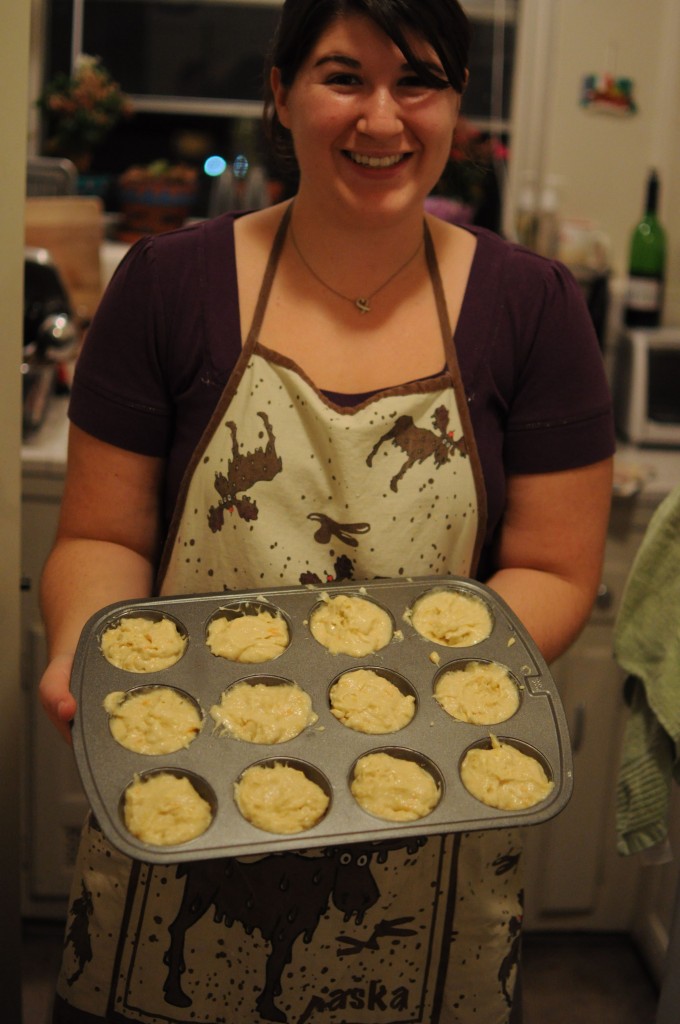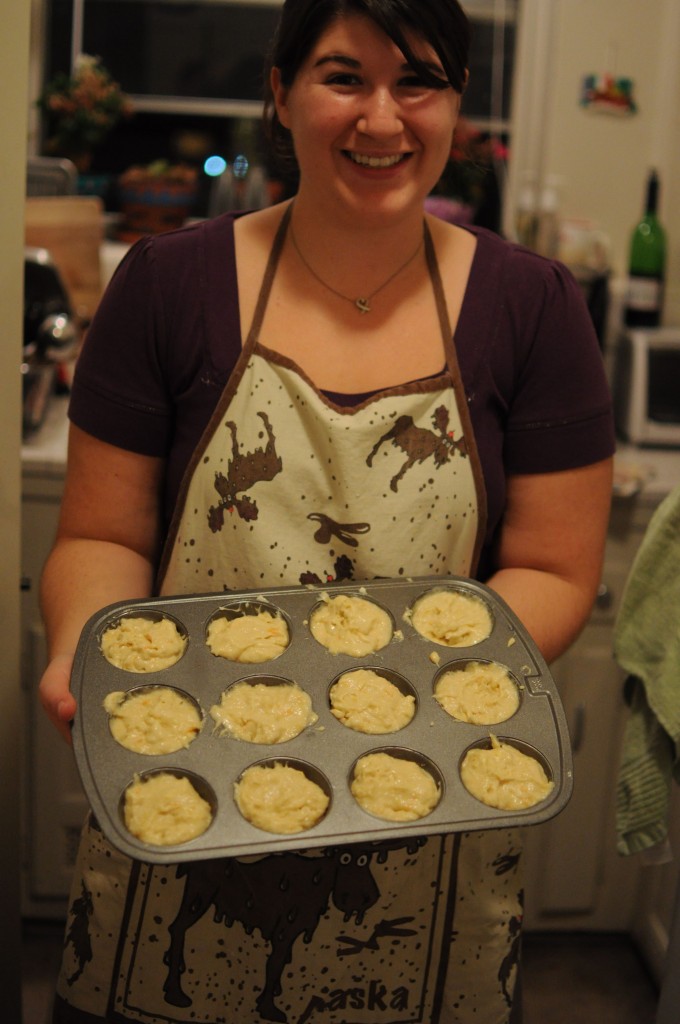 Fill your muffin tins. We don't have a mini muffin tin, as PW calls for, so we used a regular sized muffin tin.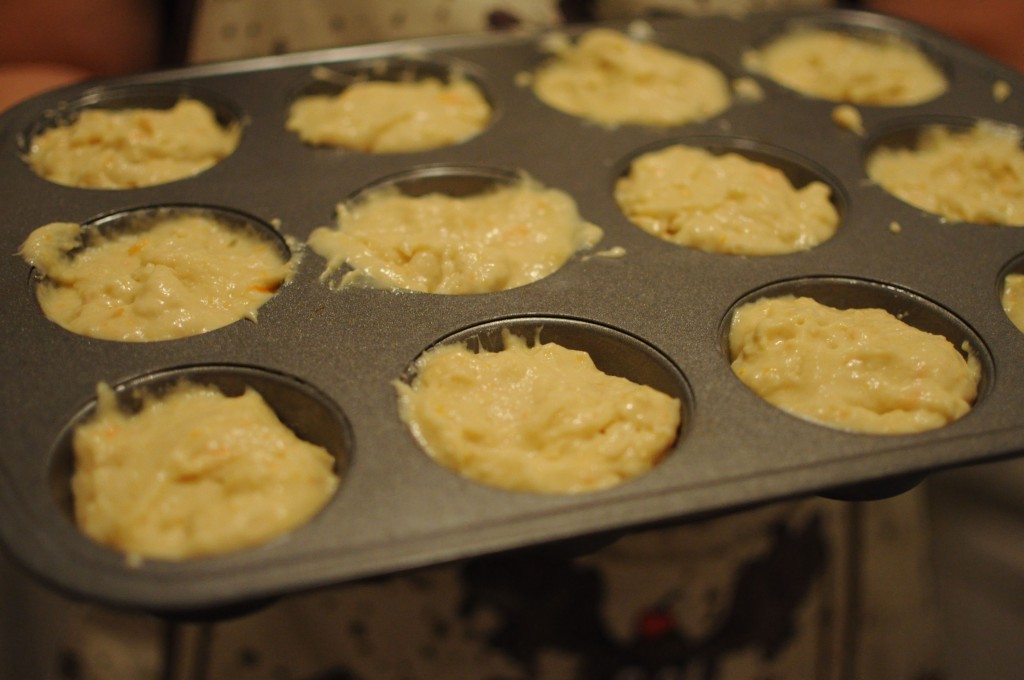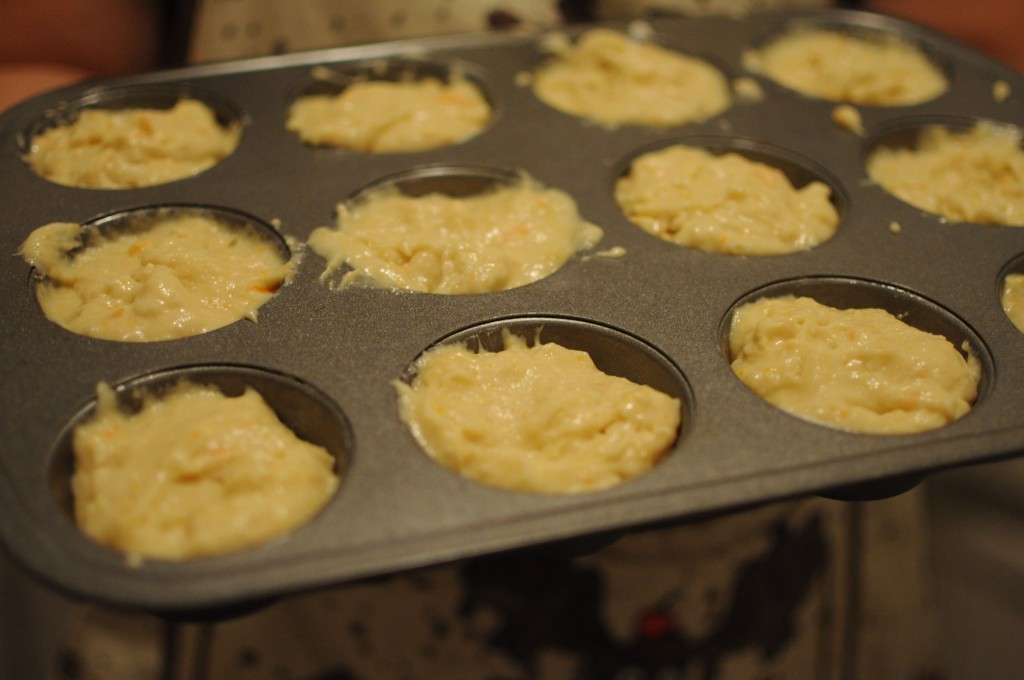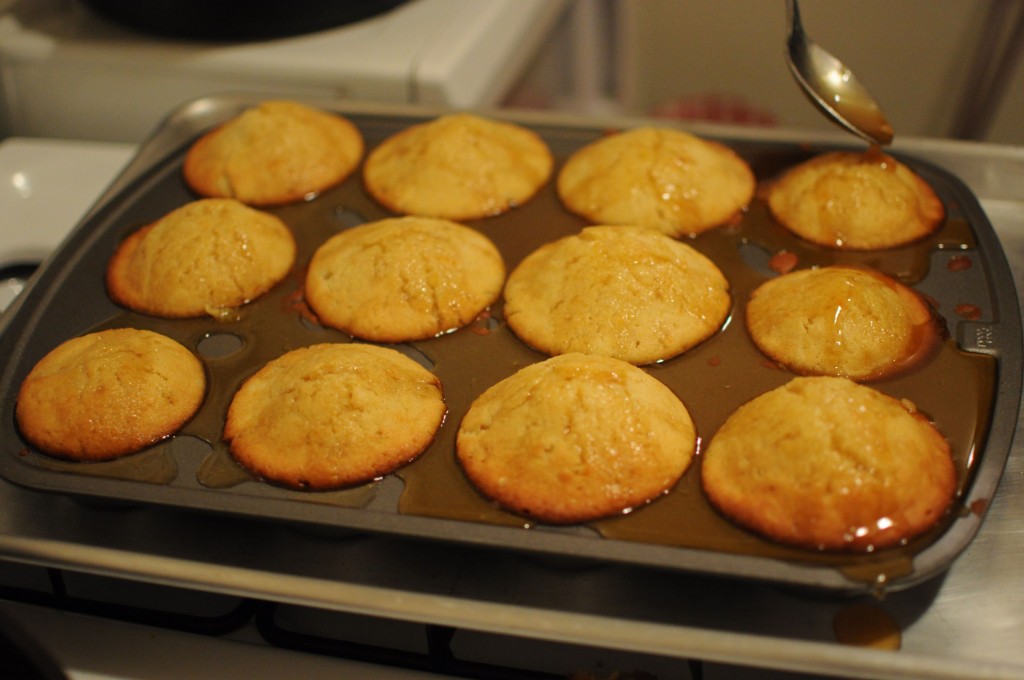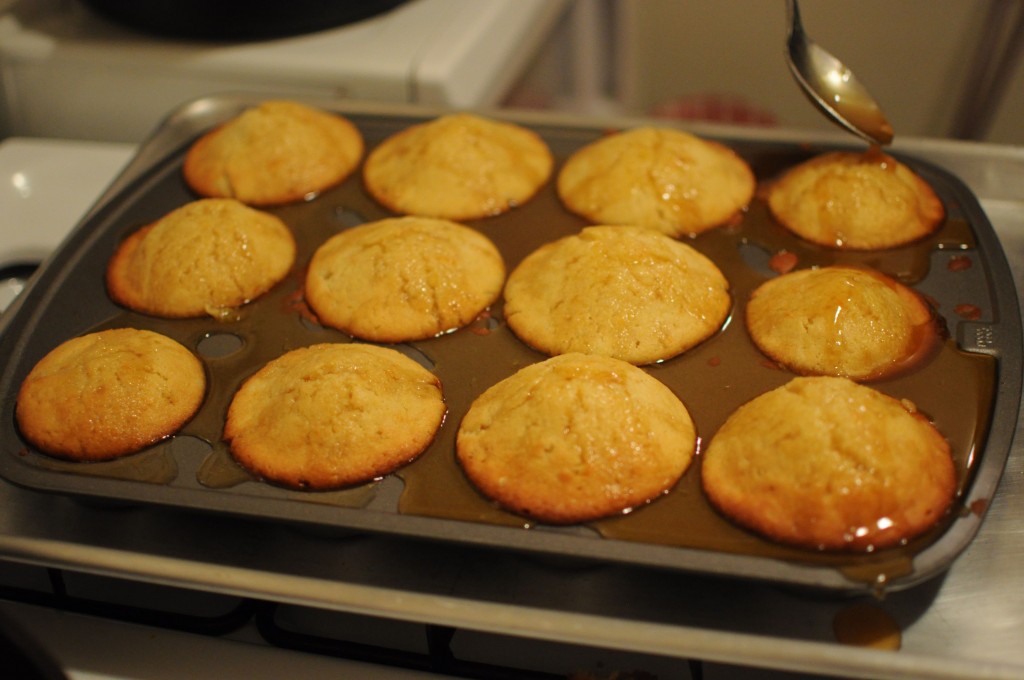 Stick 'em in the oven, and then when they come out, cover them in orange juice and brown sugar glaze. Delicious.
Let them soak for a few minutes, then pop 'em out. Serve. Prepare for everyone to love you forever.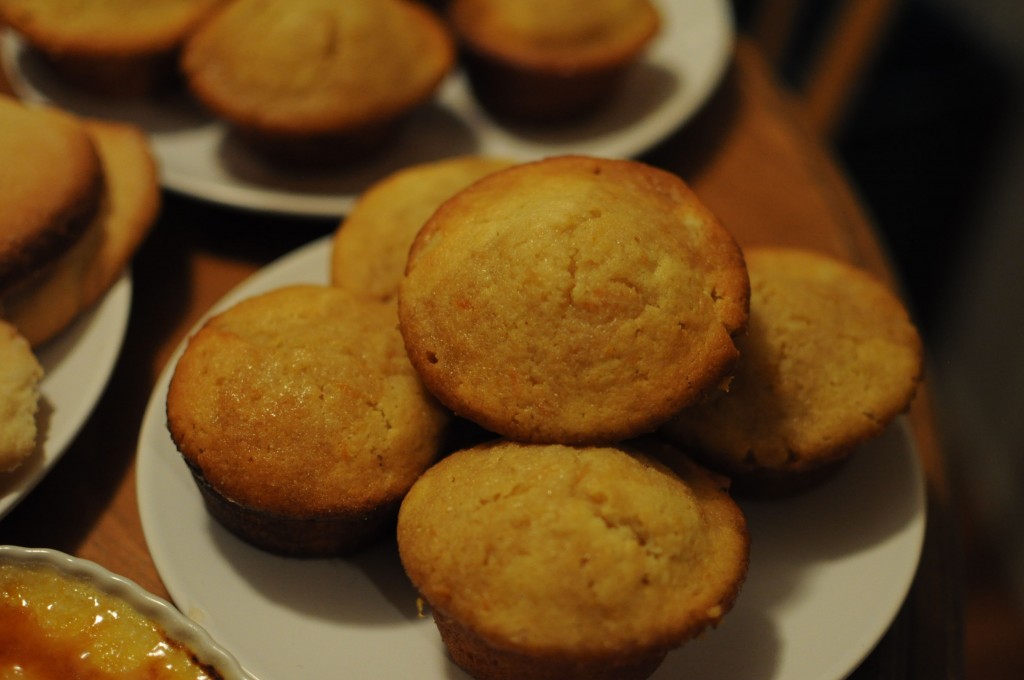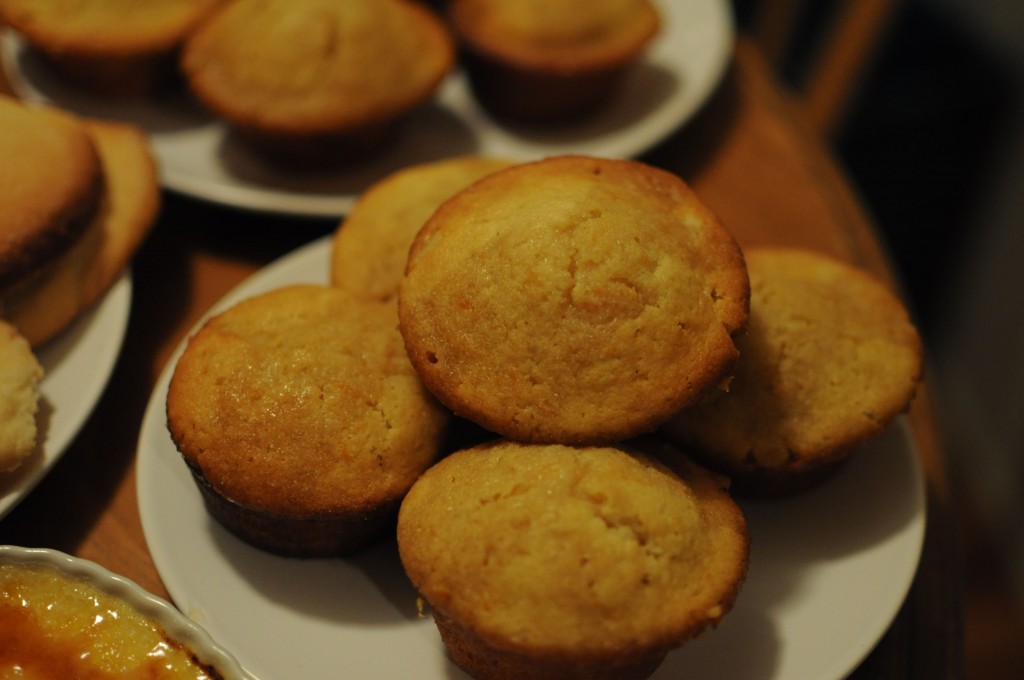 These disappeared quickly, and they were the only recipe that made how much it said it'd make. 12 muffins. But we DID half the glaze, since we are learning that we end up having left over frosting/glaze/etc.
——————————–
After we finished with the muffin mix, we moved on while it chilled to the sugar cookies.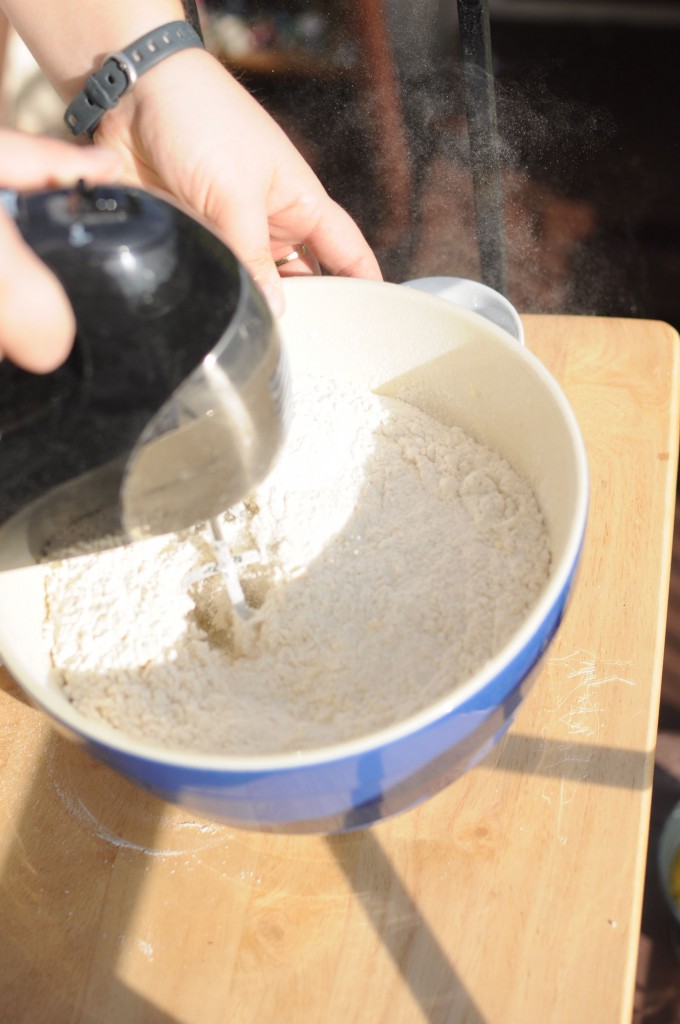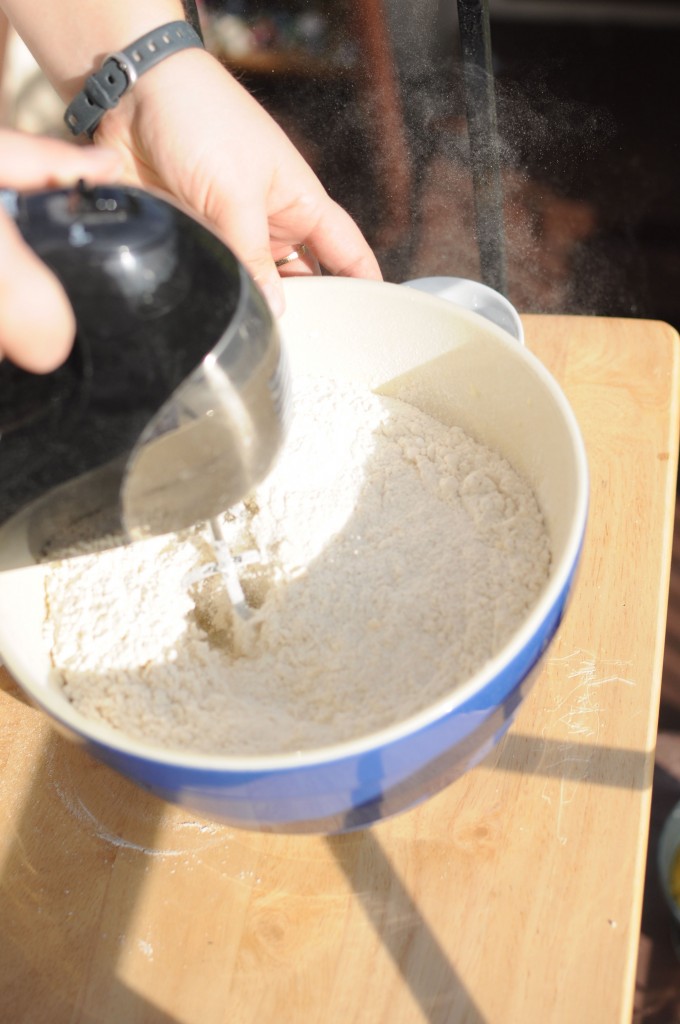 Look at that flour-cloud. Just look! This is why you mix flour outside if you have a friend coming over that can't eat flour…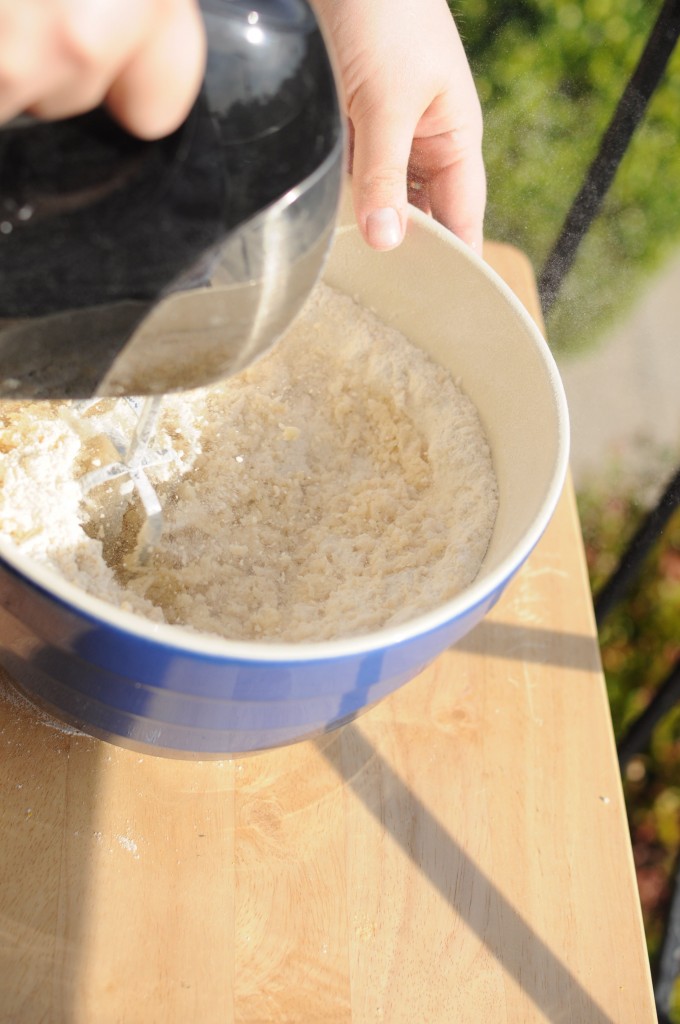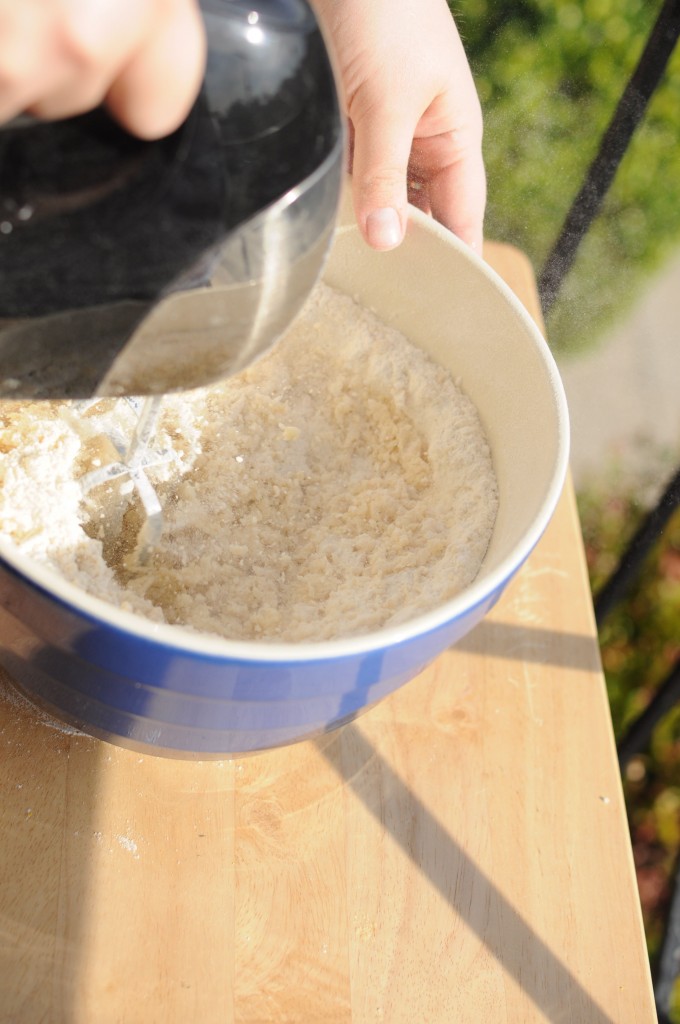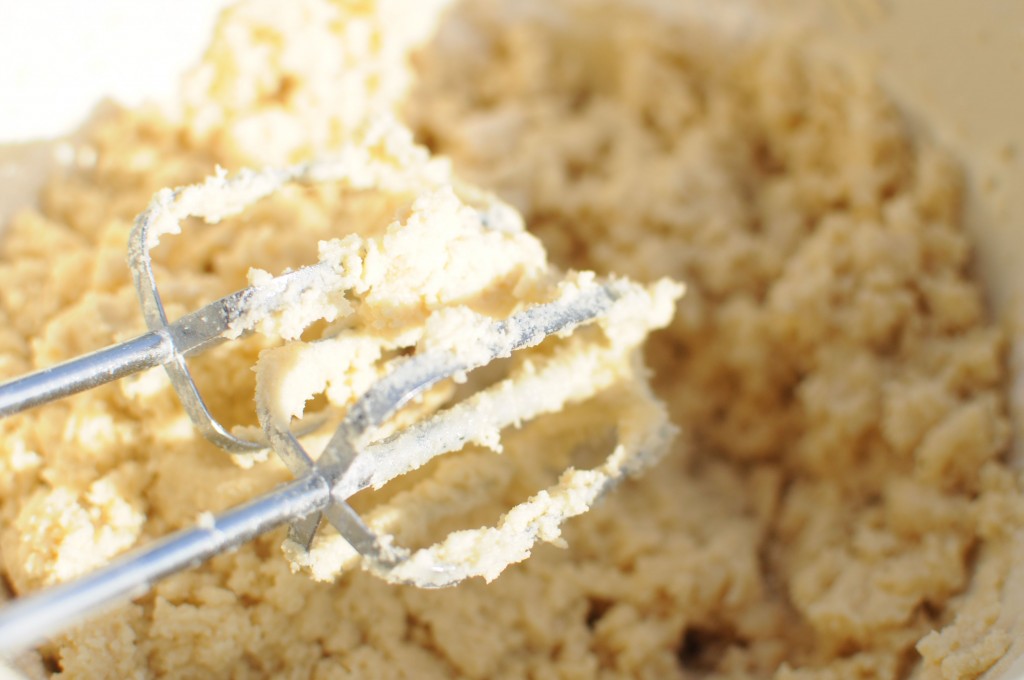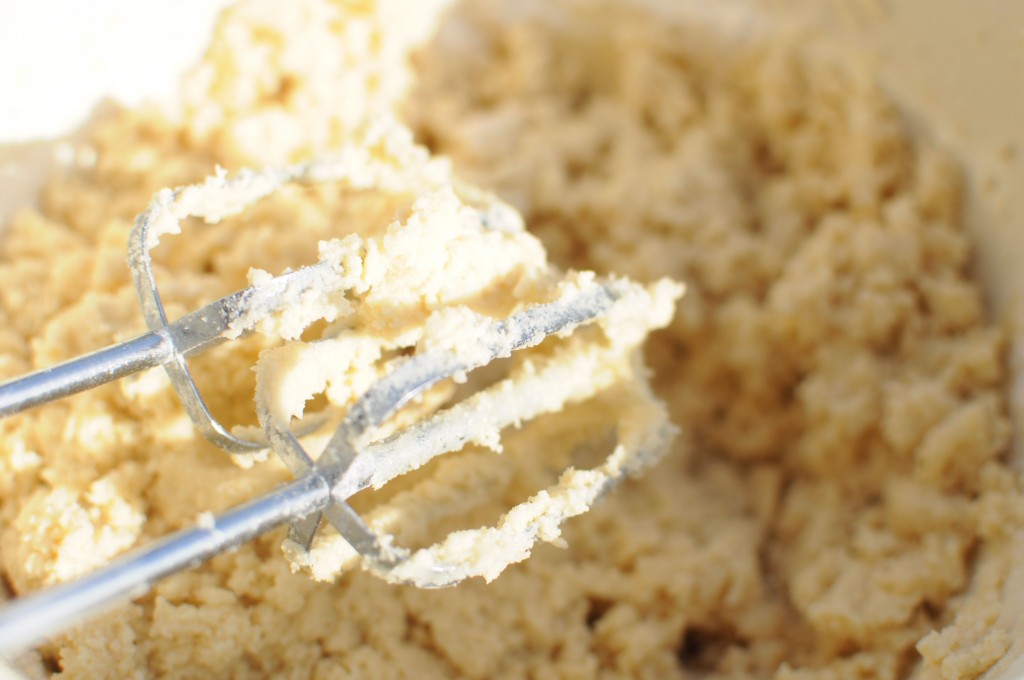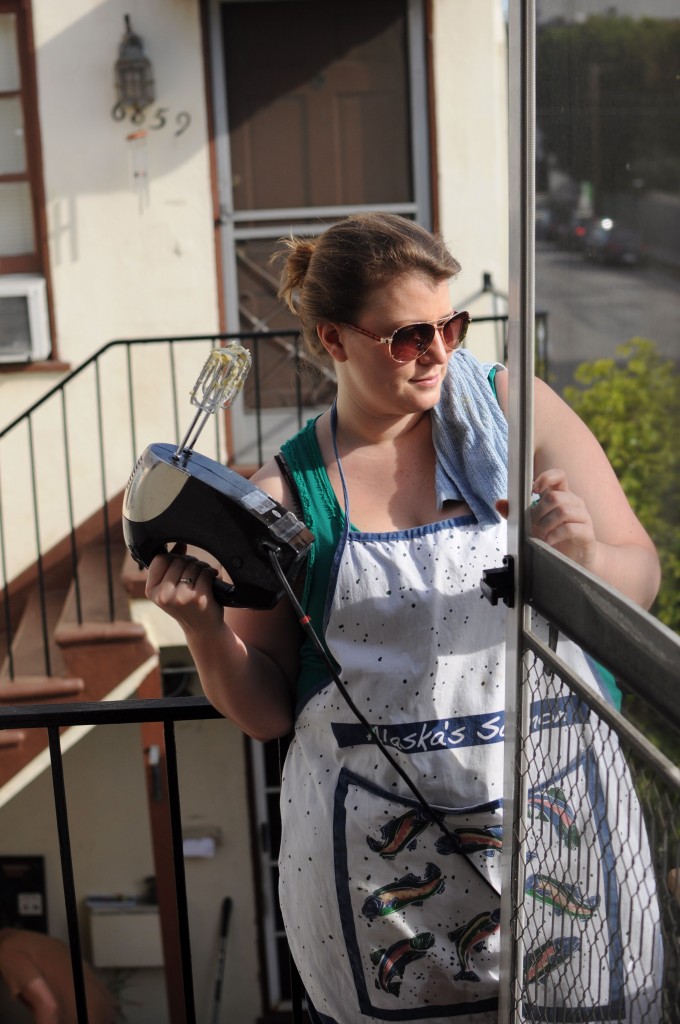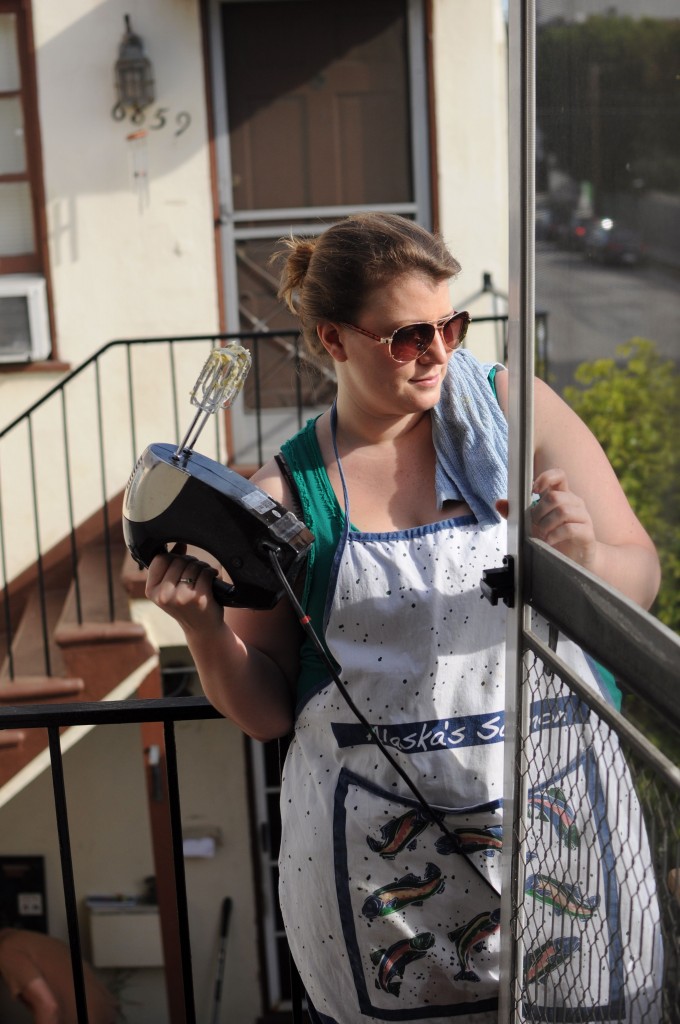 Time to head inside and let the sugar cookie dough chill for about an hour, before we could make them.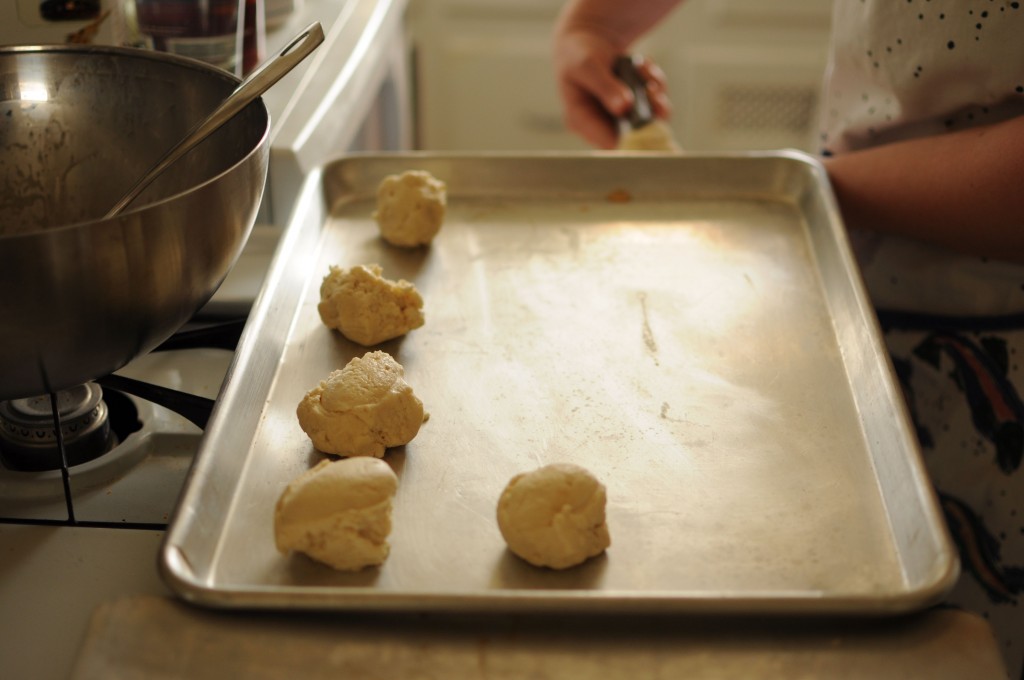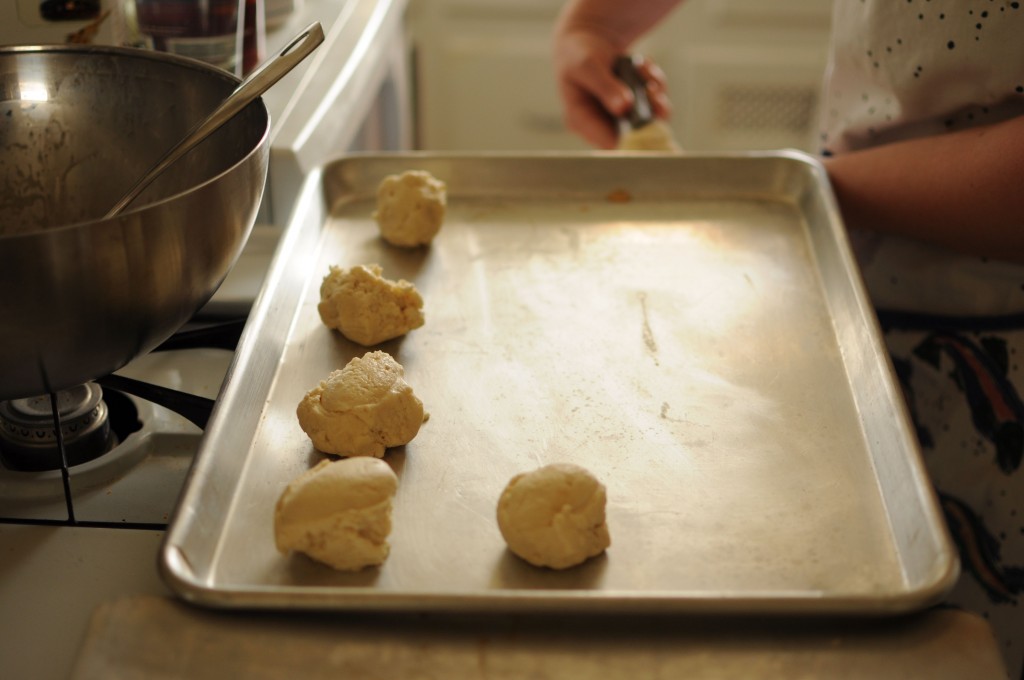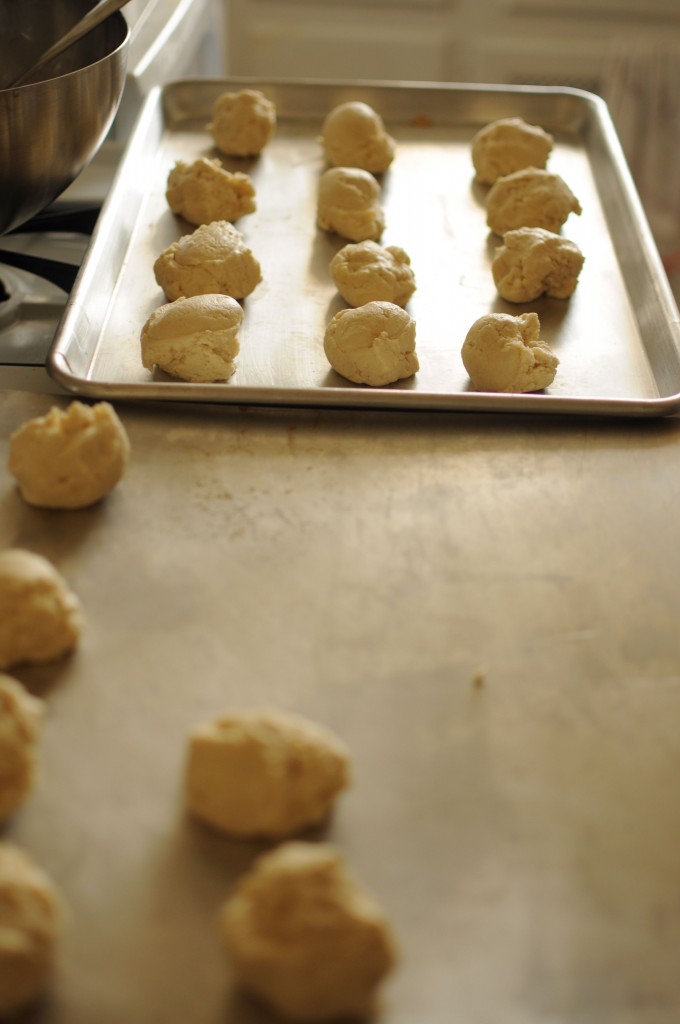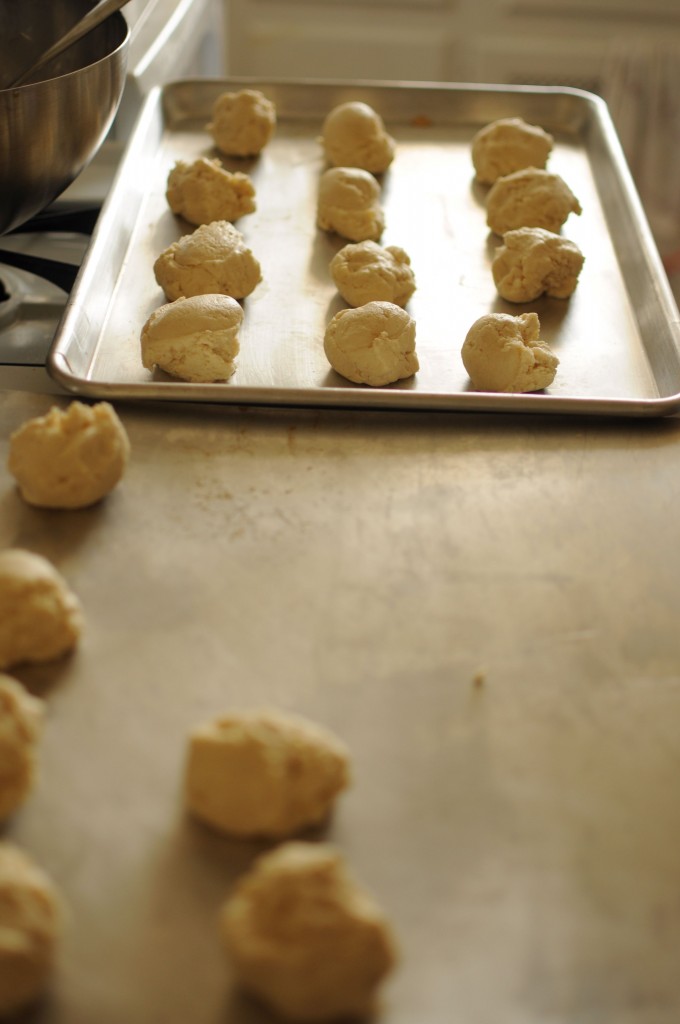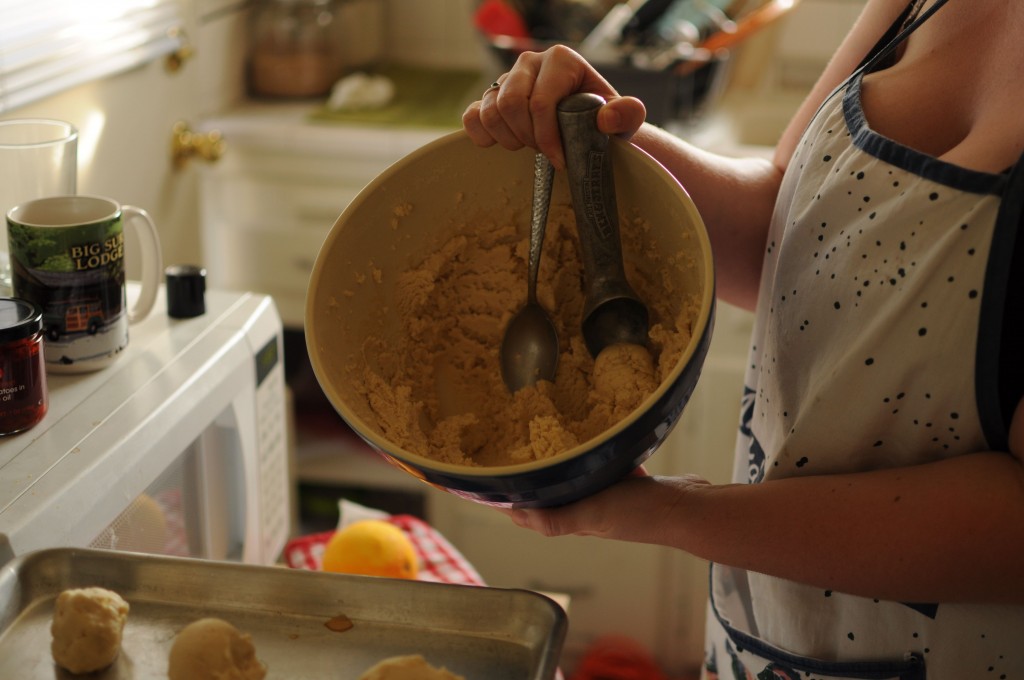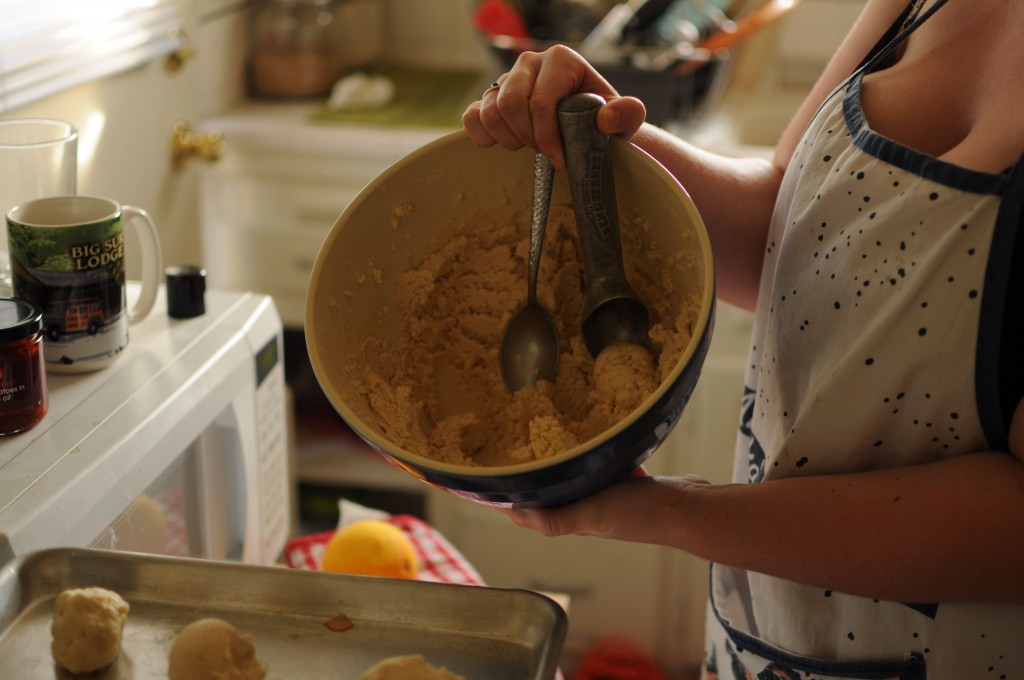 This is how much dough was left after we made the 18 cookies that PW said the recipe would make.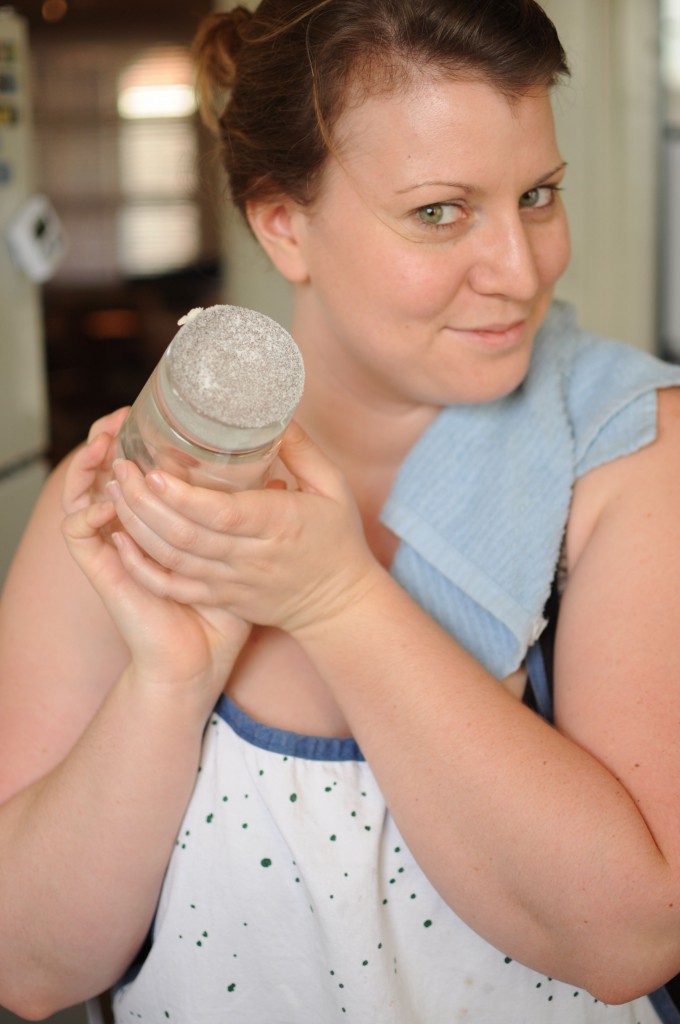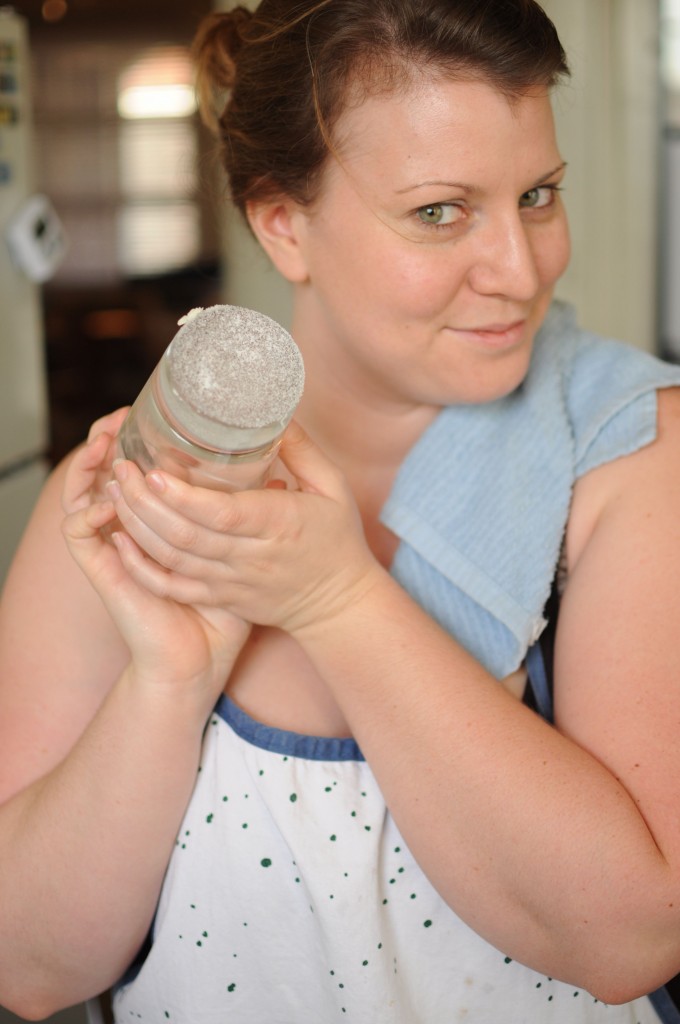 Look at this cup. Corelyn dipped it in butter, then in sugar…and in sugar, again, for each cookie. All 30 of them, which is what the recipe ended up making.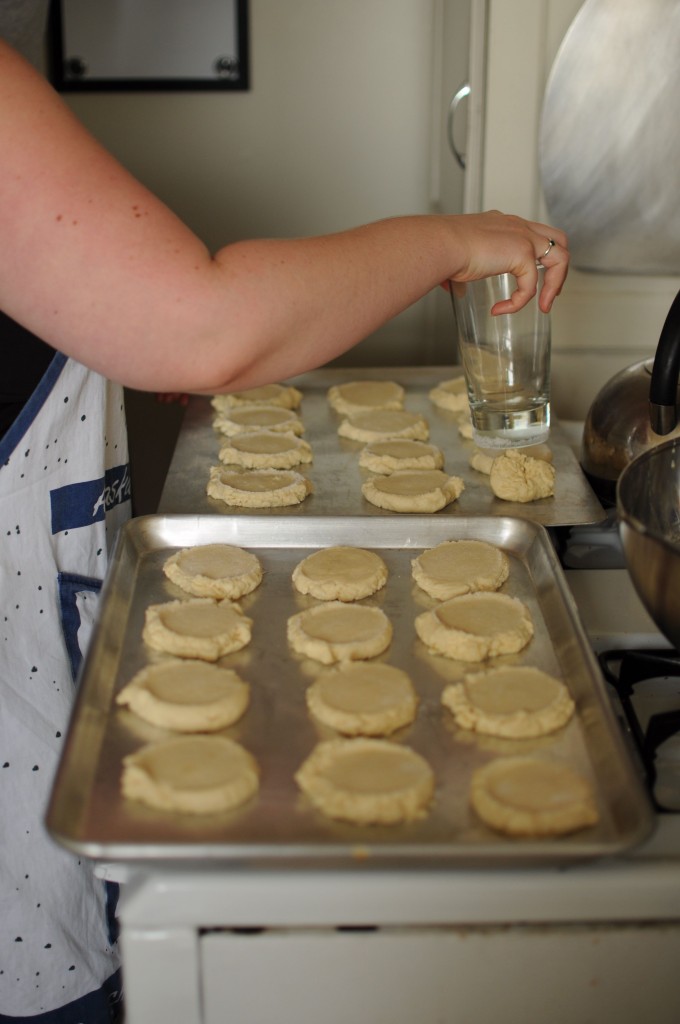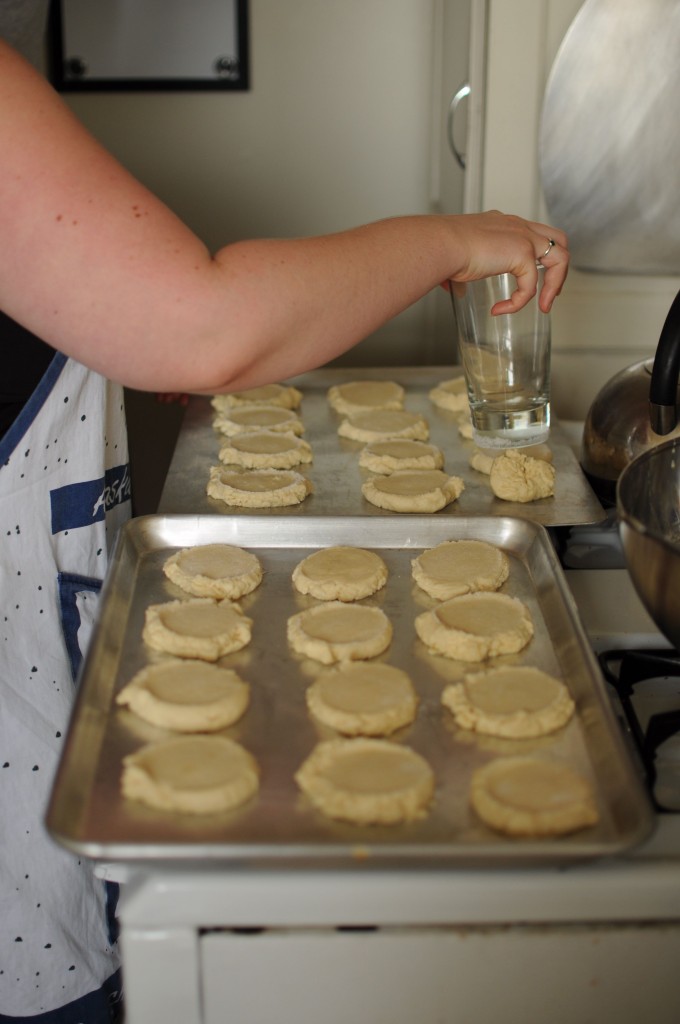 Delicious. These cookies look so easy, and they are!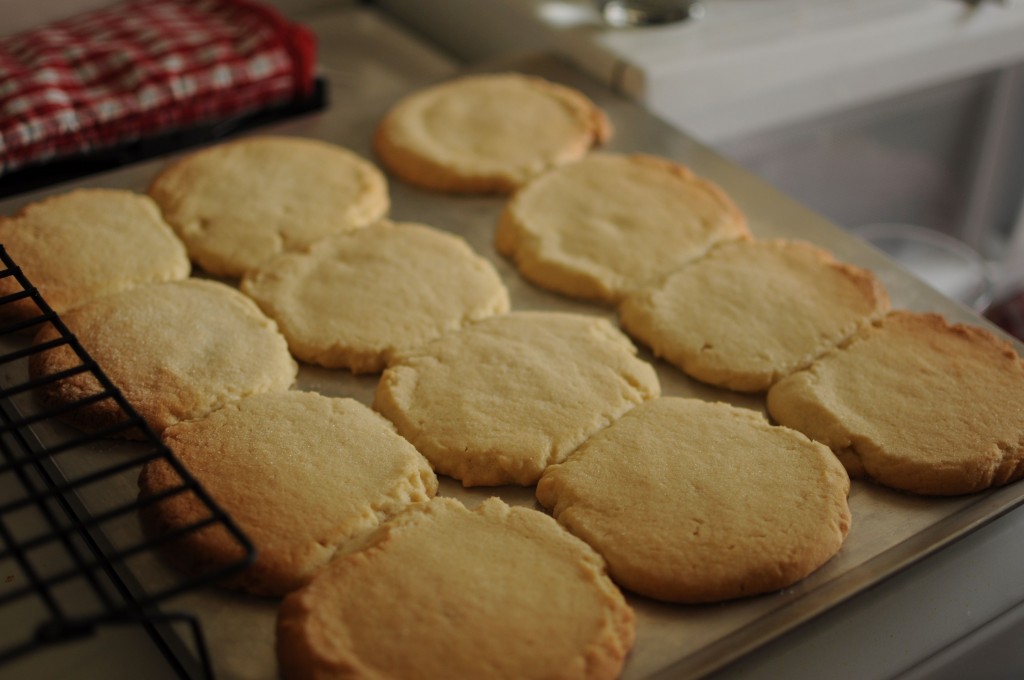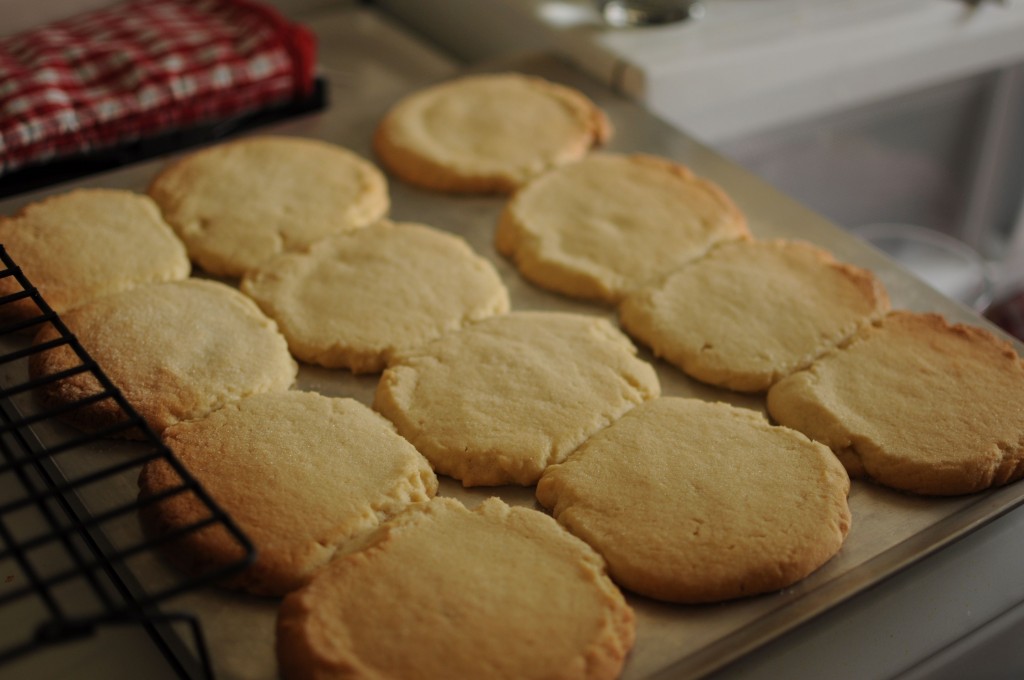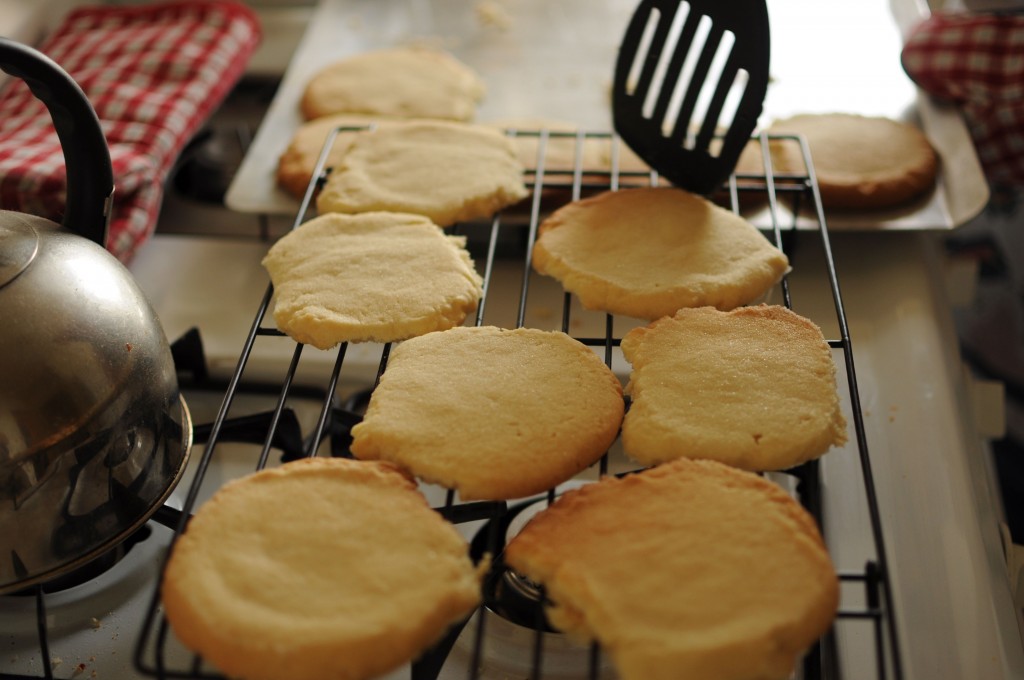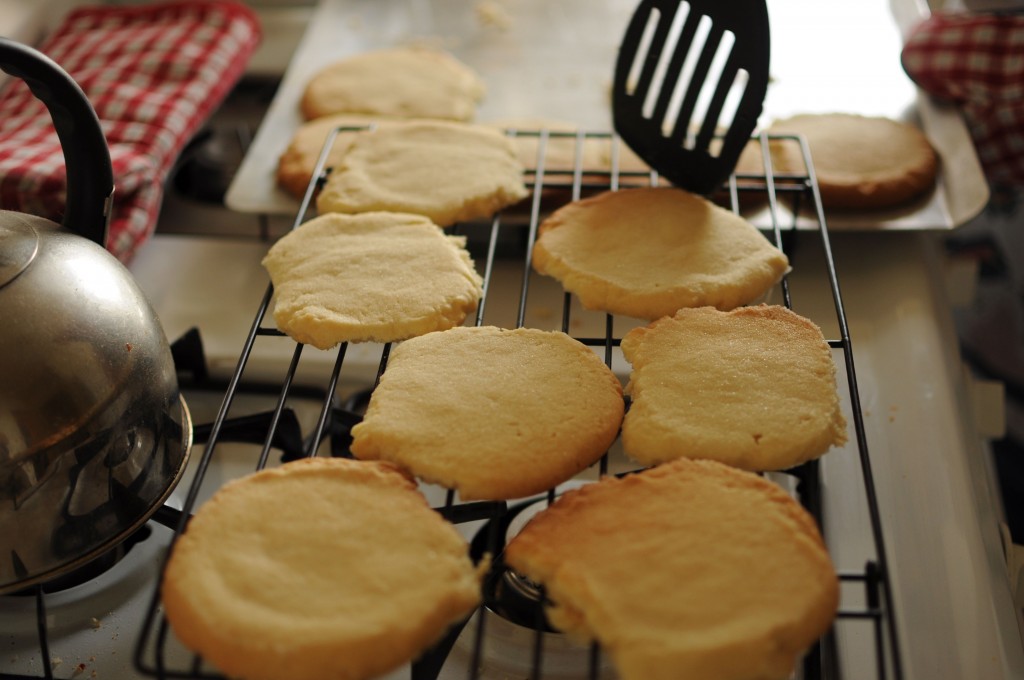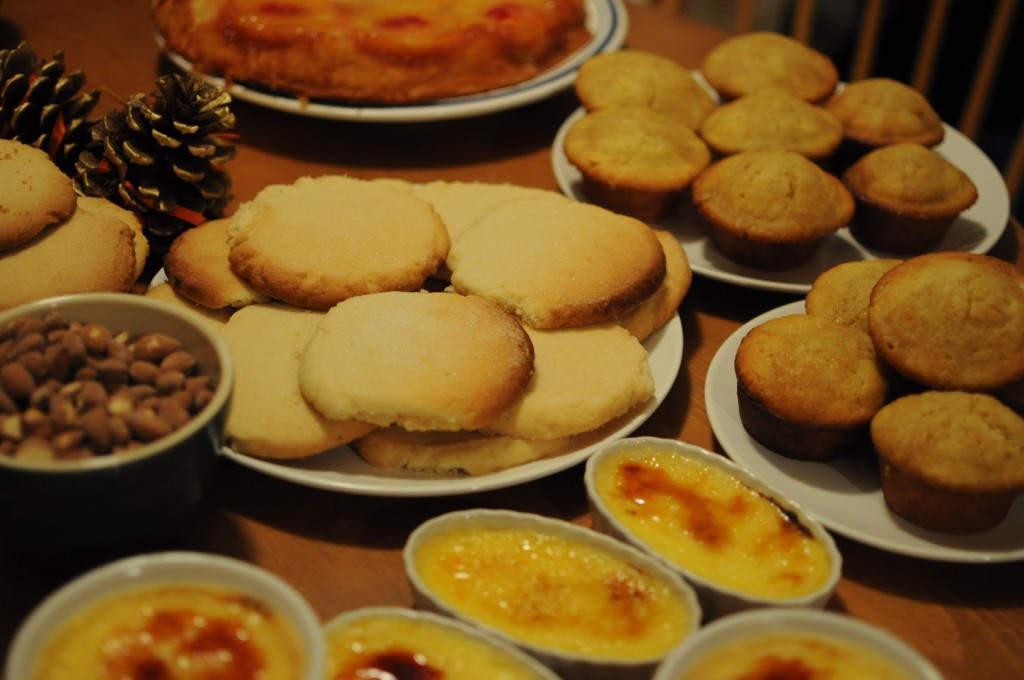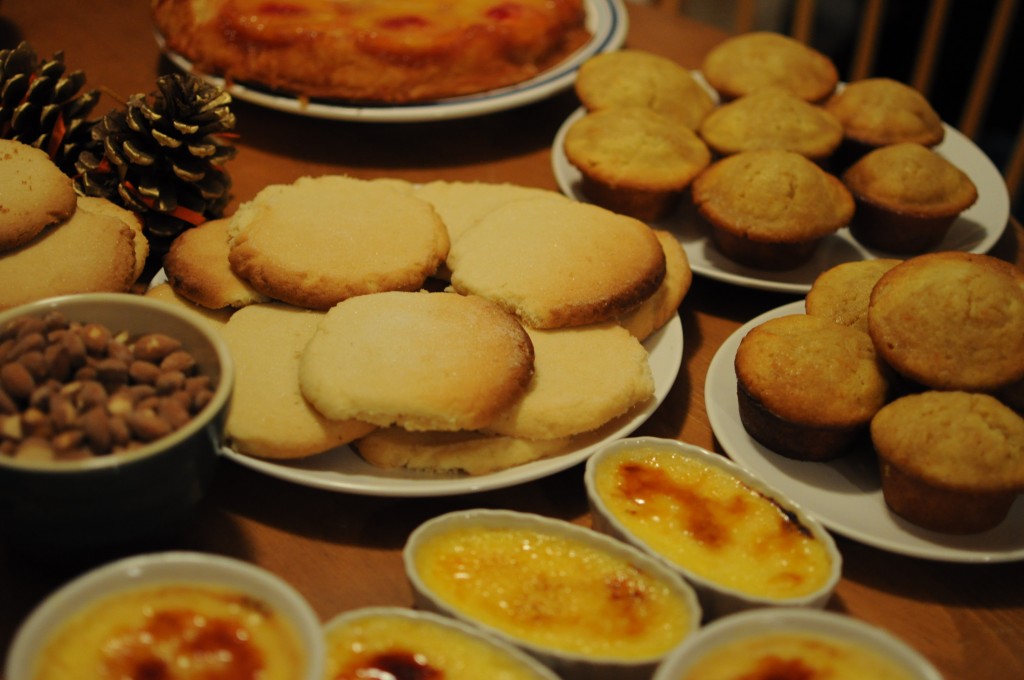 Delicious. These cookies were good too, and although we have a few left they were certainly a big hit!
[addtoany]
Yum