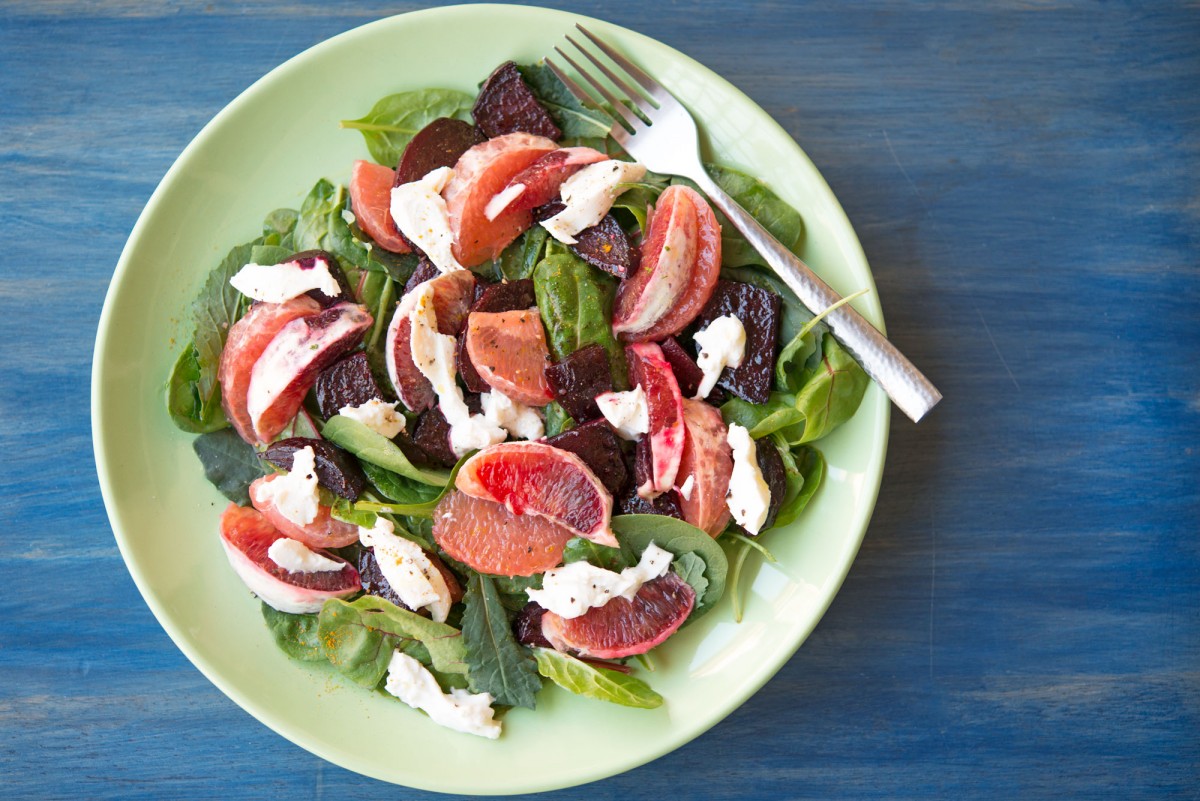 Did you guys know about burrata before 6 months ago? Because I didn't. I was out for dinner with my brother, and it was listed on some kind of salad. Neither of us knew what it was, so we asked and received a frosty "it's a type of cheese" accompanied by a judgmental side-eye in response. Ah, the joys of living in Los Angeles, where the food is amazing but the service can be hit or miss.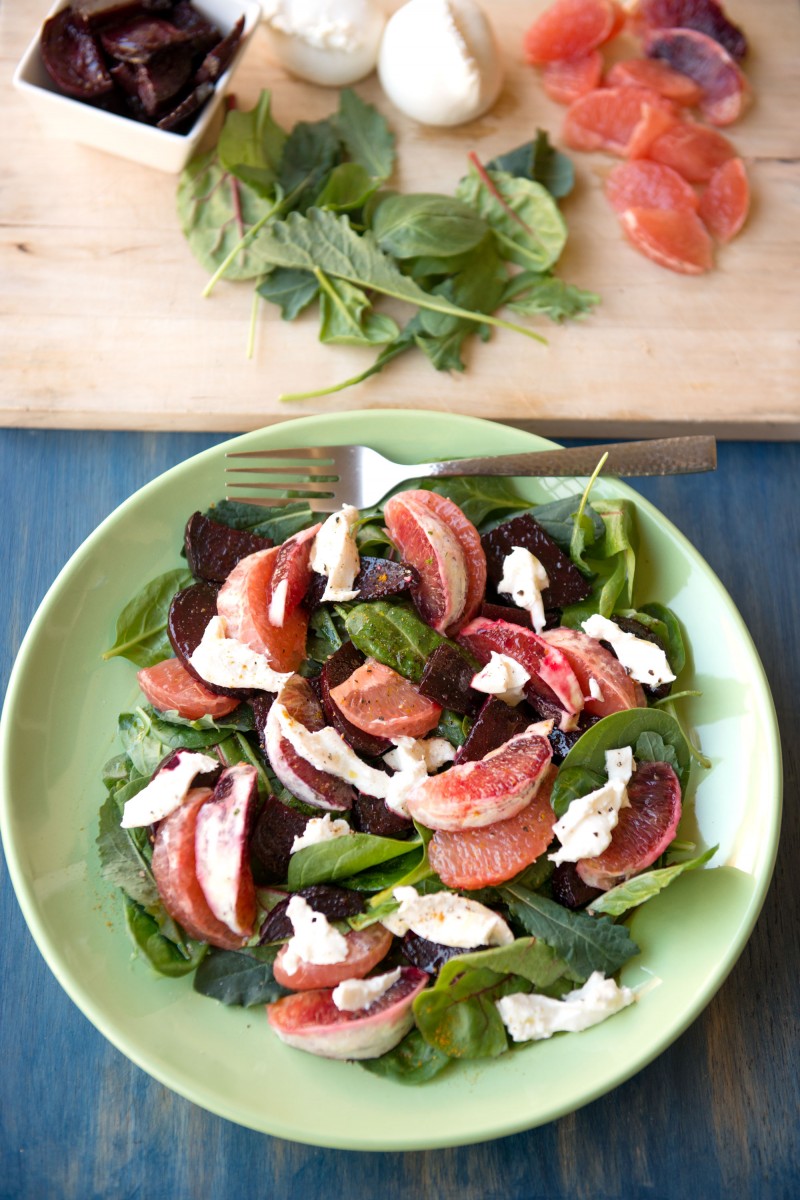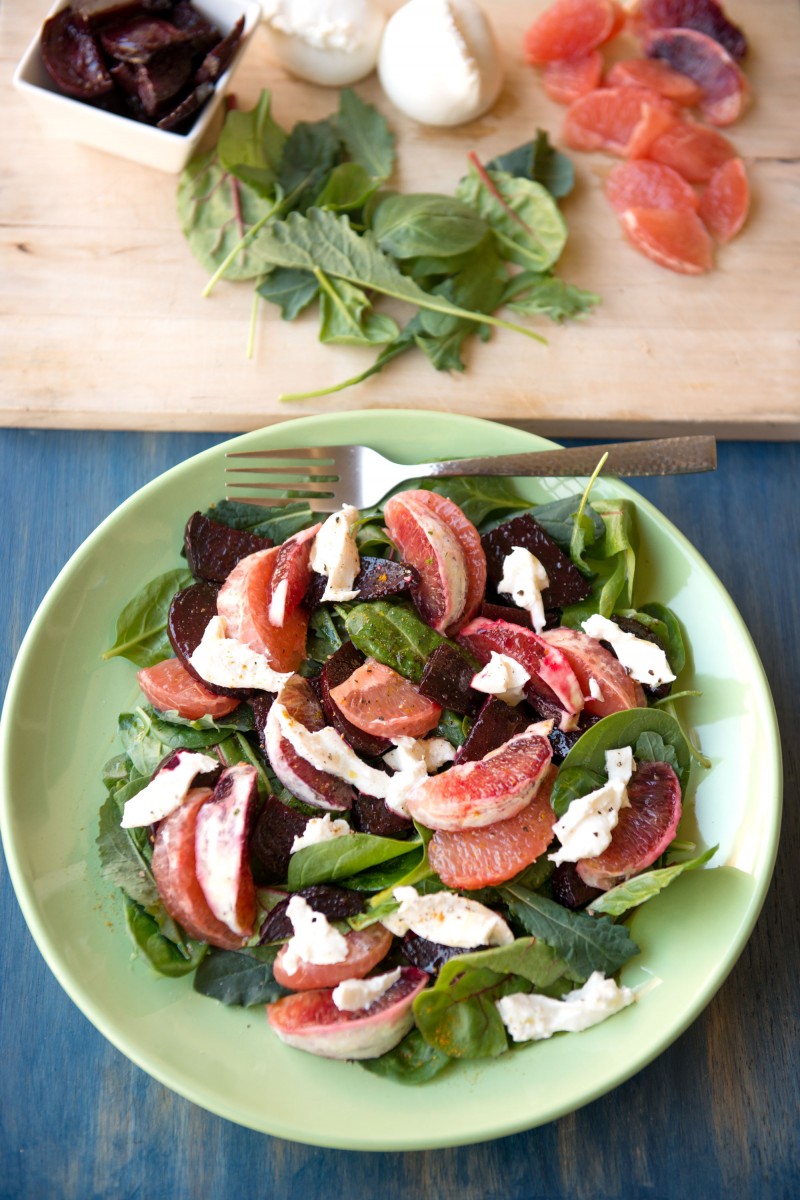 Although I really don't know how I lived before knowing about burrata, so maybe our charming waitress had a point. Clearly, I needed to be educated. Fast forward to a few weeks ago when Jennie and I needed the perfect finishing touch for our citrus and beet salad, and we thought a fresh mix of mozzarella and cream might do the trick.
Spoiler alert: we were right.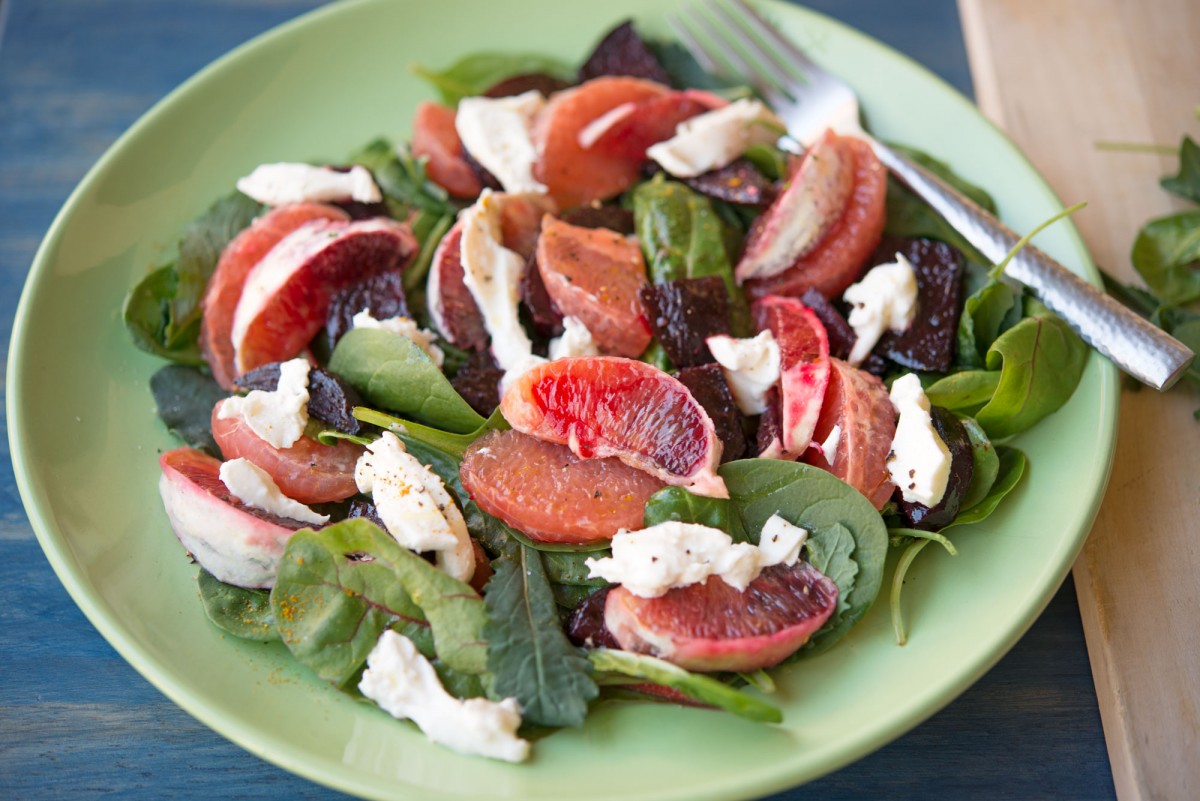 To make this one at home, you'll need the following. Adjust quantities as desired!
Ingredients:
greens of your choice
1 grapefruit
1 blood orange
1-2 roasted beets
burrata
dress with olive oil, salt, pepper and a pinch of curry powder
Not a big grapefruit fan? Try this anyway. The creamy burrata really tempers the tartness of the grapefruit and pairs nicely with the sweet beets and blood oranges. You'll thank us later.
Yum