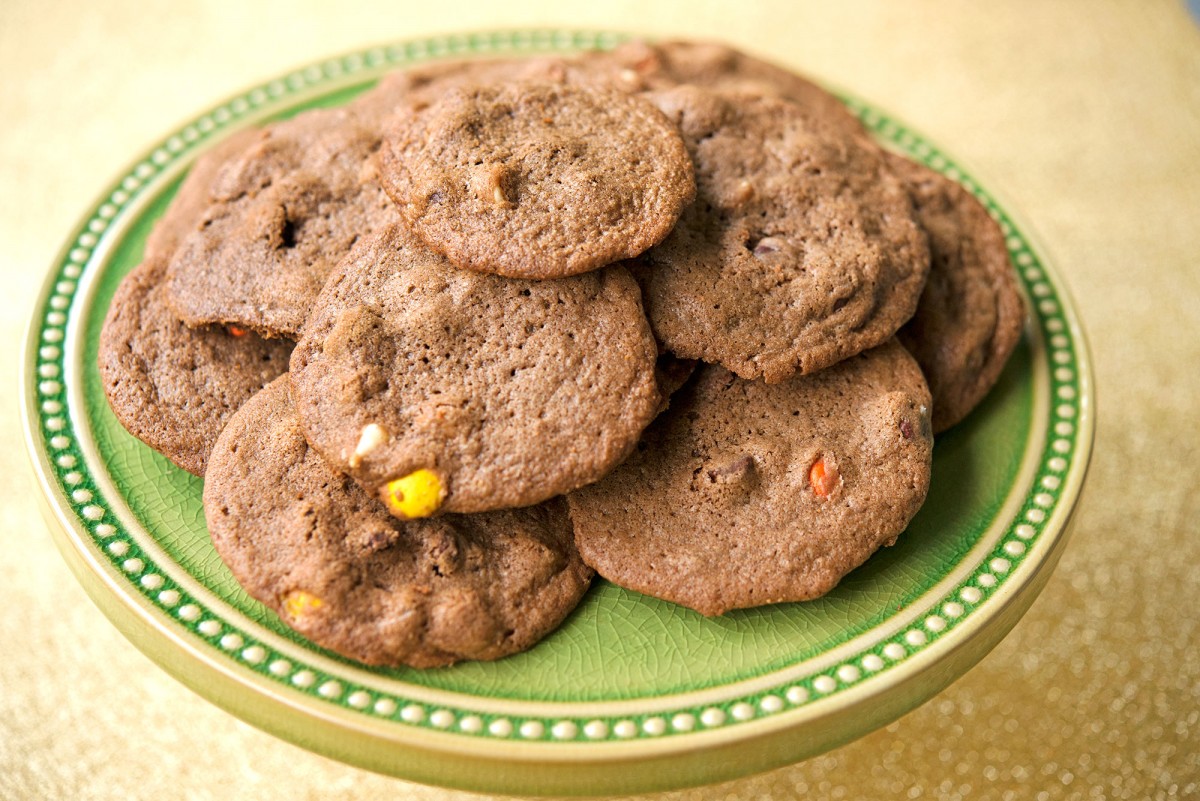 We can't stop sharing cookies with you. We're sorry, but not that sorry, because it's the Christmas season which means cookies. It's the one time a year that making four kinds of cookies in one weekend isn't considered crazy….right?!
These babies came from my need to get rid of some white chocolate chips, and because I had extra Reese's Pieces (aka the ones I didn't guilty eat during my Hunger Games viewing that now were taunting me.) I wanted to try a new recipe so I took to sites like www.santabarbarachocolate.com for the newest seasonal additions for inspiration. Oh that Christmas baking spirit, I love love love it!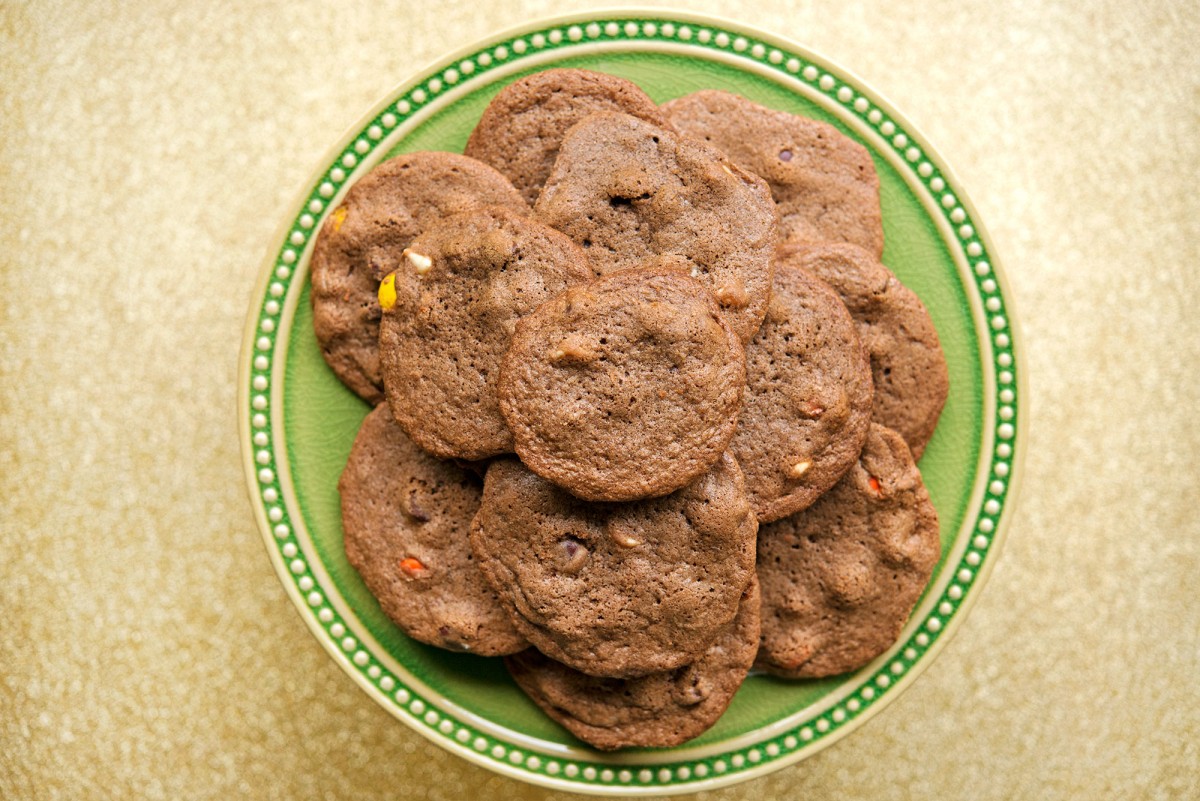 These cookies are pretty easy to put together. They're our basic "cookie dough" recipe (1 cup brown/regular flour, 1 1/3 cup butter or coconut oil, 2 eggs, etc., etc.) but we swapped out some of the flour for cocoa, and of course added a triple threat – chocolate, white chocolate, and peanut butter. You can make them however you want with whatever in them – whatever "chips" are your favorite.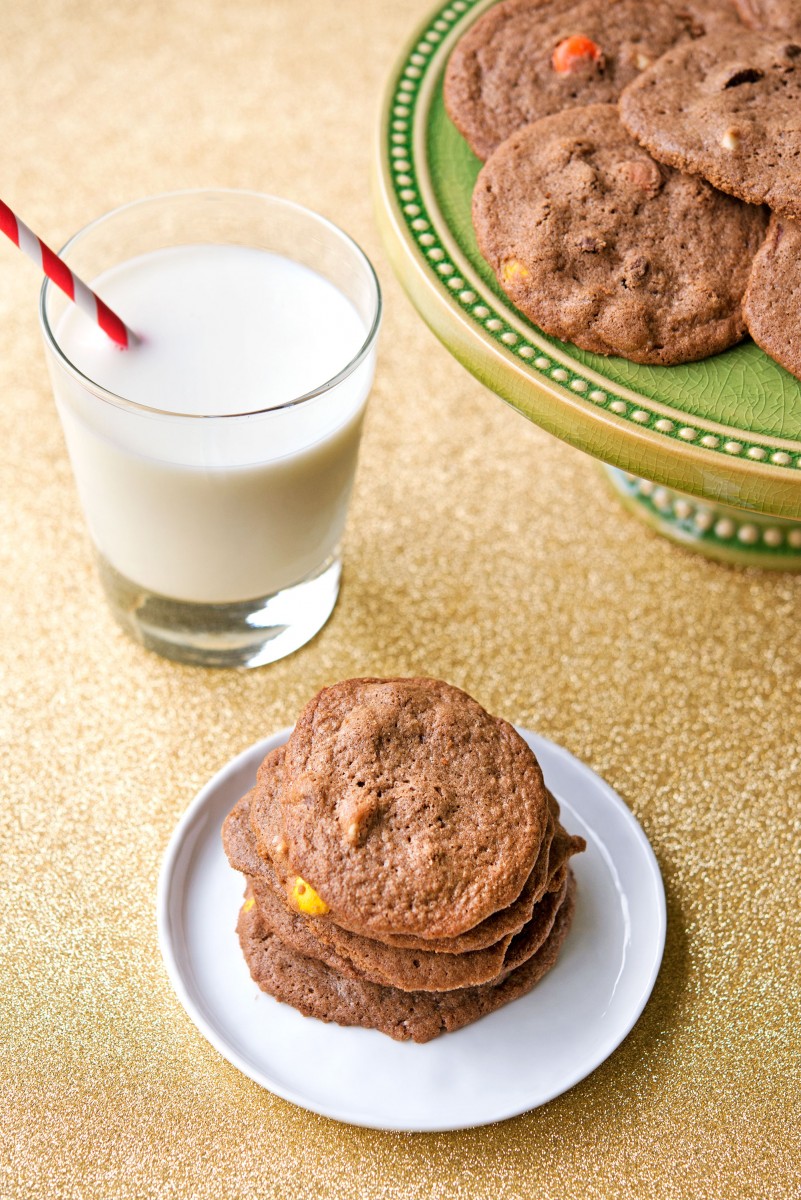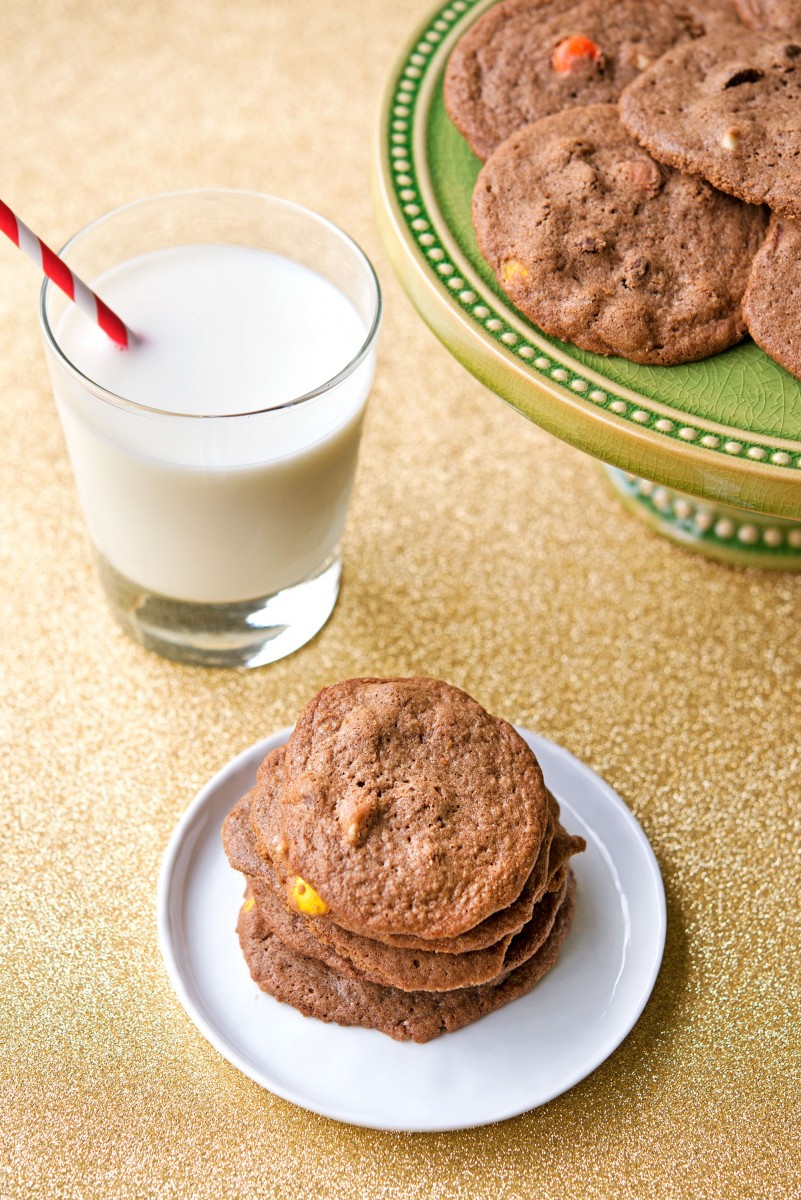 Oven temperature: 350 degrees
Yield: About 4 dozen cookies
Ingredients:
1 cup sugar
1 cup brown sugar
1 1/3 cup butter
2 eggs
1 tsp vanilla
3 cup flour
1/4 cup cocoa
1 tsp baking soda
1 tsp salt
3/4 cup peanut chips (or Reese's pieces)
3/4 cup white chocolate chips
3/4 regular chocolate chips
Directions:
1. Mix the sugars with the butter and cream until light and fluffy, about 3-4 minutes.
2. Meanwhile, mix together flour, cocoa, baking soda, and salt.
3. Add 1 egg at a time to your sugar/butter, mixing between each. Then add your vanilla, and mix for 10 or so seconds.
4. Add your dry ingredients to your wet, and mix well.
5. Now, hand mix in your chips – I used what's above, but use what you feel in your heart – again, the more, usually better, but I leave that up to you.
6. Scoop using about a tablespoon per cookie, and bake 9-11 minutes. Now, I like a crispy cookie so I baked for 11, but if you like chewy, put in for 9. They might not look done, but don't fret, they are. I promise.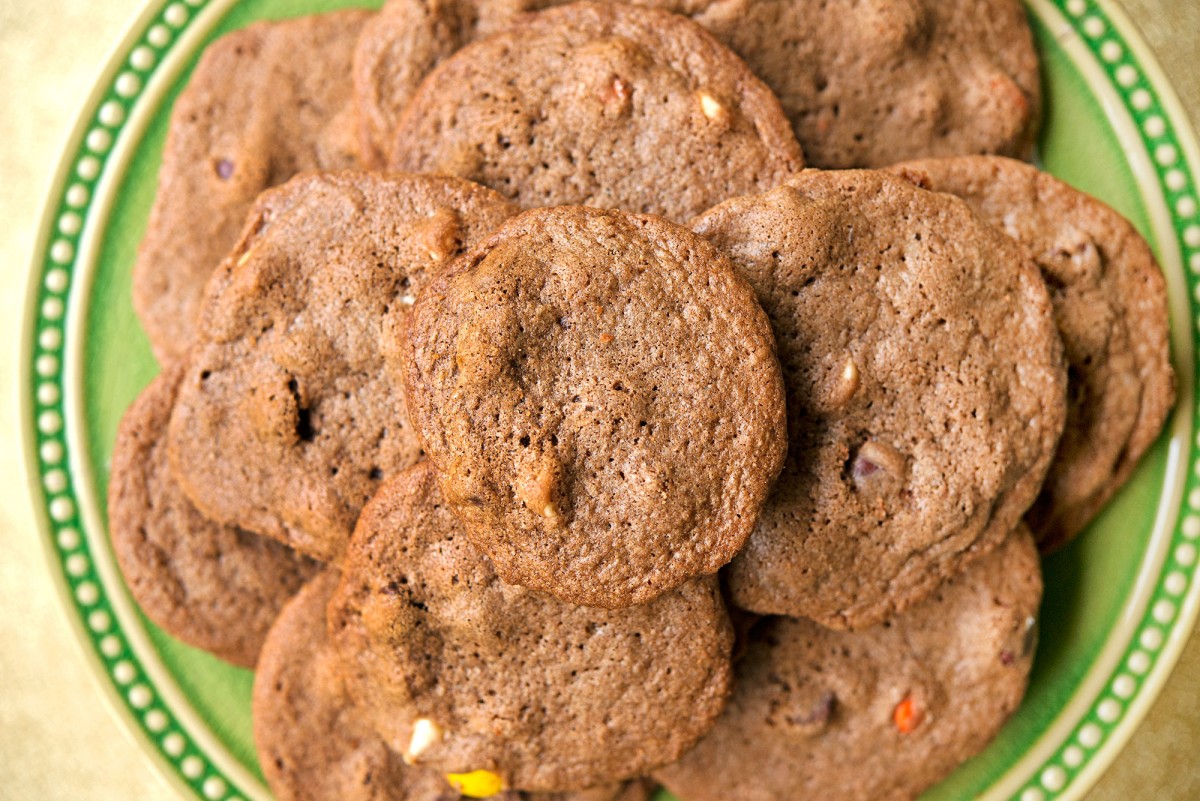 That's it! Enjoy with a big glass of milk and try not to eat a million.
[addtoany]
Yum