Recently, California avocados came back into season, and we were lucky enough to receive a flat from the California Avocado Commission, and we set out to make a handful of delicious recipes with them. One of those recipes was these amazing cookies from their website. I used all white whole wheat flour, because that's all I had, and they were just stellar. I also recommend adding about a teaspoon of cinnamon.
Recipe:
2 1/2 cups white whole wheat flour
1 tsp. baking soda
1 tsp. salt
1 tsp cinnamon
½ cup finely mashed avocado from 1 large, ripe California Avocado
4 oz. butter, at room temperature
1 cup light brown sugar
1 pkg. 12-ounce semi-sweet chocolate chips
½ cup white sugar
2 room temperature egg yolks, from 2 large eggs (save whites for another purpose or discard)
1 tsp. vanilla extract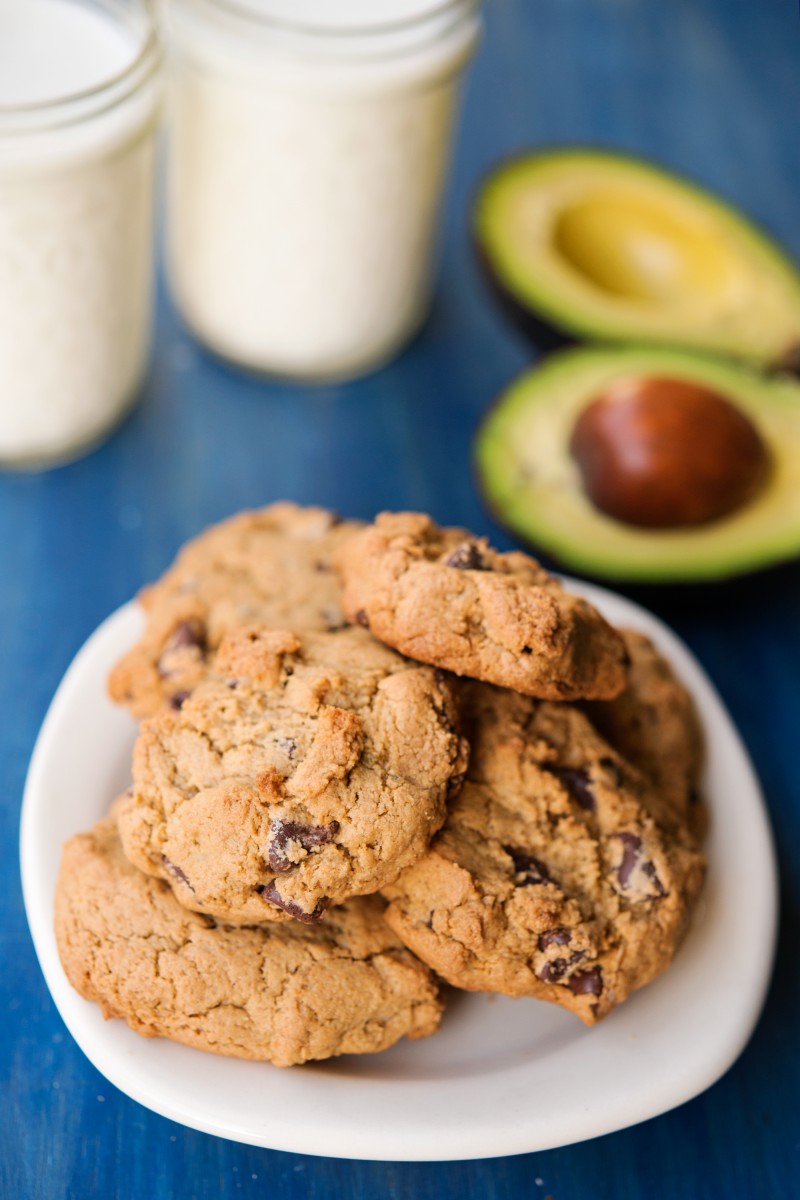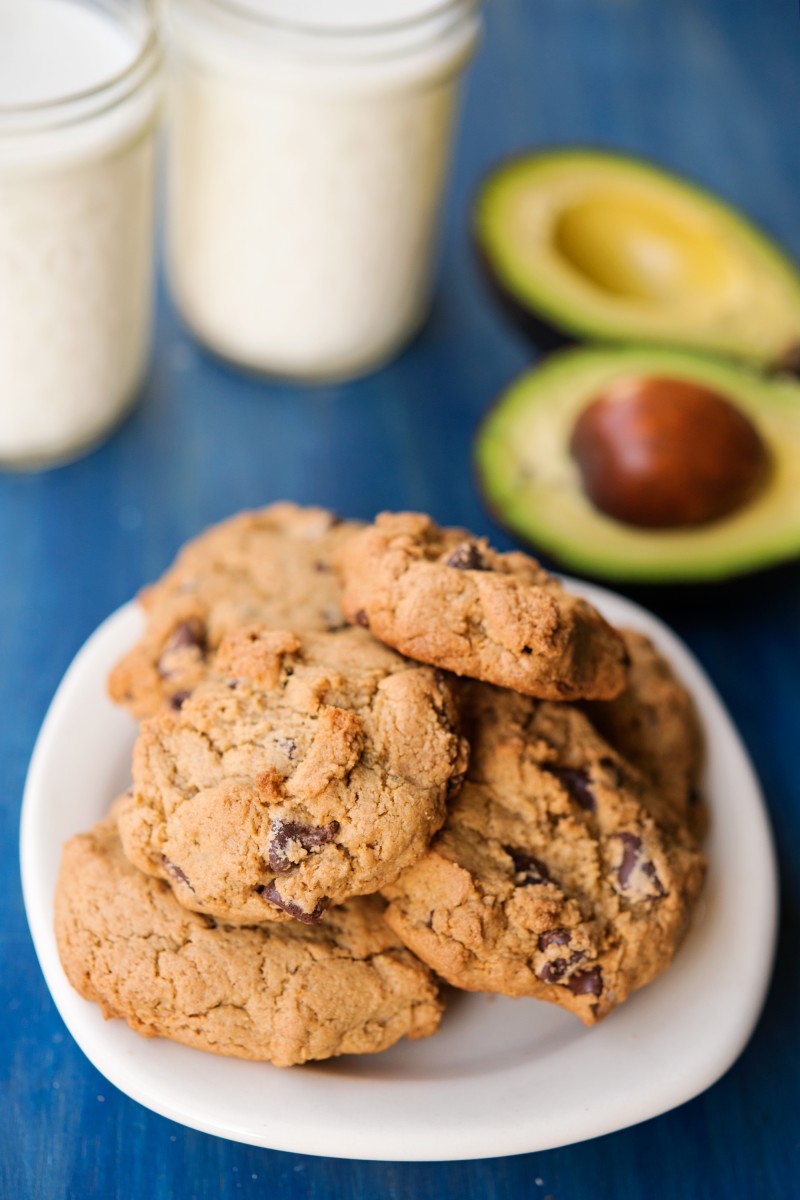 This cookies are amazing. They were moist, they stayed moist for days, and they were rich and chocolatey, and even slightly nutty from the flour's flavor. Jeff didn't even know that there was avocado in these (until I told him and he claimed I tricked him) so it's not like they're going to taste like a guacamole cookie, don't worry.
They're good with really cold milk. They're good on their own. The point is, you should make a batch today with an avocado that is rolling around your kitchen. Use the rest to make an Avocado BLT. And you're two meals until your perfect day. You'll thank me later.
[addtoany]
Yum