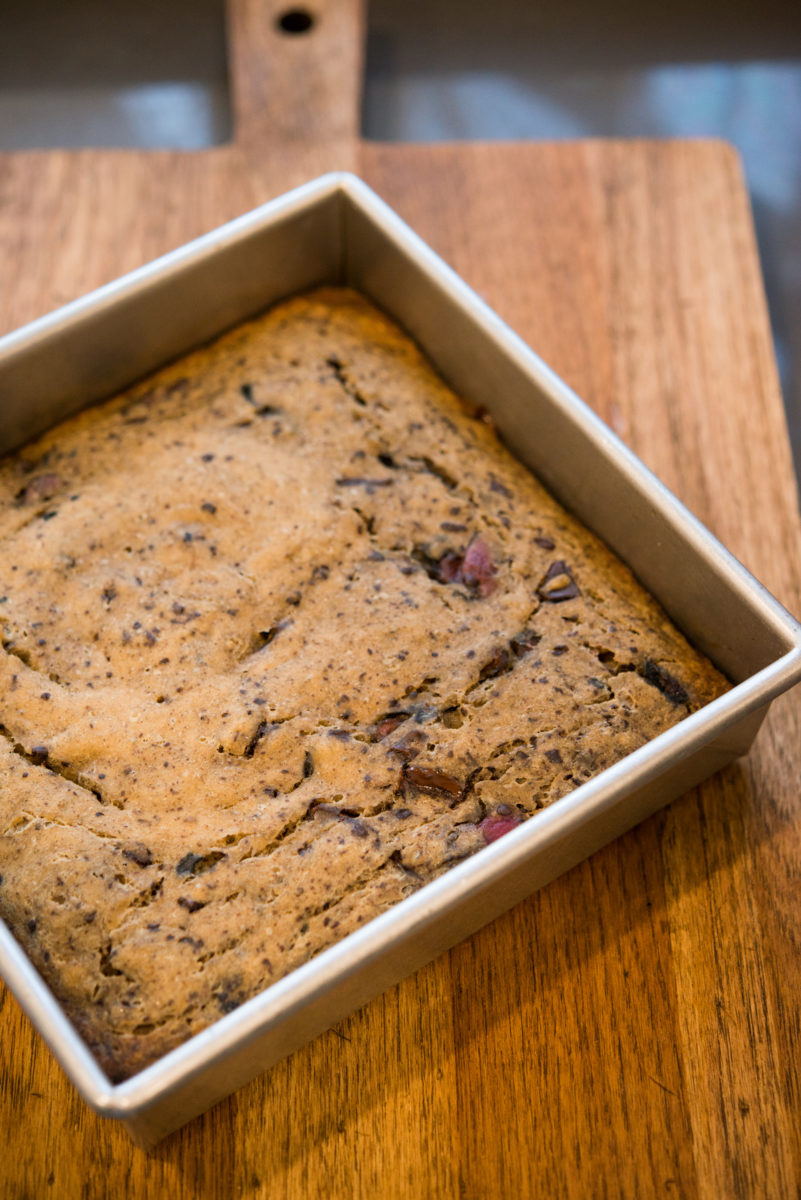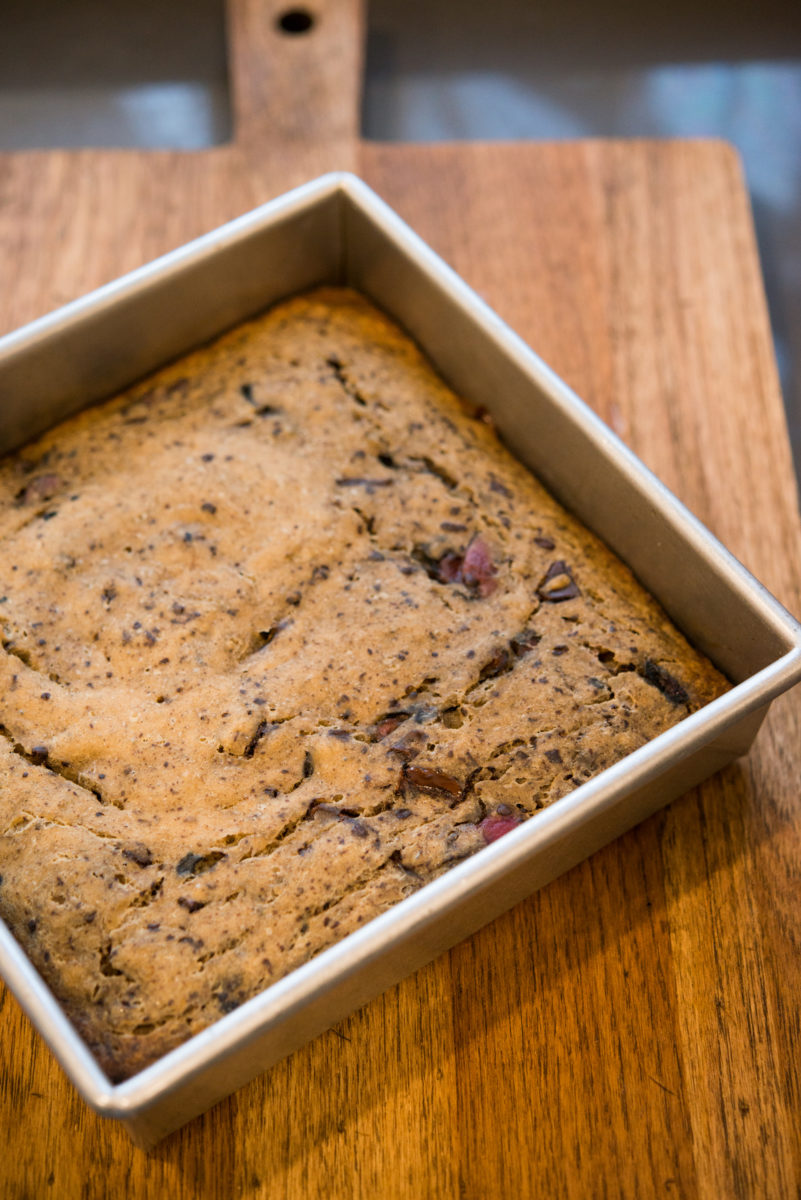 Guys the cherry stuff can't stop. I love cherries! I ate a whole bag of them today, in fact. This is banana bread stuffed with chocolate and cherries, and you should probably make it immediately. Ana made this for me on a day I thought we just did not have time for one more recipe, but turns out I was wrong – good thing, because this quickly became my fave thing to eat.
I love bread recipes because I hate getting breakfast ready in the morning – I love the idea of this being ready for me in the AM with little prep. This toasted? The perfect start to a day with some hot coffee.
This recipe is easy to follow, and easy to adapt. Banana bread is generally pretty forgiving, and that's why I like to come back to it so much. I love it for breakfast (maybe hold the chocolate) and I love it for a snack. I lowered the sugar in here because the cherries are sweet enough. I would imagine this makes delicious muffins, but that's to come – for now I've been eating it in slices and not looking back.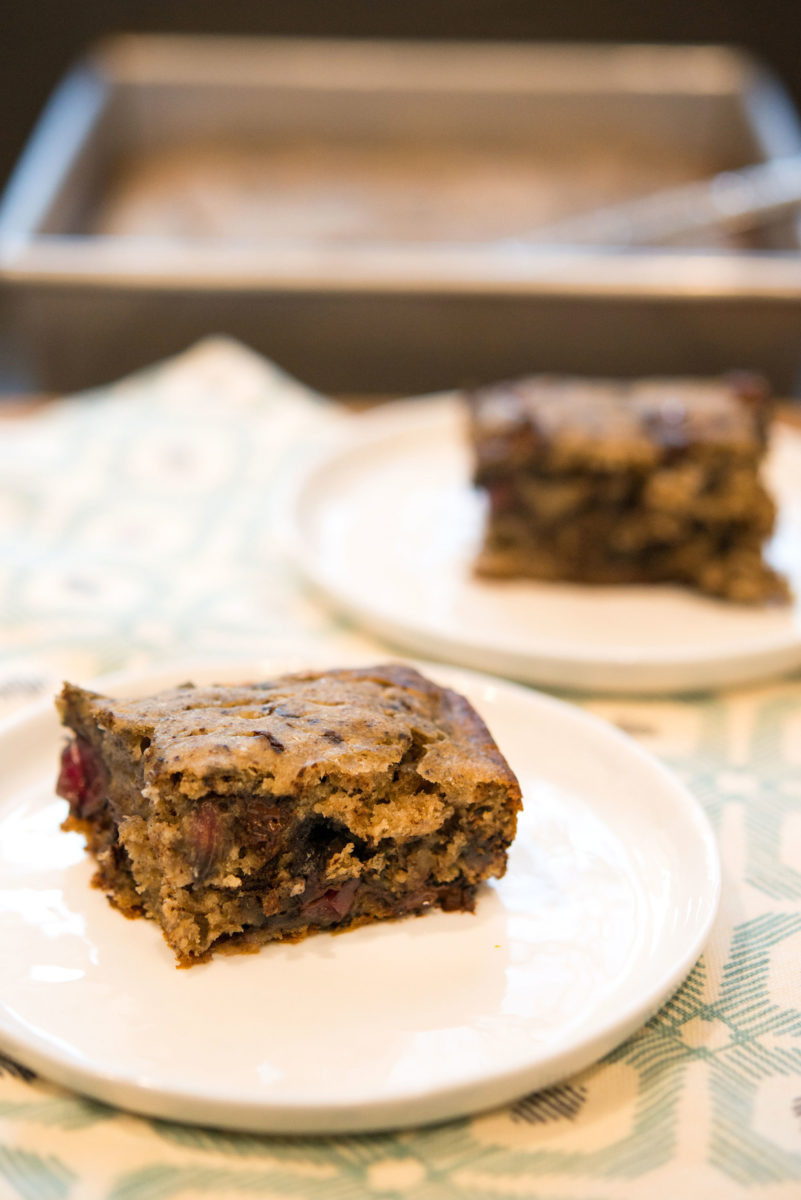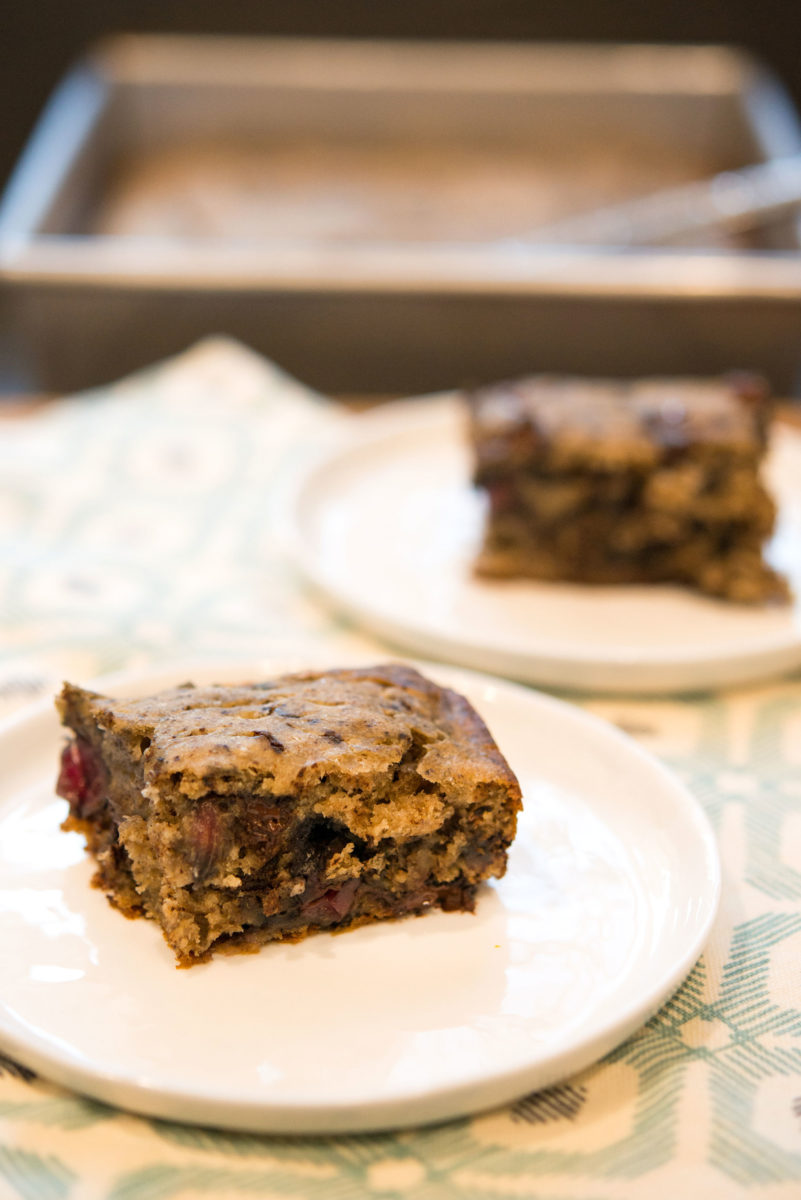 The recipe is below – get at it! Try it with your fave berries if cherries isn't your thing – imagine blueberries or raspberries? Or some combo of the two. The possibilities are really endless. Berry season is the best one, you guys. Happy summer!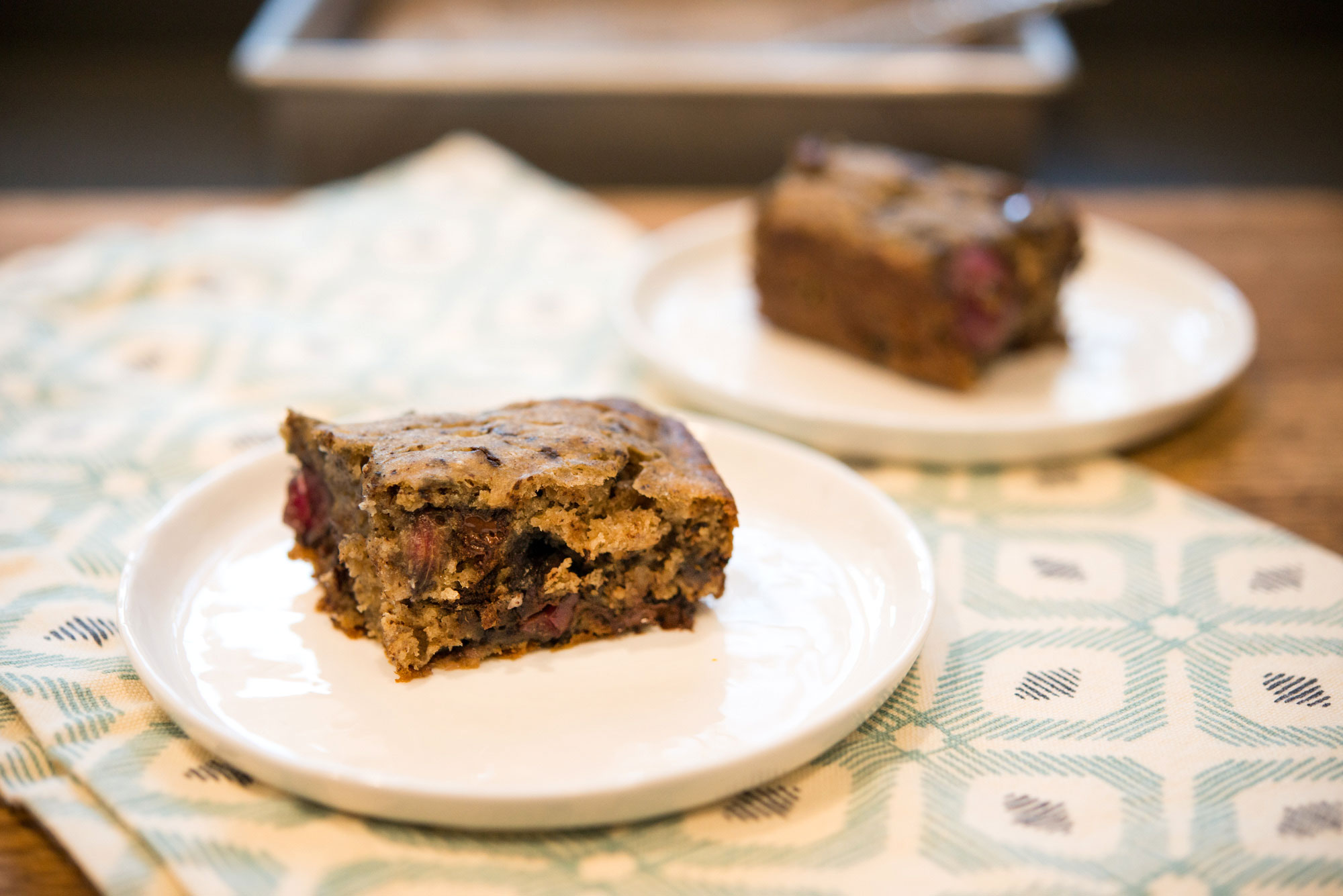 Type: Baking, Breads, Breakfast
Author: Jennie
Oven Temperature: 350°
Difficulty: Intermediate
Prep Time: 20 minutes
Cook Time: 45-55 minutes
Servings: 8-10 slices
Ingredients
3-4 ripe bananas, smashed
3 tablespoon melted butter
2 tablespoon sugar or honey
1 egg, beaten
1 teaspoon vanilla
1 teaspoon baking soda
pinch salt
3/4 cup flour
3/4 cup whole wheat flour
6 ounce dark chocolate
1 cup cherries
Directions
Pit your cherries and chop your chocolate.

Smash bananas in a bowl. Add butter, sugar, egg, and vanilla, and mix well.

In a medium bowl, mix baking soda, salt, cinnamon, and flours. Add dry ingredients to wet and mix well.

Add chocolate and cherries and mix until combined.

Pour into buttered loaf pan. Bake for 45-55 minutes until toothpick comes out clean.
[addtoany]
Yum