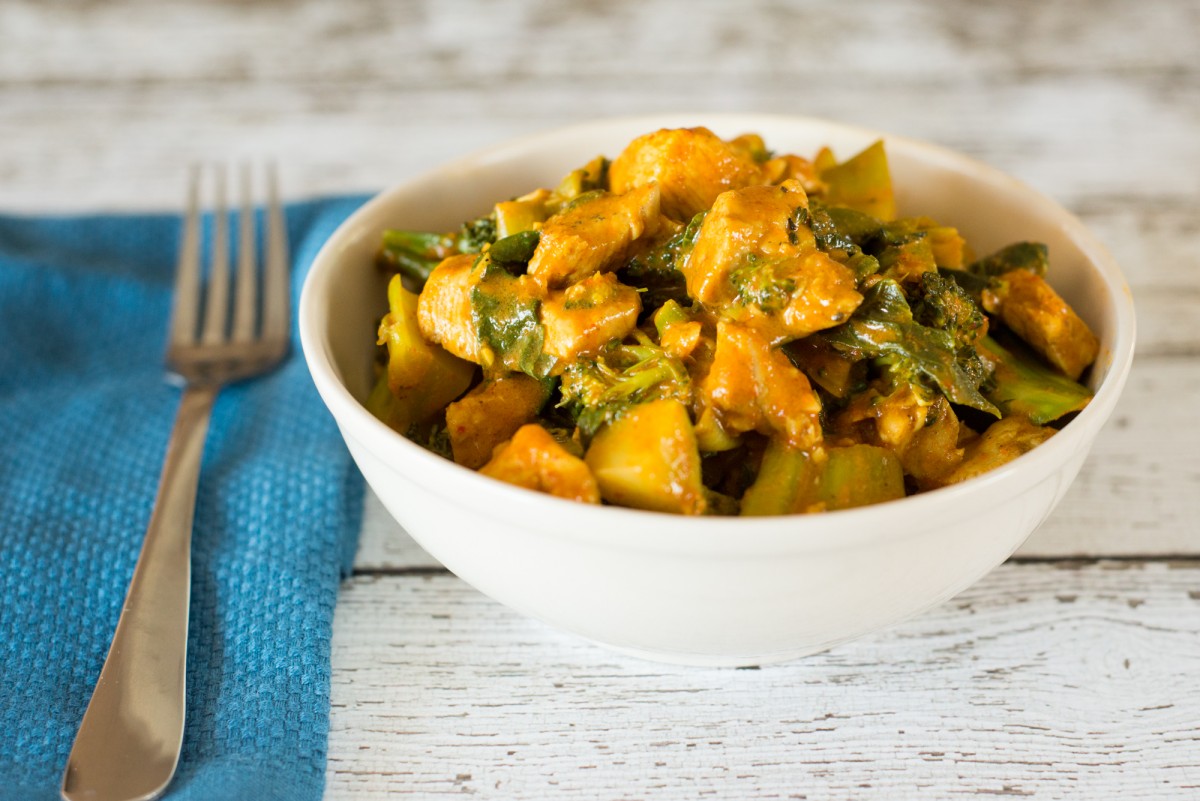 Today, I wanted to share with you a dinner recipe that we've made a few times now – a new regular in our house and part of my efforts to try new things.
When we order Indian food, I always get Chicken Korma, and Jeff gets Chicken Curry. I figured since I love Indian so much (but don't love how much it costs and how salty it can be!) I could make something similar at home – enter this recipe from Half Baked Harvest. This recipe is so easy to throw together and have for a weeknight, and it makes the most delicious leftovers.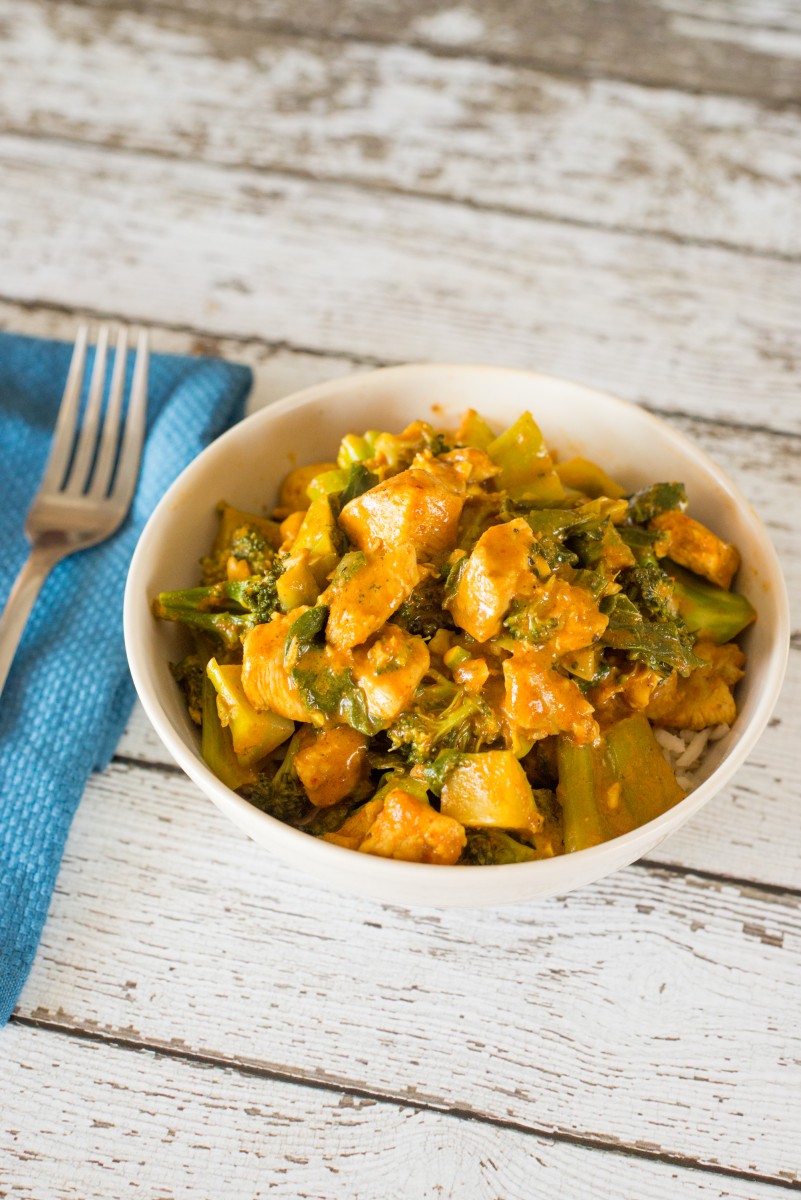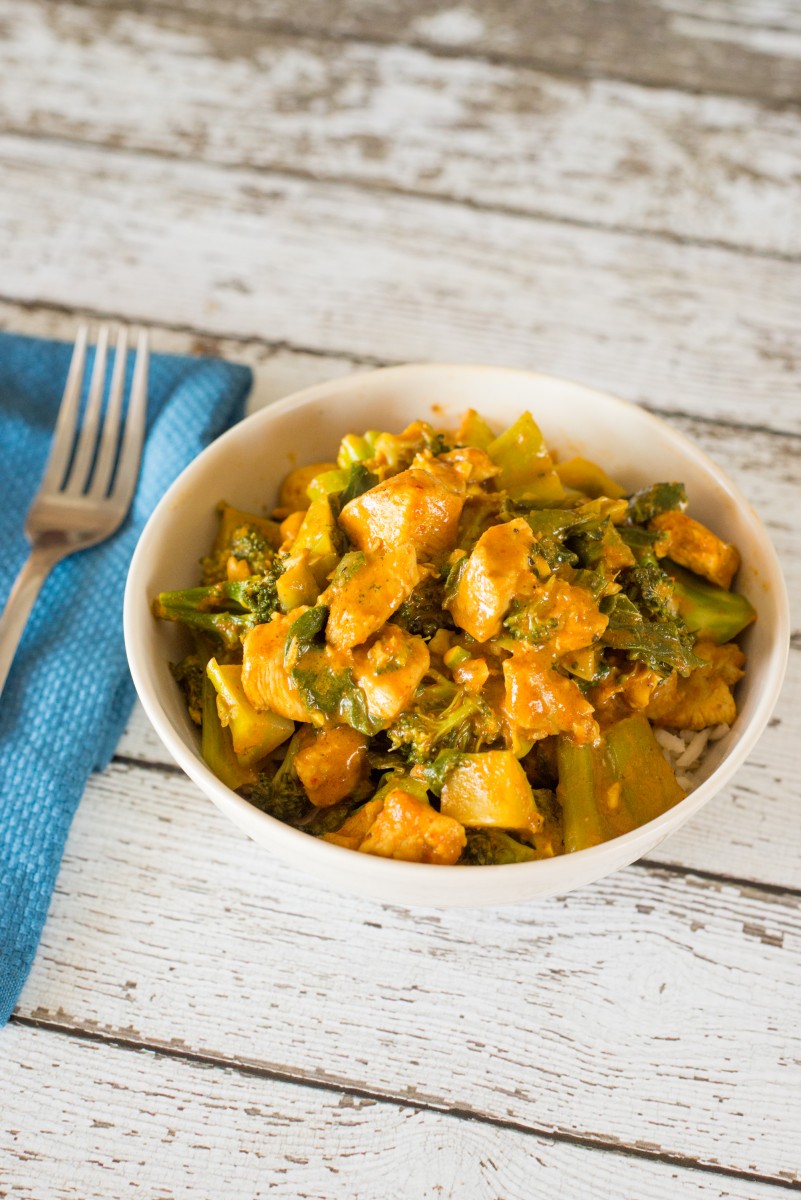 I made this the first time exactly to the recipe – something I always try to do the first time around before I get deep into experimenting with what I like, and something I recommend to you, too. Unless you really loathe an ingredient, I suggest trying what someone's written and seeing what happens. The second time I made it, I used one less tablespoon of chili paste (because the first time I got the hiccups!) and used one small head of broccoli and two heads of bok choy, because I love the flavor of bok choy. I also used double the garlic (because duh) and just use olive oil (also because duh). It was just as delicious, I promise.
I served this over Trader Joe's fast-cooking brown rice, but you can use whatever grain you like – jasmine rice would be delicious, I bet, or quinoa, or even just over a big ole piece of naan – whatever's your fave.
Next time, if I am feeling crazy, I might mix in some cashews, even, and throw in some cauliflower or roasted potatoes and skip the rice. Stay tuned for different iterations of this new fave!
What have you guys been cooking? Any new favorites?
[addtoany]
Yum