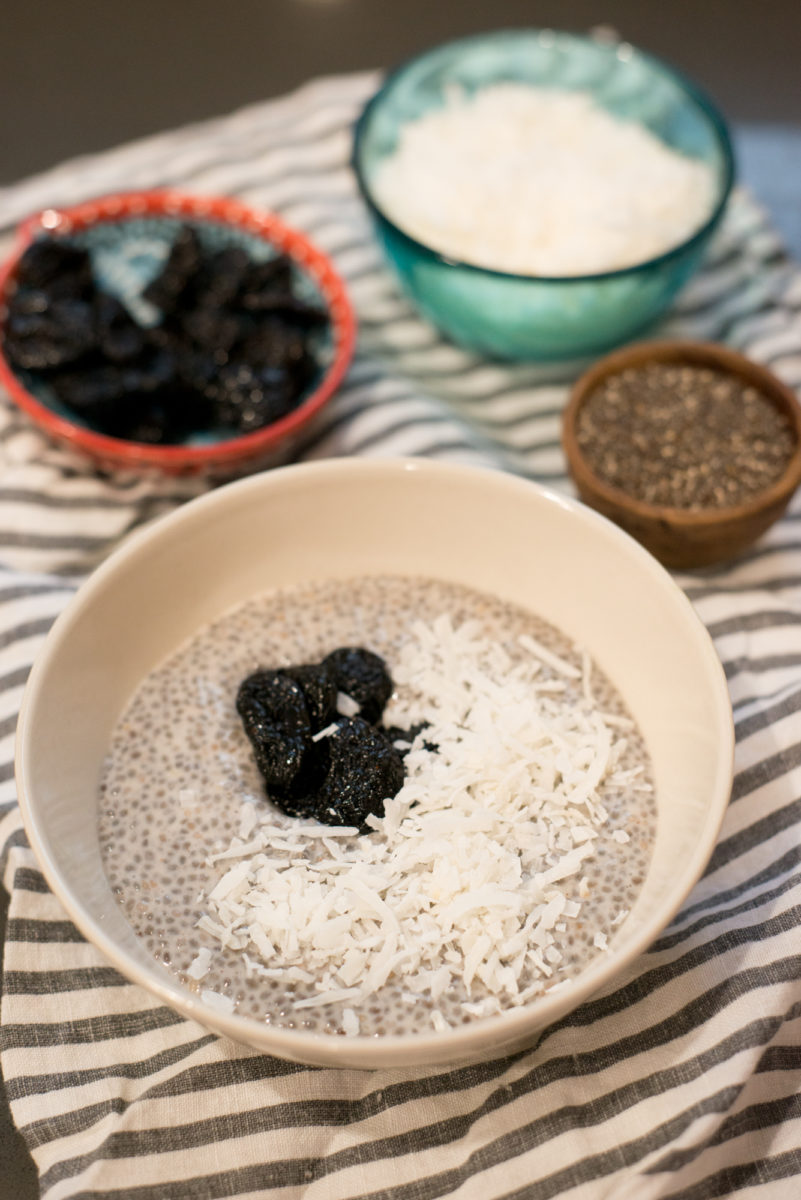 Like I mentioned in my last Whole30 update, I have been eating Chia Seed Pudding for breakfast. It's a good distraction from too many eggs, and it is quite filling. I'd imagine it'd be a tad better with some sugar (vanilla, etc.) but I kept it simple just in case I was tempted to break my Whole30.
My friend Caitlin (hey girl!) recommended this to me after I was telling her about my Whole30 – and boy was she on the money! This is such an easy breakfast and a departure from what I would normally think of as "breakfast" which is silly because I definitely went though an Overnight Oats phase which is very similar.
I like to top mine with a banana and some dried cherries for breakfast; I add coconut (unsweetened) as well because I like a little crunch. Feel free to add some nuts in there too – I bet this would be awesome with cashews.
I will say, this can get boring if you don't mix up your toppings, so remember that when you're trying it – and if you're not doing a Whole30 you feel free to add some honey, or some maple syrup, or vanilla…whatever you feel like. Recipe below, and feel free to edit as you see fit – add in other spices as your heart desires (I am dying to try cardamom!)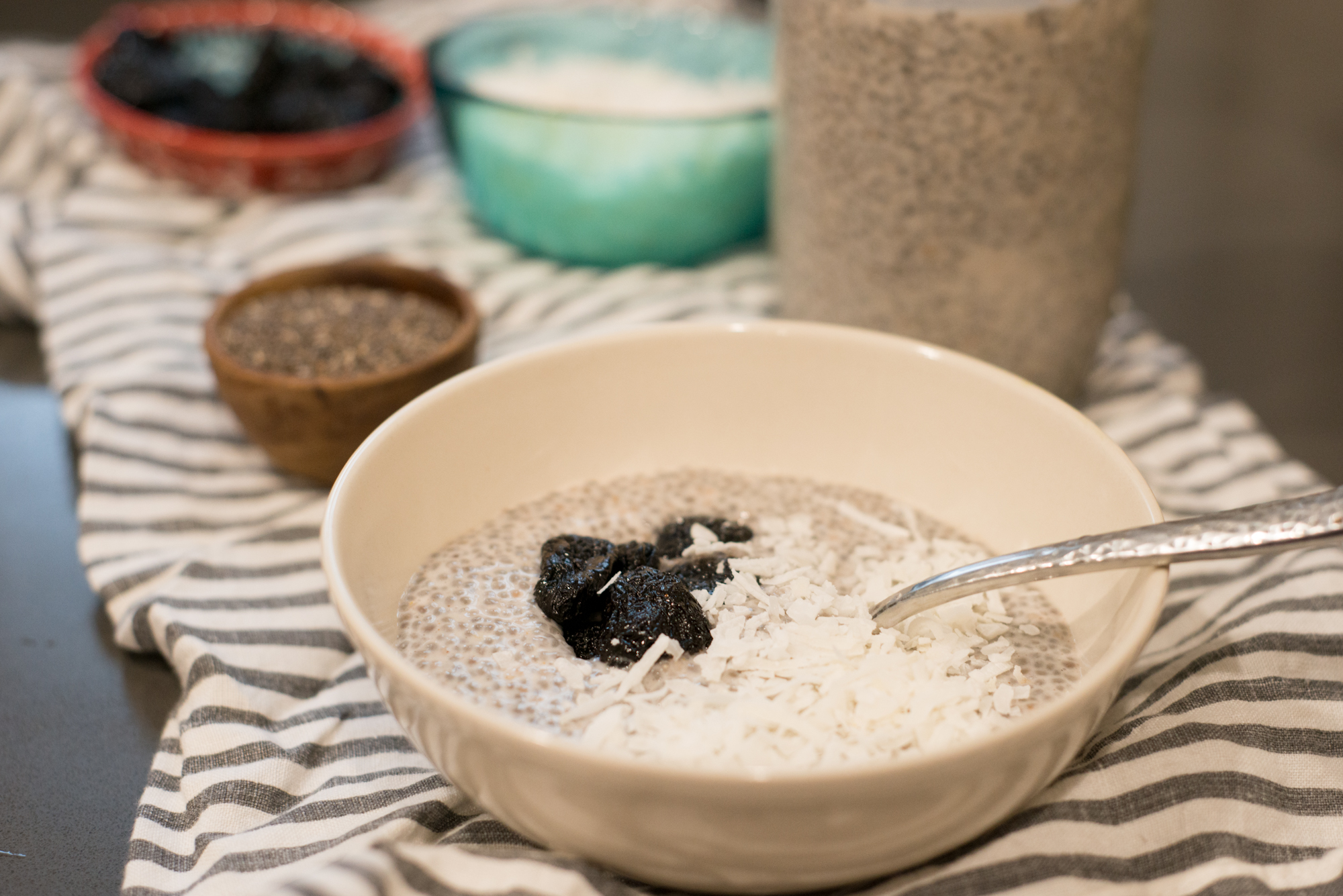 Type: Breakfast, Paleo
Author: Jennie
Difficulty: Easy
Prep Time: 5 minutes
Inactive Time: 3-9 Hours
Servings: 4
Ingredients
2 cup milk/"milk" of choice
1/2 cup chia seeds
1/2 teaspoon cinnamon
shredded coconut
dried fruit
banana, optional
Directions
Mix together milk (I use coconut), chia seeds, and cinnamon in a jar or container with lid.

Place in fridge overnight, or at least 3 hours.

Serve cold topped with coconut, dried fruit, and/or banana.
[addtoany]
Yum