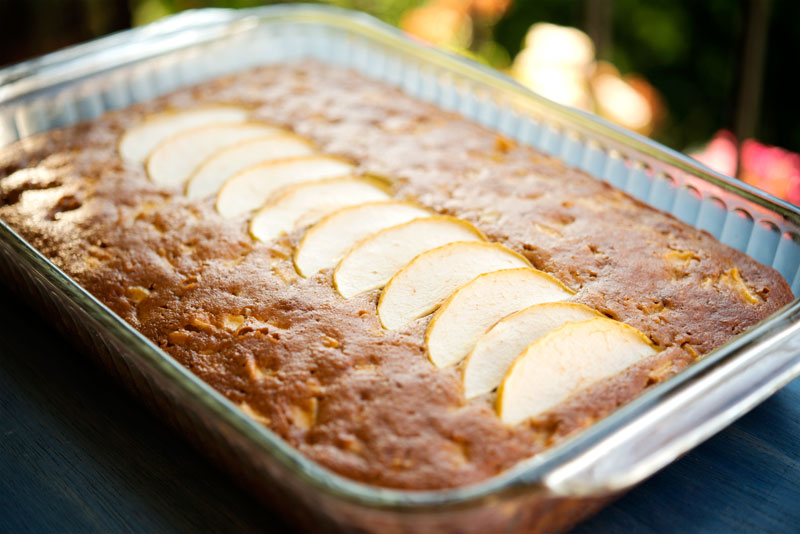 Two of our fave friends (Hi, J and M!) recently graduated from their Masters program to become librarians (I know, they're the coolest) so to celebrate, we went out for gluten free dinner, then made a delicious NOT gluten free apple cake for dessert.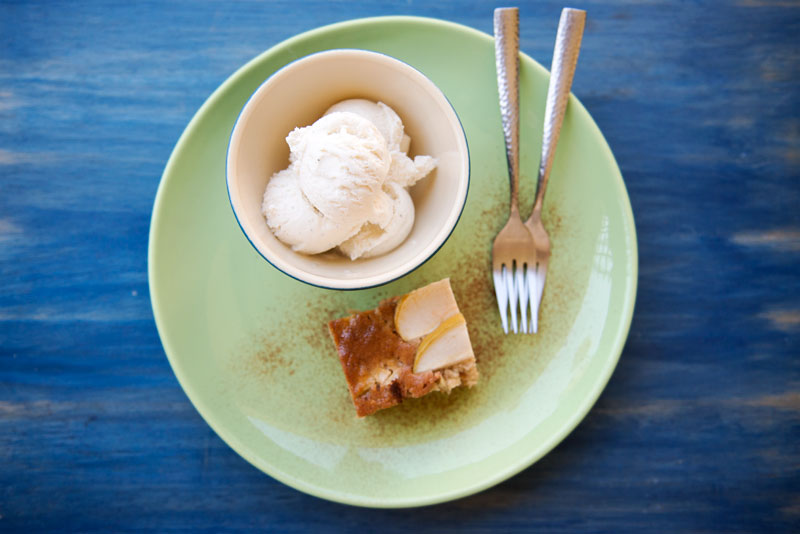 Basically, J requested something with apples, and Ana said, "You must make this apple bread." And proceeded to send us the recipe immediately, which we made immediately, and folks, we have stumbled upon something amazing.
Now, I know that apples aren't in season, but this was a special occasion. If you're a seasonal eater, you'll have to wait another couple of months, but trust me, it'll be worth it – just throw it on your "Autumn" Pinterest board, and dig it out come September.
Oven Temperature: 325
Prep Time: 20 minutes
Cook Time: 1 hour
Ingredients:
1 1/3 cup unsweetened applesauce
3 eggs
1 1/3 cups sugar
1 teaspoon vanilla
3 cups apples, diced (we used 1 and a half Granny Smith apples)
3 cups flour
1 teaspoon cinnamon
1 teaspoon baking soda
1 teaspoon salt
Directions:
1. Combine and set aside the oil (applesauce), eggs, sugar, and vanilla.
2. Sift flour, cinnamon, soda, and salt. Add dry ingredients to oil mixture gradually. Add apples.
3. Spray or butter pan, and bake in a 13 x 9 pan for about an hour.
4. Cool for fifteen minutes, then serve with vanilla ice cream for a real treat!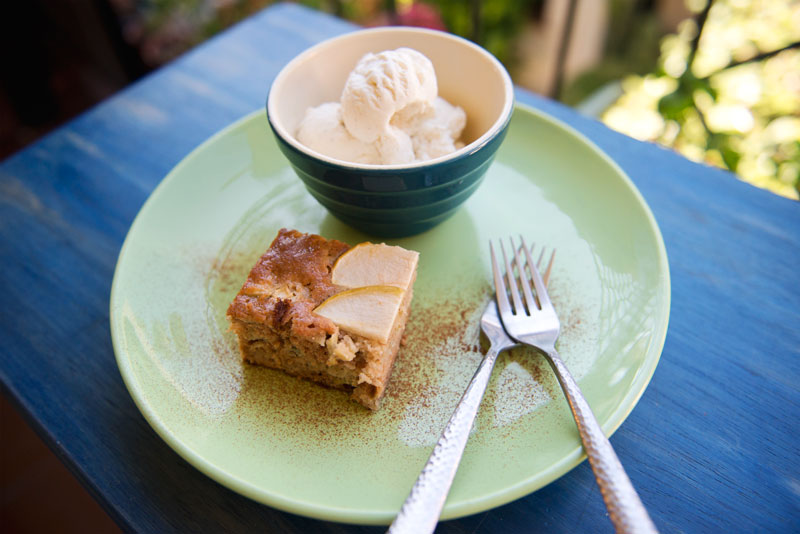 Yum