After years of searching Los Angeles in vain for a decent barbecue pork sandwich, we finally decided the only solution was to make one ourselves. Like most people born in the Southeast, I am very opinionated about my barbecue. I like Carolina style BBQ, and that means a lot of vinegar and a hint of sweetness.
My Uncle Fred was kind enough to lay out the basics of this recipe for me on a family vacation earlier this summer. I took copious notes and could not wait to come home and try it out myself! The genius of Fred's method is using a spray bottle to keep the meat drenched in vinegar throughout the cooking process, and it resulted in meat that was tender and flavorful while retaining its integrity.
For extra flavor, we started with a dry rub of our favorite spices and pan-seared this before slow-roasting it. I also whipped up a barbecue sauce to top off our sandwiches, but true to form, I completely forgot to pay attention to how I made it. I promise to share my barbecue sauce recipe just as soon as we sit down and actually pay attention to how it's made, but I can tell you it includes the following: apple cider vinegar, ketchup, mustard, brown sugar, cumin, chili powder, worcestershire sauce, salt and pepper.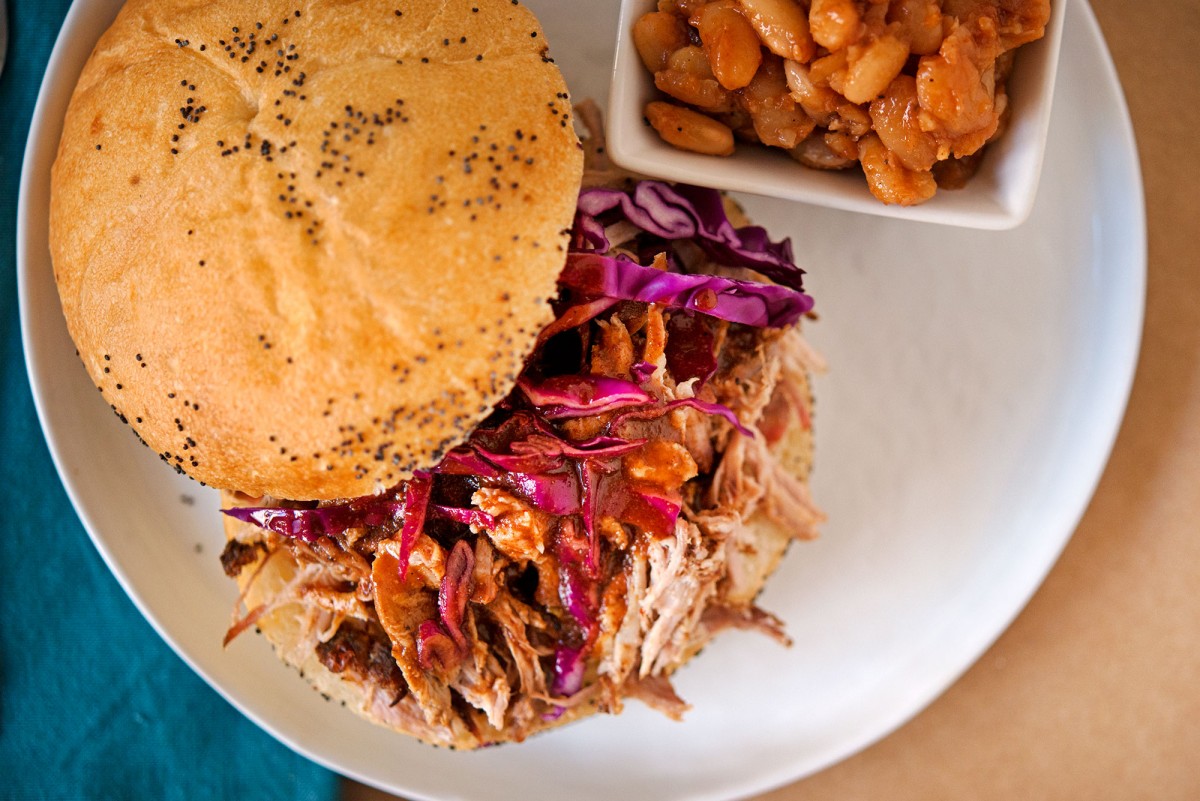 Ingredients:
1 6-lb boneless pork shoulder
1 cup brown sugar
4 cups apple cider vinegar
3 tbsp olive oil
For the dry rub:
¼ cup brown sugar
2 tbsp paprika
2 tbsp chili powder
1 tbsp cumin
1 tbsp black pepper
2 tbsp onion powder
1 tbsp garlic powder
1 tbsp thyme
¼ cup kosher salt
Directions:
1. Preheat oven to 325 degree.
2. Trim excess fat and cut pork shoulder into 3 or 4 pieces for easier handling.
3. Combine all ingredients for dry rub in a bowl, and rub the pork with your spice mixture, being sure to coat all surfaces and crevices. Let pork sit for 30 minutes.
4. Combine apple cider vinegar and brown sugar and transfer to spray bottle.
5. Heat the olive oil in a dutch oven or large cast iron skillet. Brown the pork on all sides, about 3 minutes per side.
6. Transfer the pork shoulder to a roasting pan, or keep it in your large dutch oven and place in oven.
7. Roast uncovered for 3 hours at 325 degrees, spraying liberally with vinegar mixture at every 30 minute interval.
8. Raise oven temperature to 425 degrees and cover pork with foil. Roast for one more hour, spraying with vinegar mixture every 30 minutes.
9. Remove when pork is fork tender and juices run clear. When the meat has cooled somewhat, use two forks or your fingers to shred.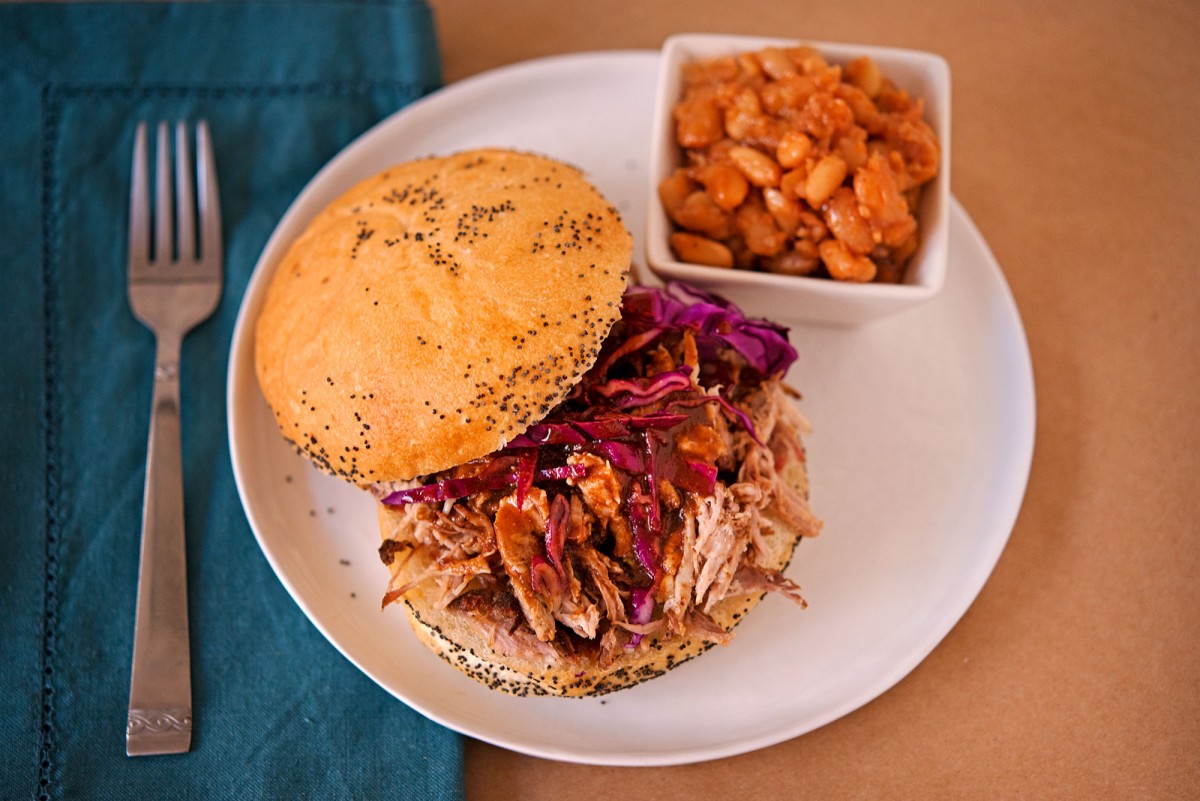 We were so pleased with how this turned out, and it received rave reviews from several friends who might be as picky about barbecue as I am. We'll probably continue to tweak and perfect this over time, but I can promise you that we will be making it again!
Yum