Sometimes, even food bloggers commit pinterest fails, but that doesn't make our creations any less delicious. We wanted to make something cute and seasonal to take to our annual pumpkin carving event. We spent a few hours on pinterest, in which I discovered that virtually any food shaped like a ghost will make me giggle out loud (I think it's something about their ghostly surprised faces). Eventually, though, we decided that a bite sized caramel apple would be perfect.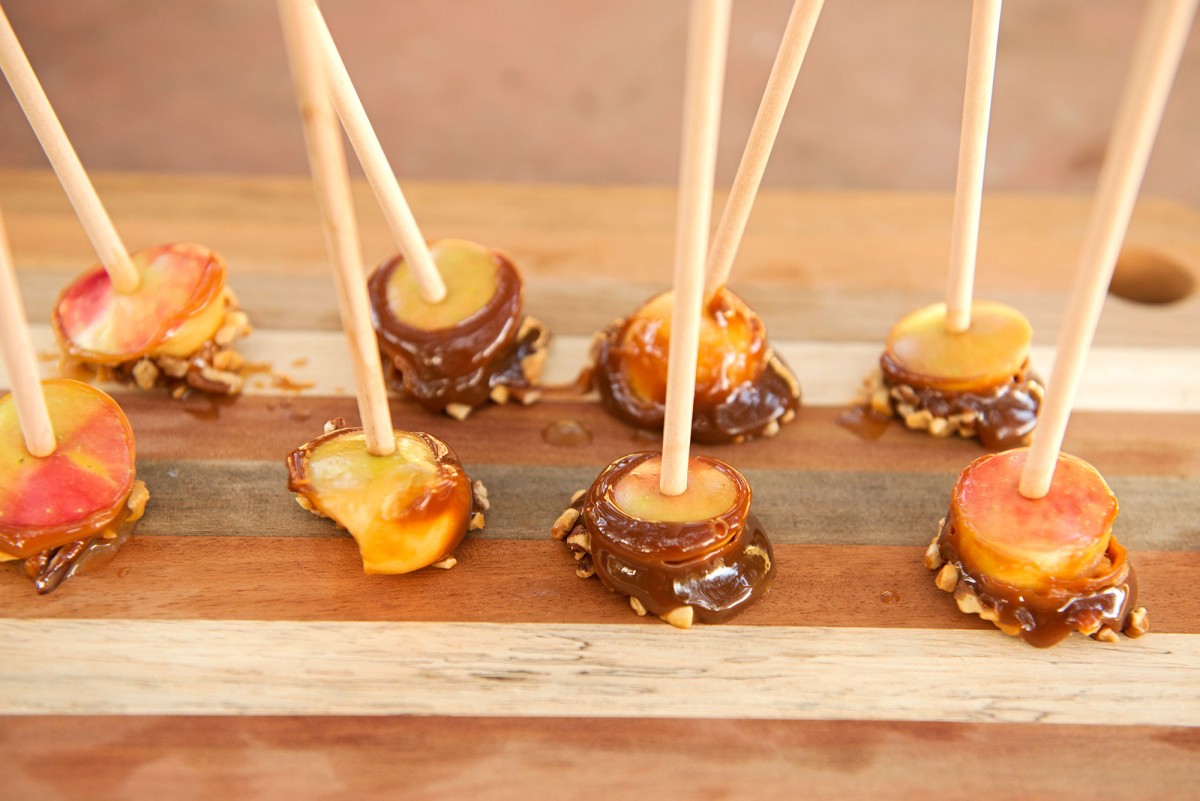 Truthfully, these were easier than we expected. We used a melon baller to cut smaller rounds out of larger apples and dipped them in caramel and nuts. The whole process took about 30 minutes from start to finish. If we made these again, we'd probably use shorter sticks to make things more proportional, and we'd recommend eating these right away. The caramel starts to slide off the longer these sit.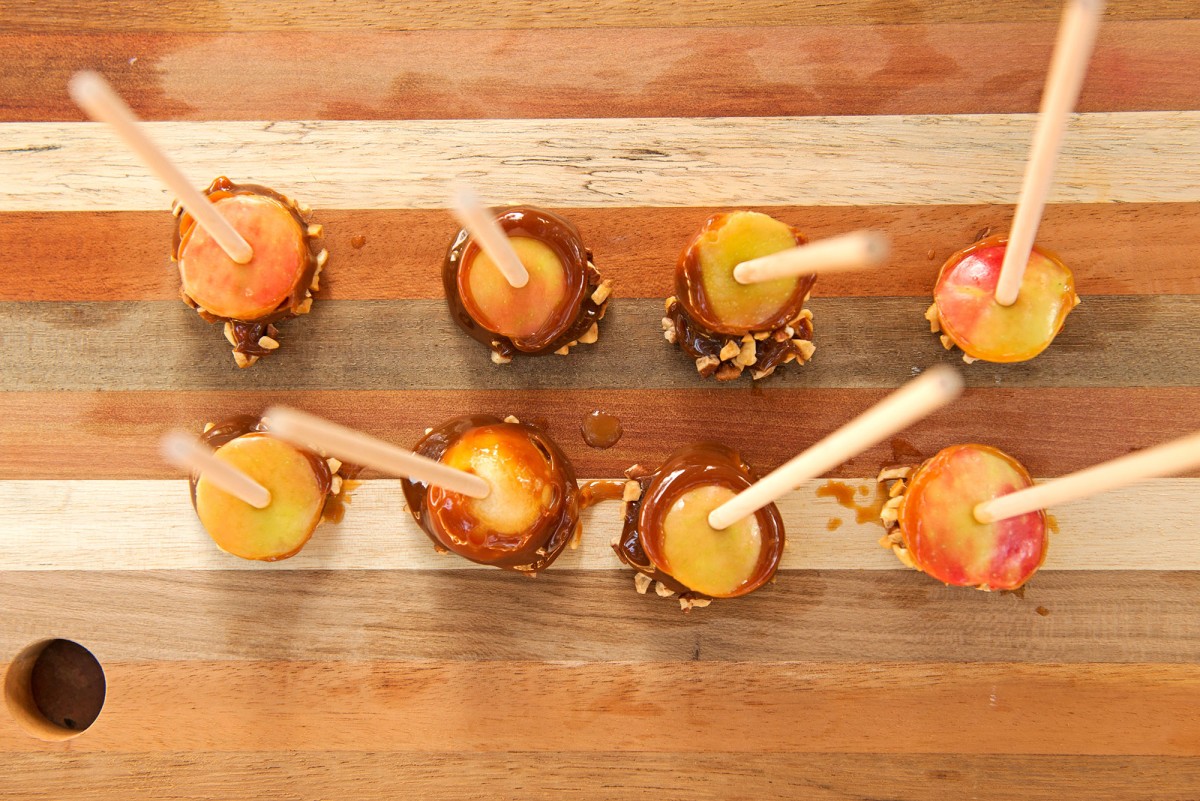 Even better, these are so much less messy than a whole caramel apple! All in all, it's a good reminder that food can still be fun, easy, and taste great even if they look a little droopy in photographs. Plus they're still pretty cute, aren't they?
[addtoany]
Yum