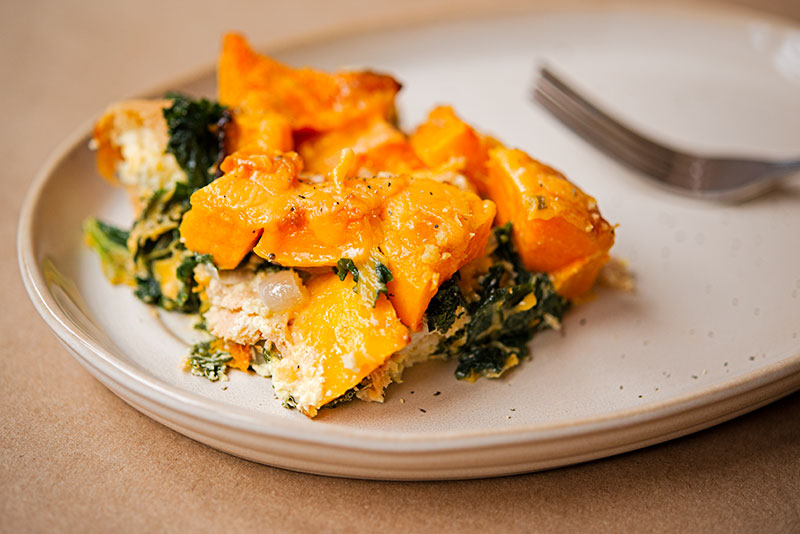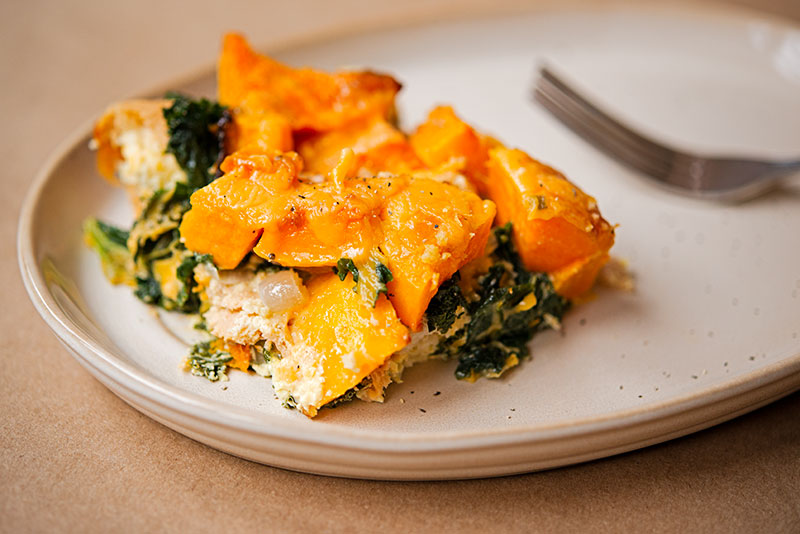 I recently started getting a CSA delivered at my job from the South Central Farmers' Cooperative and have been trying to be proactive and cognizant enough to devise my weekly meal planning about what I items I receive in my box.  I have received several butternut squashes in recent weeks and wanted to use my ever-growing cache.  I recently picked up some of Udi's new French Baguettes that I wanted to try and was well suited for use in this recipe. This recipe on Bon Appetit's website was a great combination of what I got in my box and what I had in my kitchen.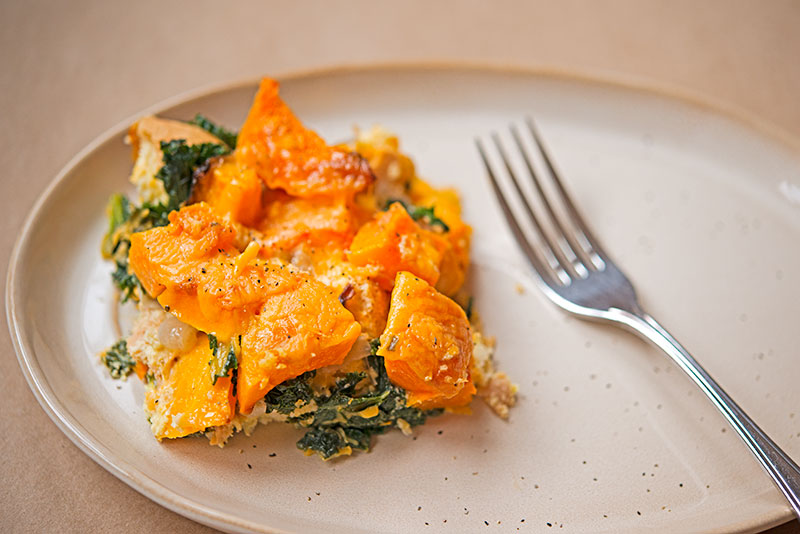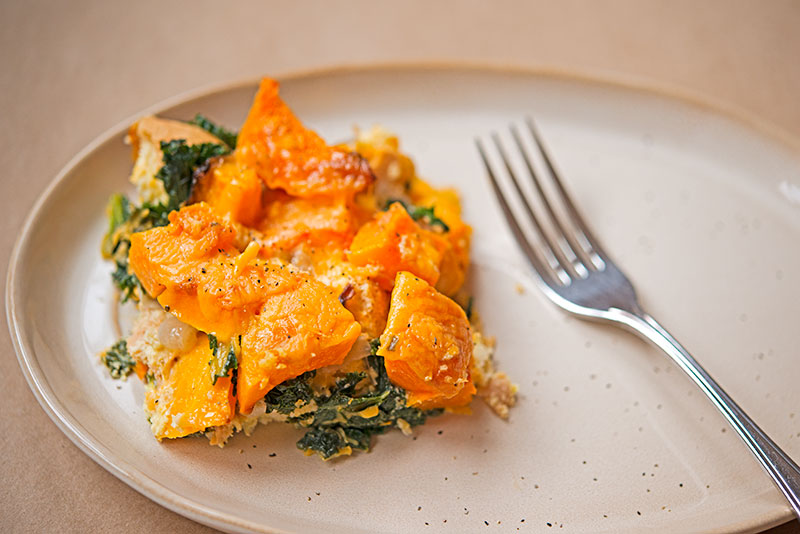 For my purposes I halved the recipe and while there are many moving parts to this recipe, all of the steps can be done when other parts are resting or roasting.  The most onerous and time consuming step of this recipe is peeling the butternut squash which was hard on my peeler and at times my patience.  I peeled the squashes raw, but you could roast it whole if you are so inclined and have the time.  The skin will peel off easier as it does with beets after you roast them.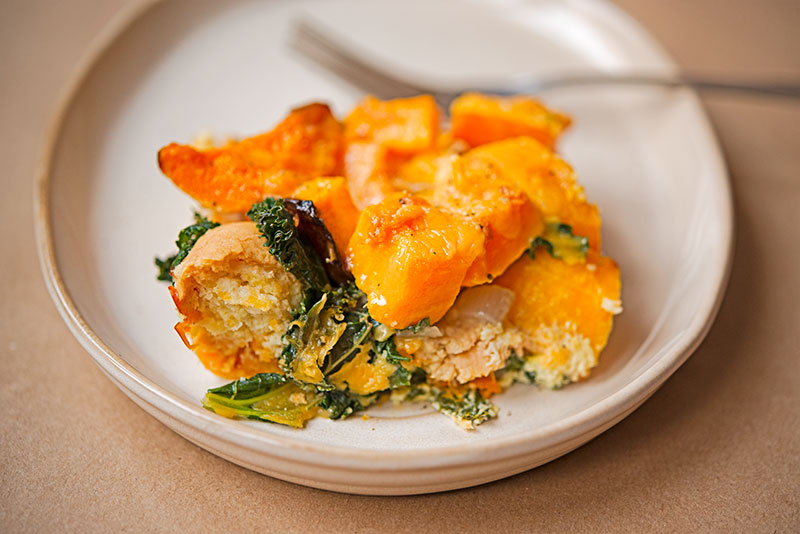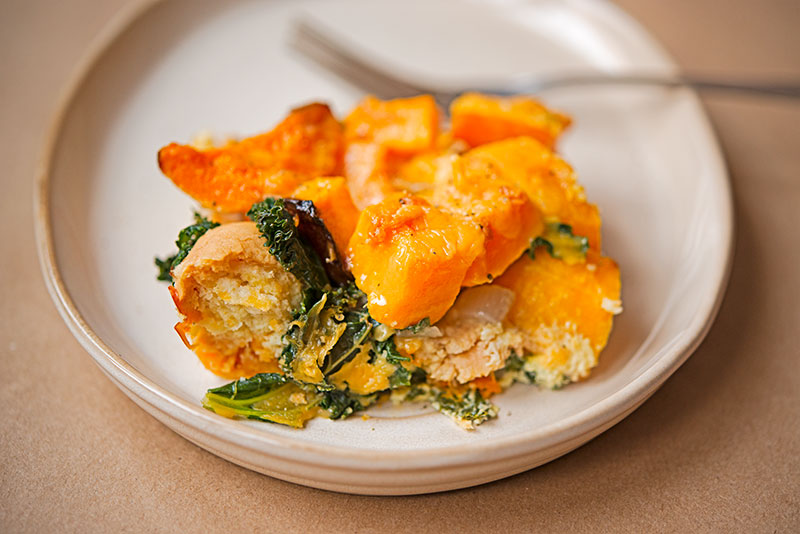 This ultimately turned out to be a hearty dish with a full flavor, though in my opinion could have used more cheese, but that is always my opinion.  This dish would make a great vegetarian option at a holiday meal and overall holds up well and can be eaten for leftovers for days if you decide to do the full recipe!
What are your favorite butternut squash and kale recipes?
[addtoany]
Yum