Brunch is my favorite meal. Any excuse to have brunch or make brunch is an opportunity I will NOT miss. A while back, the LA family was hosting a brunch. It might have been in honor of a visitor. It might have been just because we wanted to. I honestly don't remember. What I do remember is that I was tasked with making quiche. As the reigning vegetarian chef of the group, I wanted to impress everyone. My quiche had to be better than the bacon. Luckily, I came across the following recipe.
In typical Rebecca fashion though, I modified it.
2 tablespoons butter, softened, plus more for pan
1 package (1 pound) frozen hash brown potatoes, thawed
11 large eggs
Kosher salt and ground pepper
1 1/2 cups reduced-fat sour cream
1 package (4 to 5 ounces) soft goat cheese, room temperature
I might be obsessed with this quiche recipe. It has a hash brown crust, so how can you not be? My only issue with the recipe is the lack of veggies, an issue that is easily fixed!
In addition to the above ingredients, I would recommend adding any combination of the following:
broccoli
tomatoes
green onions
onion
caramelized onion
spinach
mushrooms
peppers
artichoke hearts
olives
asparagus
chives
In all honesty, any vegetable you fancy will probably taste delicious in this quiche. For my quiche, I used broccoli, caramalized onions, spinach, yellow bell peppers, and chives.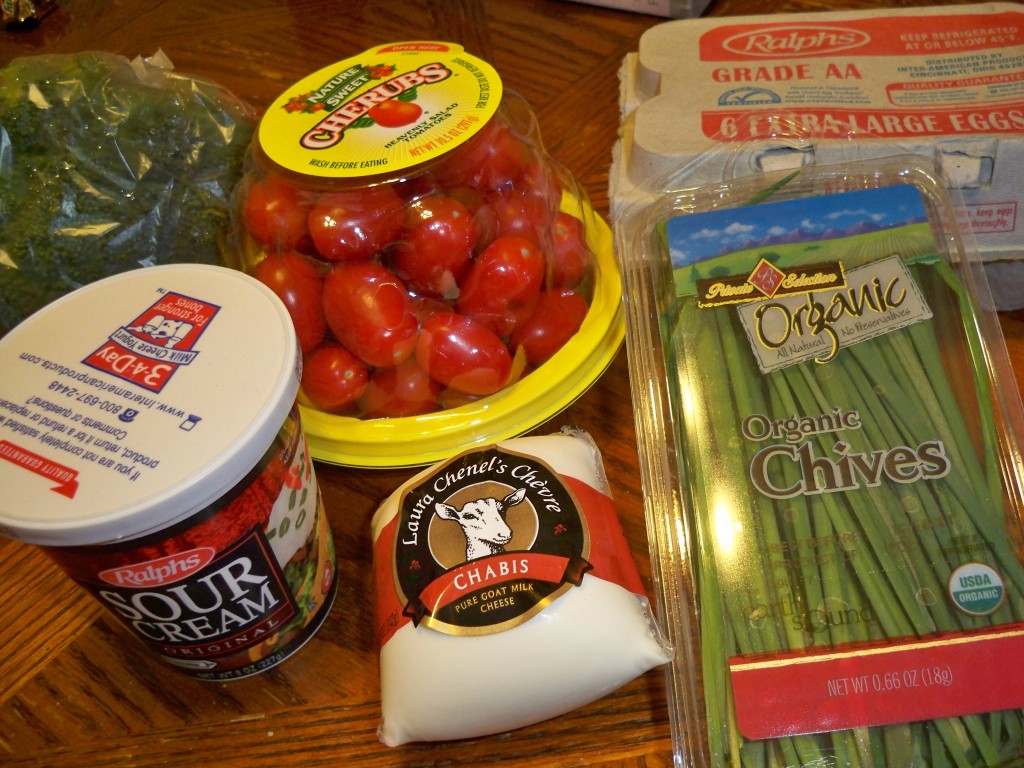 I recommend owning a Springform. It's the most ingenious pan. Perfect for cheesecake, and perfect for this quiche. Go get one. Then you can bake.
Preheat your oven to 375. Rub some butter all over your pan. Line the edges with waxed paper, then rub some more butter over that.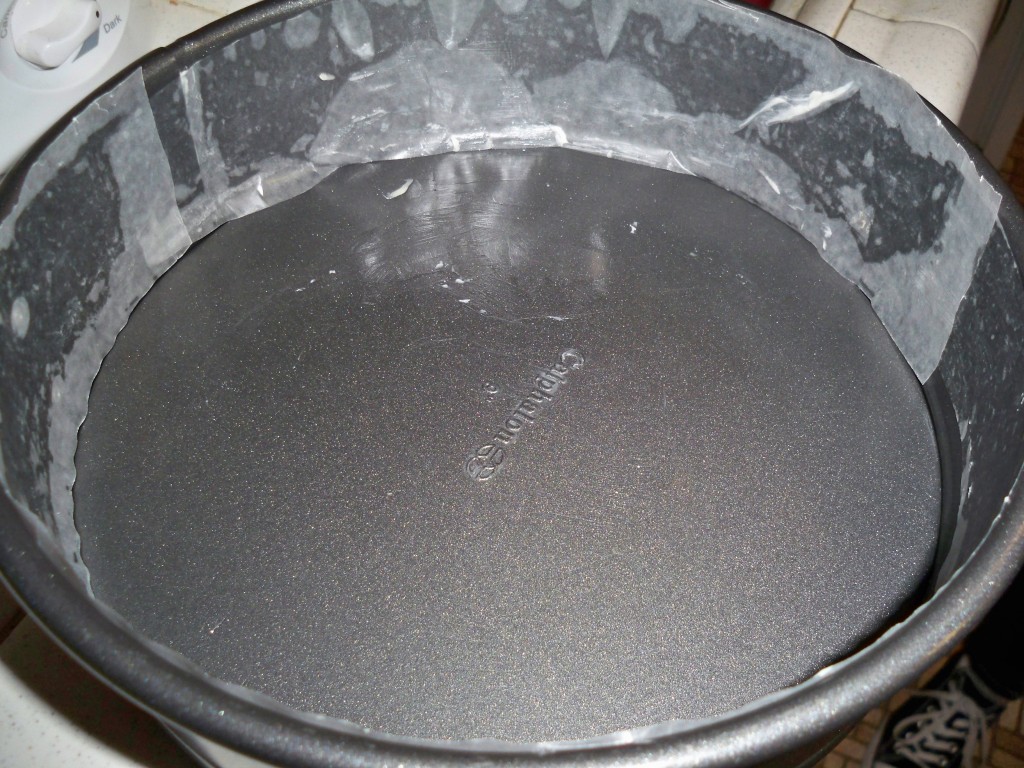 Mix the thawed hash browns with 2 tbsp of butter, 1 egg, 1 teaspoon kosher salt, and ¼ teaspoon ground pepper.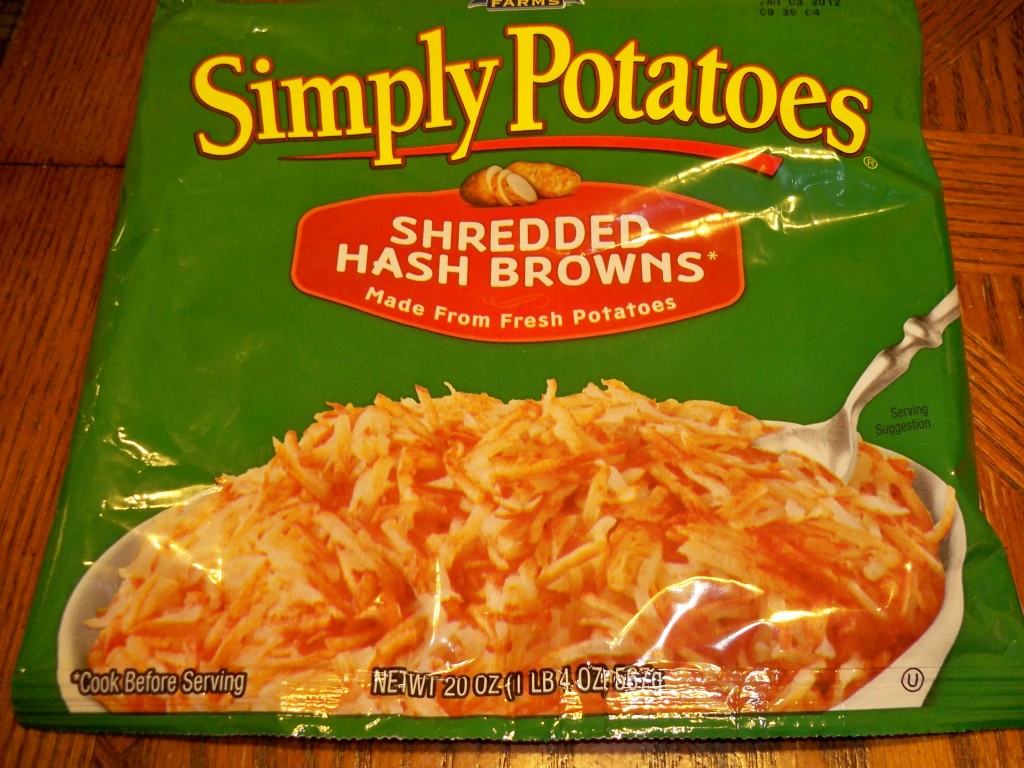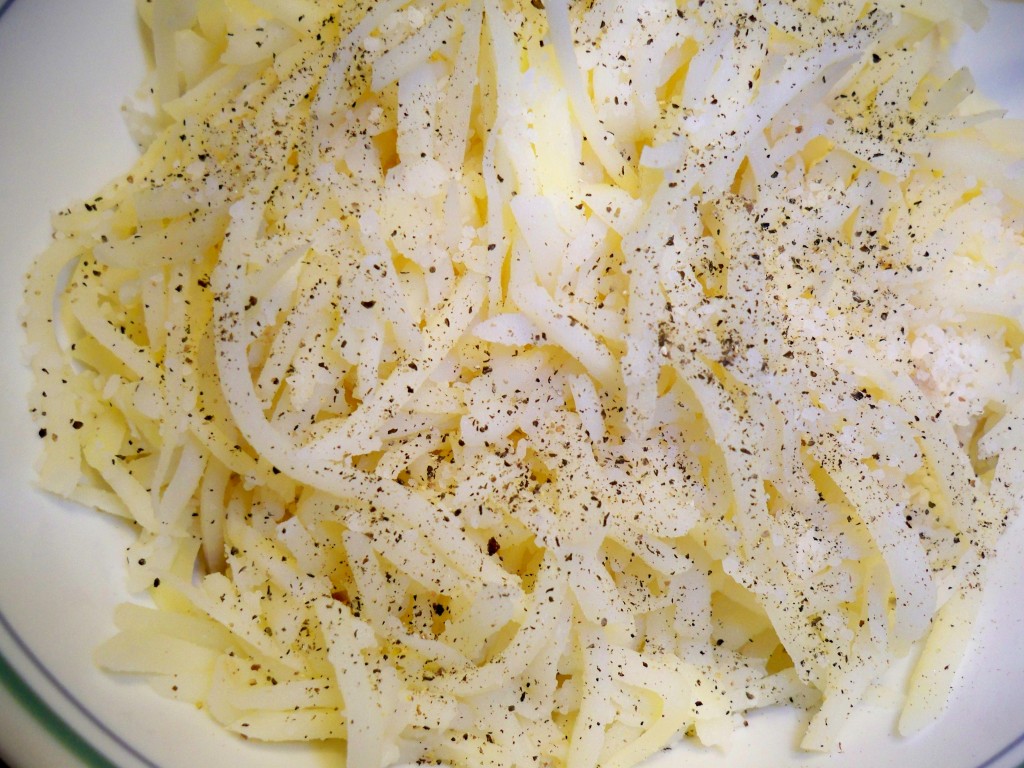 It should be slightly sticky, enough to be able to stick it to the sides of your buttered pan. Line the pan with hash browns and stick it in the oven for 15 minutes.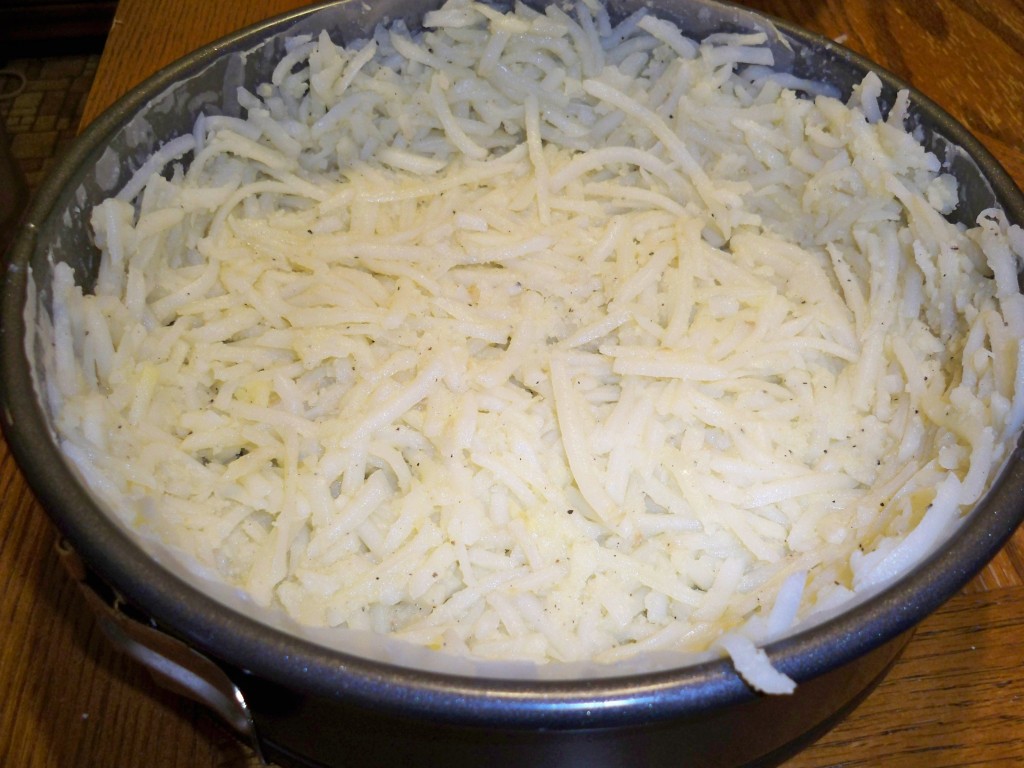 I recommend placing the Springform on a cookie sheet so the crust doesn't brown too quickly.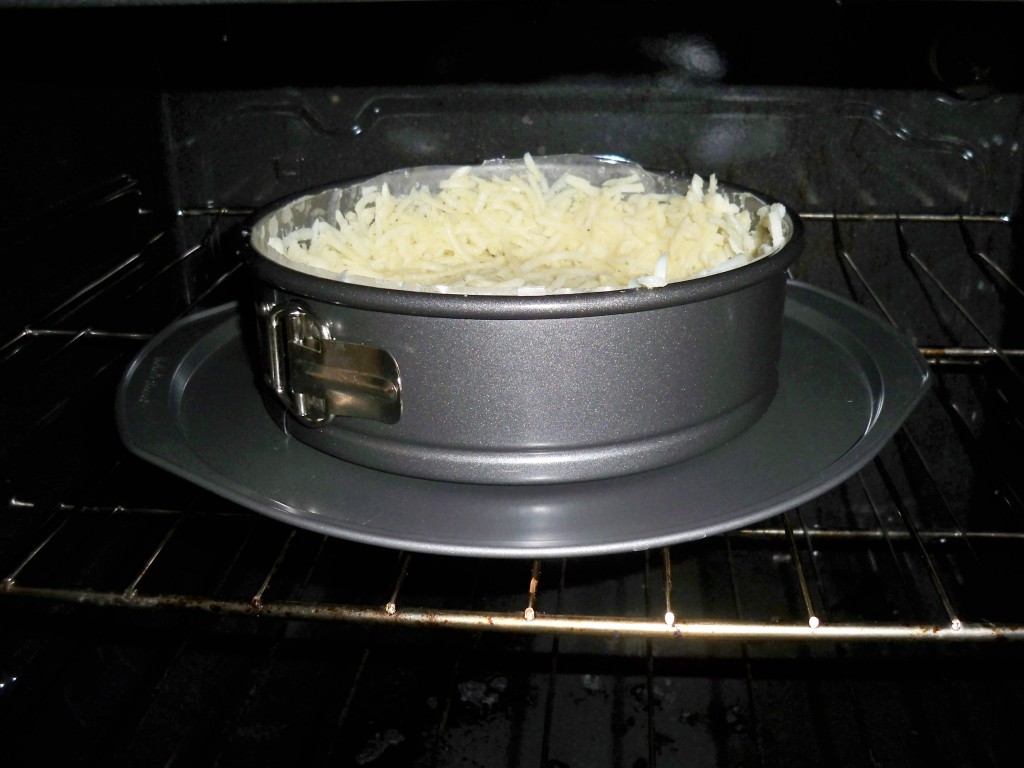 While your crust is baking, saute up your onions with some olive oil.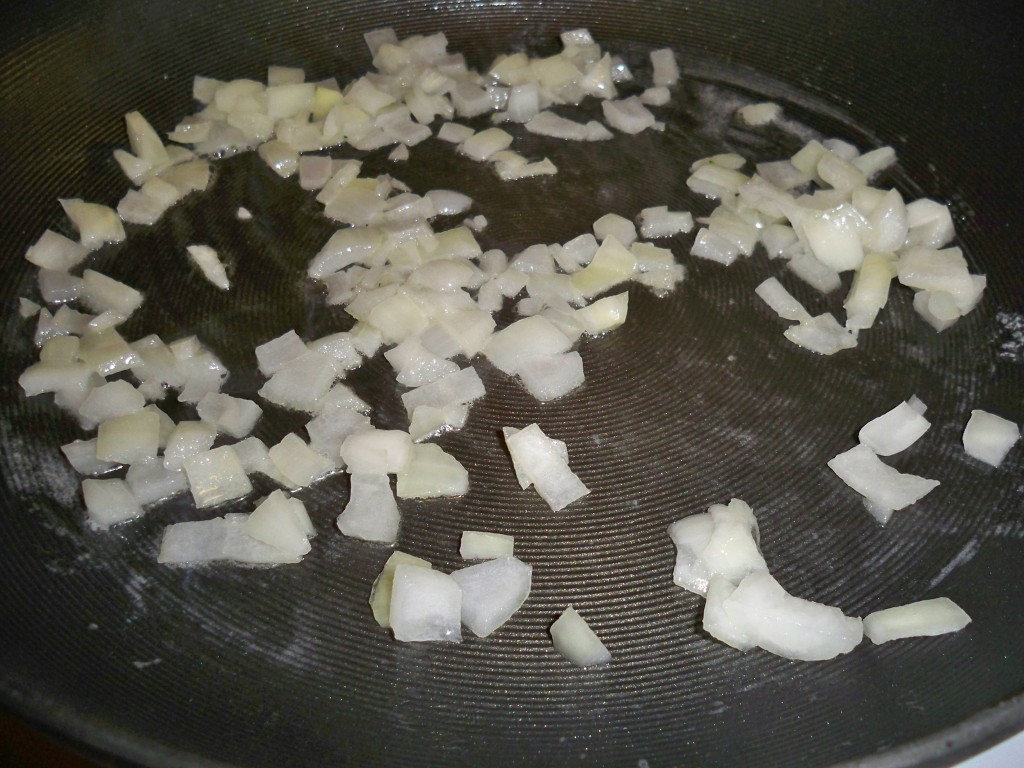 Once they have turned from white to translucent to lightly brown, add your other veggies. Cook for a few minutes, until slightly crunchy.
 Mix the goat cheese, sour cream, and 10 remaining eggs.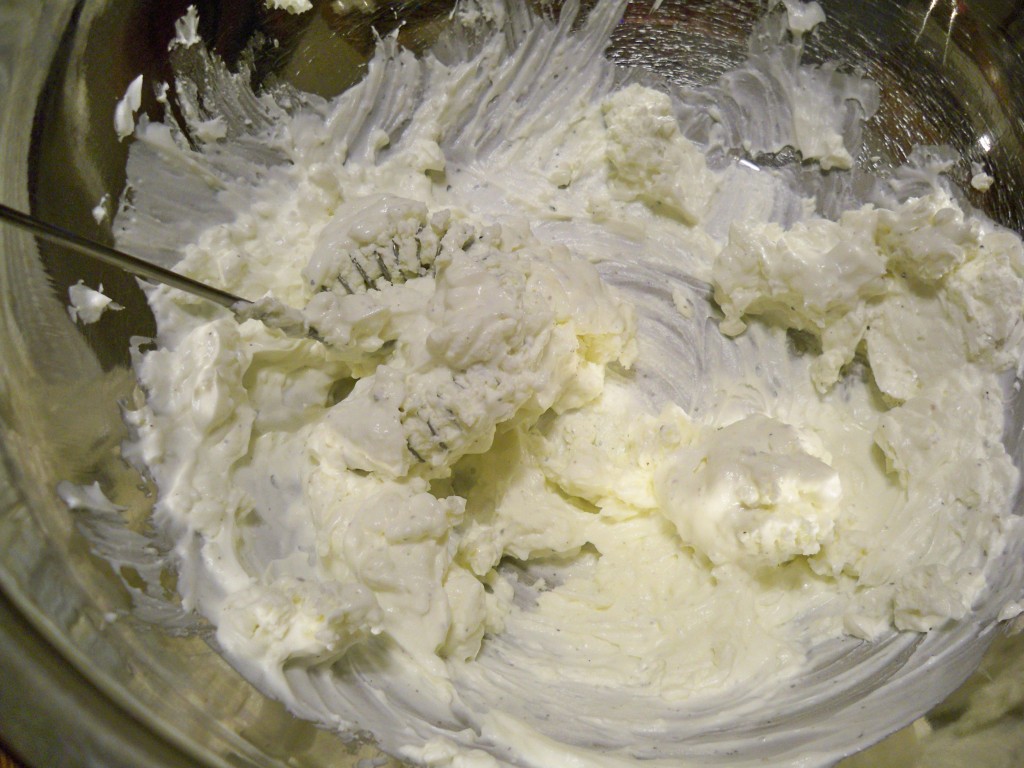 Add 1 ½ teaspoons kosher salt, and ¼ teaspoon ground black pepper. Whisk everything together until nice and smooth.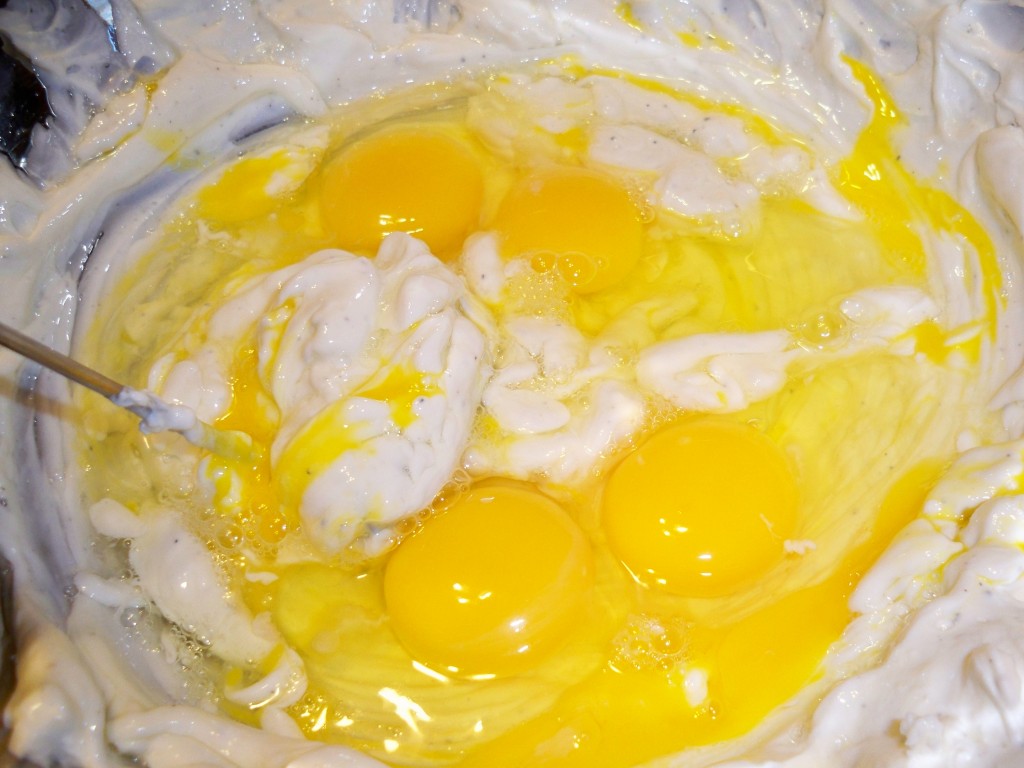 Add your cooked veggies.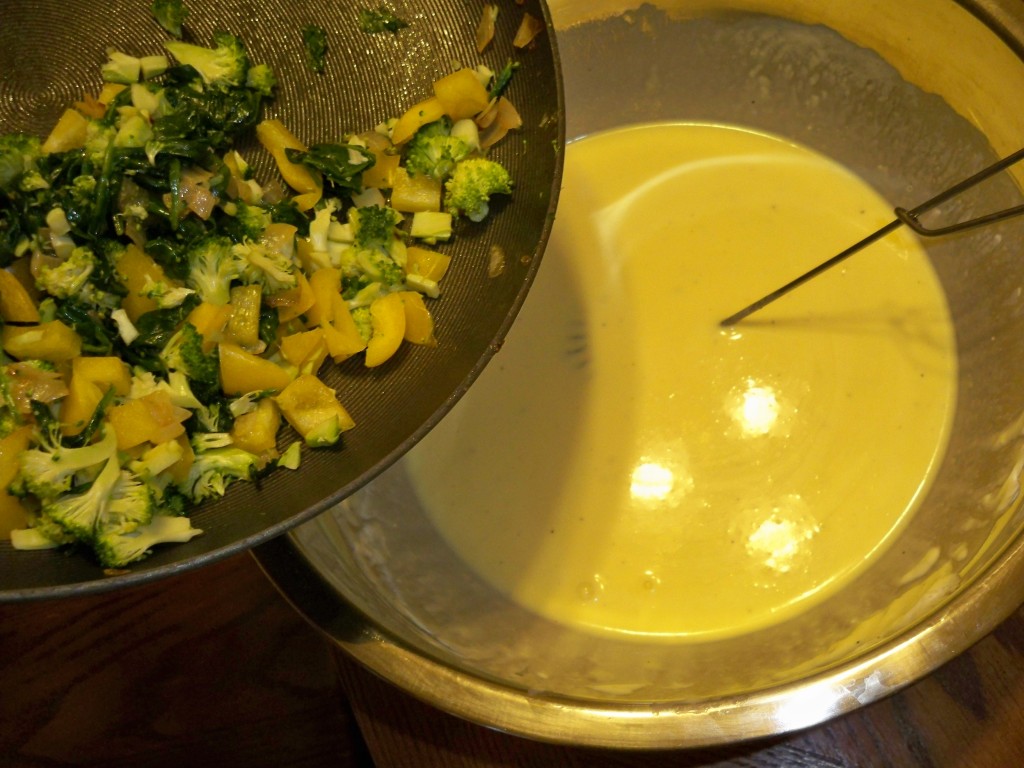 Pour the whole quiche mixture into your hash brown crusted pan. Top with chives, or another seasoning of your choice.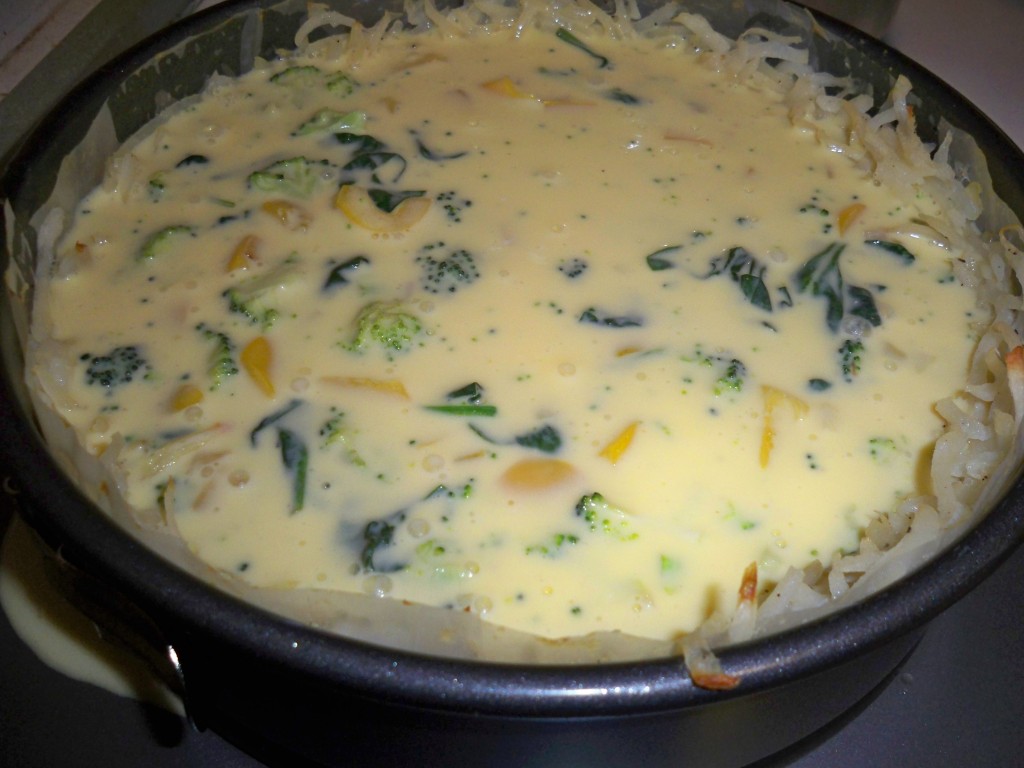 Put it back in the oven for 45 minutes. When finished, the quiche should be solid, but jiggly in the center, with a lightly browned crust.
I brought this particular quiche to a party. I was able to snap one photo of the finished quiche. I turned around for 10 minutes, and half of it was gone!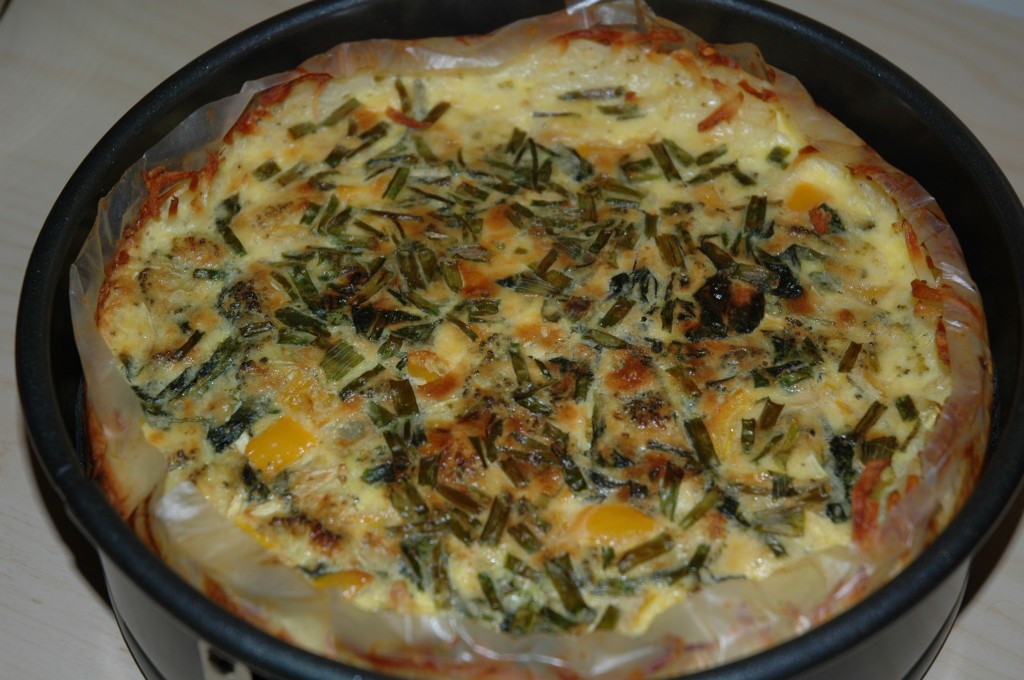 How do you make quiche? What do you put in it?
Yum