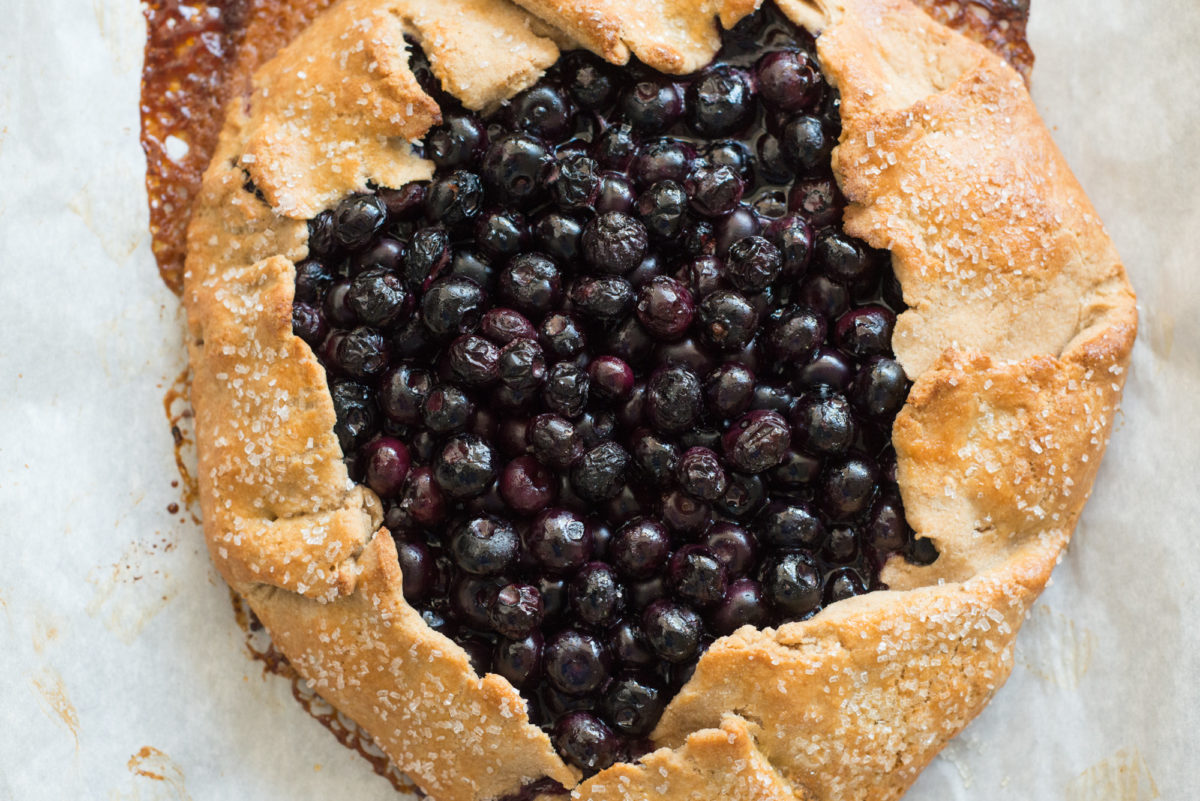 Blueberries are everywhere and I really just cannot stop making things with them. I have been eating them almost at every meal. They remind me of my childhood and are so delicious they seem like they're not possibly good for you, but they are, they really are!
I know the giant containers that I see soon (for so cheap!) will be gone and we'll be diving into a new season (hello, apples!) so I'm trying to get as many in as I can before suddenly it's February and I'm dreaming of June.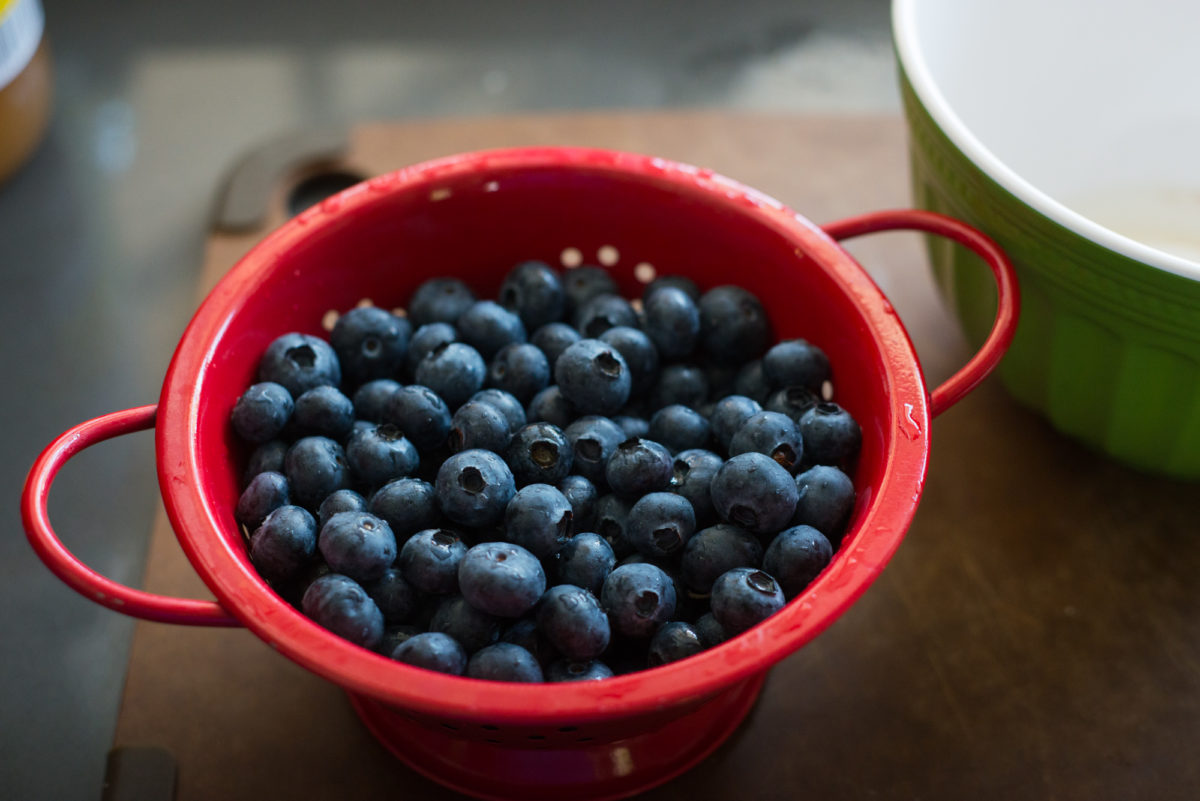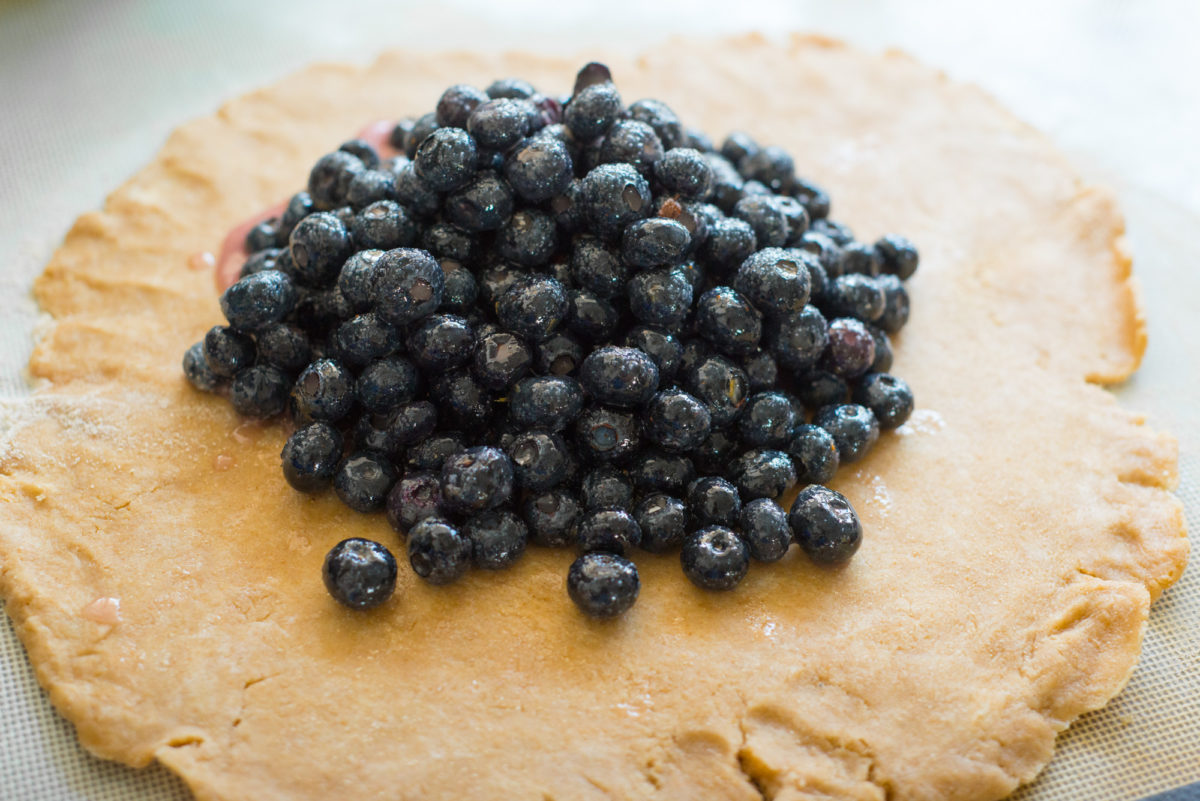 This crostata was easy as pie (hah! Get it. Guys, pie is not easy. BUT this is, I swear) and reminded me that sometimes dessert that isn't chocolate is fine. Good, even! Topped with some really good vanilla ice cream, this might be my new fave way to eat blueberries. You don't have to use too much sugar if you've got sweet blueberries, and the crunch of the crust with the burst of the berries is something out of this world.
If you don't have blueberries, or not enough, go ahead and use raspberries and blueberries, or blueberries and blackberries, or huckleberries, or even a stone fruit. You get the idea. Use what you want. I used this same crust for my savory apple & goat cheese crostata, and it definitely stood up for this.
I recommend white wheat flour for this – I used King Arthur's and it was perfectly nutty and balanced the sweet of the berries out. Or use white if that's what you have – if you want, you can even use wheat but make sure to add a little more water to the crust because wheat will make it more crumbly.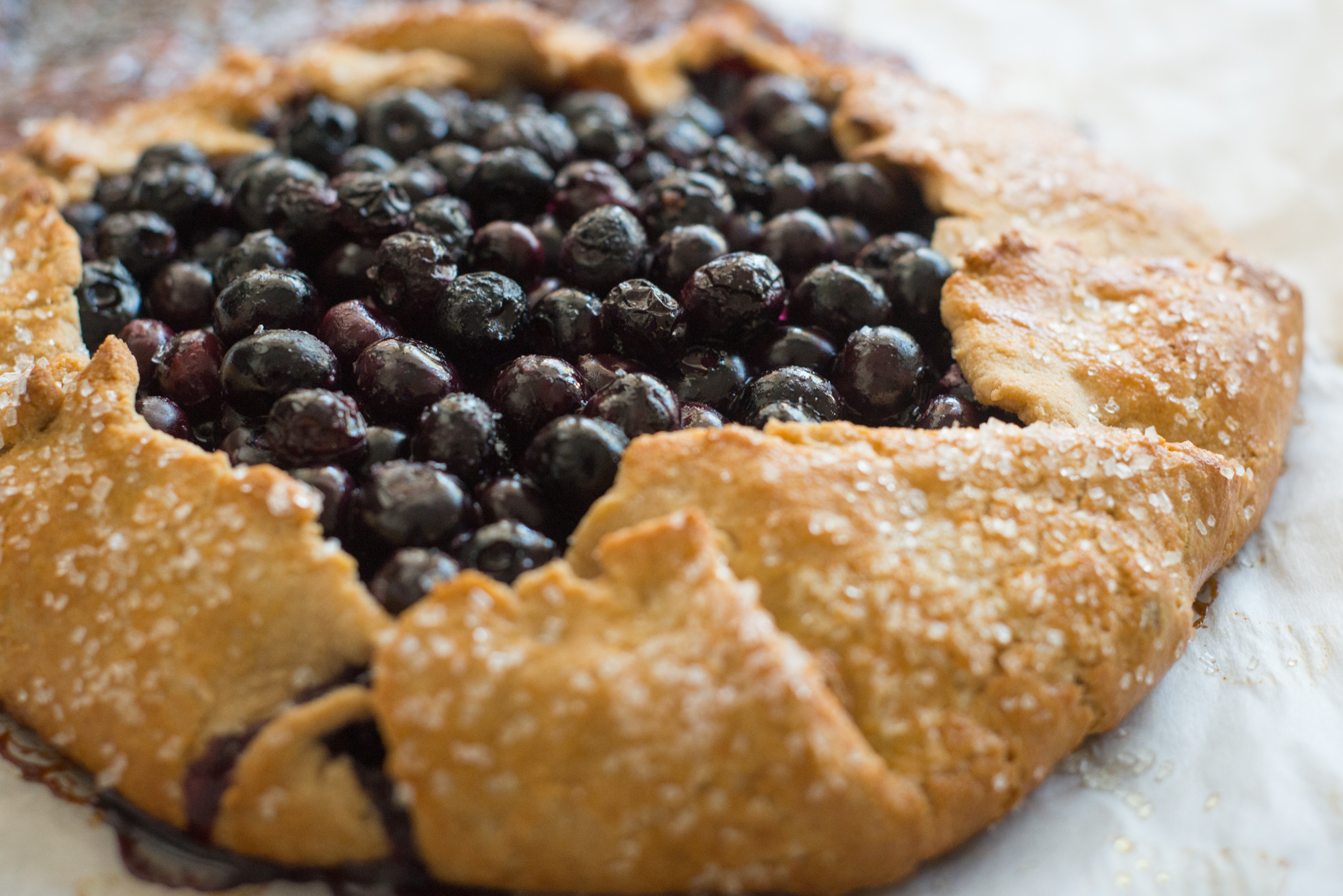 Type: Dessert, Treats
Author: Jennie
Oven Temperature: 375°
Difficulty: Intermediate
Prep Time: 30 minutes
Cook Time: 45 minutes
Inactive Time: 1 hour
Servings: 6-8
Ingredients
1 3/4 cup all purose or white wheat flour
6 tablespoon sugar, divided
1 teaspoon kosher salt
1/2 teaspoon baking powder
1/2 cup (1 stick) butter
2 1/2 cup fresh blueberries
1 tablespoon cornstarch
1 lemon, juiced and zest
1 teaspoon fresh ginger, grated
1/2 teaspoon cinnamon
2 tablespoon coarse sugar
1 egg, beaten
Directions
Mix the flour, 2 tbsp. sugar, salt and baking powder. Add the butter and use a pastry blender or fork to incorporate until butter is pea sized.

Add 5 tablespoons of ice water and pulse until the dough just comes together (if still too dry, add additional water, a teaspoon at a time).

Turn the dough onto a sheet of plastic wrap and form into a flattened round about 6 inches in diameter. Wrap and refrigerate for at least 1 hour. While the dough is chilling, make the filling.

Mix remaining sugar, cornstarch, lemon juice, ginger, and cinnamon together. Add blueberries and toss to coat. Refrigerate until it's time to put the whole thing together.

When the dough is ready: preheat oven to 375, then roll out dough onto a piece of parchment. Pile blueberries (including liquids) into the center, then pleat the dough up to the center.

Beat egg and put an eggwash on the dough, followed by a sprinkling of coarse sugar. Place in oven for 30-45 minutes, until blueberries are bubbly and dough is browned. Serve with ice cream!
[addtoany]
Yum