This is the first post for Eva Gross. Eva comes to GMS after years of being Corelyn and Jennie's partner-in-crime for most things cooking and baking, as she has worked in a kitchen and usually is interested in long conversations about flour or meat. We hope you enjoy her monthly gluten free contributions as much as we do already!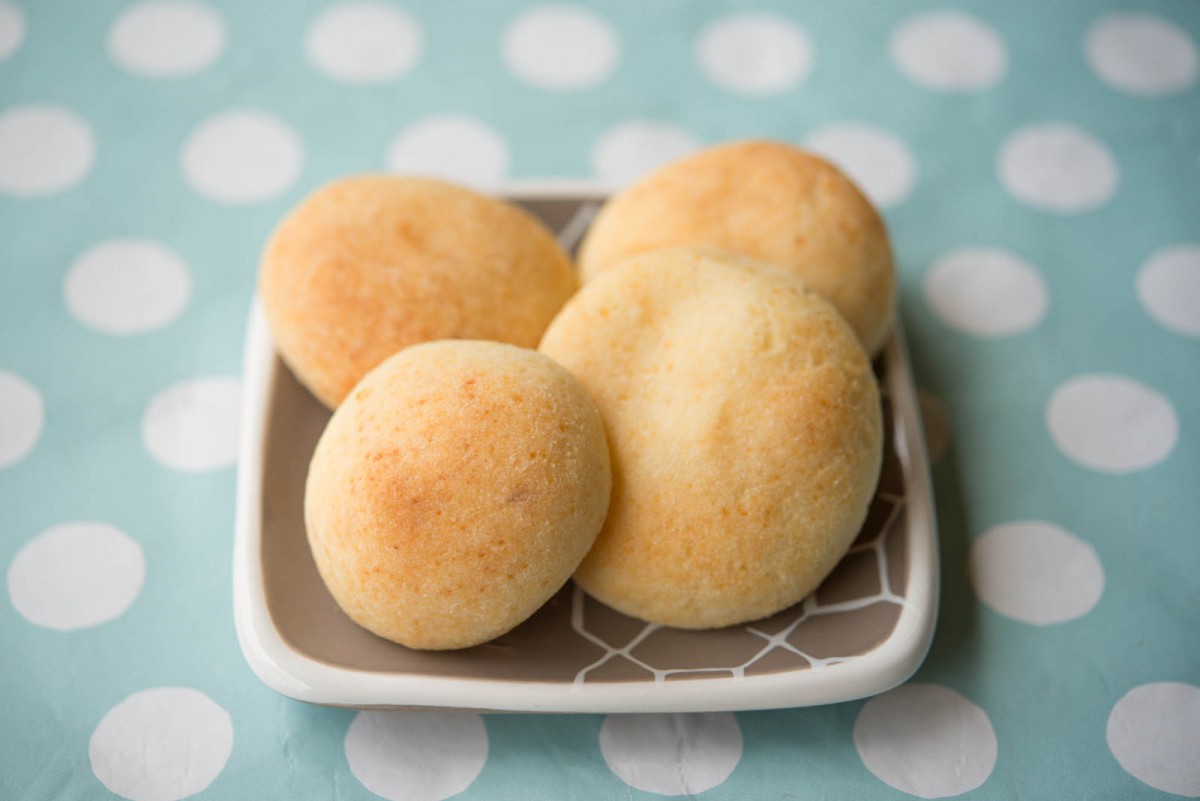 I first fell in love with Colombian Pandebonos at GMS Thanksgiving 2013.
I walked in the door and Ana said, hello-there-are-gluten-free-rolls, all in one word, dispensing with the important information before the pleasantries. Or maybe that's just how I remember it. Living gluten free, I have been known to elaborate my introductions to life-altering GF discoveries. And these Colombian cheese buns were just that – beautiful, light and chewy. I truly don't remember how many I ate.
So instead of simply asking for the recipe, I made her teach me our to make them in person. We had a fantastic day of international cooking, complete with a trip to the Hispanic supermarket. And when the rolls were done, even Ana's cat Phoebe happily indulged in these GF Columbian treats.
(Ana used this recipe as a reference and deftly translated and elaborated for our eating pleasure.)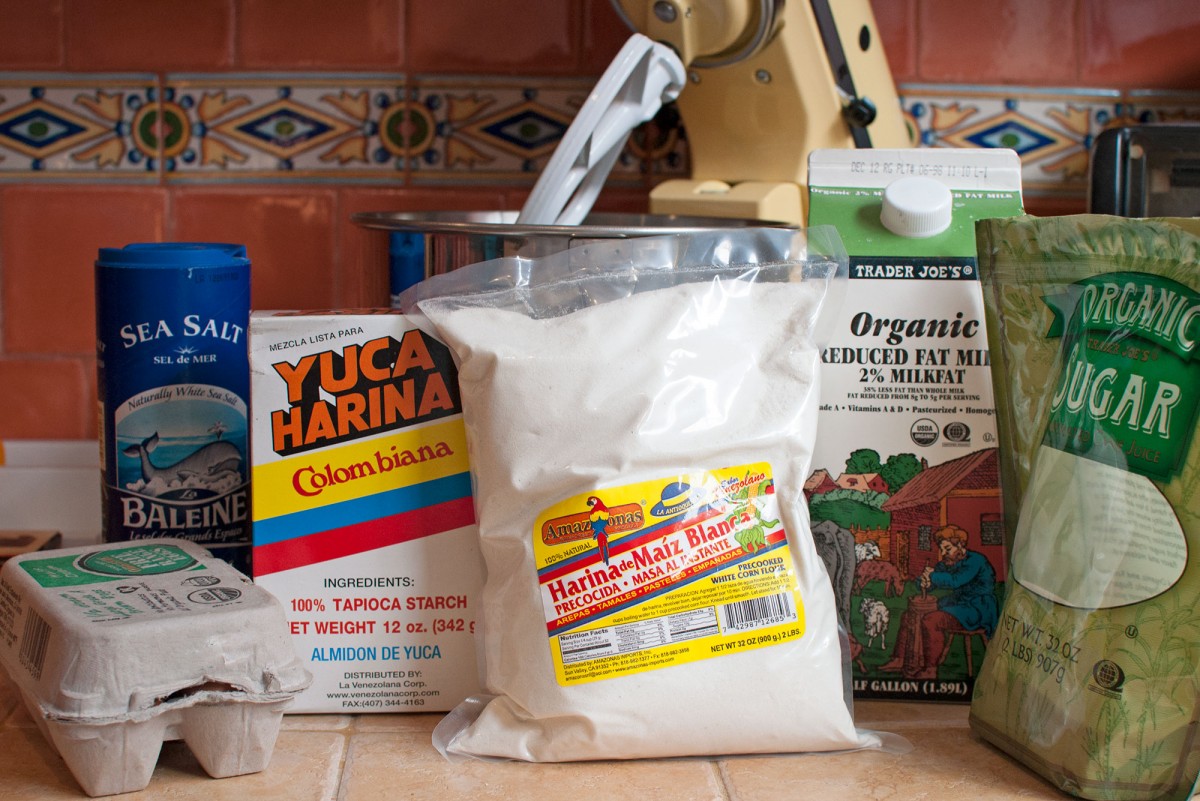 Ingredients:
1 heaping cup yucca flour (which you can find as tapioca flour/starch in most grocery stores or yucca flour in Hispanic supermarkets)
1 heaping cup pre-cooked white corn flour (harina de maíz blanco precocido)
1 big spoon sugar (Colombians measure in big spoons and small spoons)
1 big spoon salt
1 egg
2 cups queso fresco (Ana asked for the freshest)
Heaping ½ cup melted butter
2 cups milk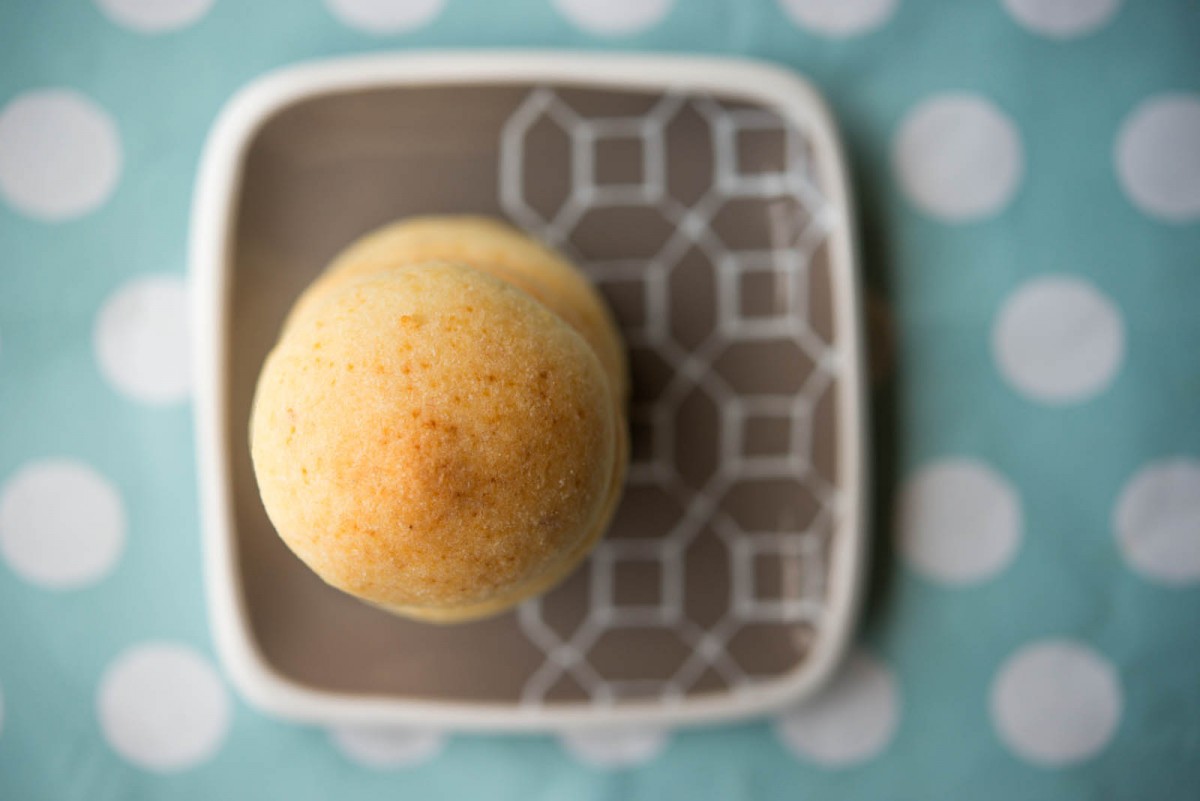 Directions:
Pretty simple as far as breads go.
1. Preheat the oven to 450 degrees.
2. Mix the flours, sugar and salt together. A mixer with a dough hook is best but you can do it by hand if you fancy a small workout.
3. Add the egg.
4. In a separate bowl, pull the queso fresco apart until it is a fine consistency. Ana suggests a blender but you can also use two forks and a little extra time.
5. Mix in the queso.
6. Incorporate the melted butter (not too hot, so as not to cook the egg). Then, gradually add the milk while mixing, until a spongey dough is formed.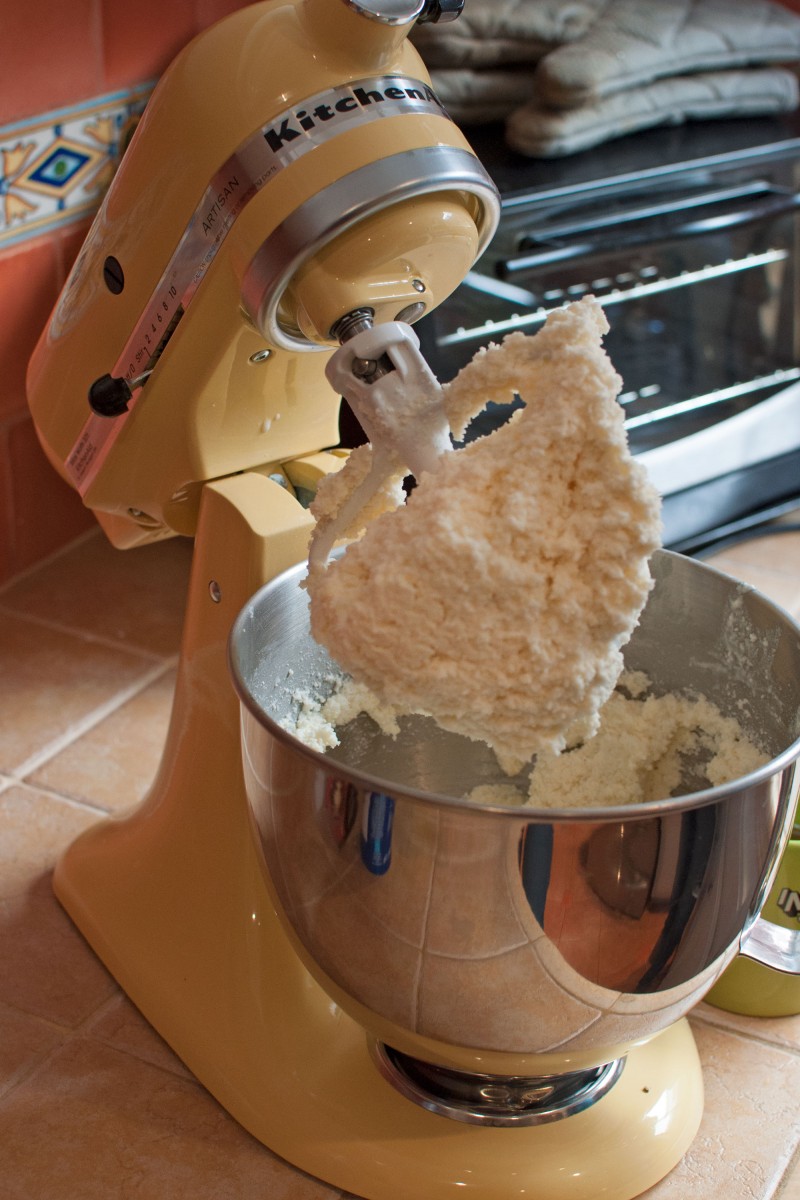 7. Roll into your desired size and shape (they won't rise much). We rolled heaping spoonfuls into bun shapes but traditionally the middle is punched out like a doughnut. A cheesy, gluten-free, Colombian doughnut of the Gods, that is.
8. Bake for 20-25 minutes or until the tops are golden yellow, orange and brown and smell of pure divinity.
9. Enjoy with friends of any nationality. They are particularly appreciated by your gluten free buddies.
Yum