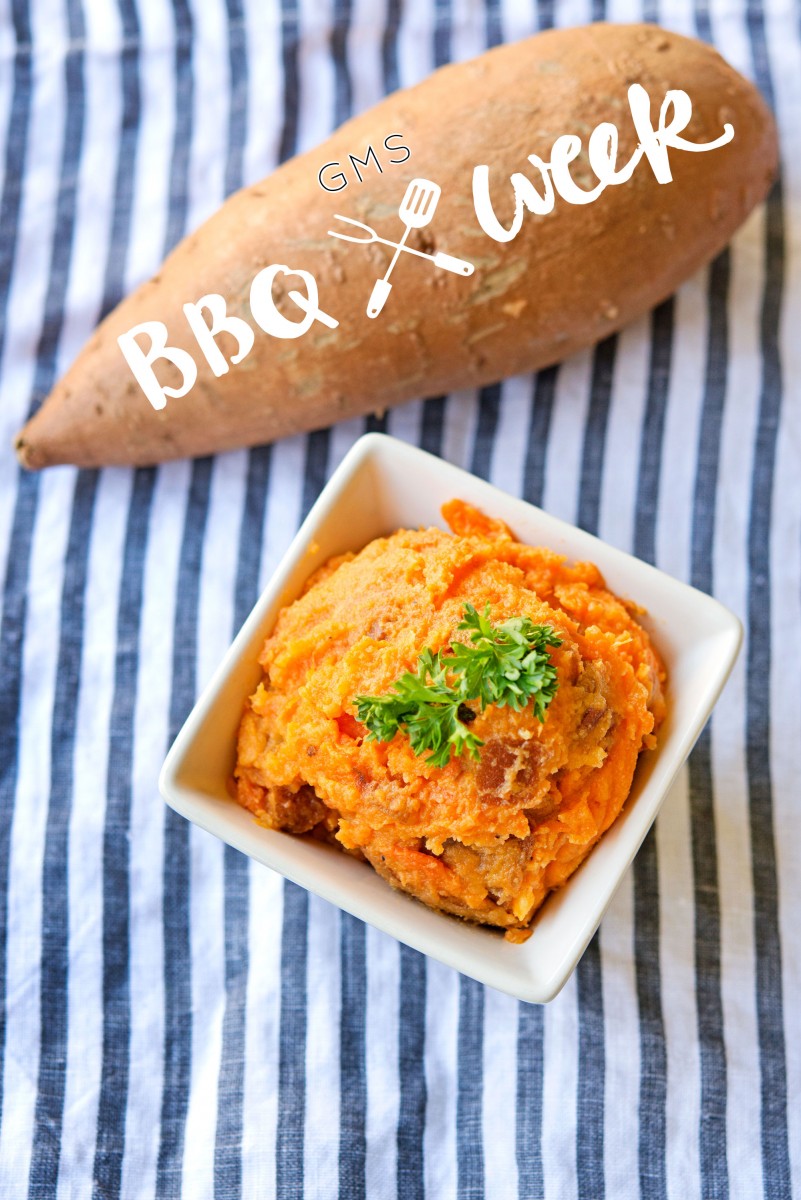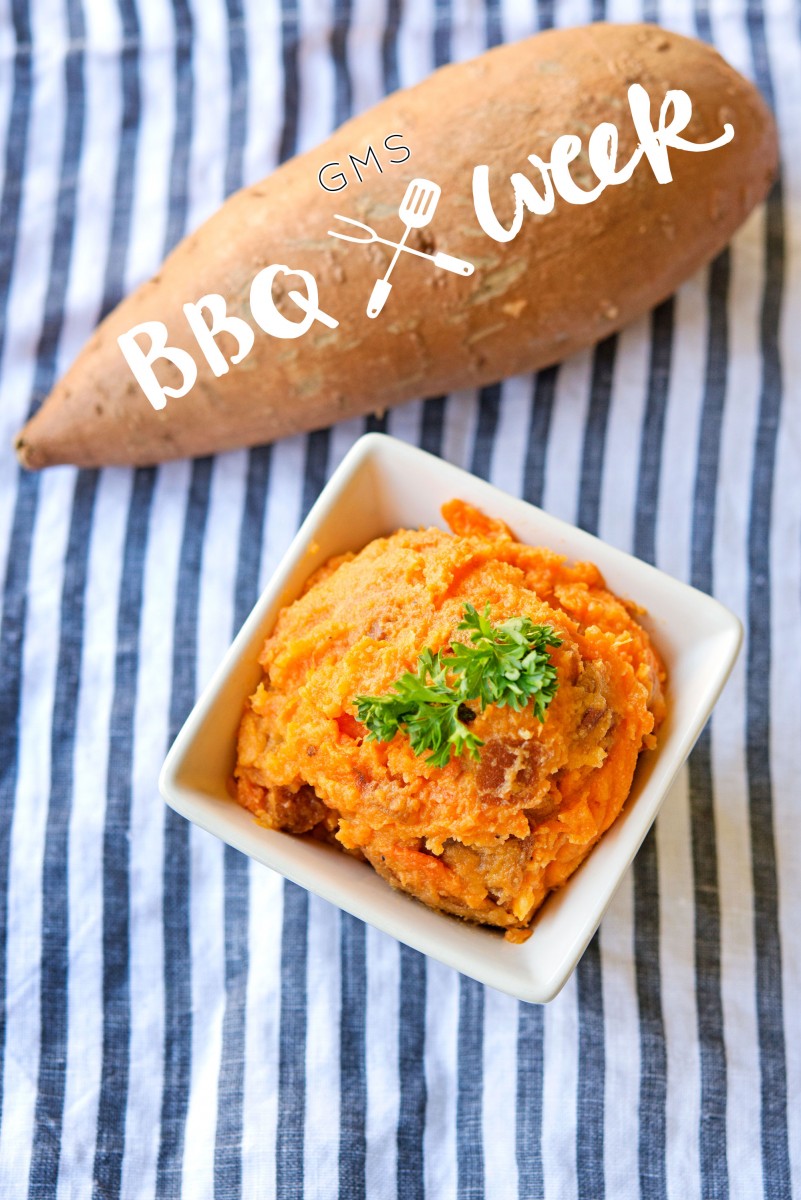 We've made it to Wednesday, and for that I have something to make you smile. I love a mac salad, but I also love a potato salad at my barbecues – it mixes it up a little, right? Plus, you can maybe feel better about eating potatoes than straight pasta. We have a couple traditional potato salads we gravitate towards, but for this we went in another direction. Because, when you have friends with dietary restrictions, you want them to eat everything at the table and feel as included as everyone else…right?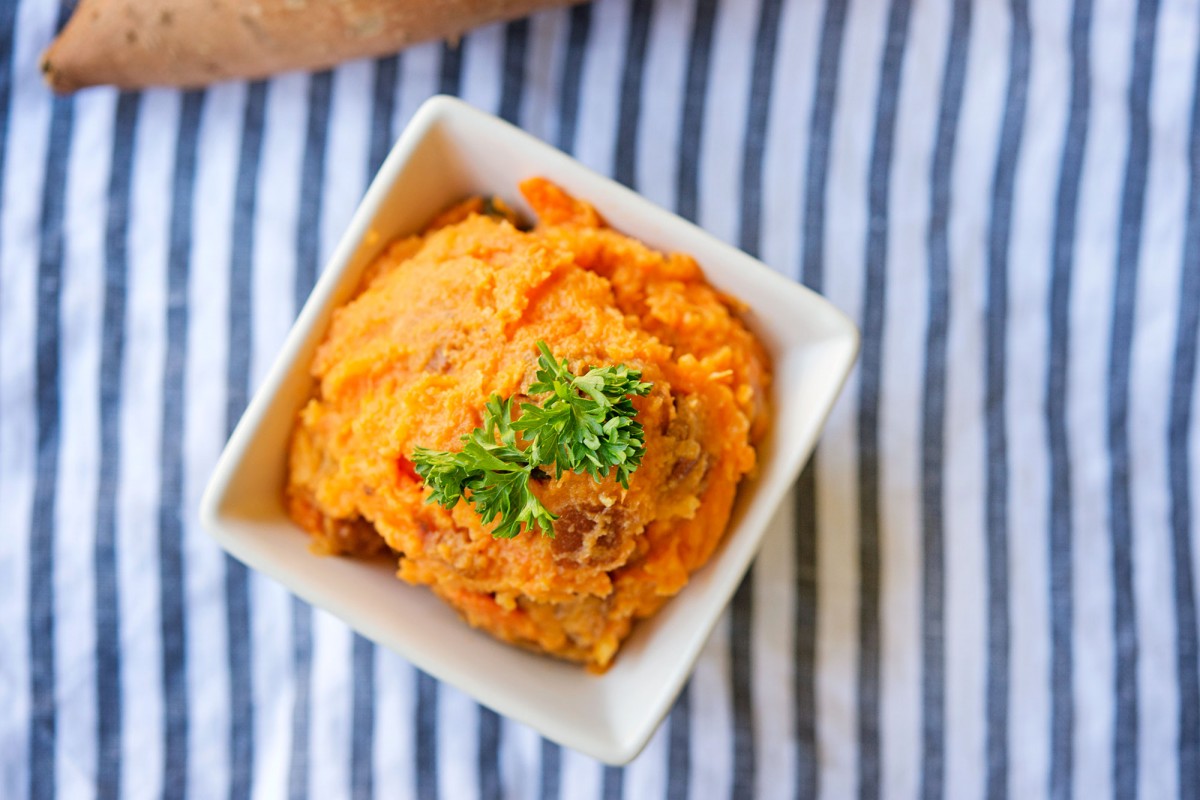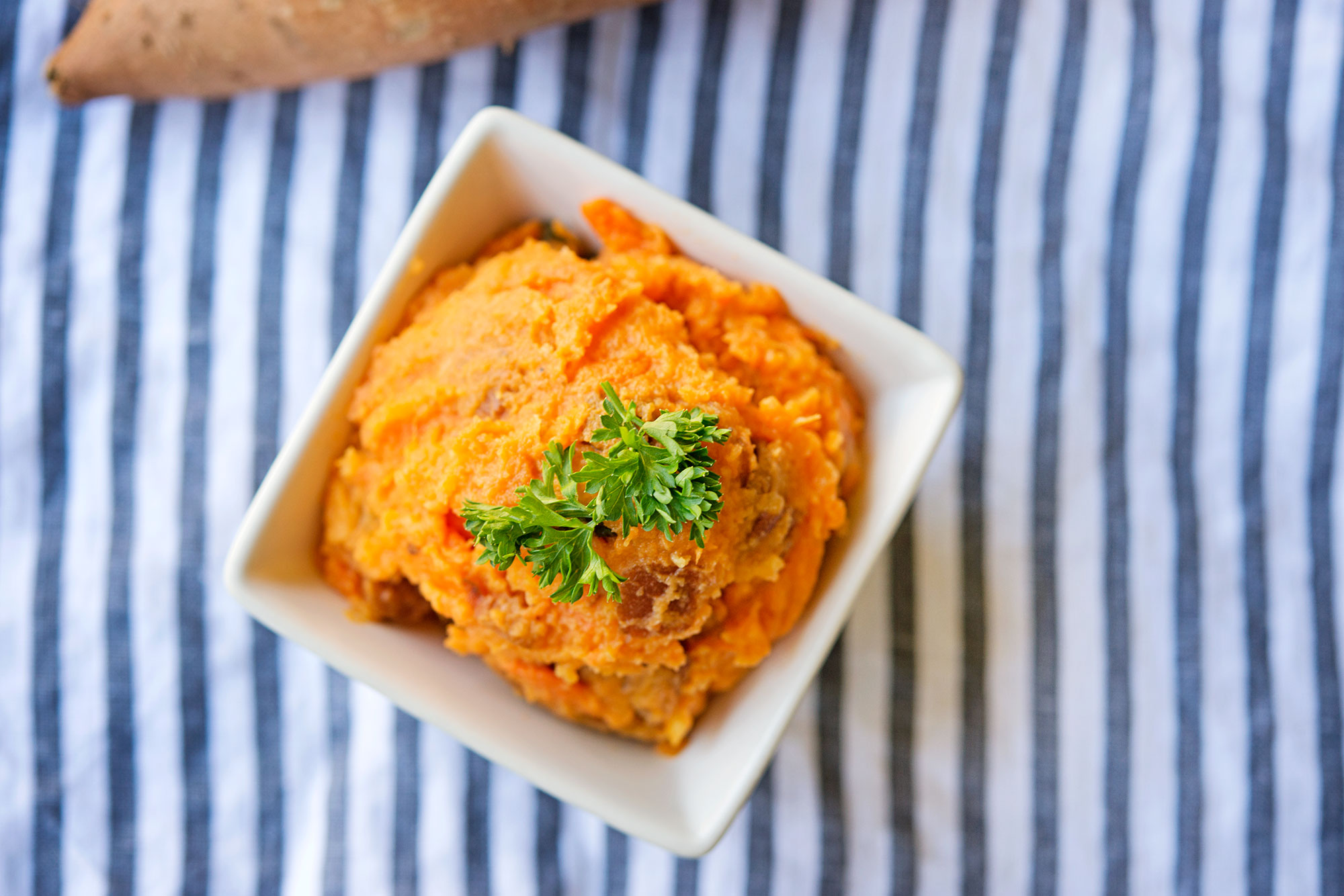 I figured. I do, too – plus, then I don't spend the first ten minutes of a barbecue pointing out what has what ingredients and what doesn't, and so on. Just a good ole "Eat anything you'd like!" is what makes me happiest. So instead of a normal potato salad, I figured you guys might like a Sweet Potato Mash. This only has three ingredients, was sweet and savory, and it's perfect warm or cold, so you can bring it to a barbecue without worrying!
If you want it to be be a little more like a traditional potato salad, go ahead and cube your sweet potatoes first and boil them a minute or two less than mash-ready potatoes. The full recipe is here!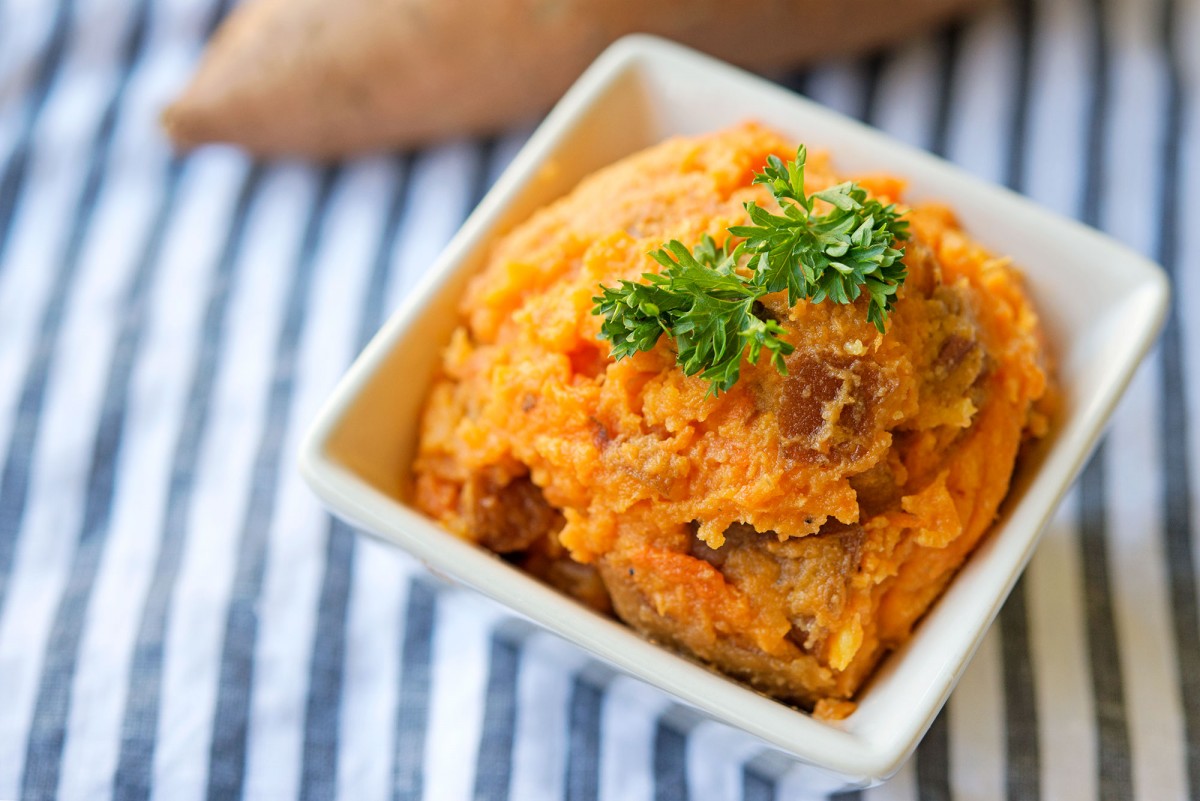 So now you've got a mac salad, a potato salad, and a barbecue sauce recipe. Almost a full spread – add some corn on the cobb, and a pie, and you're all set. Check back tomorrow for one more thing to add to your table and make you the Crown Queen (or King) of the backyard barbecue!
[addtoany]
Yum