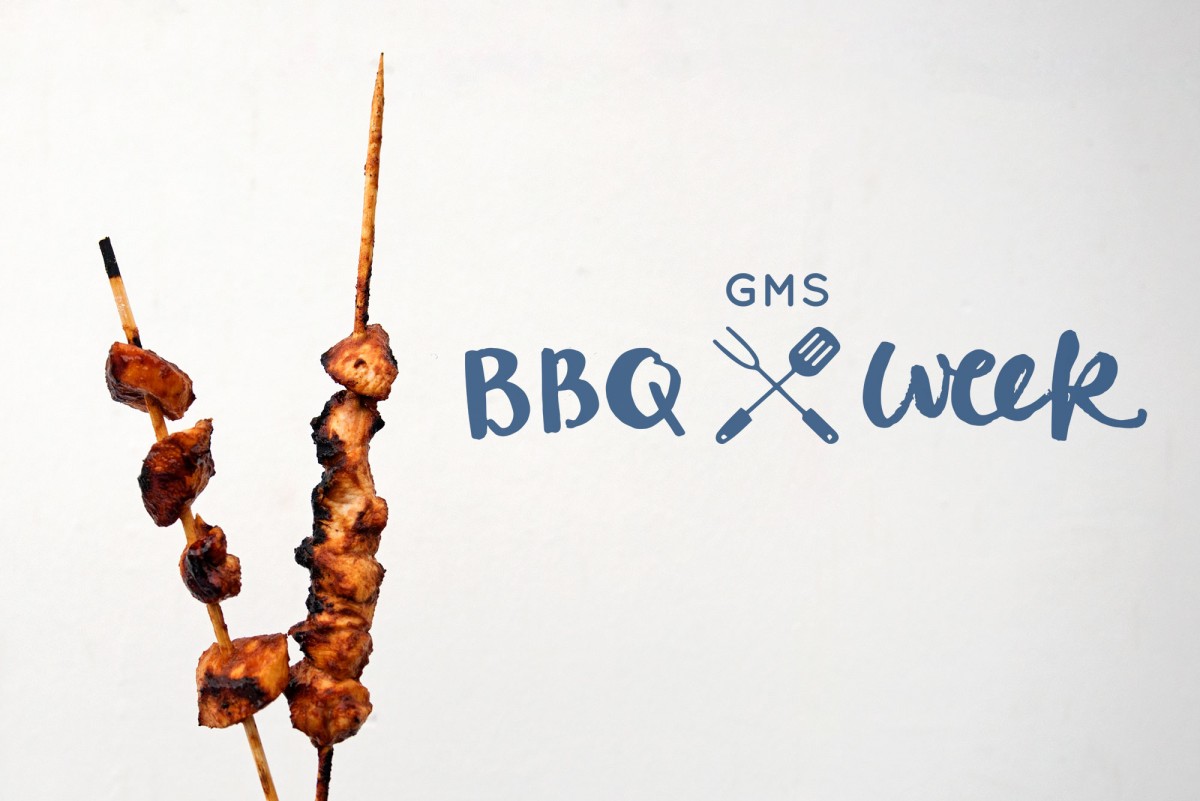 Hey folks! I don't normally like themes, but when they involve food, I'm all over it. Last week's Popsicle Week was a lot of fun, and I think you are going to like this week's theme, too. Who doesn't love a barbecue? I want to give you some options on things to take out to the backyard this summer, as well as some items to bring along to a friend's barbecue. Everything is easy to transport so you're not left with logistical issues – easy is key.
First up, we've got some BBQ chicken skewers. Simple, easy, and crowd-pleasing. You can use whatever barbecue sauce you like, but we recommend using Corelyn's Barbecue Sauce recipe, which she accidentally invented a few years back that's now a staple.
So here's what to do – make your barbecue sauce and let it marry for about an hour in the fridge. Meanwhile, cut your chicken (we used breasts) into bite-size pieces and put it on skewers. Make sure to leave enough room at each end for flipping needs. Place in a shallow baking dish (or double plastic bags – but be careful not to piece the bags!) and cover in the barbecue sauce. Sit until ready to grill, then grill over medium-high heat until the chicken is done!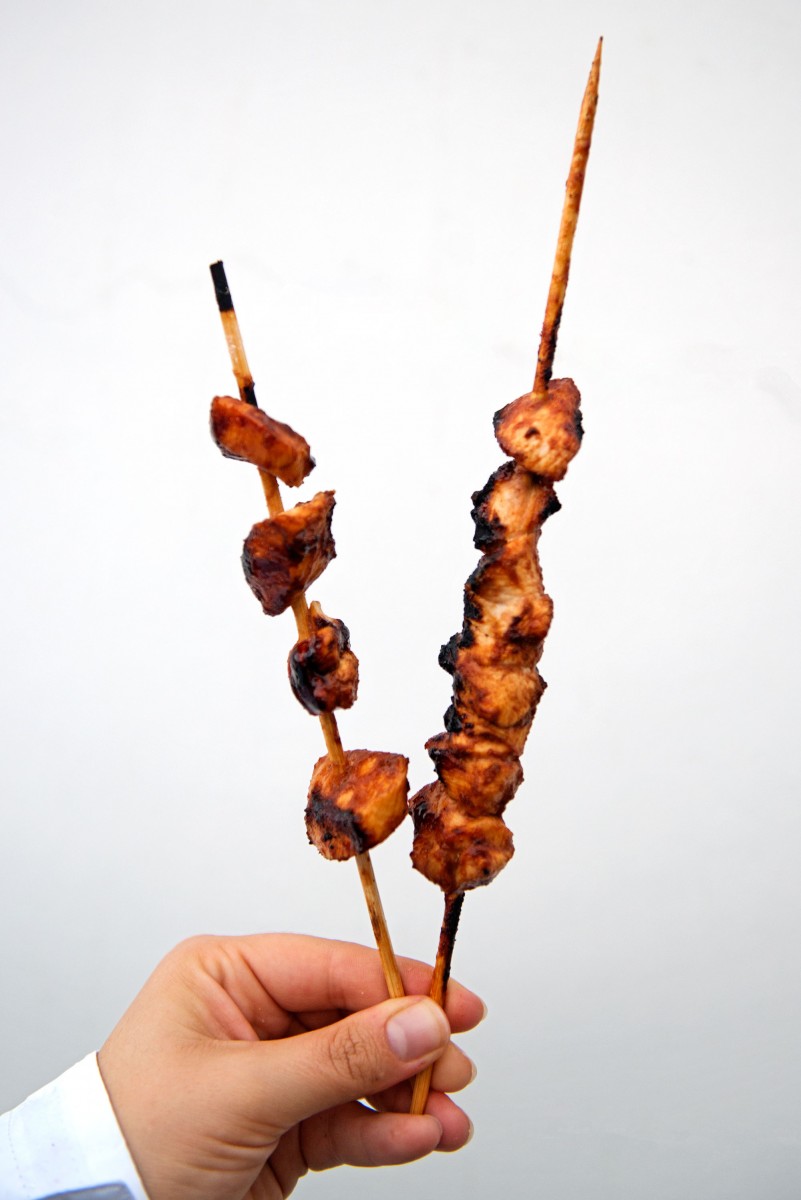 This was a great solution this weekend when we were tailgating to get the chicken cooked quickly and safely on the grill without having too much raw chicken interaction – plus, skewers are easier to eat, and frankly, just more fun.
Tomorrow, we have some Mac Salad that I really think you guys are going to dig…see you then!
Yum