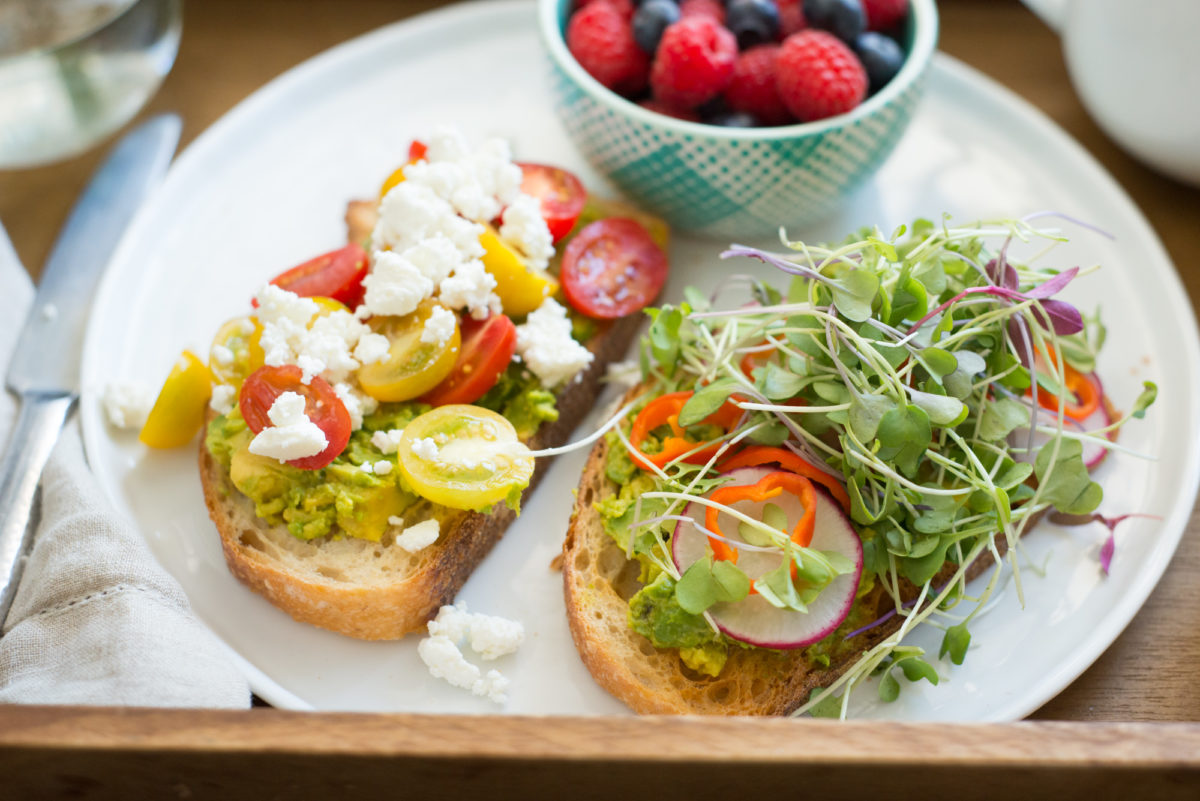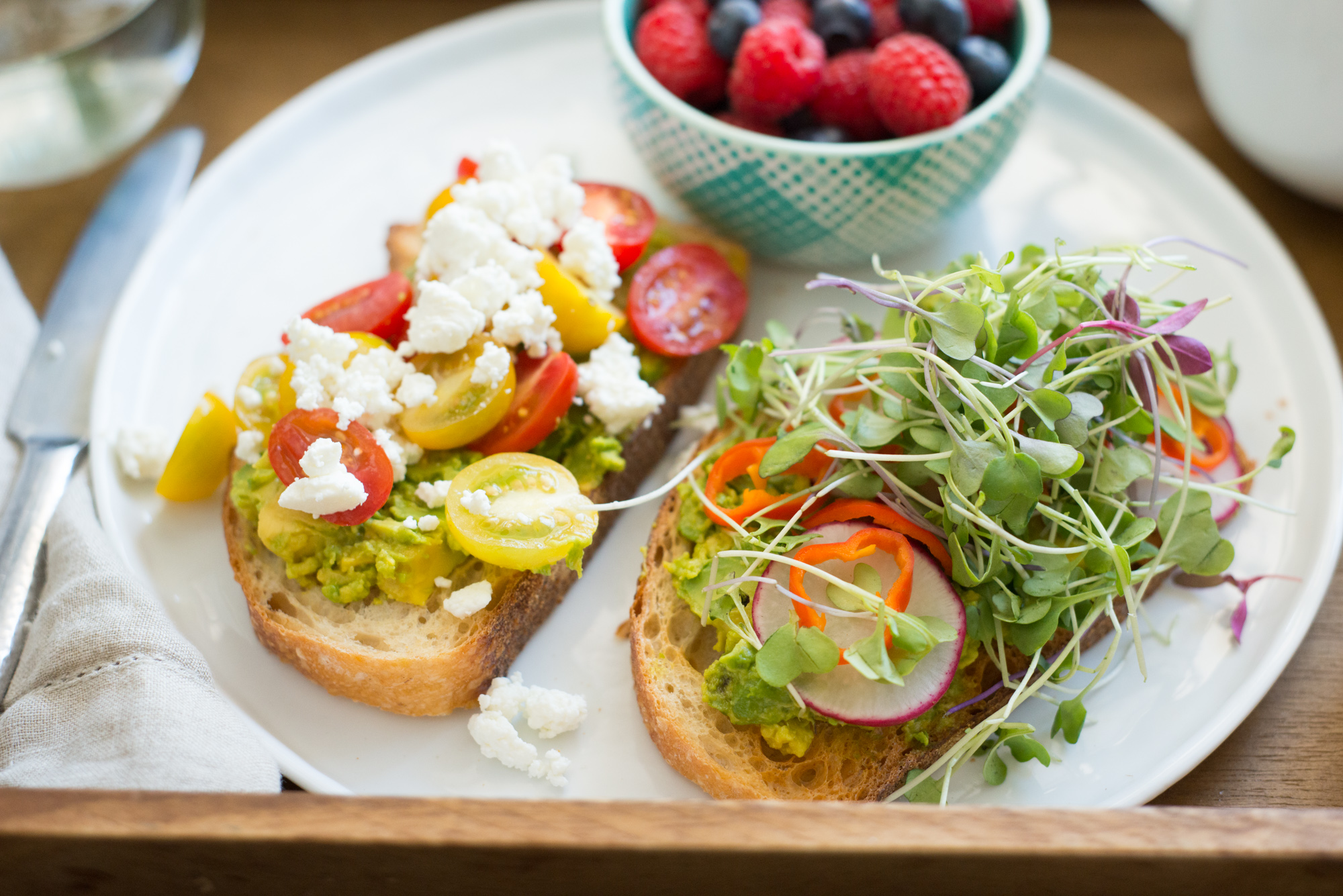 Today, I have a recipe for you for my series Breakfast in Bed for the Joie de Vivre Hotels.  I am always making avocado toast, and thought this was the perfect pair for a most perfect hotel, the Hotel Vitale in San Francisco. This hotel is right on the water on the Embarcadero, and is a great place to act as home-base for your travels in SF.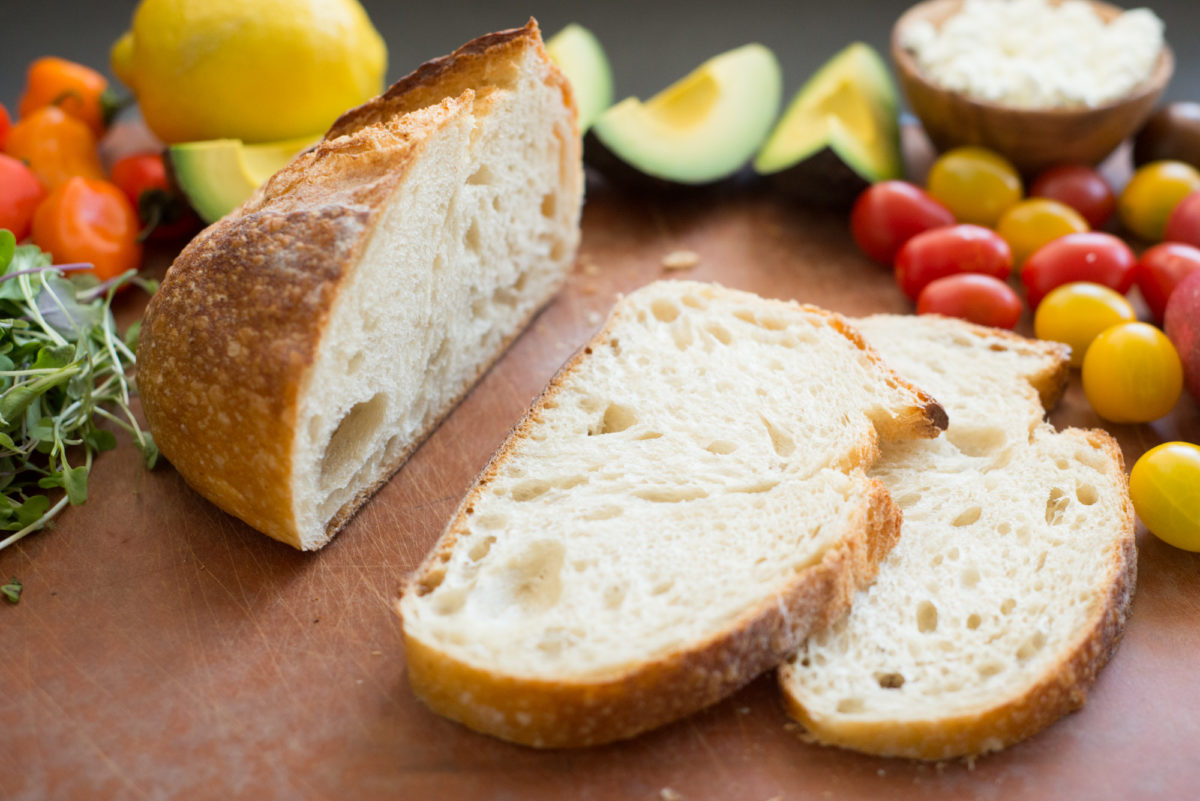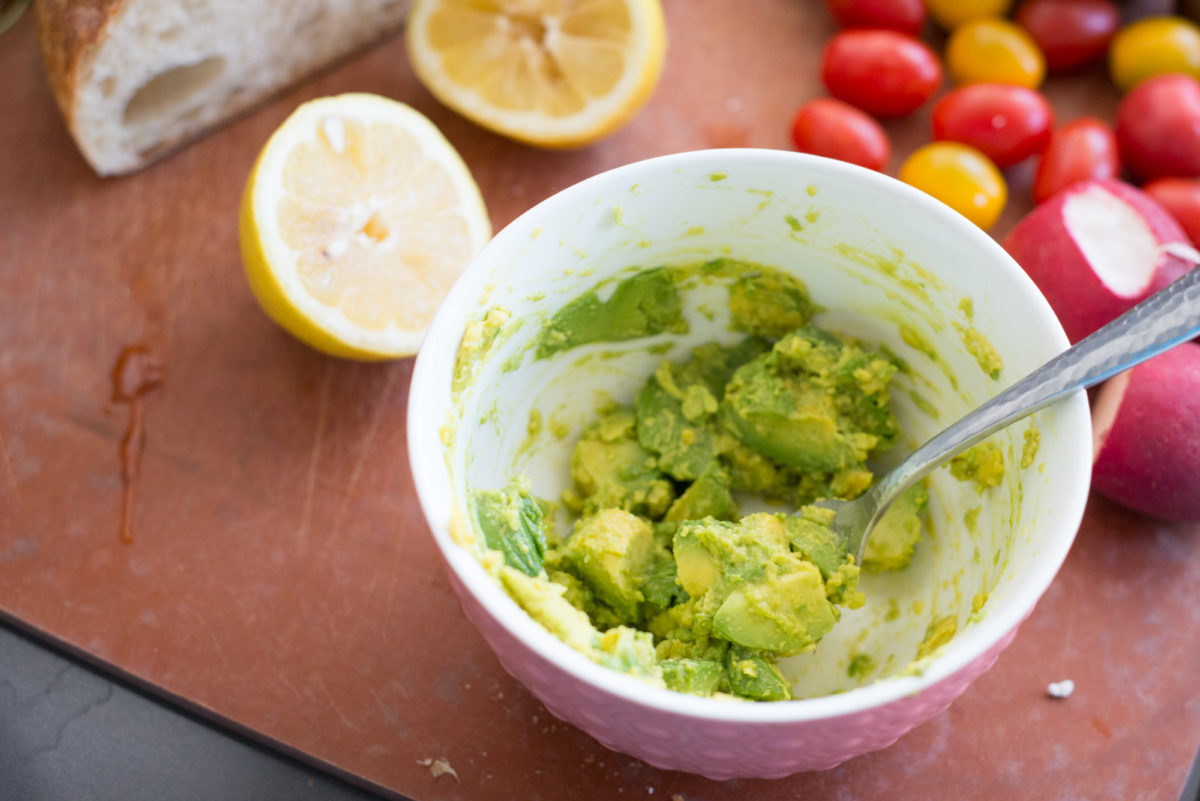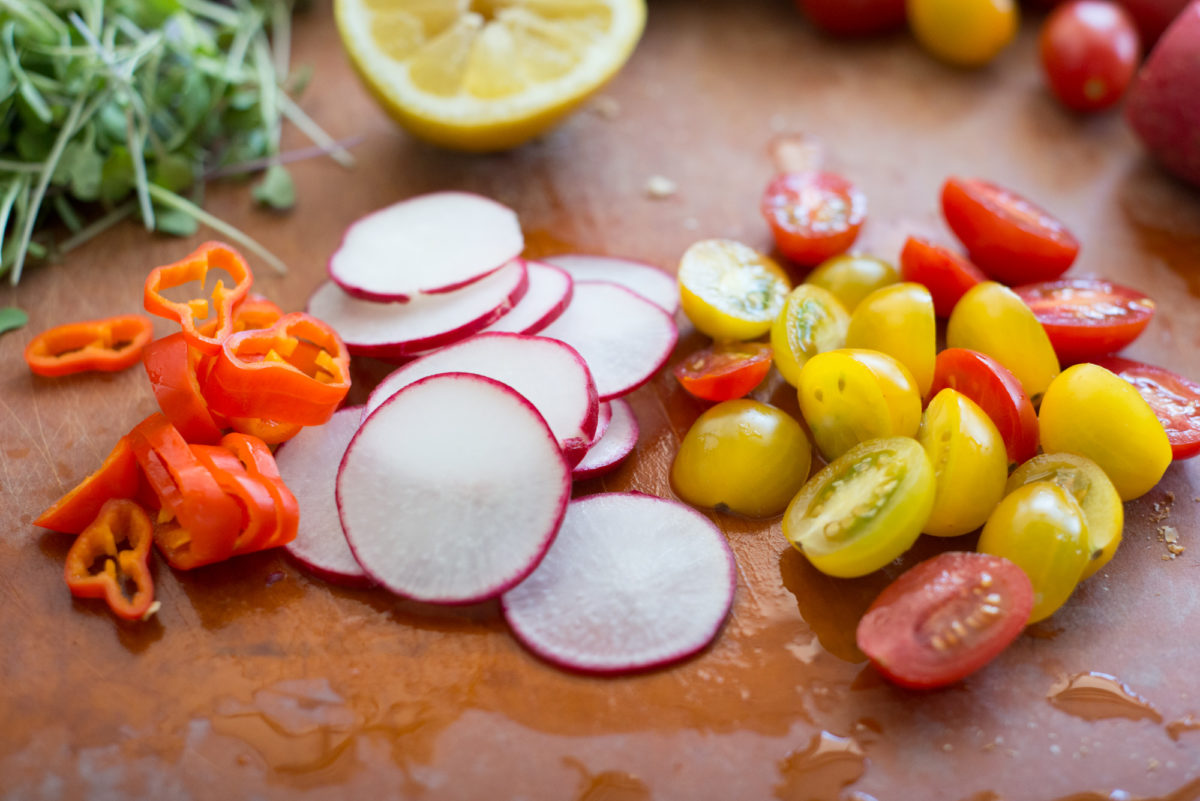 In the heart of San Francisco, within walking distance to the Ferry Building (with an amazing farmers market several days a week) or a quick cab to Fisherman's Wharf, this modern hotel has everything you need to feel luxurious and equally at home. With so much to do nearby, I figured a breakfast that's quick, hearty, but also light was the way to go. Plus, I wanted to create a truly Californian breakfast, inspired by the produce of the state and of course, the sourdough bread from San Francisco that's unparalleled – there's just nothing like a fresh loaf of sourdough from the city.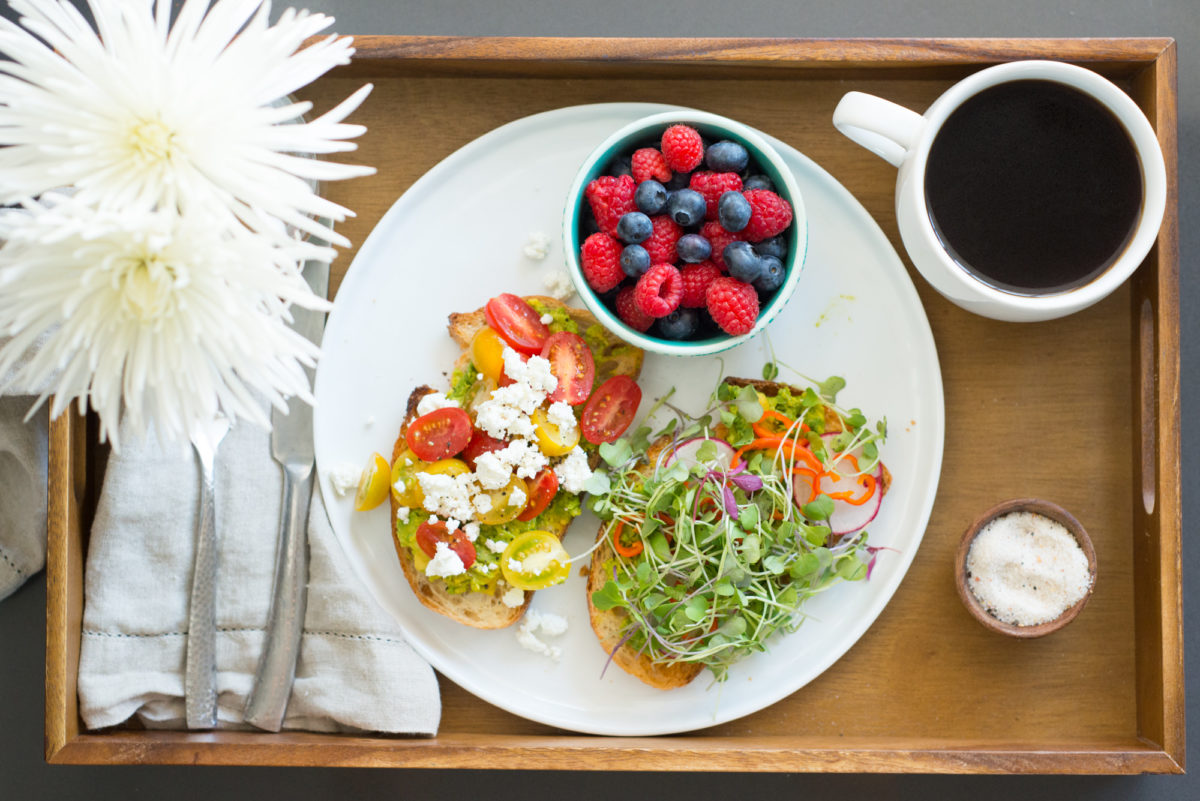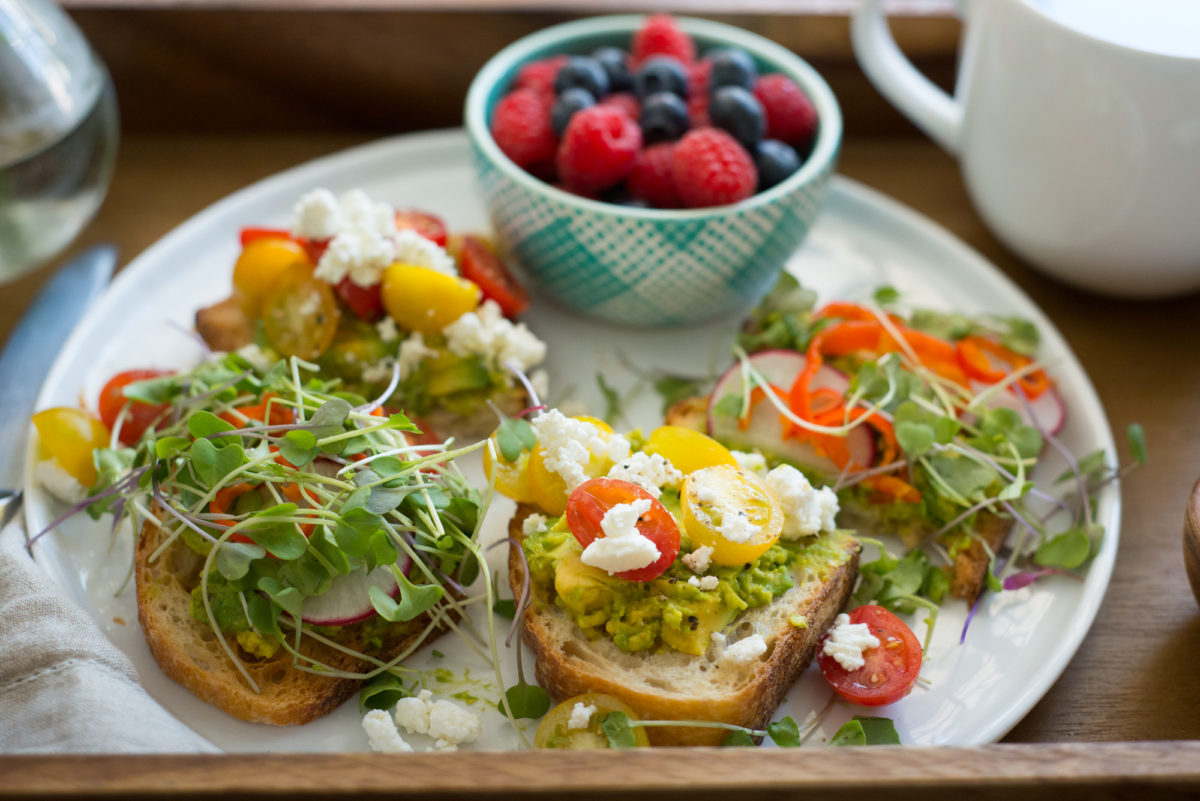 This avocado toast brings in what I found locally, but feel free to play with your toppings – that's what summer produce is all about! Find some great tomatoes? Pile 'em on. Those radishes looking particularly good? Those work too. Mix and match because the more flavor, the better – just don't forget a hearty layer of avocado first, with enough salt and pepper to spice it up! I choose a mix of goat cheese, fresh tomatoes, radishes, micro greens, and sweet peppers. For the full recipe, head over to the Joie de Vivre blog, here!
[addtoany]
Yum