We are so glad we can sit here today and share this recipe with you because, guys, this almost didn't happen.
Well, it did happen, but then somehow I deleted the photos and they were gone forever, until our mighty guru of all things Internet, Camera, and general Life, Jeff, found some program that made them appear magically on a card as though I'd never accidentally deleted an entire recipe's worth of photos.
So now that the photos have reappeared and we are able to share them with you and the world, we present to you our Asparagus, Goat Cheese, & Caramelized Onion Tart.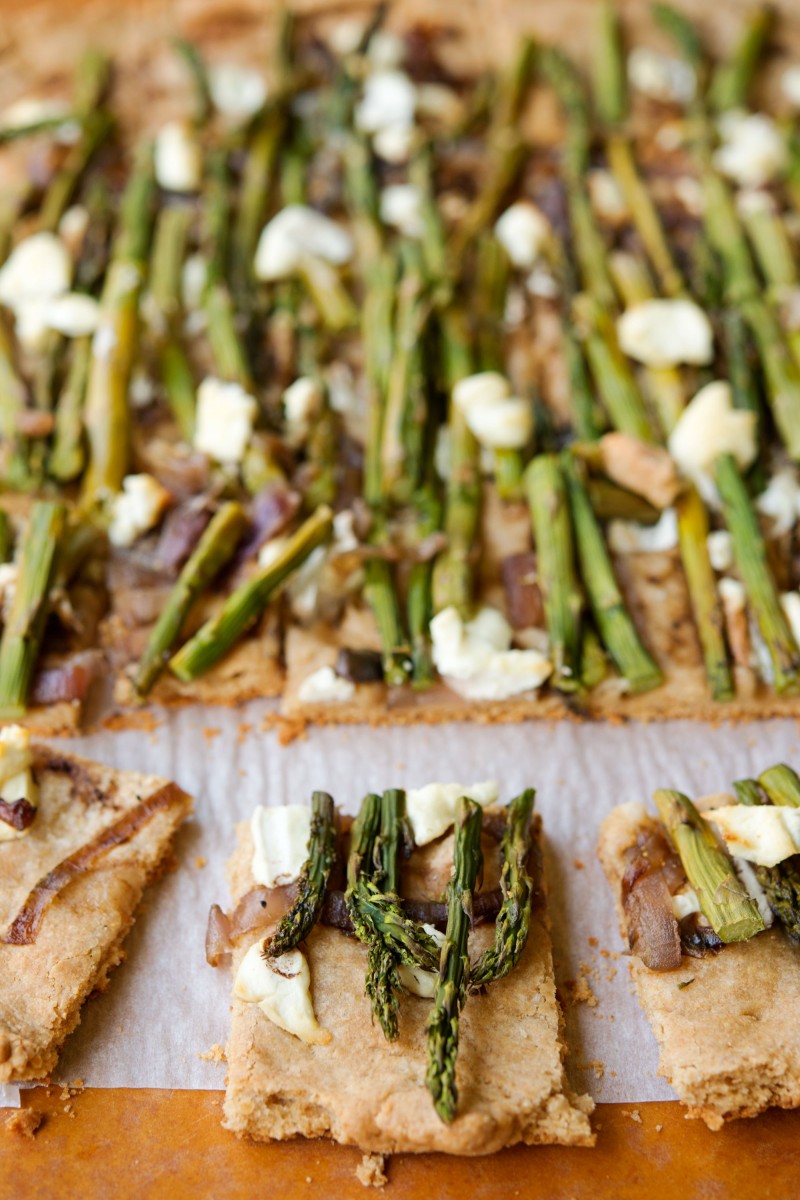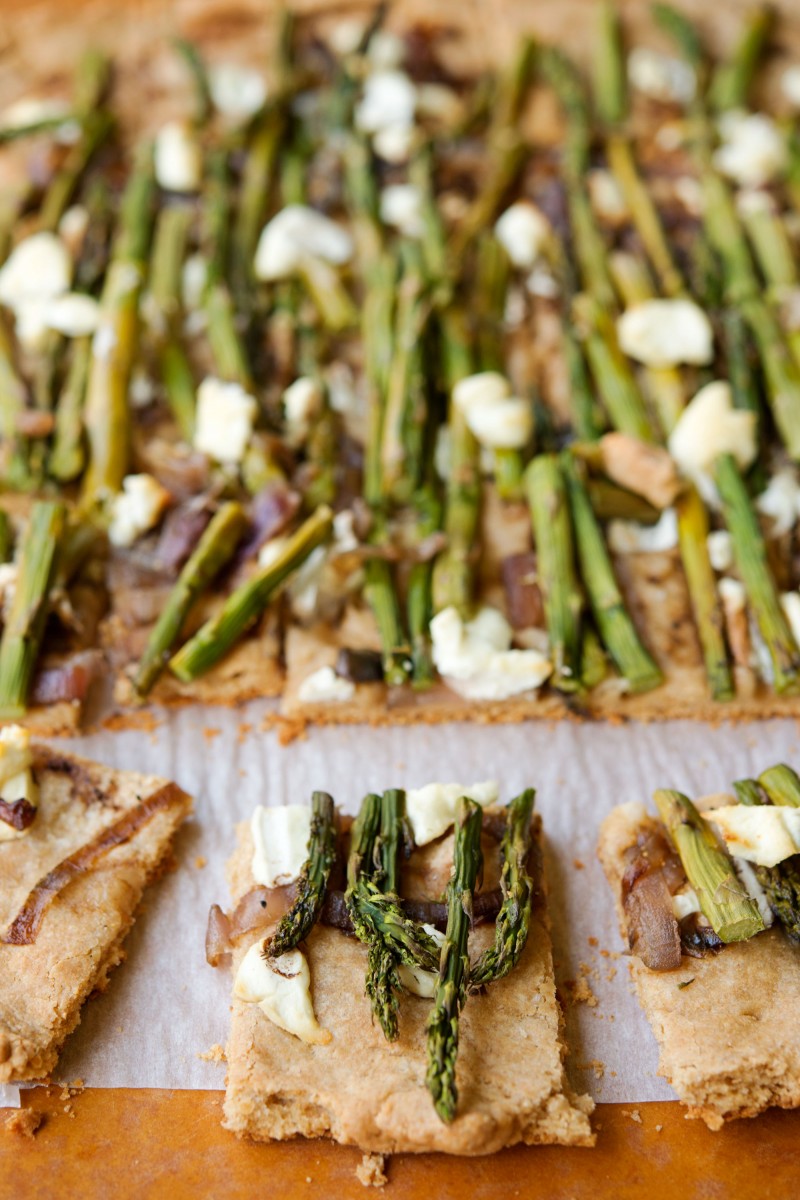 Here's what we did: we took our old fave, the Tomato Tart, and we doubled the crust. Then, we used a whole bunch of asparagus, about 6 ounces of goat cheese, and about half a cup of caramelized onion, and we went to town on that delicious crust. And then we salted, peppered, and added a couple of drizzles of olive oil. And we baked it like we did the Tomato Tart.
Then we added a drizzle of balsamic, and we ate that sucker right up. We recommend eating this as an easy appetizer or a lighter dinner. The asparagus tastes like spring right in your mouth, and it reminds us of all the good things about the days getting longer and the farmer's market having every veggie you can dream up.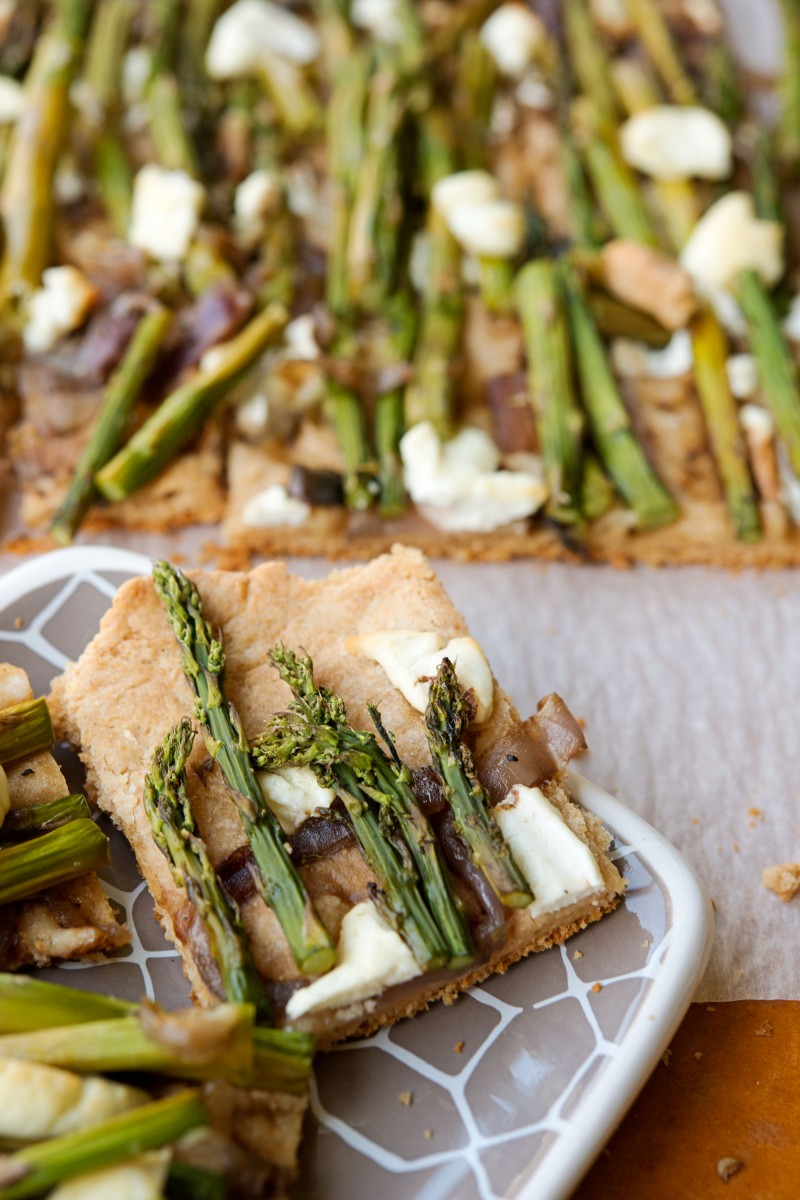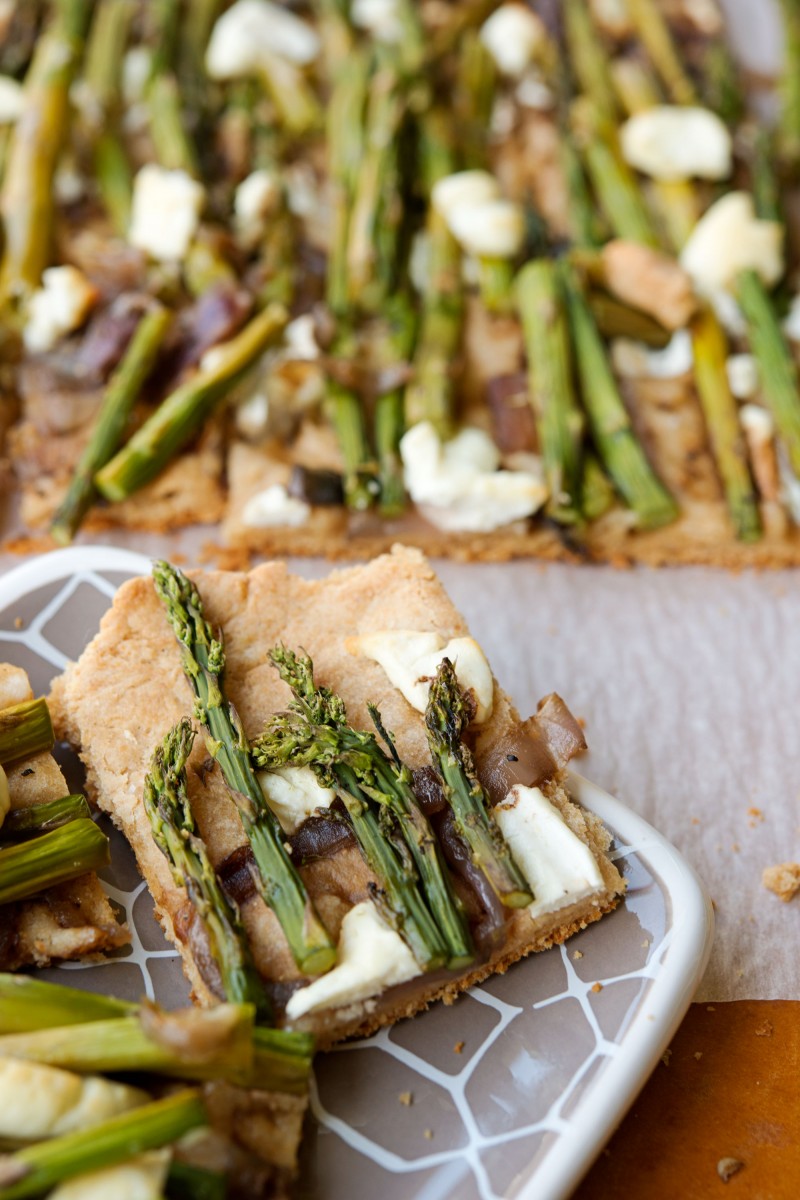 What is your fave spring veggies, and how do you eat it?
[addtoany]
Yum