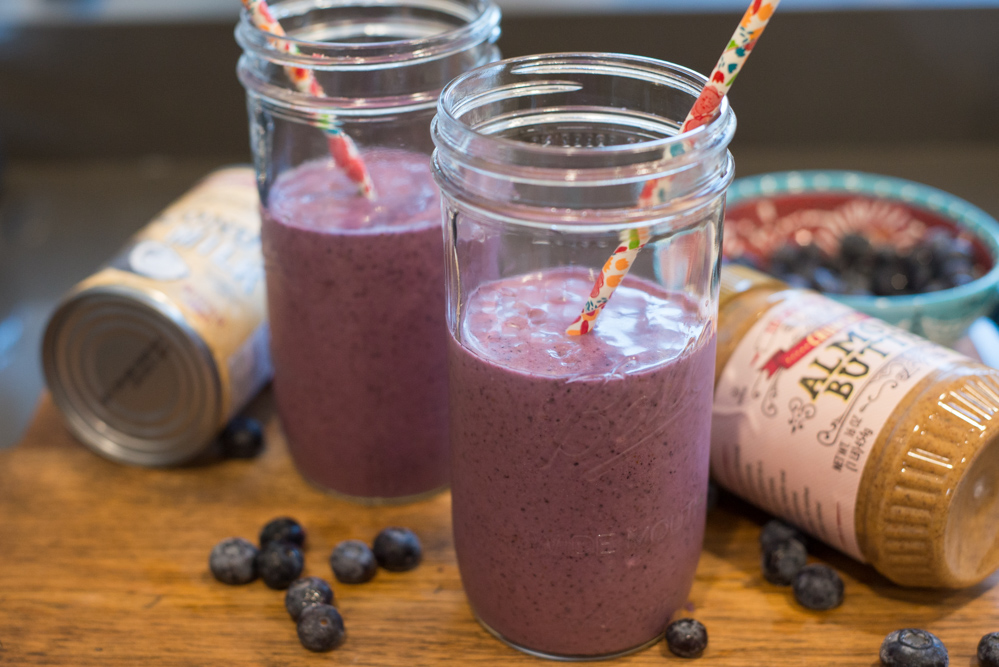 Folks, you know I'm in the middle of a Whole30. This smoothie is something that has been getting me through. When I go to bed, I dream of this smoothie. It's simple. It's sweet. It's filling. And it's Whole30 approved. I die.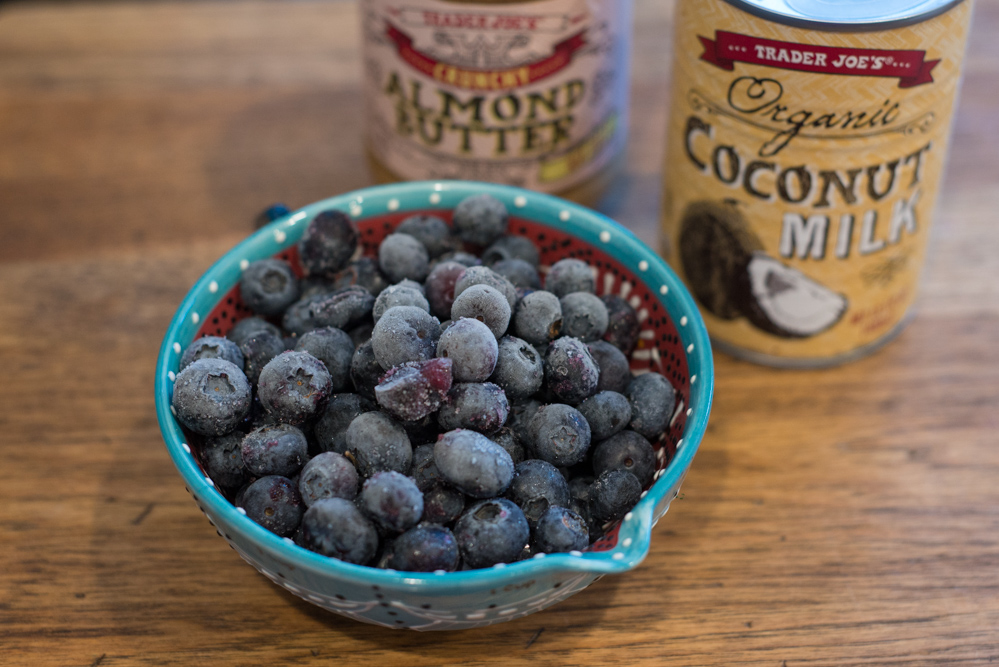 I frozen these blueberries back in the summer when I bought a million and then couldn't actually eat them all. I found them in the freezer in a moment of desperation when I was longingly looking at the chocolate bar I couldn't. These blueberries were just as good (this is a lie I will tell myself for the next two weeks that is almost true.)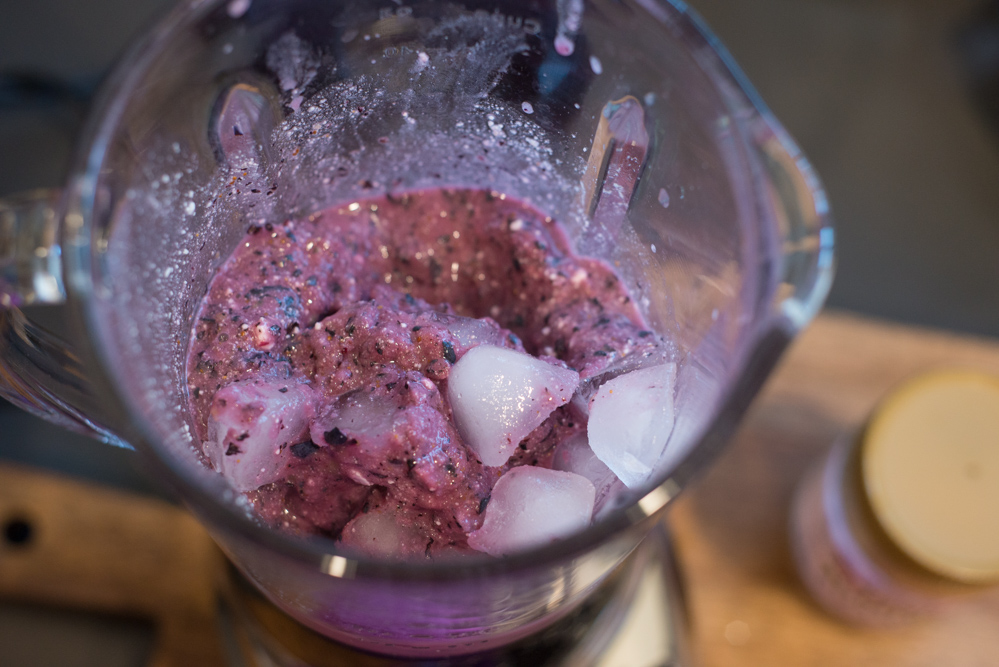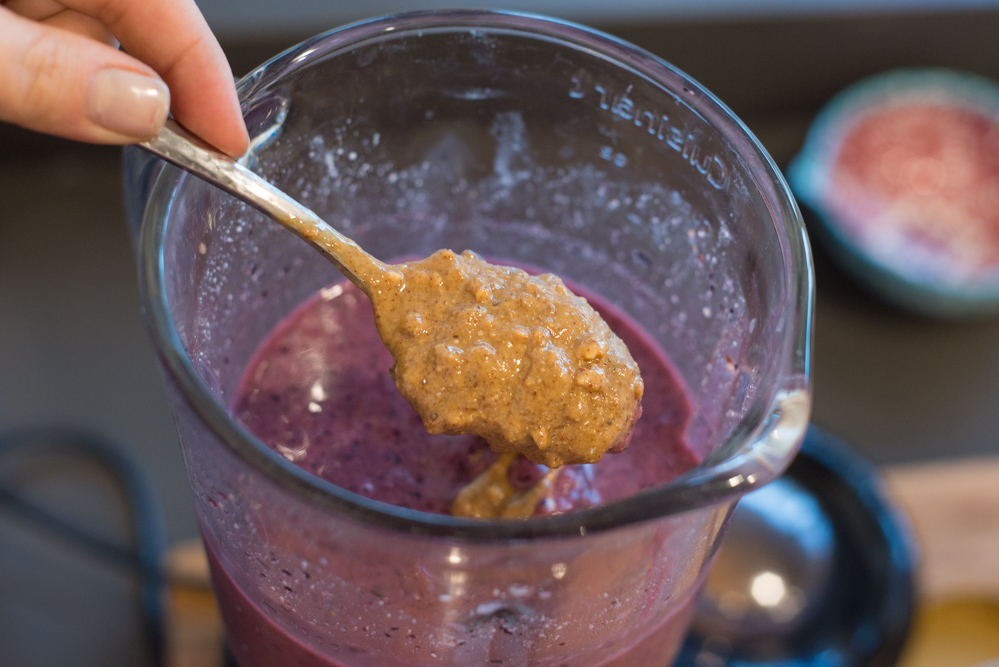 Here's the thing: I used coconut milk of course. And let me say something, coconut milk is bomb. I used to make smoothies with regular milk and them my stomach would go nuts and I would immediately regret it. But this one? Totally fine, no stomach issues to speak of. (Which is really the whole point of Whole30 right? To figure out what's effing with your body?) I am sure you could also use cashew butter or any other nut butter and it would be just as delish. The recipe is below – go forth and enjoy.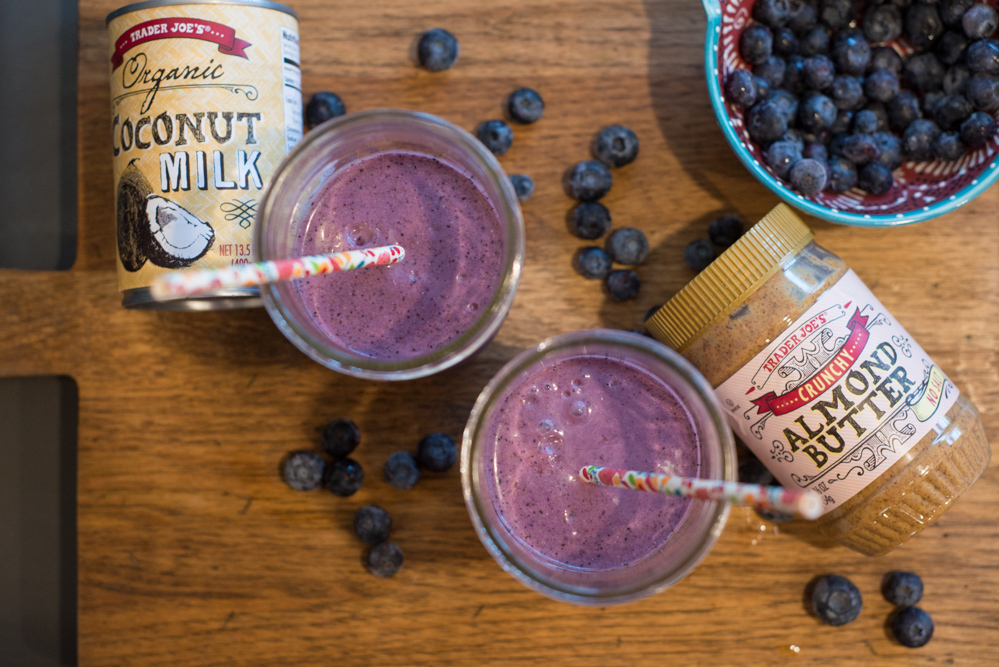 Type: Paleo, Sipping Slowly, Smoothies
Author: Jennie
Difficulty: Easy
Prep Time: 10 minutes
Servings: 2 servings
Ingredients
1 cup blueberries
3-5 tablespoon almond butter
1 cup coconut milk
1 cup ice
Directions
Mix blueberries and coconut milk well.

Add almond butter and ice until desired consistency. Split into 2 servings, serve cold.
[addtoany]
Yum