As the legend goes, one day at Eton here in England, a meringue and strawberry dessert was accidentally crushed while in transport to a picnic at the college. With no viable options, what could be salvaged of the dessert was served despite being squashed and it was thereby dubbed Eton Mess. Now it is an English tradition served all over the country! It is delicious, and could not be easier to make.
If you have access to these hard meringue sweets, pick up a package for this dessert to keep it simple. Otherwise check out Jaime Oliver's recipe for meringue to be included in this dish.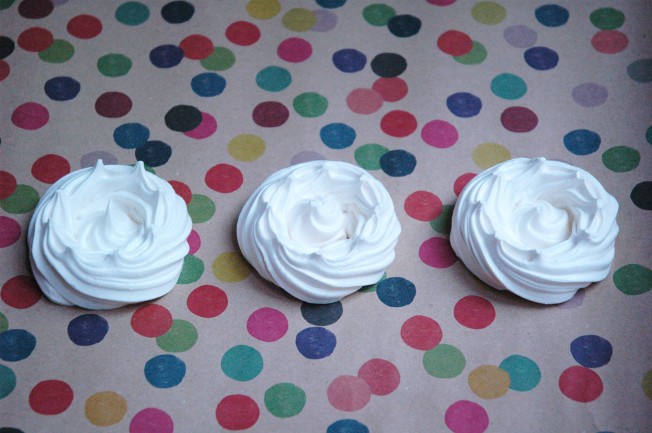 Prep Time: 30 minutes
Refrigeration Time: 30 minutes
Yields: 4-6 servings
Ingredients:
10 ½ fl oz/300ml whipping cream
1 tablespoon sugar
3 ½ oz/100g ready-made meringue
1 lb/450g fresh strawberries
1 tablespoon confectioners' sugar
Directions:
Begin by whipping the cream and sugar until light and fluffy, about 5 minutes with a hand mixer.
Break the meringue into large pieces and mix into the whipped cream.
Quarter all the strawberries. Using a bit more that half, mash the strawberries with a fork until they are juicy and a bit muddled. Stir into the cream and meringue mixture.
Decorate the top of your Eton Mess with the rest of the strawberry quarters.
Refrigerate for 30 minutes.
Sprinkle with confectioners' sugar before serving.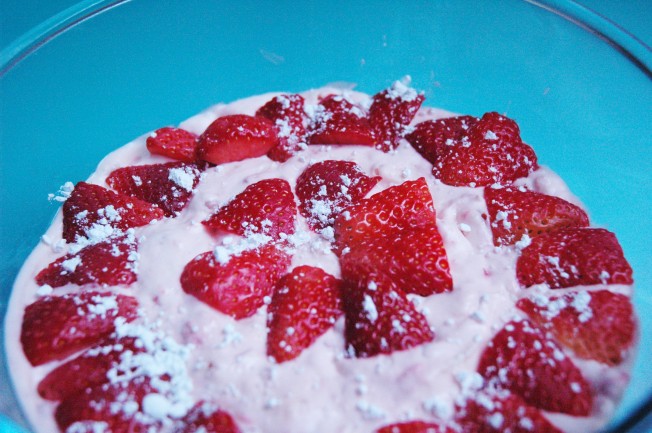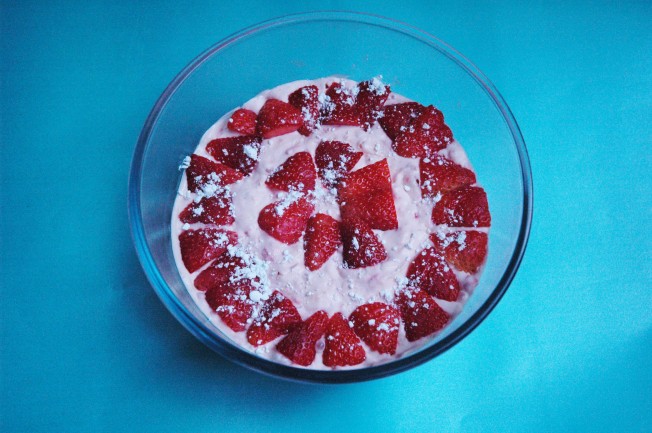 Has a food disaster ever struck in your kitchen, but turned out salvageable in the end?
[addtoany]
Yum