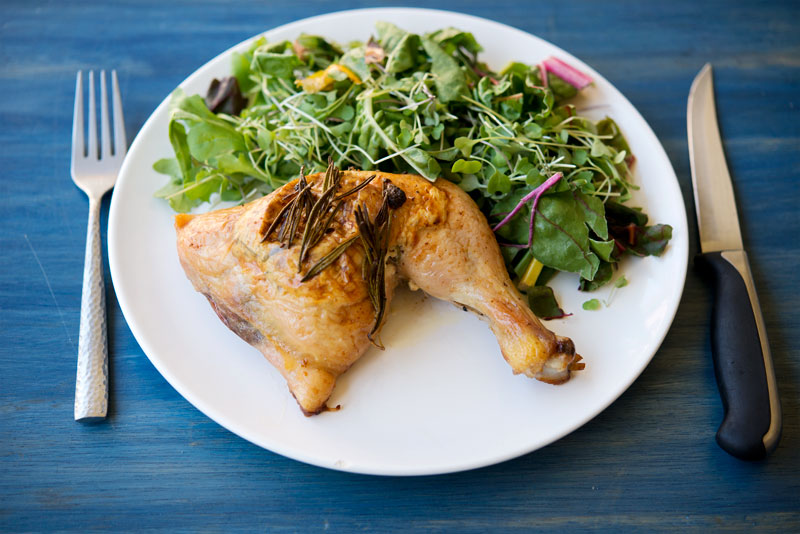 Everyone knows that I love vegetables more than I love most things, but lately I have had such a hankering for meat. For me, living on a small budget can mean a lot of tofu, eggs, beans, and the occasional smoked turkey sausage. That can all get a little boring after a while, so this simple stuffed chicken recipe was a revelation for my protein-craving taste buds.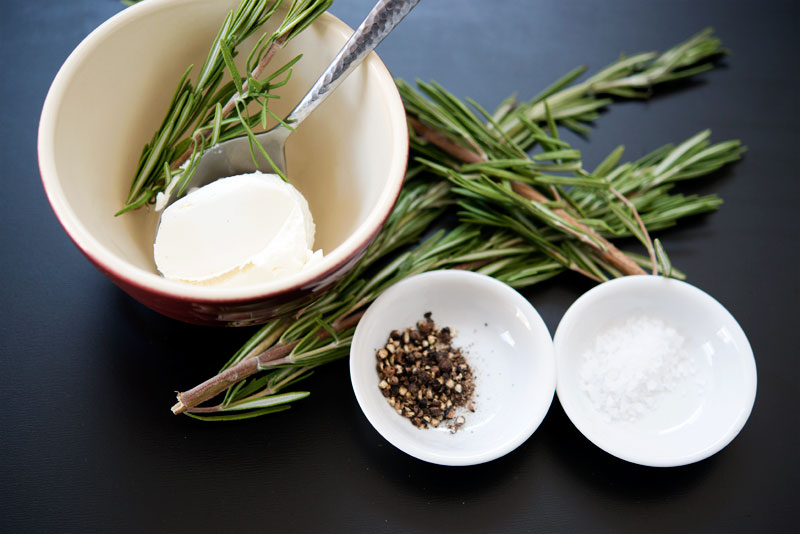 Start with skin-on chicken breasts or thighs. The skin is important, because it's the part you're going to stuff. It's also going to ensure that your chicken stays juicy and flavorful! Create a simple stuffing with some goat cheese, herbs of your choice (I like rosemary), salt and pepper. Or if you're lazy, just go with the goat cheese and sprinkle your herbs, salt and pepper on top.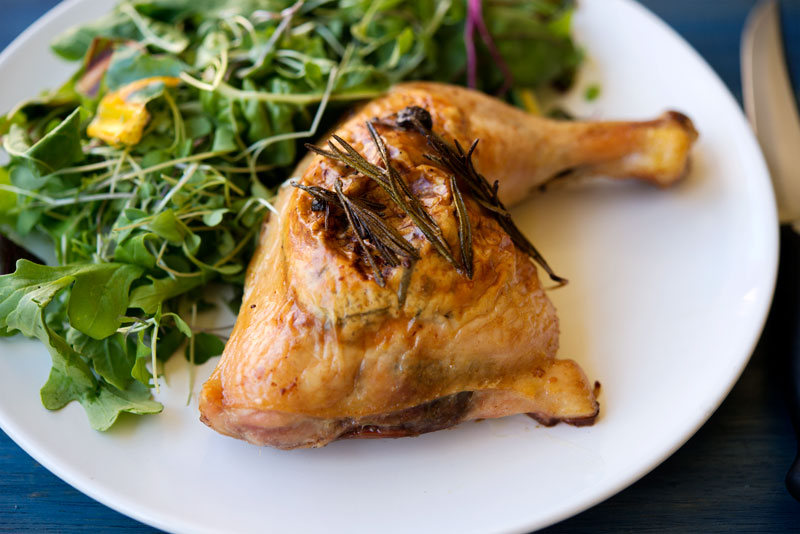 Cook Time: 30 minutes
Prep time: 5 minutes
Ingredients:
4 skin-on chicken breasts or thighs
1/2 cup goat cheese
1 tablespoon fresh rosemary
2 tsp pepper
3 tsp salt
1/4 cup white wine
2 tbsp olive oil
Directions:
1. Preheat your oven to 400 degrees.
2. Spray or lightly coat a casserole dish with olive oil.
3. Mix together goat cheese, rosemary, salt and pepper
4. Cut a small hole on the top of each chicken breast to create pocket between the skin and the meat, and fill each pocket with the goat cheese mixture. Place in casserole dish.
5. Pour the olive oil and white wine in the bottom of the pan, and sprinkle any remaining rosemary on top of the chicken.
6. Bake for 30 minutes or until the juices run clear.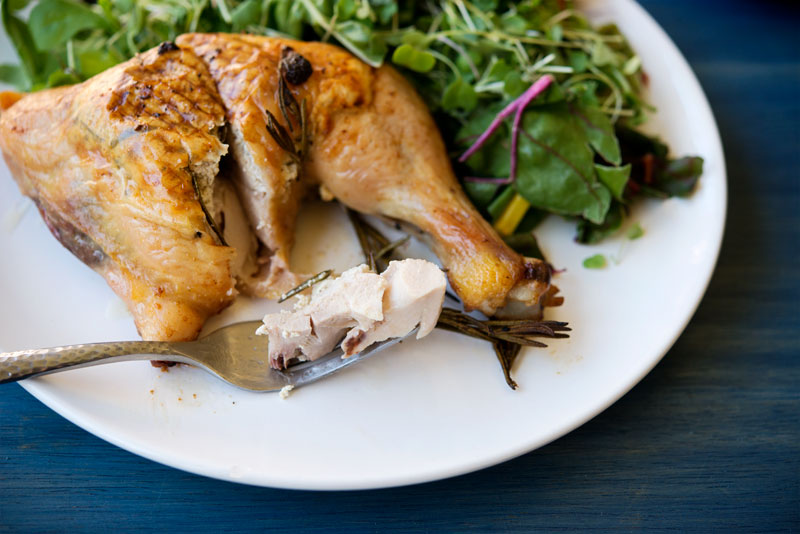 Yum