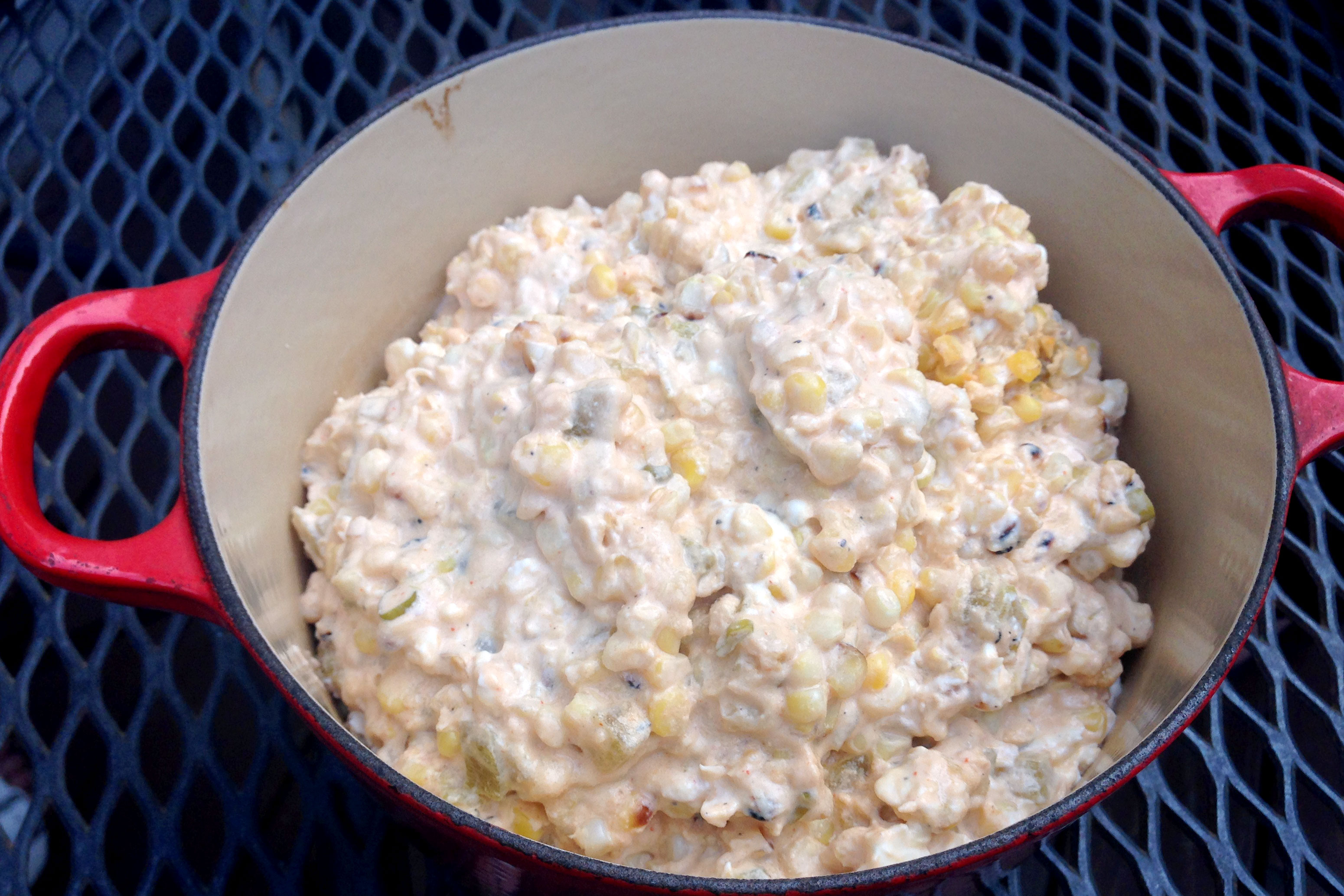 Type: On The Side
Author: Nikki
Oven Temperature: 450 F°
Difficulty: Intermediate
Prep Time: 15 minutes
Cook Time: 24 minutes
Servings: 6
Summary
Need something for a BBQ that's the perfect not-too-heavy appetizer? Try this cheesy corn dip!
Ingredients
6 ears corn, husked
2 small cans chiles
3 scallions, thinly sliced
1 garlic clove, diced
8 ounce cream cheese
8 ounce sour cream
1 tablespoon fresh lime juice
3 tablespoon hot sauce (decrease if you don't like spicy things!)
s/p
tortilla chips, or dippers of your choice
Directions
Turn your grill to medium-high heat. Grill corn, turning occasionally, until well charred, 10–12 minutes.
Cut kernels from cobs and throw them in a bowl.
Preheat your over to 450 degrees.
Chop up chiles and add to bowl with corn.
Stir in scallions, garlic, cream cheese, sour cream, lime juice, and hot sauce. Throw some s&p in, to taste.
Transfer dip to a any baking dish (I like an iron skillet) and bake until bubbling around the edges, 10–12 minutes.?
Let it cool and ten minutes, then dig right in. Enjoy!
Yum