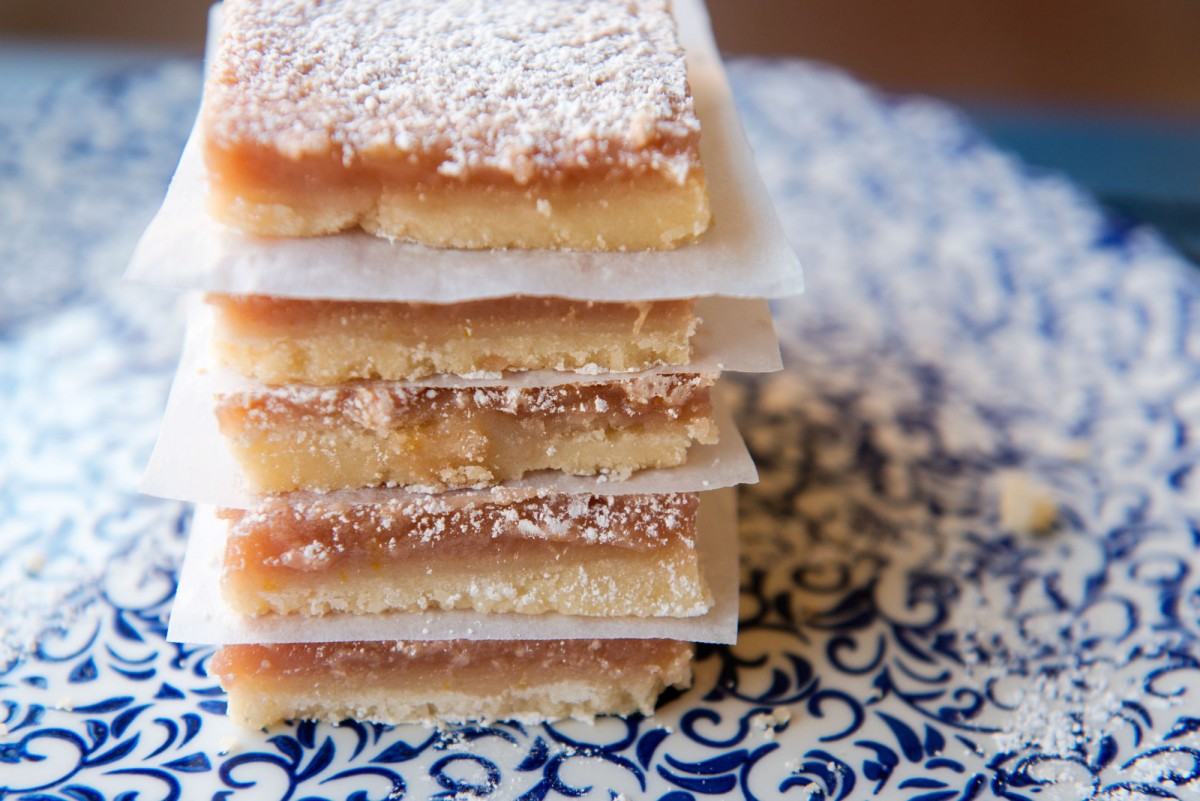 I don't know why I never made bars before this, but let me tell you something folks: bars are amazing, easy, and they make you look pretty impressive, too. I had some blood oranges that I needed to use up, and I thought to myself, why not try blood orange bars? So I adapted a lemon bar recipe, using blood oranges instead, and trust me – you should make these.
Blood Orange Bars
Adapted from Joy the Baker Lemon Bars
Makes an 8 x 8 pan (I cut into 12 bars)
Crust:
1/2 cup (1 stick) butter at room temperature
1/2 cup granulated sugar
1 cup all-purpose flour
1/4 teaspoon salt
Blood Orange Topping:
2 large eggs at room temperature
3/4 cup granulated sugar
1 teaspoon fresh blood orange zest
3 tablespoons all-purpose flour
1/4 cup fresh blood orange juice
2 teaspoons lemon juice
1/4 cup powdered sugar, for topping
For complete directions follow Joy the Baker's steps…they are dead on perfect.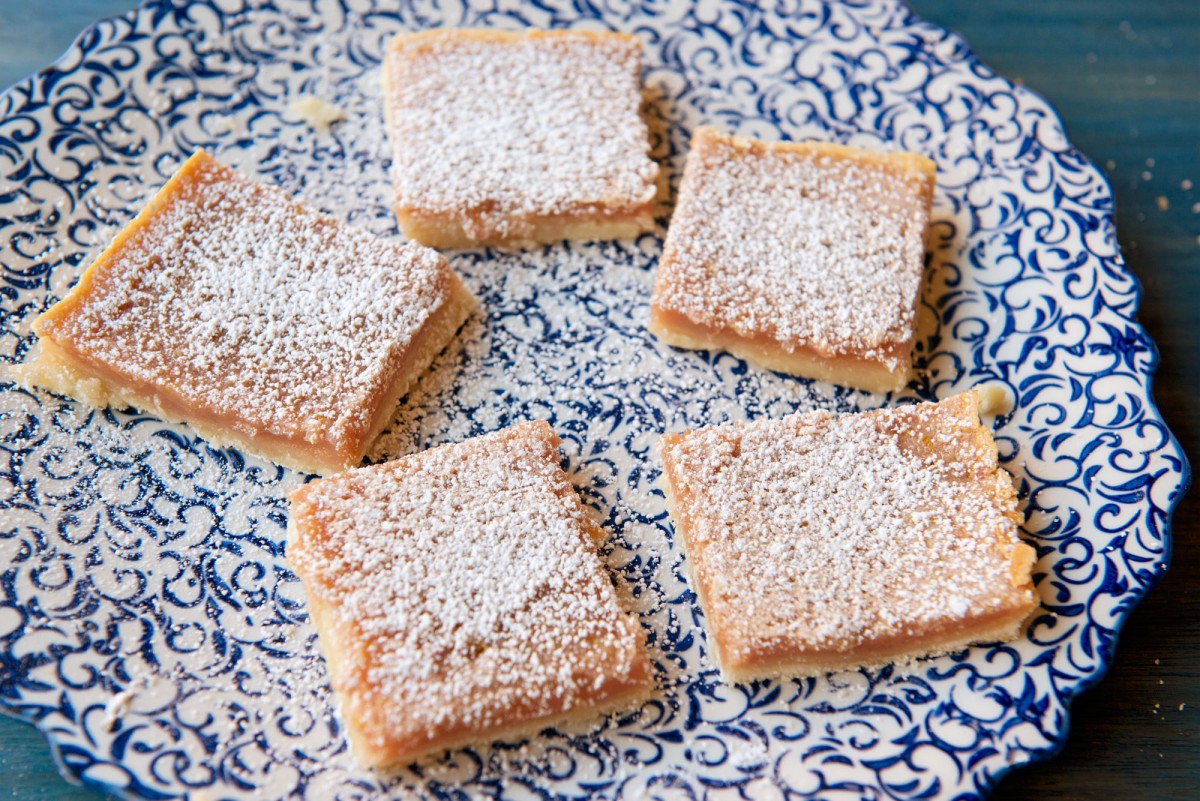 The only thing that's annoying about a bar is that they don't stack wonderfully…but you can fix that with refrigeration and by separating them with parchment paper.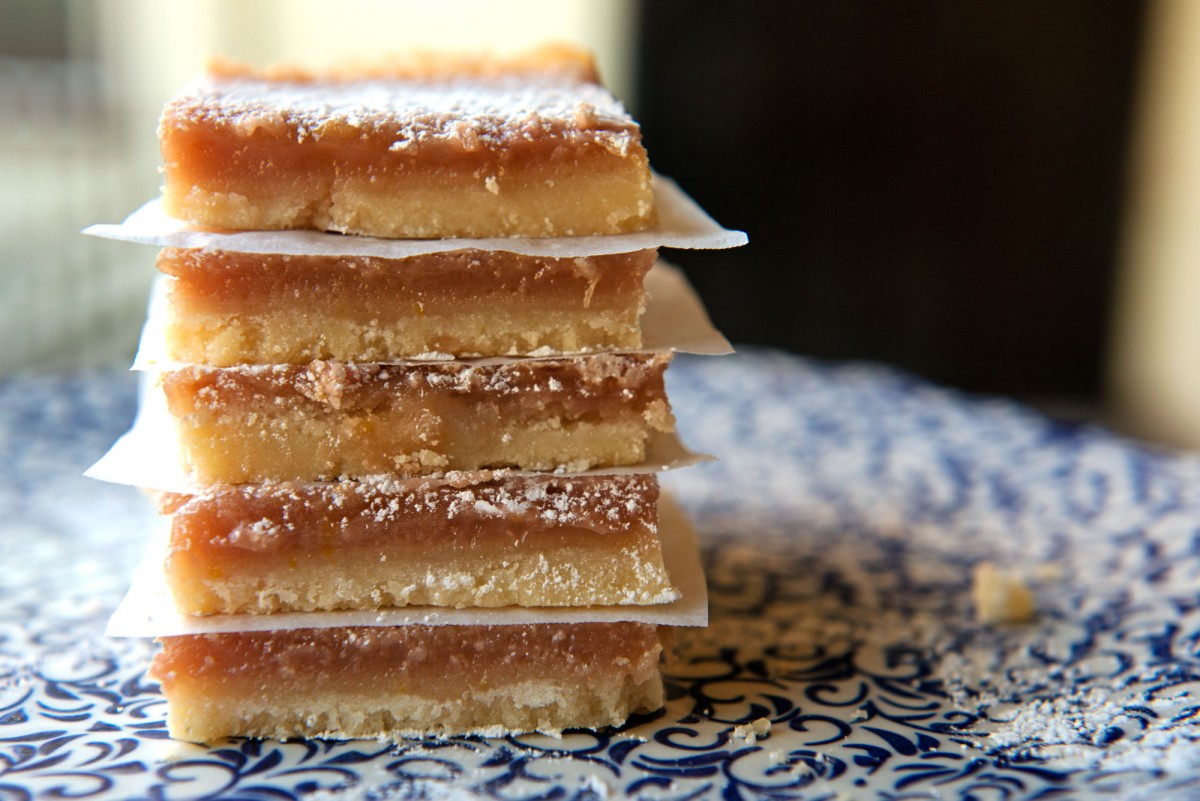 Do you have a lemon bar recipe? Do you prefer something chocolatey for dessert? I think I might top lemon bars with chocolate next time. Let us know what recipe you use for your fave bars!
[addtoany]
Yum