I don't know about you, but I tend to head to chicken for weeknight dinners. This can cause some problems, because I have several chicken recipes that I tend to rotate through. A few weeks ago, I wanted to add some spice to my recipes, and came up with a few marinades that are delicious and easy – here's one.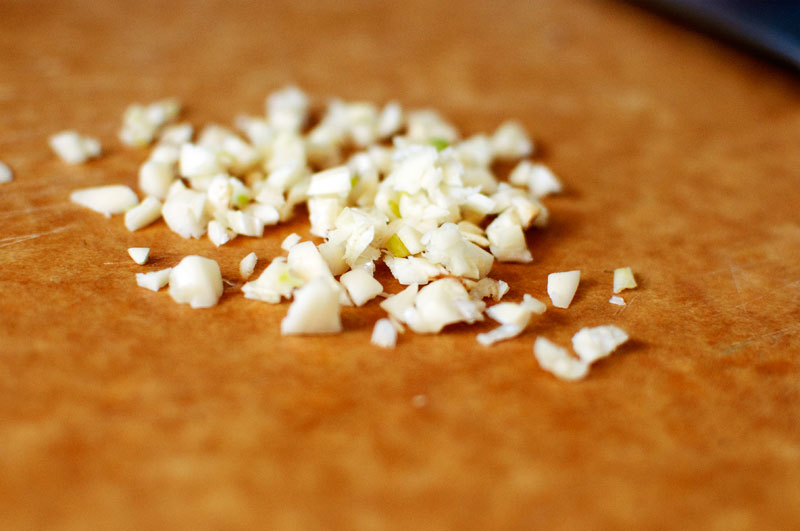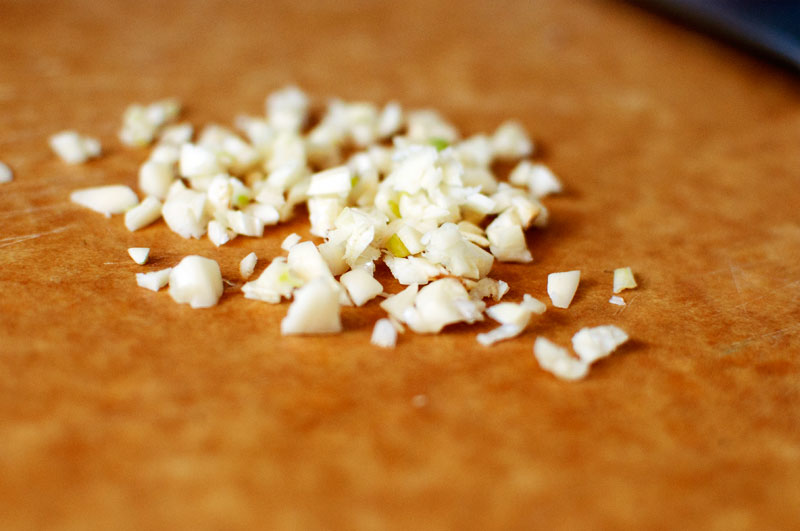 Start with garlic, because you need garlic for all things.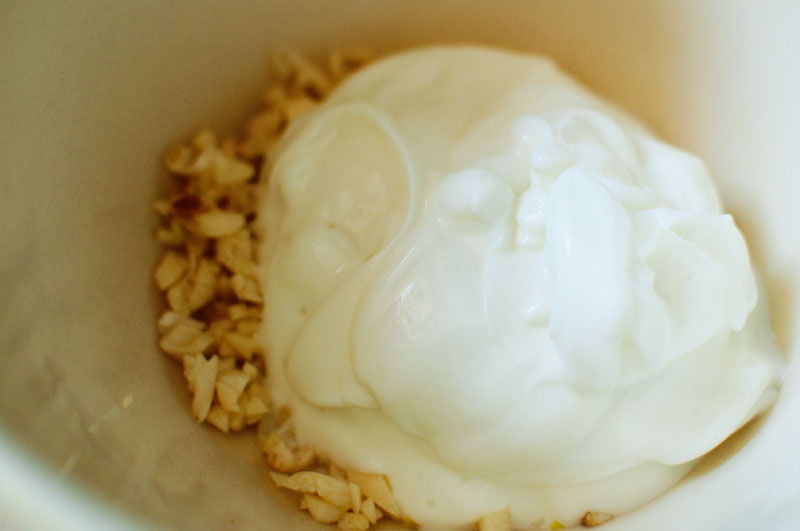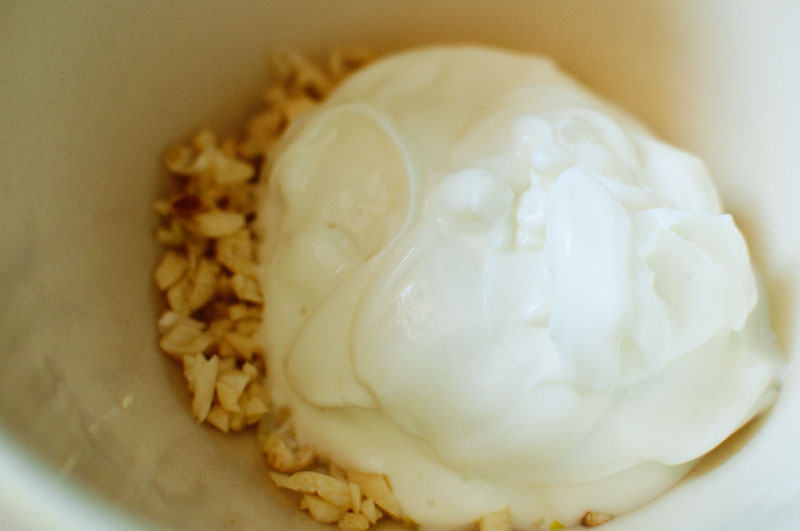 Add yogurt — I used about half a cup.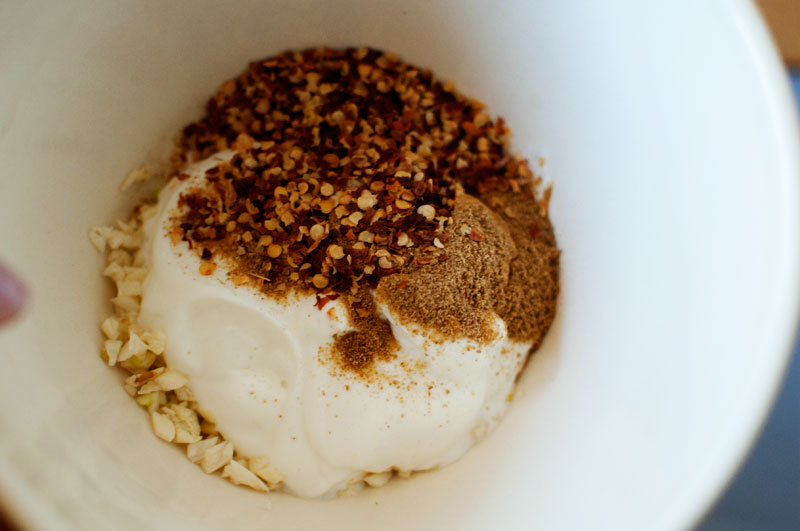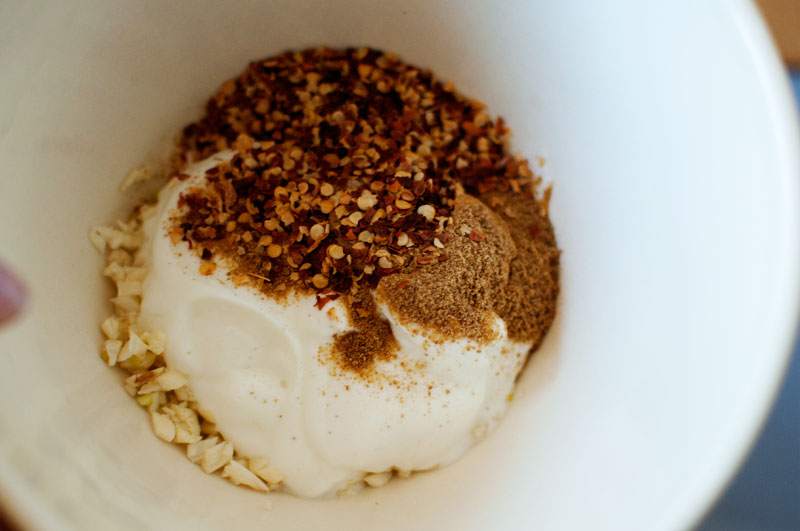 Add some spices — red pepper flakes, and cumin!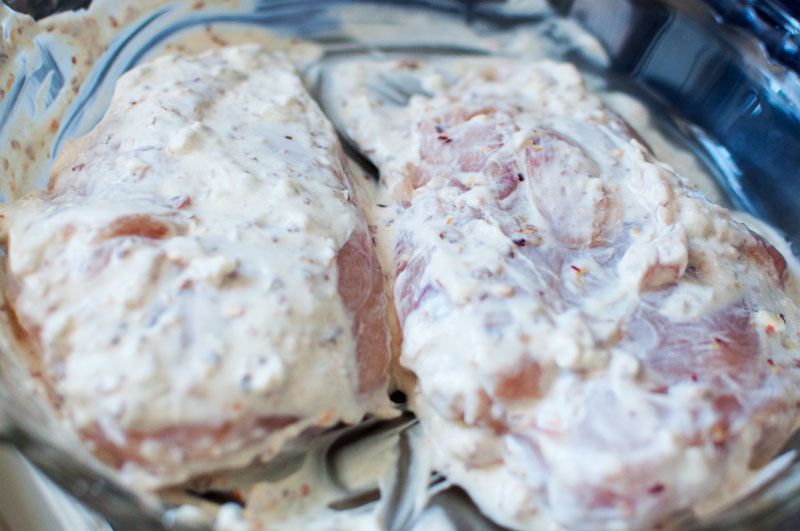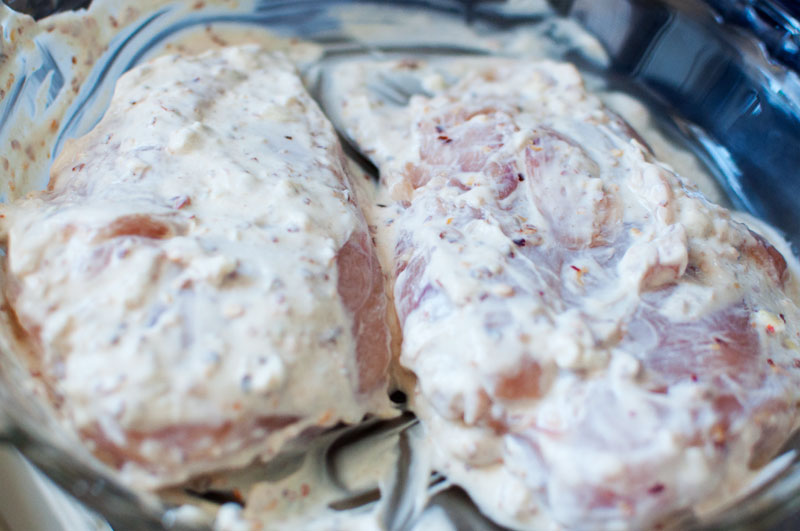 Coat your chicken, cover, and stick in the fridge for about an hour or so.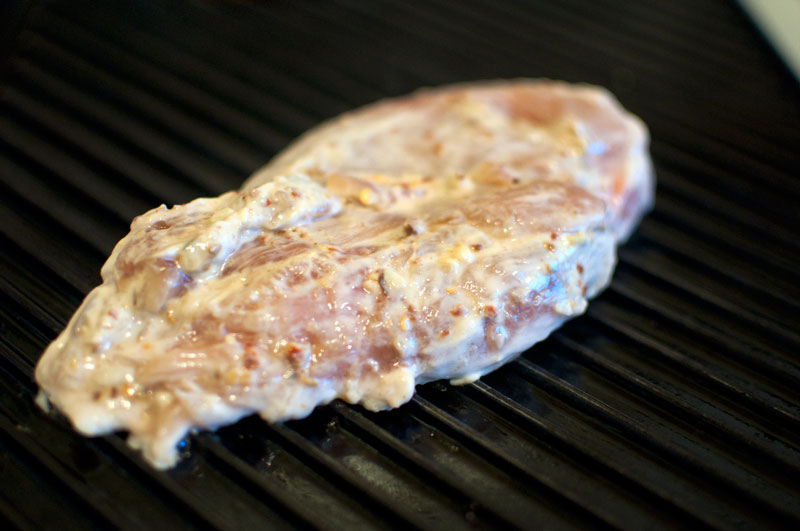 Stick on a hot grill pan.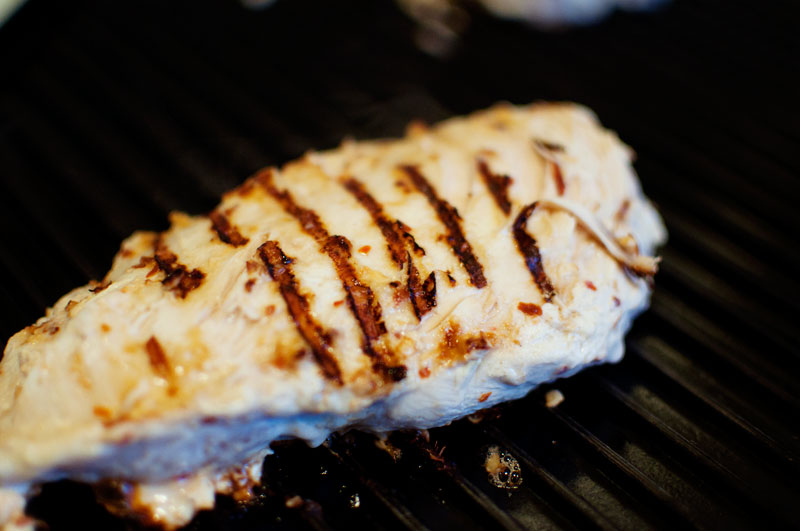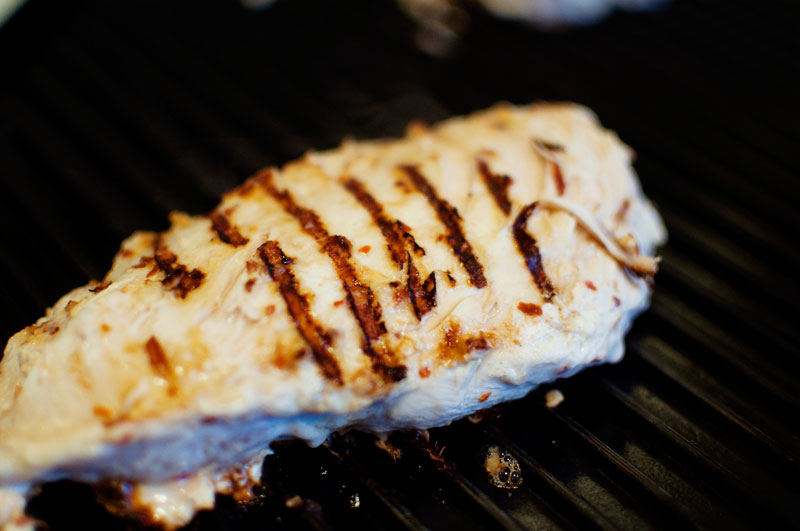 Give each side about four minutes, and then flip. Finish off in the oven — the chicken will stay nice and moist, because of your yogurt!
Recipe:
2 chicken breasts
1/2 cup yogurt
2-3 cloves garlic
2 tbsp red pepper flakes
1 tbsp cumin
salt/pepper to taste
Directions:
1. Combine all ingredients, and let chicken marinate at least one hour.
2. Grill on medium-high heat, turning once, each side four minutes.
3. Finish in oven until heated through. Serve with potatoes and green beans (or whatever starch/veg you have around!)
[addtoany]
Yum