I love a good yogurt-marinated chicken recipe, but I am terrible at planning ahead. I always think about using yogurt at the last possible minute, when a marinade is no longer an option. Well, that will never happen again, because now I can make this simple, flavorful chicken recipe in under 30 minutes.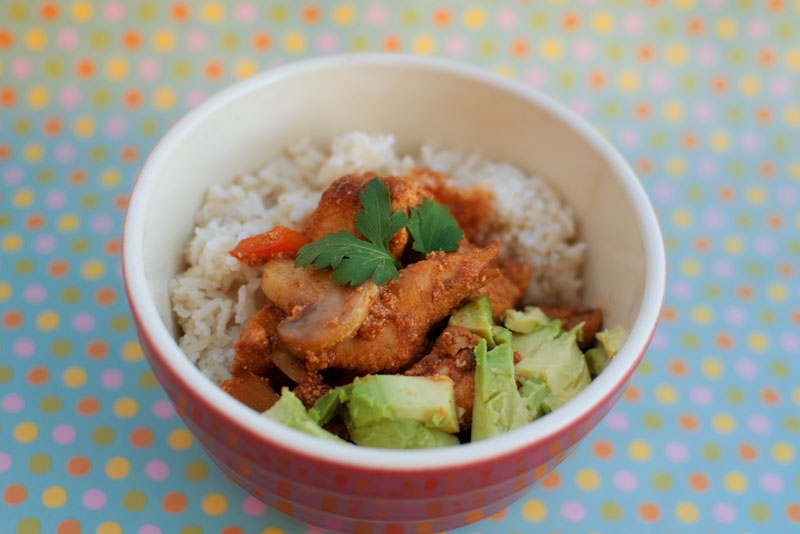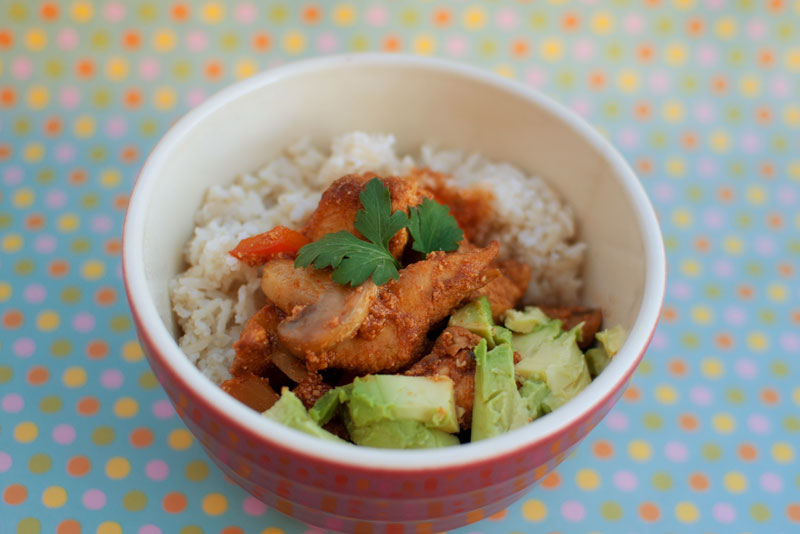 You'll find the full recipe here, but the steps are fairly simple. Saute some garlic in olive oil and cut up your chicken. Before adding the chicken to the pan, coat it with your herb mixture — in this case coriander and chili powder — and let it brown on all sides.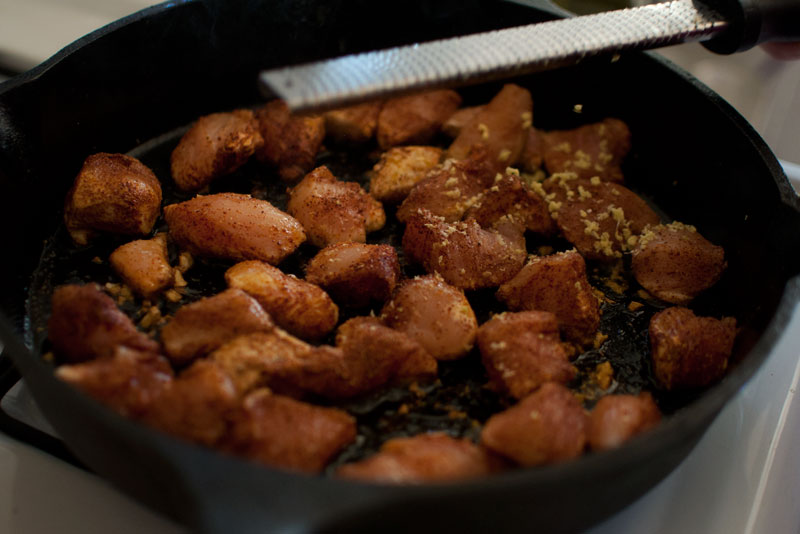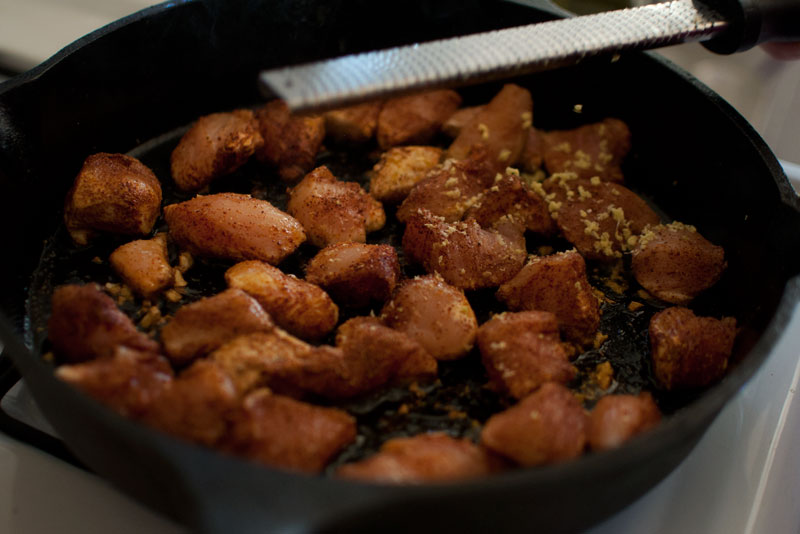 Add some fresh grated ginger while you brown your chicken, then add a little red bell pepper and maybe some sliced mushrooms.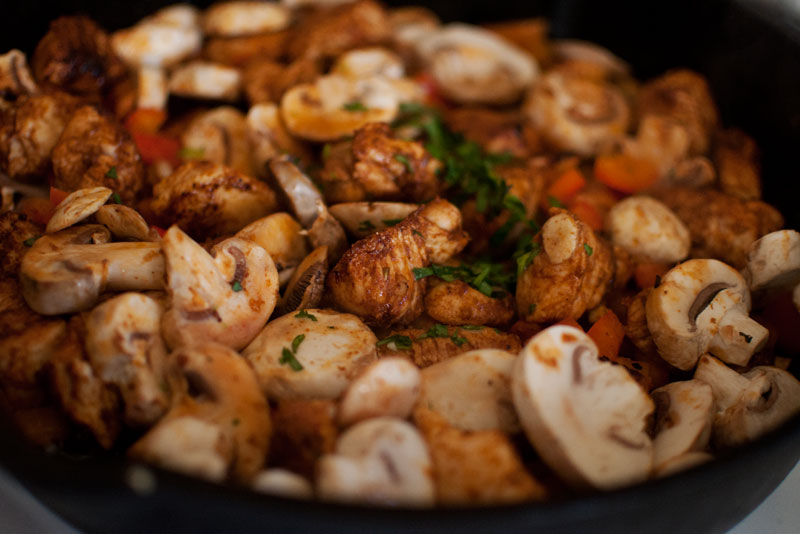 Add a little fresh tarragon, yogurt, chicken broth, and tomato paste. Then, let the whole thing simmer at least 8-10 minutes, and taste for salt. Give it longer if you've got the time, but don't be afraid to dig right in. The results are mouthwatering either way!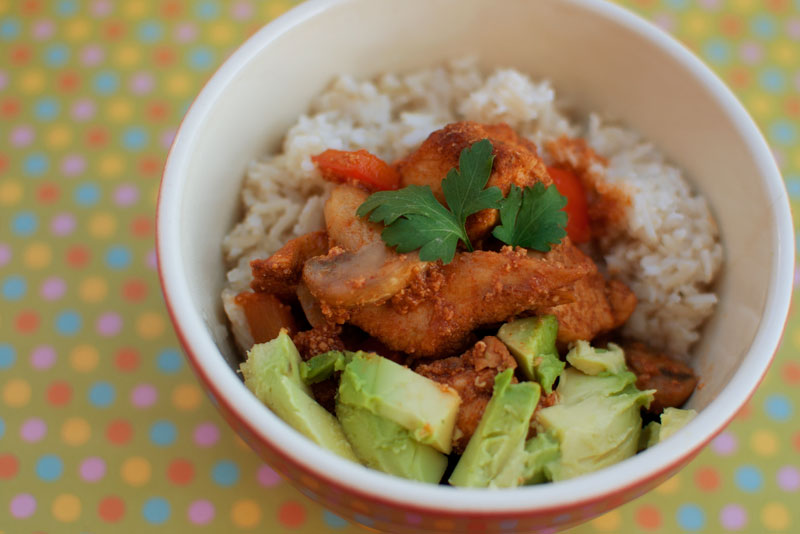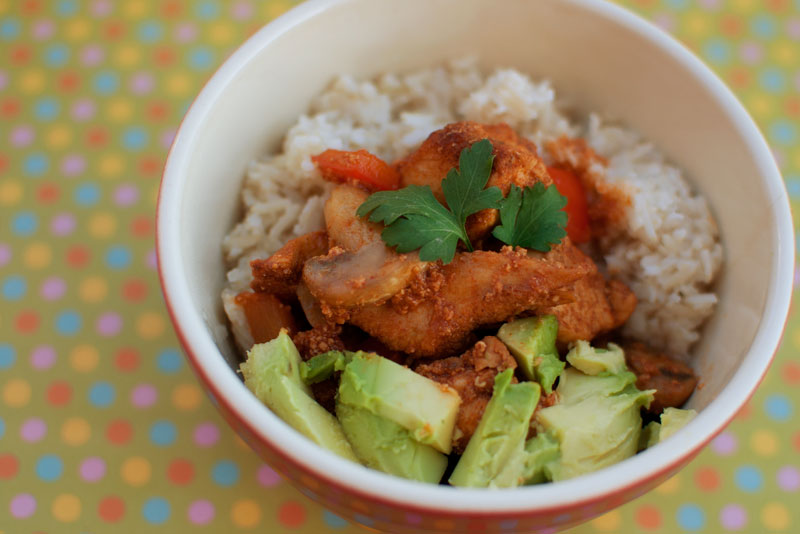 What are your favorite faux-marinade dishes?
[addtoany]
Yum