So this year, as part of my personal 2011 Year of High Adventure, I decided to try a CSA. It was a Groupon, which was incentive enough, and was only $15. Usually, the box I was delivered should have been $31.50. Here are the results of my trial run: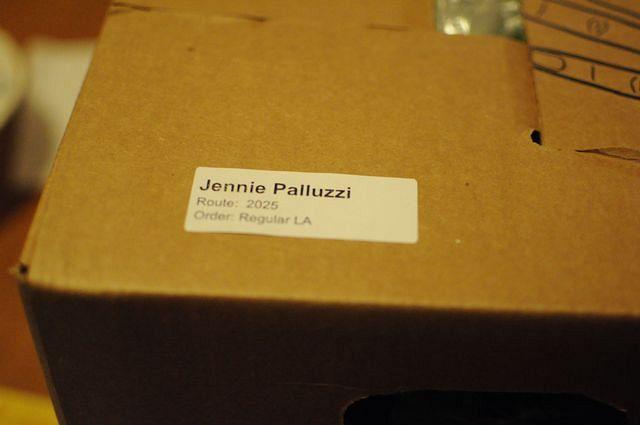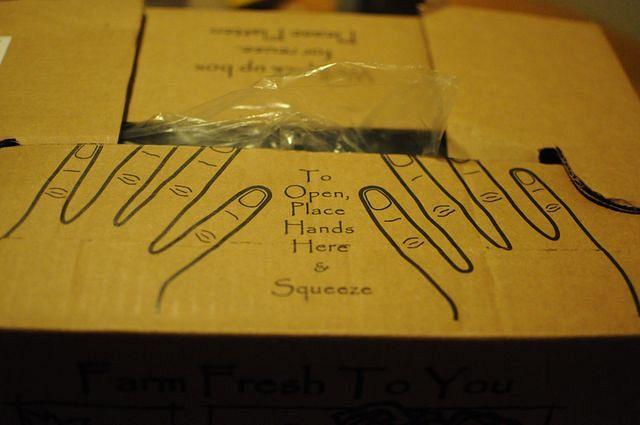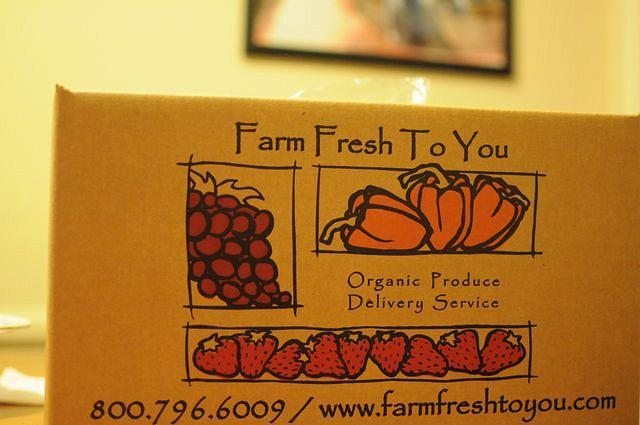 This was my box. It was pretty decently sized, and was full of delicious vegetables.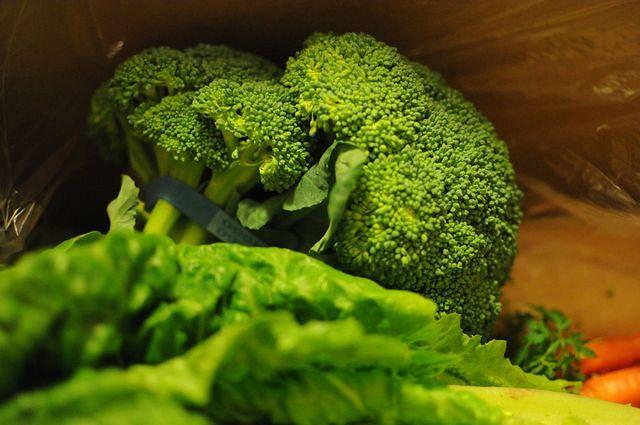 Mmmm mmm broccoli, at first glance…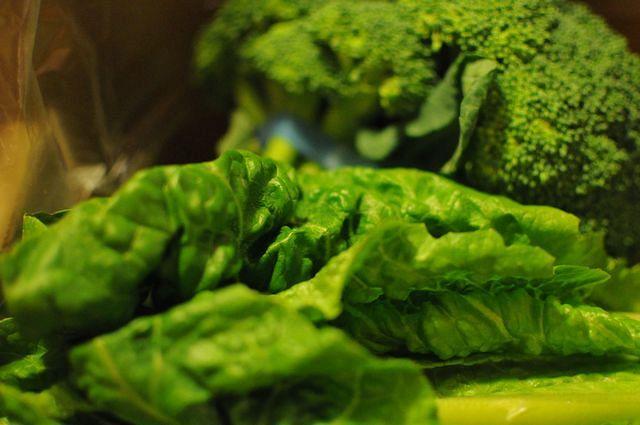 Look at that green, green lettuce!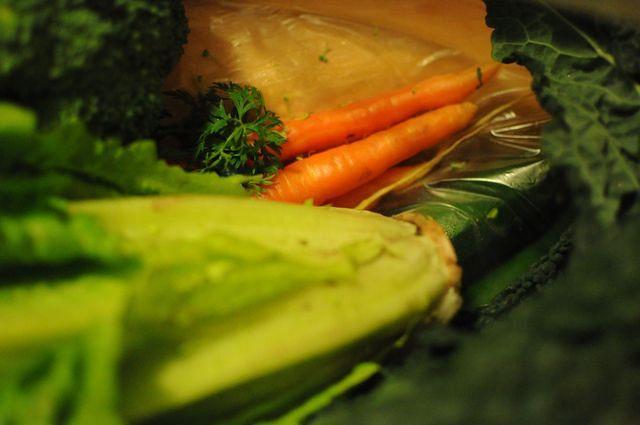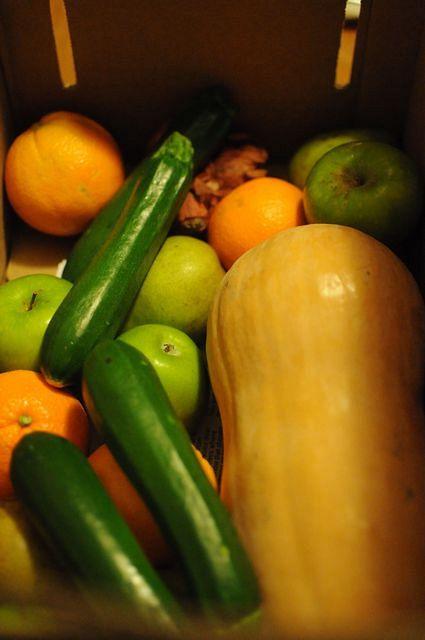 I took off the first layer, and there was all the fruit!
Four zucchini.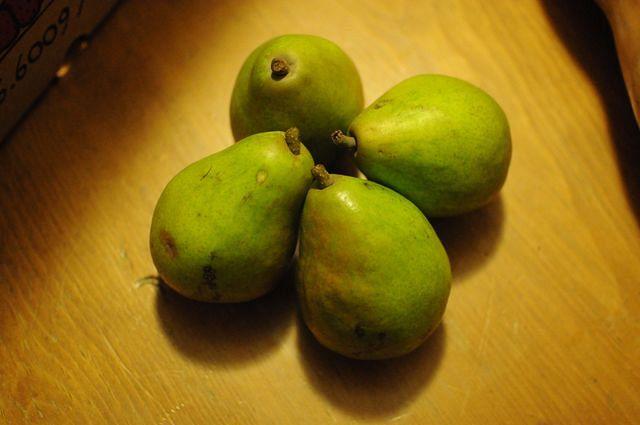 Four pears.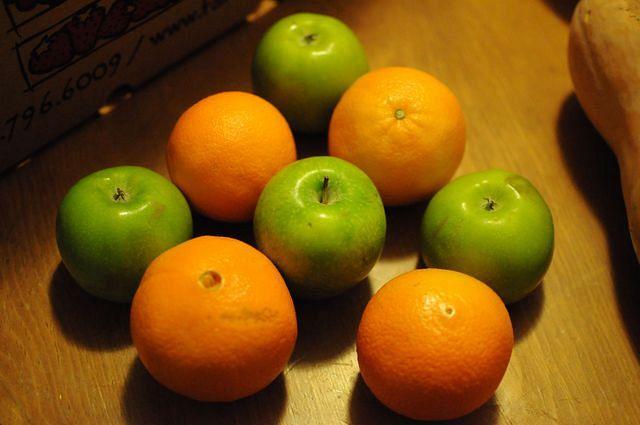 Four oranges, four apples.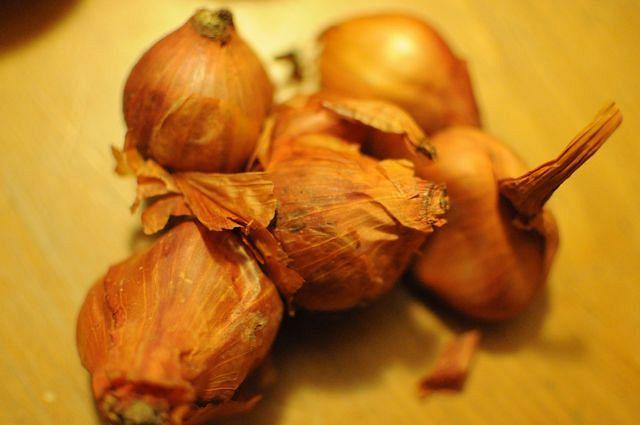 Half a head of shallots.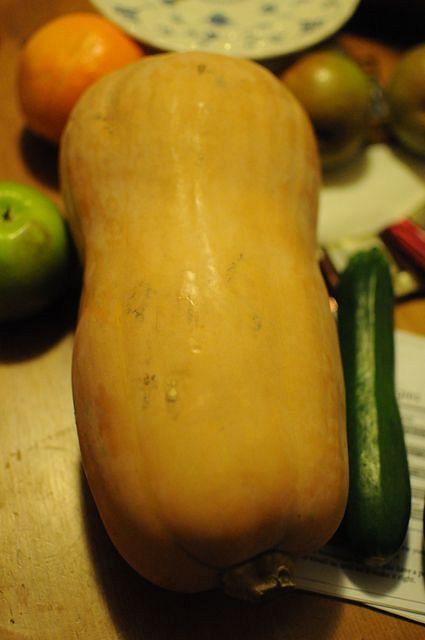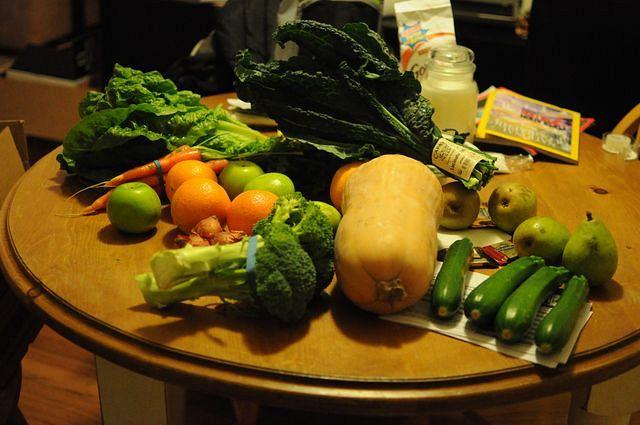 All together: carrots, kale, lettuce, apples, oranges, pears, zucchini, broccoli, shallots, and a butternut squash. The results?
I ate half of the carrots before they got soft.
Corelyn and I ate half of the kale and the other half went the way of the garbage.
The lettuce went straight to the way of the garbage by Thursday (the CSA was Tuesday), because it was too limp.
Corelyn and I ate the butternut squash.
I used the zucchini for beach kabobs.
We ate the broccoli. The apples, eaten. The pears? Finally ripe, ready to eat. Oranges still need to be eaten. Shallots? Still got 'em.
All in all, I liked the idea, but being winter and being that you don't get to choose the veggies, I think we're going to hold off for a while and head to the farmer's market. I did like that the box included recipes, a website where you could go to get information about the CSA farms, and you CAN choose which veggies not to include. Maybe this summer we'll dive in.
Have you ever tried a CSA?
[addtoany]
Yum